Digital marketing is a constantly changing industry. New technologies are being released every day, each promising to be more powerful, efficient, and effective than the last. Professionals in this field need to stay up-to-date on what's happening in order to stay ahead of the game.
Digital marketers have many tools at their disposal to help them get the job done. From browser extensions to social media apps, there are more than enough options out there for any digital marketer looking to optimize their online presence. But with so many choices, it can be challenging to figure out which tools are worth your time and which ones you need to avoid.
Digital marketers need to be just as productive as the rest of the world. To do this, we use tools and techniques that speed up our workflow and help us work smarter. Here are some best productivity tools every digital marketer should know about.
Markup Hero helps professionals and teams capture ideas and communicate clearly with our daily-use screenshot and annotation tools. You don't even need an account to try it out. Snap screenshots with their our desktop app or Chrome extension and upload images or PDF's from their web interface. Then add annotations like arrows, boxes, text, highlights, callouts and much more
PRO TIP: Literally start annotating in 60 seconds. Try Markup Hero free right now and see how useful it will be for you.
Markup Hero is great for a ton of use cases; from user feedback and customer service to marketing review, sales communication and product QA. Just about every remote worker should have a screenshot and annotation tool in their toolbox. Markup Hero is a great option because it's lightning fast, works on Mac, Windows, Linux, Chromebook and desktop or mobile web.

Plus, it works with many of your daily productivity apps like Slack and has some slick integrations like Google Drive which enables you to annotate Google Docs, Sheets and Slides directly from drive with one-click.

Markup Hero is perfect for entrepreneurs, product managers, project managers, designers, customer service agents, executives, sales people and anyone in a collaborative environment.
PRO TIP: Markup Hero's scrolling screenshot is by far the best around. Download our free Chrome Extension and try it out in 60 seconds.

Some of Markup Hero's features include:
Screenshots, Upload Images, PDF's, URL's
Always Editable Markups
Forever History and Tags
Text, Arrow, Rectangle, Oval, Pen, Colors, Line Thickness, Crop, Resize Canvas
Insert Images
Sharable Links
Copy, Download & Duplicate
Unlimited markups, unlimited storage, unlimited bandwidth

And, Markup Hero works side by side with just about every tool you use daily. Read our article below about how Markup Hero can help you be 10x more productive with the tools you already use.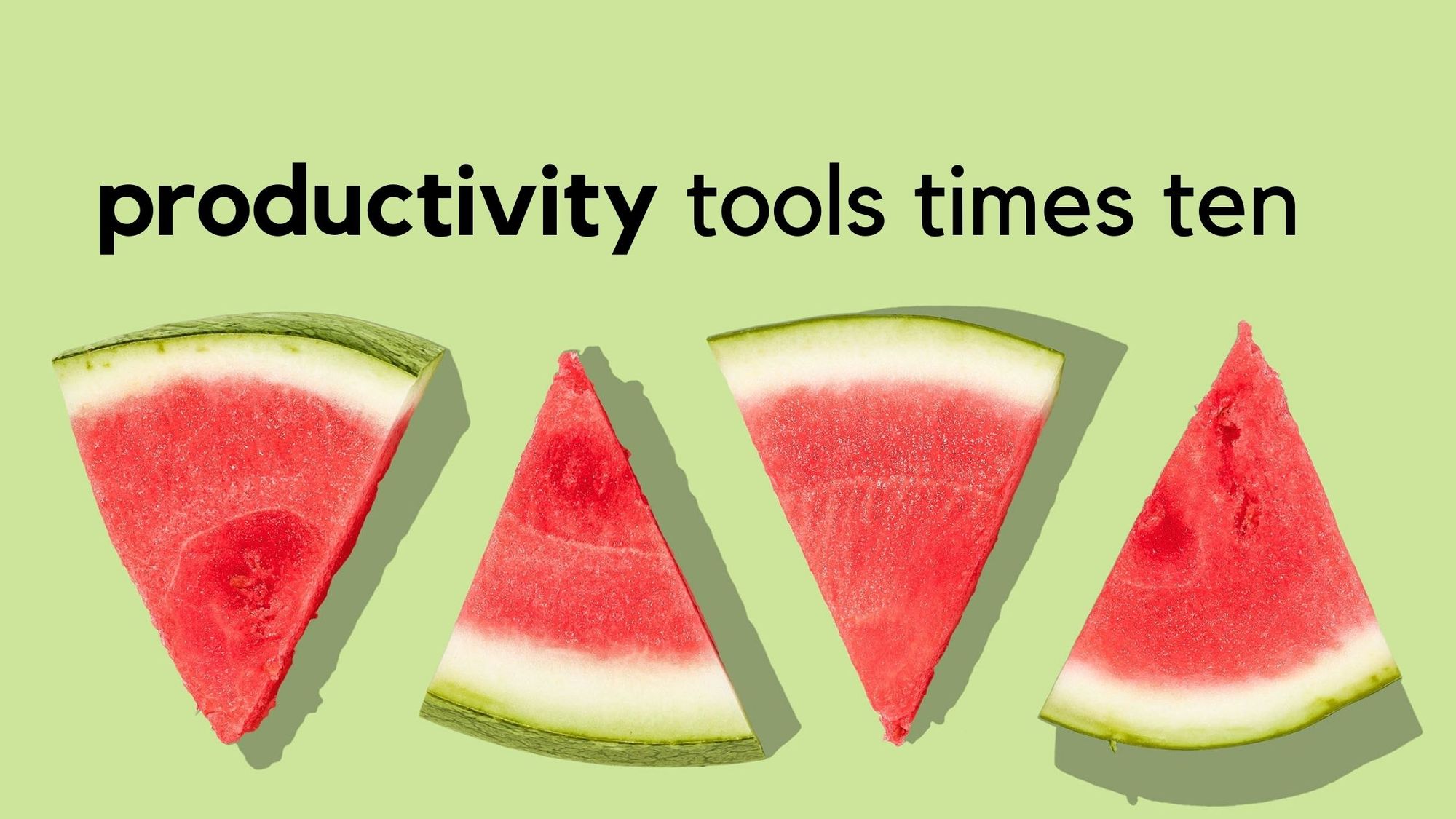 If you're looking for a comprehensive online timer app, give TimeCamp a try. With TimeCamp, you can track time in two ways: automatically or add the entries and computer activities manually in the timesheets. Its unique project tree structure allows users to add as many tasks and subtasks as they wish for better project visibility and transparency.
For productivity analysis, users can choose from the many types of reports that show them the important information about the team's productivity, time and money budget consumption per each project, and many more. Combining billing rates with time entries can generate the invoices and send them straight to their clients.
TimeCamp is also packed with an attendance module that automates employees' absence management. In combination with billing rates, it streamlines payroll processes.
TimeCamp integrates with most of the popular project management, accounting, sales, task management and collaboration, CRM, and marketing tools.
With TimeCamp, users can invite guests and let them know how much time is usually utilized on their projects - perfect for teams and freelancers who want to show their clients proof of work before sending the results.
TimeCamp is free for single users (unlimited number of users, projects, and tasks included). It also offers two affordable pricing options: Basic - $5.25 per user per month and Pro - $7.50 per user per month (both billed annually). To discuss the details of a custom plan, contact the support team.
Users admit that TimeCamp is super easy to use, very intuitive, and flexible. It took them just a minute to launch the app and start tracking time for their projects. They also appreciate the robust reporting feature.
One of the most important tools for any digital marketer is lead generation. Lead generation helps you to get in touch with potential customers and turn them into buyers. But how do you get people to fill out your form? You could spend hours doing cold calling, or you could use FindThatLead. FindThatLead is a tool that automates lead generation by finding email addresses and then filling out the form for you. FindThatLead can not only find email addresses but it can also find phone numbers and even social media profiles, making it the best productivity tool for digital marketers!
The creators of FindThatLead designed a product that performs lead generation on multiple platforms. If you're creating an ebook, you can use FindThatLead to find and contact book bloggers and authors who are interested in your products. There are multiple ways to get results from the tool, and you can use them to meet the needs of your website or blog. For example, if you have an online store, you can use FindThatLead to find and contact new customers. You can then set up a personalized marketing strategy based on the type of customer you're looking for.
It is very easy to use, and you can even use it as a standalone application or integrate it into your website. This is the number one reason we love this tool. No matter what website or business you are working on, FindThatLead is a great tool for lead generation.
No technical knowledge required, it works with any website, and it allows you to create multiple forms. All you need to do is add in the information from the form, and the tool will do the rest. If you want to use it on multiple platforms like , website, social sites and linkedin use it's extension version which can easily be installed in Google Chrome.
The first 50 leads are included in the free plan, with many cost effective options to upgrade your account from there.
Mailfence is a complete productivity suite including a secure email, a private calendar, a group management tool and a documents drive, designed to be a productivity suite for individuals and companies concerned about their privacy and security.
The private and secure email service is interoperable, meaning that you can send private emails to all major email providers, no matter which protocols are used (POPS, IMAPS, and SMTPS). End-to-end encryption (with OpenPGP) and digital signatures are also provided, ensuring all your messages can remain confidential. Even governments or Mailfence staff themselves can't read them.
Unlike other secure email providers, Mailfence allows you to also send regular emails using a protected SSL/TLS channel when you want. This means you don't need to switch platforms depending on the level of privacy you expect for any given message.
Use the app to connect with your favourite devices. Access your secure emails and documents wherever you are. The suite is based on a private cloud in Belgium and doesn't rely on any third-parties, meaning it's compliant with GDPR.
Securely communicate, share documents, contacts, calendars and mailboxes with other members of your groups.
Collaborate in real time with your team on the same document, exchange ideas with the chat feature, store and search securely all your documents.
Manage your contacts, your documents and your calendars with the ever expanding range of tools (polls, shared mailboxes, meeting scheduling tool, URL file sharing, and more).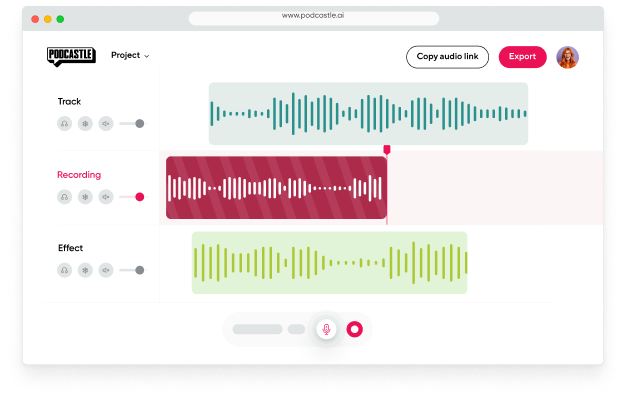 Convenience and efficiency are essential to staying productive. Record audio anywhere anytime on web and mobile Podcastle is an all-in-one podcast creation platform that allows you to create on-the-go. You can record, edit and transcribe your audio on the web platform without having to download anything. Podcastle gives you high-quality audio and a range of AI-powered tools to polish it even further. Noise and silence removal, audio leveling, fade in and fade out — all these steps are simplified thanks to the intuitive UI and AI algorithms.
Podcastle is also available on iPhone. You can host remote interviews with up to 9 guests and get a separately recorded track for each of them. Another perk is that your guests don't need to create accounts and can simply join the recording session via an invite link. Once you're done, all recordings are automatically transferred to your Podcastle web account where you can edit them into a podcast.

The software also has built-in features like video recording and rendering, transcription and text-to-speech tools  as well as a royalty-free music library to spice up your show. Podcastle is an ultimate choice for those who want to create with ease and enjoy the freedom of recording both on your laptop and your phone.
There are four different plans – Free ($0), Creator ($11.99 per month), Pro ($23.99 per month) and Team (price customisable).
Emercury was originally designed to automate the work of affiliate marketers, and there are a lot of features available which makes it the best productivity tool for affiliate marketers. It has the following features, which make it a unique and productive tool for marketers.
Email Deliverability - Ensuring the deliverability of email is the primary purpose of it. It uses a delivery     management system, advanced alerting system and email content scoring system to make this work more efficient.
Send you Affiliate Offers, Hassle-free - It is one of the best tools to send the affiliate offer. Like other tools where the account is closed on a minor issue, it never blocks the user account.
Engagement Management for Optimal Delivery - Sending emails blindly is not enough to convert them into leads until there is good engagement. And it helps to engage with prospects.
Though it is a paid plan, the starting price is very low, and there is no daily sending limit, making it a more attractive and profitable tool among marketers.
It has a good user rating. The marketer who uses it once uses it continually because despite giving the best and easiest features for affiliate marketers, it also does not limit the daily sending limit; moreover, it provides ticket and chats support which can be used on affiliate sites.
When it comes to digital marketing, you have to be able to multitask. You have to be able to juggle many tasks at the same time. But sometimes, you can't get everything done on time. That's where Clockify comes in! With Clockify, you'll never have to worry about meeting deadlines or forgetting an important task ever again. You can create unlimited schedules with different alarms for each task and keep track of all your work in one place. Best of all, you can share your calendars with others so that they know what you're up to too!
Clockify is a powerful tool that will make you more productive in just a few simple clicks. Using the calendar app, you can create unlimited calendars for all your different clients, projects, and schedules. You can store custom or commonly used items for each event and create custom events that link to them. You can even add important calendar items directly to the event calendar with an easy click.
Clockify comes in handy when you need to keep track of projects that require different tasks that you don't have time for when you're working. If you use the task list feature to track time spent on each task, you can choose to set up separate alarms for each task to give you the time needed to complete each one.
What Marketers Say About Clockify
"Digital marketers work in front of a computer, and it is undeniable that you can't look at the screen for a couple of hours straight. Your focus span is somewhere between 20-45 minutes, and then you get easily distracted and only start to be annoyed that you can't get your job done as fast as you want.
That is why one of the most helpful tools is Clockify. Not only can you measure time spent over every single task, but also you can enable a timer for the Pomodoro technique and work in 25 minutes sprints divided by 5 minutes breaks and one big break somewhere in the middle. Such a solution helps you stay focused and more efficiently measure time devoted to every client, task and email."
Dima Suponau, Number for Live Person

It is a type of self-analysis tool which monitors your work and time as on the computer. It is free software, so you need not pay anything to use it. So if you want to track your work and activity on the screen while working, it is the best option.
Digital marketers are always looking for new ways to increase their productivity. And still, many of them find themselves overwhelmed with the amount of work they have to do. This is where Getmailbird comes in. It will help you organize your inbox, set up an autoresponder, and perform all sorts of other tasks that are necessary for managing your email marketing campaigns. The best part? You don't need any technical skills or knowledge to use it!
Getmailbird is the simplest online tool you can use to manage your email marketing campaigns. Its primary function is to create a list that you can use for testing and A/B testing campaigns.
You can also use it to set up email autoresponders, define email templates, and set up a newsletter signup form.
What Marketers Say About Getmailbird
"I can't emphasize enough the importance of having an automated email list management tool. Getmailbird has many features that make it very easy to get started, but you can also dive in and set up your autoresponder. The dashboard is really easy to use, and the interface is really intuitive. And as a marketer, I appreciate having the ability to use my mail client while I am working from my mobile device."
Milos Obradovic, MA Team Marketing Agency
"It's safe to say Getmailbird is one of the best tools out there for managing and optimizing my email marketing. My clients absolutely love it, which means the platform is working for everyone."
Vidyarthi Ram, Rank Care Marketing
Getmailbird is free for individuals and for up to 5 email addresses. But its paid plan is also very cheap as its monthly plan starts at $ 3 per month, which is relatively low compared to other tools.
While the choice of email marketing service may be a personal one, you'll want to choose a reliable provider that doesn't skimp on customer support or provide less features than the competition. These are all vital factors that you need to consider when choosing the right service for you!
CloudTalk is a software application that facilitates communication and collaboration among team members and clients. It also provides a place for organization and time management. And, it's compatible with all major devices and browsers--meaning no more switching back and forth between your computer and phone.
Due to its robust automation and analytical features, it is one of the best productivity tools for digital marketers. These are some significant features which increase the productivity of every member in the sales and marketing team -
Business Hours - You can define your business hours when you are available to receive the call and set a personalized message for the rest of the time.
Call Back - If there is nobody to attend the call, it registers it as a missed call and calls back automatically when there is anyone available to participate.
Automated Call Distribution - It automatically divert the incoming call to the free agent.
Interactive Voice Response (IVR) - You can set the menu to guide the caller so that they can call the right department. It saves time for everybody, the caller as well as the agent, and gives an effective response to the caller.
Call Queuing - It automatically queues the incoming call and transfers it to the agent who becomes free.
Call recording - It automatically records every call so that it can be used to give a better response to the caller.
It is a paid tool, but the starting price is very affordable, and when we analyze its uses and profitability, the cost becomes negligible.
So if you want to give a rich experience to your business caller and increase your team productivity, CloudTalk is the right option for you. With its robust automated features, it will enhance your business to the next level.
PRO TIP: Want to know more about Cloudtalk? Read our detailed product review to get a detailed feature and benefit analysis.
Negative marketing techniques are becoming more and more popular. In these situations, companies will send spam callers to competitive businesses to distract them from answering legitimate calls.
If this happens to you, your business reputation will downgrade, and your team's productivity will decrease. The negative marketing being done by the competing business organization, intentionally downsizes the competitor through an unethical manner.
Using caller protection tools, like Efani, can play a significant role in tackling these problems. It has some important features that save your time and energy and safeguard your digital environment, which ultimately increases productivity.
Spam Call & Text Blocker - It can block spam calls and text messages automatically, so you will be able to attend only genuine business calls.
Eavesdropping - eavesdropping is a term used for the hackers who unethically trap the call, steal the data while in transit. This tool prevents the devices from eavesdropping by attackers.
Malware - Today, malware is also a big problem. Suppose your business mobile is being hacked and some important data has been stolen, and you are beating your head on the table. This will ultimately decrease your productivity. This tool prevents your cell phone from malware.
Although it is a paid tool, its price is very reasonable. So if you want to increase your productivity, there are two ways: first, increase your strength, and second, remove your weakness. This tool helps to decrease your organization's weakness which will impact your productivity positively.
Wrapping Up
The tools detailed in this article are something that every digital marketer should know about to run their business smoothly. Digital marketing is a very dynamic environment. New tools and technology are being launched daily, so as a marketer, you must be aware of all of these changes so that you can grab the new opportunity to enhance your career at the next level.
These are just some of the tools and applications you can use to manage your online presence and stay organized. All these applications can make you more efficient and help you get more done in less time. If you're looking for new ways to work and stay on top of your business, you owe it to yourself to look into these solutions.