All tasks that roll-up to a common goal can be defined as a project. Professionals who drive these tasks or manage the team that completes these tasks are called project managers. That might be obvious. But not all project managers are the same. And very few are rockstars at the role.
PRO TIP: Have you tried Markup Hero yet? Project managers live and die with screenshots and annotations. Take a 5 minute pause from this article and give it a try. No account. No credit card. Just try it in seconds.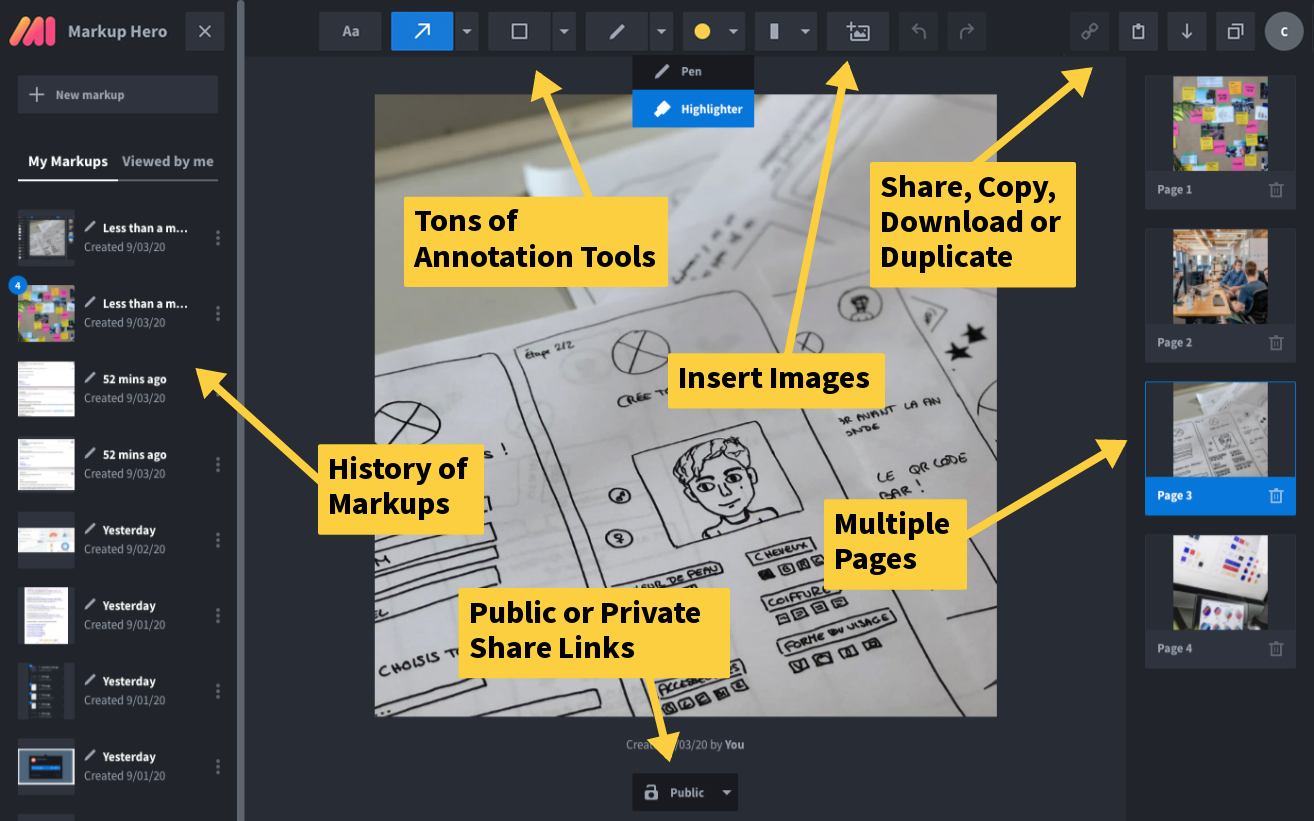 How to Identify a Rockstar Project Manager?
Project management responsibilities vary by business category, and many of the best PM's have years of experience in a particular niche. But no matter what business you are in, all rockstar project managers have shared characteristics.
The role requires a deep understanding of all tasks necessary to complete a project. And they must be skilled at managing people from diverse backgrounds, cultures, and work environments. In a nutshell, the job entails keeping a lot of moving pieces and people working together cohesively.
PRO TIP: People aspiring to be project managers would be happy to know that professional project managers are very much in demand. As per the latest PMI reports, employers will need 87.7 million people in project management-oriented roles by 2027.
Project Manager Responsibilities
Managing a project from conception to final delivery requires a lot of things to go just right, especially if you want to stay on budget and on schedule. Sure, knowing the tasks and who's doing what and when is true at a high level. But when you dig into the specific project manager responsibilities you'll see there is a lot more to it.
Let's look at the some of key responsibilities of a rockstar project manager.
#1 – Project Planning
The project manager is solely responsible for completing the project within the given budget, timeline, and expectations. For this, they will need to prepare a detailed project plan.
A well-documented and detailed project plan will serve as the go-to reference guide for everything related to the project and help the team move ahead efficiently, even in their absence.
While preparing the project plan, they need to cover the entire scope of work and the action to be taken in case of contingencies. That will help them prepare for all eventualities.
#2 – Team Building
Before you even manage your first project you better learn to manage a team. Most great things are achieved through collaboration and it's easy to see how even a small project will need different contributors to get to the finish line.
If one were to identify the single most factor behind every project's success or failure, it would be the quality of the team executing the project. A team's success will be dependent on how you manage your players.
Hire the best resources you can get and give them the freedom to execute the project in the best way they see fit, as long as they stay within the guidelines. Micro-managing may lead to resentment from your team members, which can result in poor performance.
Delegating tasks, identifying the team's strengths and weaknesses, motivating them, and keeping them in line with the organization's goals are all a part of the project manager's responsibilities.
A project manager's performance is usually measured and analyzed based on his leadership style and how he communicates with his team.
PRO TIP: In some organizations, large projects may be scaled down to smaller projects to make them easily manageable. As a project manager you might need to run a project and coordinate with other teams trying to deliver on the same end goal.
#3 – Budgeting
When it comes to budgeting for a project, the allocated funds may never seem to be enough, especially when it comes to planning for contingencies.
A project manager should know how to plan his financial resources well in advance and ensure that he has allocated adequate funds for every task. Planning your budget precisely can be the difference between a successful or failed project.
Allocating a higher budget could lead to the project becoming unviable.
Make it a standard practice to review all cost estimations and weekly spend. You may even need to be as detailed as allocating daily spend if required for large-scale projects to avoid any unexpected escalations.
#4 – Risk Management
Let's start with a quote from Zig Ziglar, the famous motivational speaker and sales master.
"Expect the best. Prepare for the worst. Capitalize on what comes."
Zig aptly describes a project manager's responsibilities and the challenges they may face while executing a project.
Given the varied contingencies that can affect the deliverables and timelines of projects, it makes sense to prepare for worst-case scenarios and make the best use of the allocated team and resources.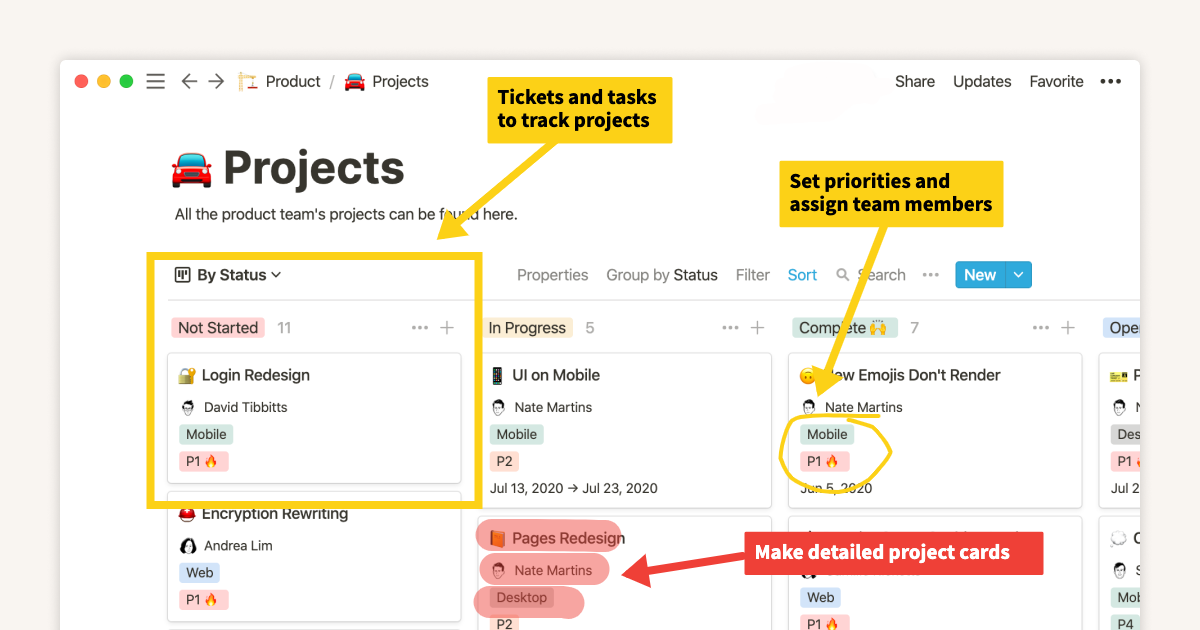 Anticipation, effective and quick resolution is the key to keep the project and team moving ahead. Factors that you can consider to mitigate the risk associated with a project are:
Delayed approvals
Financial issues
Shortage of essential supplies
Breakdown in the communication channels
Reduced manpower resources
Change in the scope of work
#5 – Communicating with a Team and Stakeholders
A project manager's responsibilities include communicating the objectives and current status of the project to the key stakeholders and his team.
Constant communication is the best way to ensure that everyone understands the expectations from them. The project status, how to deal with a crisis, the further steps to move the project ahead, etc., should also be a part of the project manager's communication agenda. Remember that it is up to you to make sure that your team is up to date on the project's progress.
However, not all project managers can communicate effectively. An article published by Harvard Business Review in 2016 that is relevant even today found that two-thirds of managers are uncomfortable communicating with employees.
We suggest regular team meetings and sharing updates through calls, emails, and other communication channels to avoid such scenarios. The more regular your meetings, the more your team will be accustomed to being communicated with.
Setting up a grievance cell is also a good idea to establish an open communication channel between the management and workers.
#6 – Time Management
If there's one resource apart from funds that you are always going to fall short of while managing a project, then it's time.
Given the fact that we can't increase the number of working hours, it makes sense to make the best use of what we have.
A good project manager will always allocate enough time to focus on his core tasks and schedule the rest of the day to help his team achieve their objective.
Ensuring that your team can focus and work free from distractions is also a project manager's responsibility. Overwhelming your employees with tasks may lead to burn-out, so being reasonable with your time expectations can actually aid in higher productivity.
Using project management tools and setting up a project tracking system will help you monitor all the project-related tasks and ensure they are within the expected timelines.

You can also reschedule non-core tasks and prioritize other tasks keeping the overall project timeline in consideration.
Performance tracking across different teams will help you identify potential roadblocks and take corrective action to ensure a smooth project roll-out.
#7 – Delivering on Goals
If there's one thing that all rockstar project managers have in common, then it's their consistent performance and ability to deliver on even the toughest of projects.
As a project manager, you are expected to work with the allocated resources, meet all challenges, and exceed expectations.
Breaking up the project into smaller achievable tasks, effective time planning, and sharing of resources will help your team move towards its goals gradually and eventually achieve them.
As a project manager, you also need to ensure you celebrate every small success to keep your team motivated and on track. A team that feels appreciated for their hard work is a team that will stay motivated, and accept coaching more easily.
Project Manager Responsibilities Don't End Yet
Managing diverse projects is a challenge that many rockstar project managers strive to achieve. It's what keeps them going and motivated.
However, their responsibilities don't just end with the conclusion of a project.
They also need to prepare a complete case study of the project to guide the next generation of project managers.
Preparing detailed guides and reference notes will help future project managers avoid the same contingencies.
Helping the next team of project managers work more efficiently is a part of a professional project manager's responsibilities.
Going Beyond the Project
While you can learn all the technical skills associated with a project manager's responsibilities, what will set you apart is your ability to connect with your team and motivate them when the going gets tough. Being knowledgeable in the skills it takes to complete each task you are asking of your team will gain you trust, and give you a better understanding of how to manage your time and expectations.
Being prepared for every eventuality and monitoring your progress daily, no matter how small it is, will ensure that you are consistently and gradually moving towards your goal.
Your expertise in the different fields associated with a project and attention to detail will eventually lead to you being acknowledged as a rockstar project manager.
Bringing it All Together
Whether you're just getting into the exciting and dynamic career of project management or your a seasoned pro, achieving rockstar status is both challenging and exciting. These tips can help you move toward center stage but like anything, it takes practice.
Start small. Set your milestones. Hit your goals. Stay on budget. And soon enough you'll be selling out packed stadiums of business professionals trying to go from A to Z.
Guest post by Suresh Dawmani, Social Media Manager at Wishup.