Time is often thought of as our most valuable resource. Consequently, streamlining and optimizing your business operations is an important factor of efficiency. We all know someone who is able to manage everything in a day's time – it's as if their day lasts longer. What are their productivity hacks?
This can be done by allocating time to tasks that matter, but also tasks that are enjoyable. . Being more efficient with your time management will improve your work-life balance and reduce your overall stress.
#1 – Prioritize Your Tasks
Learning to prioritize is the basis behind all productivity. Depending on the nature of your job, you can prioritize your daily, weekly, and even monthly tasks by urgency or importance.
Most people have so-called "fresh energy" in the mornings, where they can think clearly and work efficiently. As a result, they prefer to finish their most difficult or lengthy tasks early in the day in order to put them behind.
Task prioritization can work wonderfully in other aspects of your life, not only in the workplace.
Hate going to the gym? Don't leave it for the evening - workout first thing in the morning. This will allow you to enjoy the rest of your day without having the task of going to the gym weighing on you. .
If you are still having trouble starting your prioritizing strategy, consider the two most used matrices:
The Eisenhower Matrix
With the help of the Eisenhower matrix, you can focus on the most important tasks, without losing track of time-sensitive tasks. You can either do your tasks right away, plan them, outsource them, or dismiss them altogether.

The Action-Priority Matrix
Unlike the Eisenhower matrix, which is based on importance and urgency, the Action-Priority matrix focuses on impact and effort. Let's see this visually below:

A great productivity hack is to start with the most high-effort tasks and move on to low-effort tasks as the day progresses. Additionally, you might want to consider outsourcing or delegating your "thankless tasks".
Prioritizing is not black and white. It's all about what works best for you and which method of prioritizing is sustainable in the long run.

#2 – Use Automation Tools
Regardless of the industry that you're in, you can always use automation tools and technology to save yourself time and stress. There are always tasks that are time-consuming and can be automated.
For instance, if you're in HR and your job is to assign shifts for your employees, using scheduling software can automate this task. Plus, a tool like this will reduce the risk of human error, such as overlapping or empty shifts.
If you are in sales but struggle to keep up with leads and email outreach, you can use sales automation tools, which are designed to make your life easier. At the same time, with the help of the latest software, you can monitor product prices and availability to stay competitive in the market.
It is important to automate time consuming tasks that yield a low ROI. Time is an investment. It would be worthwhile to dedicate your time to something that brings more value to your business.
Choosing the right tools, whether it's for project management, time-tracking, collaboration, or automation, matters a lot, especially if you're a freelancer or have a small business.
PRO TIP: Thousands of professionals use Markup Hero to automate tasks, stay organized and keep on top of projects. Try it instantly to see how you can be even more effective at work.
Markup Hero helps professionals and teams capture ideas and communicate clearly with their daily-use screenshot and annotation tools. You don't even need an account to try it out.

Snap screenshots with our free desktop app or Chrome extension and upload images or PDF's from their web interface. Then add annotations like arrows, boxes, text, highlights, callouts and much more
#3 – Work In Sprints And Breaks
Working in sprints is typically the best solution for lengthy projects with multiple team members.
Similar to agile scrum methodology used for software development, you can also organize your projects into short sprints and breaks.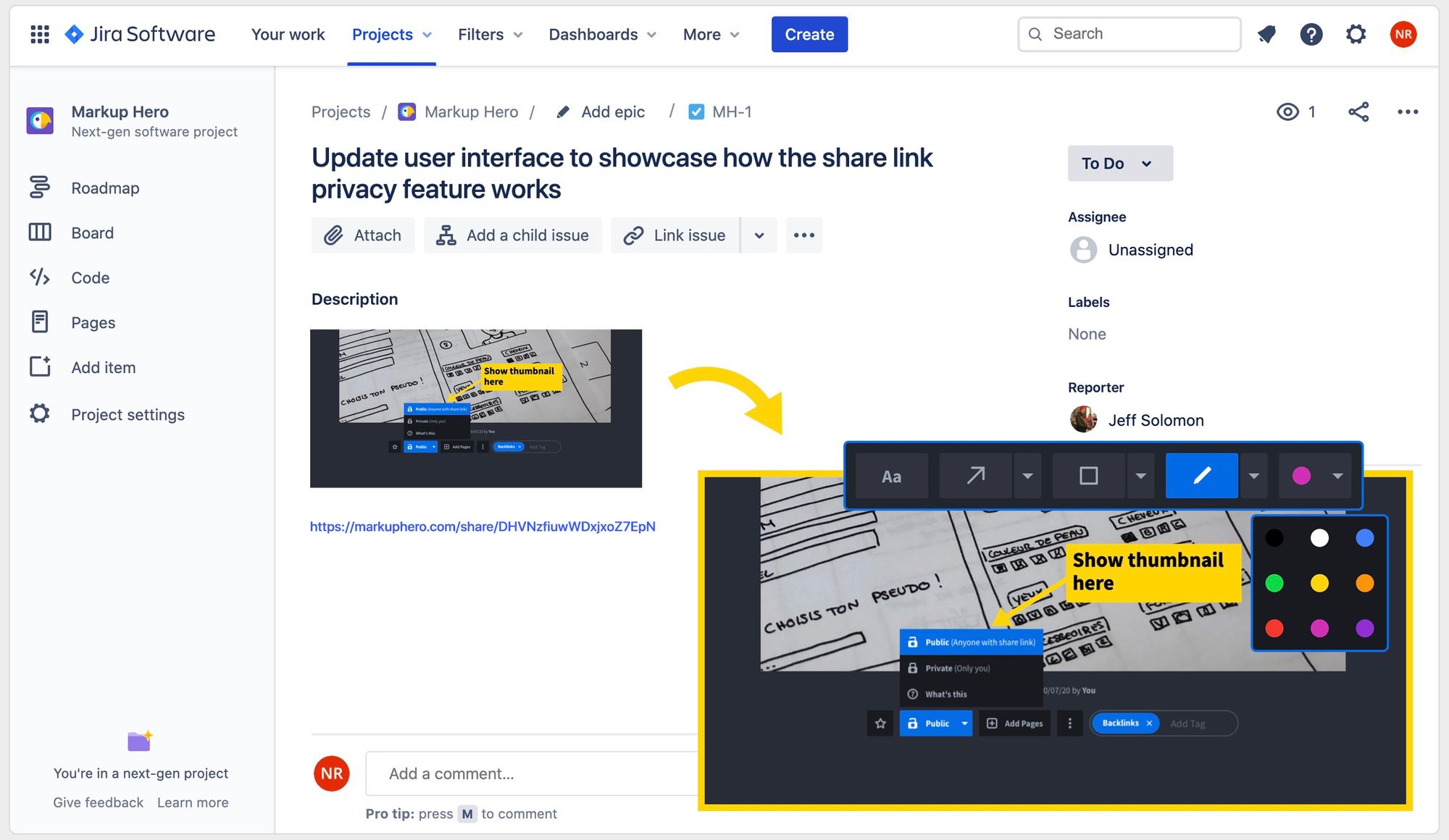 Sprints keep you accountable. You can convince yourself easier to finish a bite-sized task rather than a full-blown project. Short cycles of work with regular breaks will reduce stress among your team, and make a complex project seem easier to tackle.
PRO TIP: Check out our review of top tools for reducing stress and increasing team productivity here.
Some time management approaches similar to sprints are time-blocking or time-boxing, where you "block" fixed periods of your day appointed for completing different tasks. The classic Pomodoro technique encourages 25 minute sprints with 5 minute breaks in between.
Similar to sprintsis the so-called "batch working" process. Working in batches entails working on multiple tasks of the same type at once.
For instance, if you're a social media marketer, you could batch your work in the following way:
9 am to 11 am - community management (replying to comments, inviting people, PR, on all channels)
11 am to 1 pm - designing social media post/ad visuals
2 pm to 3 pm - batch scheduling using a social media scheduling tool like Later or Monday
Although our brain is not good at multitasking,we are able to work within one type of task, no matter its implications . Batch-working is a great way to juggle multiple projects at a time without losing track.
#4 – Remove Distractions
On the subject of productivity hacks, we can't forget to mention all the distractions we're surrounded with- TV, smartphones, laptops or PCs, games, and – most of all – social media.
According to a 2022 Zippia research, your typical employee spends 32% of their time on Facebook. This wasted time costs employers $28 billion each year.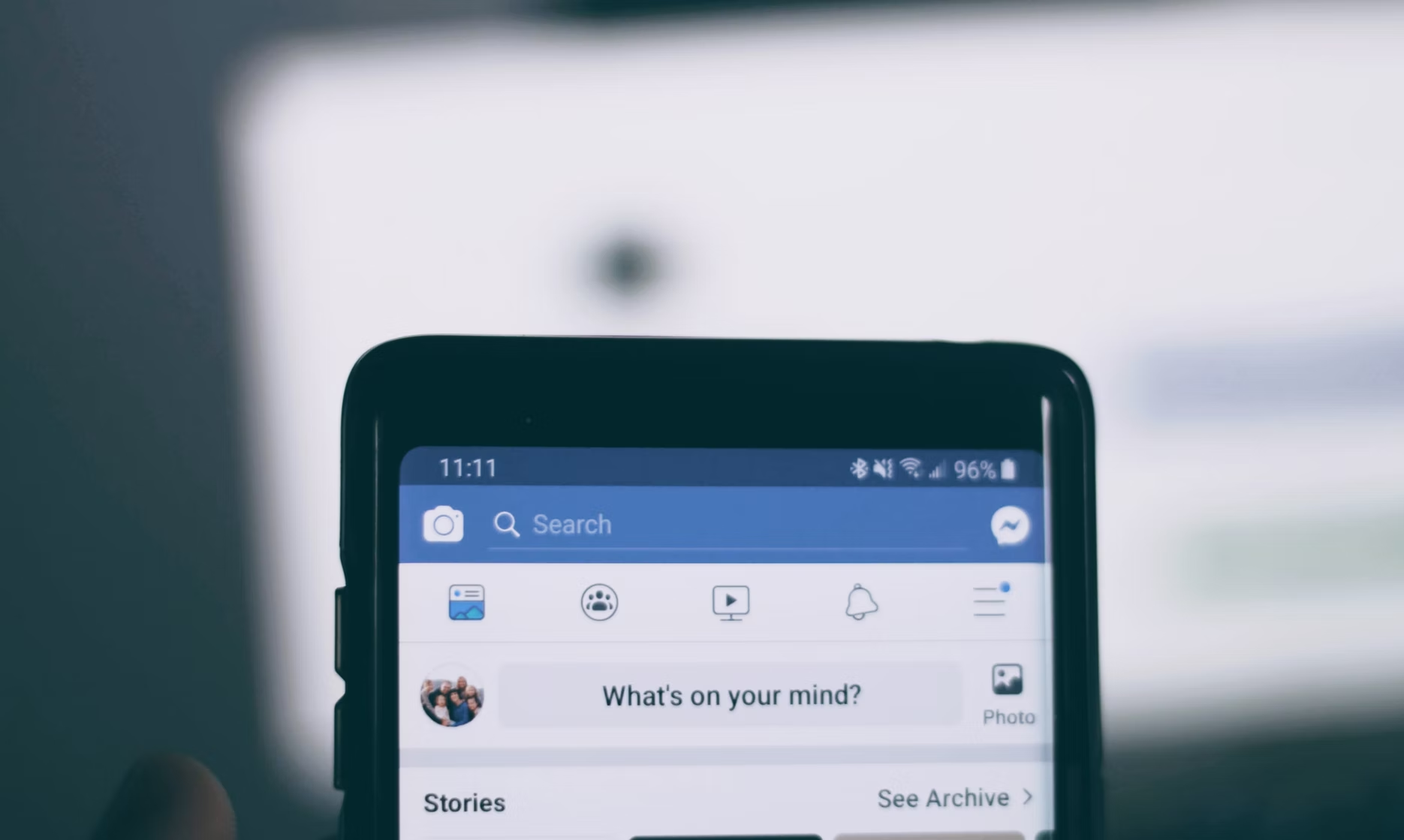 These incredible numbers show clearly the effect that social media has on the average employee. Furthermore, they show that we need to find ways to remove distractions, especially in the workplace.
One way to remove distractions is by limiting potential distractions that can pop up at any time. Blocking all types of push notifications will allow you to stay on track.
If you are a social media manager and cannot escape the use of social media, try using different devices for your personal and professional social media accounts. By doing this, you won't be tempted to switch back and forth and waste time scrolling.
Here are some great tools that can help you focus and block distractions:
Forest - an app that will help you put down the phone and do some real work
Freedom - to block apps and websites on all your devices
LeechBlock NG - a browser extension to help you block websites
StayFocusd - a Chrome extension allowing you to block websites for different periods
PRO TIP: Read our review of 10 great tools for digital marketing professionals to increase productivty here.
#5 – Plan Your Days
Let's discuss the importance of planning your day. Planning can come either the night before a busy day, or the Sunday before a busy week..
By having a clearly defined plan of your day in advance, you won't wake up stressed wondering where to start and what to do first. Instead, you can start your day right away and enjoy the bliss of an organized schedule.
To plan your day, try using:
A to-do list
Calendar entries
Post-it notes
Kanban-style boards (like Trello and Asana)
Journaling
Bonus Hack - Track Your Time
To learn how to save time, you first need to see how you spend your time. Use time tracking software to track how you allocate your time. Once you have sufficient data, after analysis, you will be able to devise a plan that works for you.

With this data, you'll learn which tasks consume most of your time and what you can optimize, automate, or delegate.
Some great time-tracking tools that can help you measure your productivity are:
Toggl - a web-based and browser extension time-tracking tool
Clockify - to time-track different projects (great for freelancers)
RescueTime - for time-tracking and blocking distractions
Hours - a simple time-tracking app for Apple users
You have many different options, and some of them, like Clockify, are even free. Use them to learn how you spend your time and be consistent with it.
Perhaps, you'll learn that you waste a lot of your time on meetings. If this is found to be true, analyze what these meetings are and see if you really need them. If it's simple information that you can communicate through an email or a quick phone call, opt out of the meeting and designate your time to something more important.
Summary
Changing your habits is the key to long-term productivity. This concept becomes easier to grasp when you realize that a habit is just something you will yourself to do for a number of days so that it becomes natural. In other words, abiding by a natural habit may not be the most optimal way to take on a task.
Hopefully, these productivity hacks to save time and reduce stress were helpful and easy to implement, even for the biggest procrastinators. Remember, time is your most valuable resource - don't waste it!
Guest post by Brandon Hulme, product management lead at Deputy. Outside of solving businesses' jobs-to-be-done, he loves heading out for a run or hike, traveling to explore new places and people, and sipping on an espresso.