If you're looking for a job in product management, your resume is the most important tool in your arsenal. A well-crafted resume clearly displays your skills, expertise, and experience to your employers.
Obtaining a project manager position at a good company has become increasingly harder. Having a basic resume is simply not enough. If you want to stand out from the competition, your resume must be exceptional.
So, how do you make your product manager resume stand out from the competition?
PRO TIP: Over 10,000 product managers use Markup Hero to give feedback, build scope documents and gather consensus.
Crafting the Resume
A well-crafted product manager resume should not include your memoir. Employers are not interested in your life story. They want to ensure that their next hire can contribute to business growth and avoid any project management fails.
Therefore, every resume should be a laser-focused document that shows potential employers why they should hire you.
One important thing to remember is that recruiters generally scan resumes in 7 seconds. That means you need to stand out, and quick.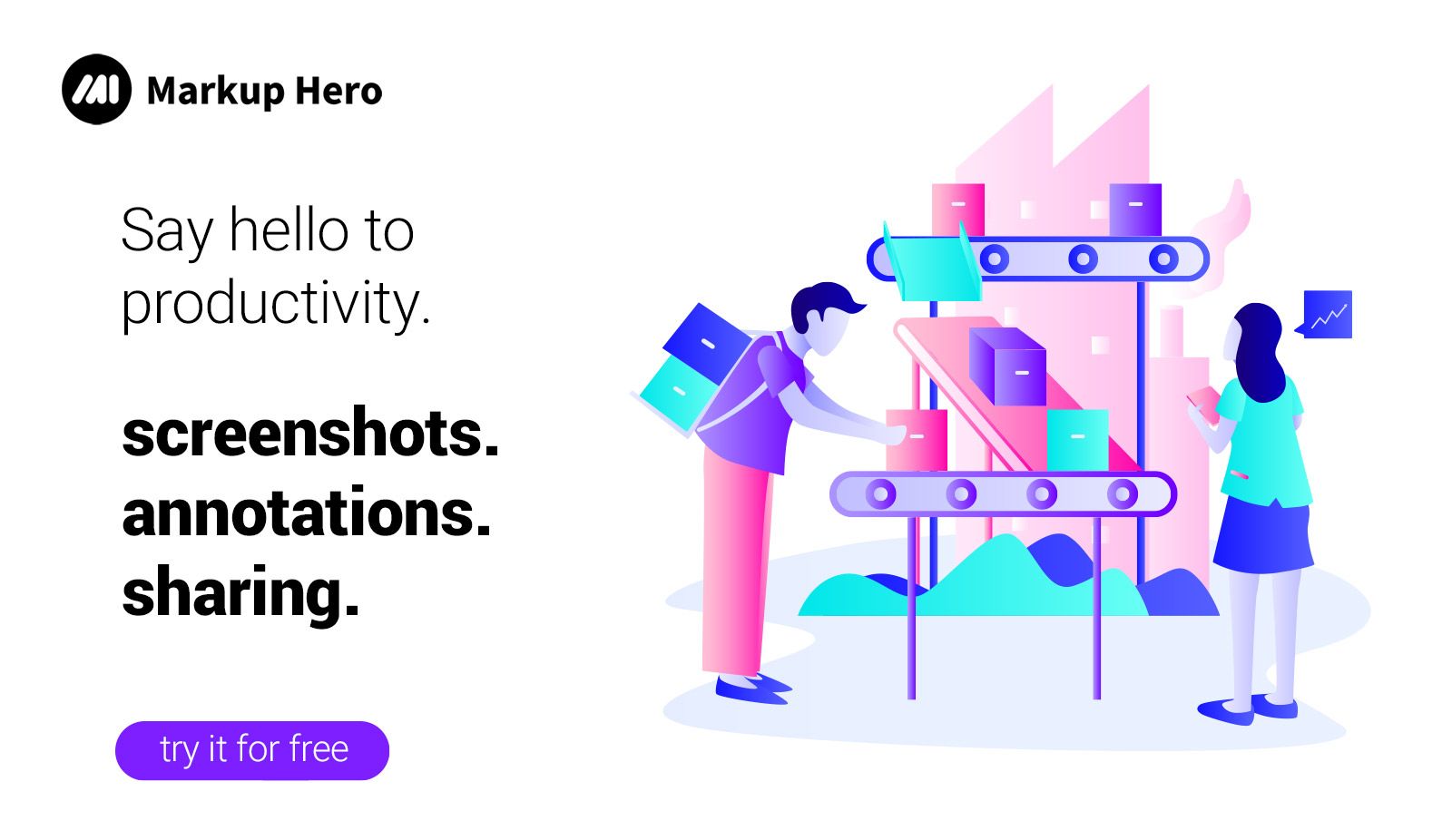 #1 – Start with a Strong Objective Statement
When it comes to your resume objective statement, you need to focus on two things: what you want and why the employer should care.  In order to get straight to the point, these statements must be short and sweet, allowing the employer to know exactly what you're looking for and why they should hire you.
Here's an example of a strong objective statement:
"I am an experienced product manager looking for a challenging role at a company where I can use my skills to make a difference. I have a proven track record in successful product launches, and I am confident I can help your company achieve its goals."
This objective statement tells the employer exactly what the job seeker is looking for and why they are a good fit for the position. If you are having trouble with your objective statement, it may be important to further your knowledge on the responsibilities of a project manager and what they deal with.
Remember, your objective statement should be tailored to each individual job you apply for. Never copy and paste the same statement for each application.
Some other things to keep in mind when crafting your objective statement:
Use strong action verbs such as "achieved," "improved," "managed," etc.
Keep it under 50 words – too long, and you've lost them
#2 – List Your Experience Managing Projects
When it comes to product management, experience is key. Your resume should list all of the projects you have managed from start to finish, including information on the scope of each project, the budget, the team you managed, and the results achieved.
For each project listed, be sure to include:
The name of the project
Your role
The scope of the project
The budget
The team you managed
The results achieved
If you have experience managing multiple projects at the same time, be sure to list that information as well. Many impressive applications include a  letter of recommendation from an ex co-workers. This will show employers that you are capable of juggling multiple tasks at once while simultaneously meeting deadlines.

#3 – Detail Your Skills
Your unique skills are what set you apart from other candidates. Make sure to list any and all relevant skills that you have, such as project management software experience, teamwork and collaboration skills, communications, etc. If you have a certification in project management (such as PMP or CAPM), be sure to list that as well.
Remember, it's not just about listing your skills; you also need to back them up with examples. For each skill that you list, make sure to include an example of a real life application. For example, if you claim to have experience leading teams, tell a story about a time when you successfully managed a team of people.
This will not only show employers that you have the skills they are looking for, but it will also give them an idea of your level of proficiency.
#4 – Highlight Any Awards or Recognitions
Awards or any tokens of appreciation are extremely unique, making you shine among other candidates and show that you are an excellent performer. Consequently,  if you have received any awards or recognitions in your career, be sure to list them on your resume. This could include things like Customer Service Champion, Top Salesperson, or Most Productive Engineer.
Not only will this show employers that you are a high achiever, but it will also give them an idea of the type of employee you are. Are you a team player? Do you work well under pressure? Do you have a competitive streak? All of these things can be deduced from the awards and recognitions you have received over your career.
#5 – Use Keywords Throughout your Resume
Instead of focusing on creating a colorful resume with graphic design, it is more important to spend time integrating certain keywords that employers are looking for.
Employers do not always have ample time to review resumes. When an employer looks through a resume, they often use applicant tracking systems (ATS) to help them filter out candidates. These systems scan resumes for certain keywords that match the job opening. If your resume doesn't include the right keywords, it's likely that it will get lost in the shuffle.
To make sure your resume gets noticed, be sure to use keywords throughout your resume, including in your objective statement, job descriptions, and skills section. Use the job posting as a guide to help you identify which keywords to use.
Including these keywords will not only help your resume get noticed by an ATS, but it will also ensure that it is tailored to the specific job opening.

#6 – Pay Attention to Details
Grammar, punctuation, and spelling can make or break a product manager's resumes. These errors can make you look unprofessional and sloppy, which directly opposes the characteristics of a product manager. If you don't proofread your resume, how can employers trust you to manage a product?
To avoid making these mistakes, be sure to proofread your resume multiple times before submission. There are many online softwares that provide free spell and grammar check services. It may also be helpful to have someone else take a look at your resume in order to catch any mistakes that you may have missed.
A resume free of grammatical errors ,will show employers that you are a detail-oriented individual who is capable of producing quality work.
Mistakes that Could Cost You the Job
Now that we know some crucial elements that you should include in your product resume, let's take a look at some common mistakes that can cost you the job.
Avoiding these resume mistakes will help ensure that your resume is polished and professional, giving you the best chance at landing the product manager job of your dreams.
Buzzwords and Clichés
When it comes to writing a well crafted product manager resume, it's important to improve your writing and use language that is clear and concise. This means avoiding buzzwords and clichés that can make your resume sound generic.
Some examples of common buzzwords and clichés that you should avoid include:
"Hard worker"
"Team player"
"Results-driven"
These phrases may be true, but they don't tell employers anything specific about you or your skills. Instead of using these empty phrases, try to give concrete examples that illustrate why you are a hard worker, team player, etc.
No Quantitative Metrics
A common mistake that product managers make is failing to include quantitative metrics on their resumes.
When it comes to landing a job as a product manager, employers want to see that you have experience managing products successfully. One of the best ways to show employers that you are qualified for the job is to include quantifiable metrics on your resume.
Some examples of quantitative metrics that you can include are:
Number of products managed
Total revenue generated
User satisfaction rating
Including these types of metrics will give employers a better idea of your skills and experience as a product manager.

Poorly-Formatted
When it comes to product manager resumes, format is extremely important. A poorly-formatted resume can be difficult to read and may even get lost in the shuffle. Be sure to use clear headings and bullet points to make your resume easy to scan.
You should also avoid using overly-fancy fonts or graphics, as these can be distracting and difficult to read. Stick to a simple, clean format that will make your resume easy to read and understand.
Use a Wrong Resume Template
There are a multitude of product manager resume templates out there, but that doesn't mean they are all good. In fact, using the wrong resume template can actually do more harm than good.
When choosing a resume template, be sure to select one that is clean and professional. Avoid using templates that are overly fancy or complicated, as these can make your resume look unprofessional and non-ATS-friendly.
Not Tailoring your Resume
There is no such thing as a one-size-fits-all resume. A project management resume is different from any other resume or CV, whether it's a CV for a master's degree, a resume for your own freelance business, or any other CV for other jobs. It is also important to remember that you cannot send one resume to all job openings.
When you are applying for a role as a product manager, it is important to tailor your resume to a specific job opening. This entails including keywords that are used in the job posting, as well as customizing your resume to match the company's culture and values.
Failing to tailor your resume is one of the most common mistakes that job seekers make. When employers see a generic resume that has not been tailored to their specific needs, they are likely to overlook it. Make sure you take the time to customize your resume for each company that you apply for.
PRO TIP: Markup Hero works well with popular product management tools like Jira. Try it instantly for free, no account, no credit card.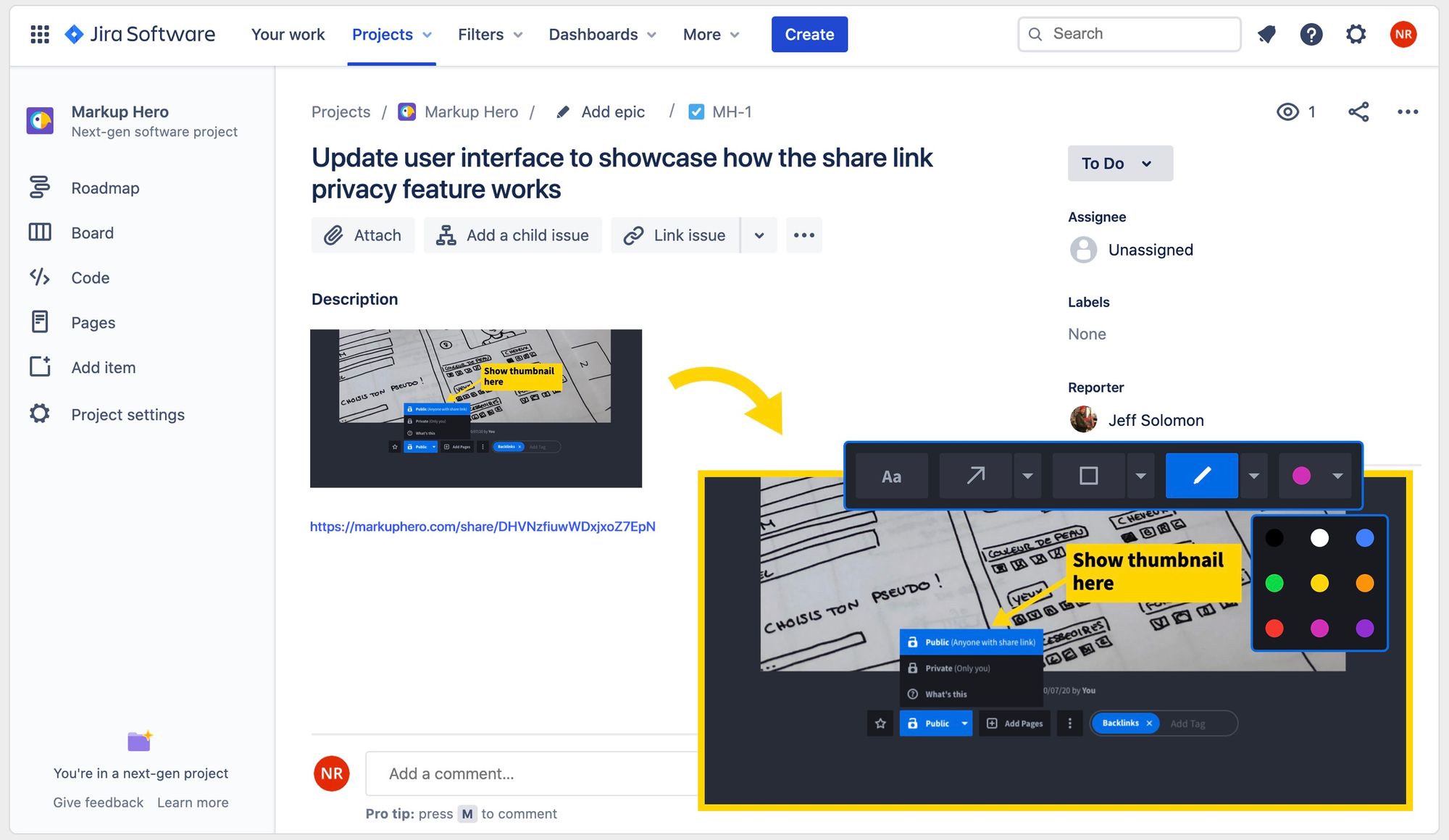 Summary
Getting a product manager role at a great company is extremely competitive. In order to land the job you want, it's important to create a resume that is polished and professional.
Those essential elements and common mistakes mentioned above not only help you understand what you should bring to the table, but also what you should avoid while crafting your resume. After you nailed the resume, you should learn and study questions for the project manager interview process.
Guest post by Adela Belin, a content marketer and blogger at Writers Per Hour. She is passionate about sharing stories with the hope to make a difference in people's lives and contribute to their personal and professional growth.