Freelance marketers can improve their workflows and offer enhanced services when they leverage unique software tools. These new tools not only allow freelancers to provide better quality products and services, but also allow them to work in a more timely and efficient manner.
This article will showcase a few software tools that allow freelance content marketers, growth hackers, influencer marketers and more enhance their operations. We will look into an overview of their features, unique benefits, and pricing.
Essential for Collaboration/Feedback/Idea Generation/Sharing
Markup Hero allows you to upload and annotate offline clipboard screenshots, and share them with team members. Freelance marketers can use this tool to efficiently organize marketing campaigns, give comments or gather feedback, or even create highly engaging marketing assets.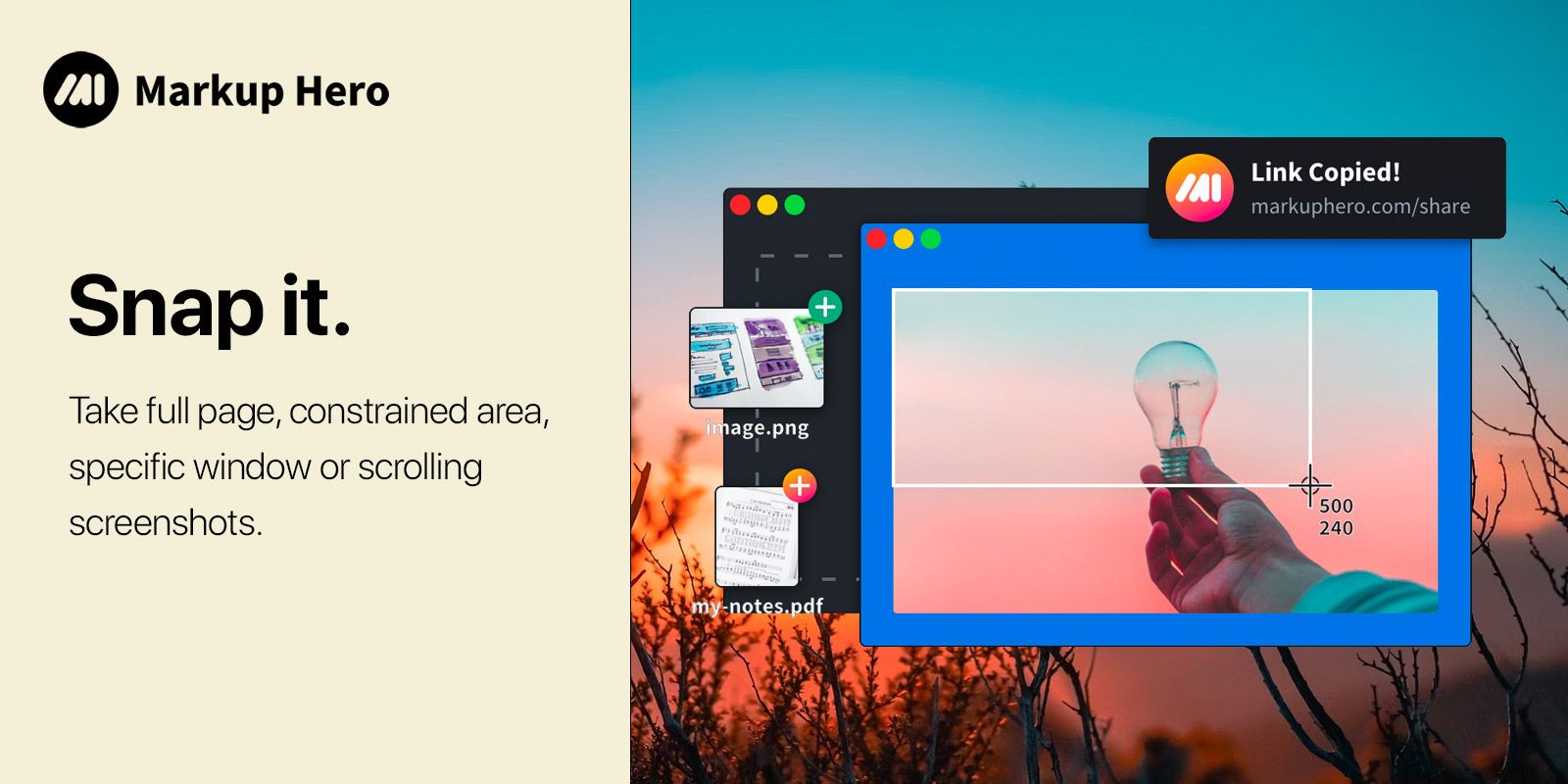 Markup Hero is also useful for cross-functional communication between marketing, product management, customer support, etc., helping team members capture ideas, communicate them clearly, and stay organized.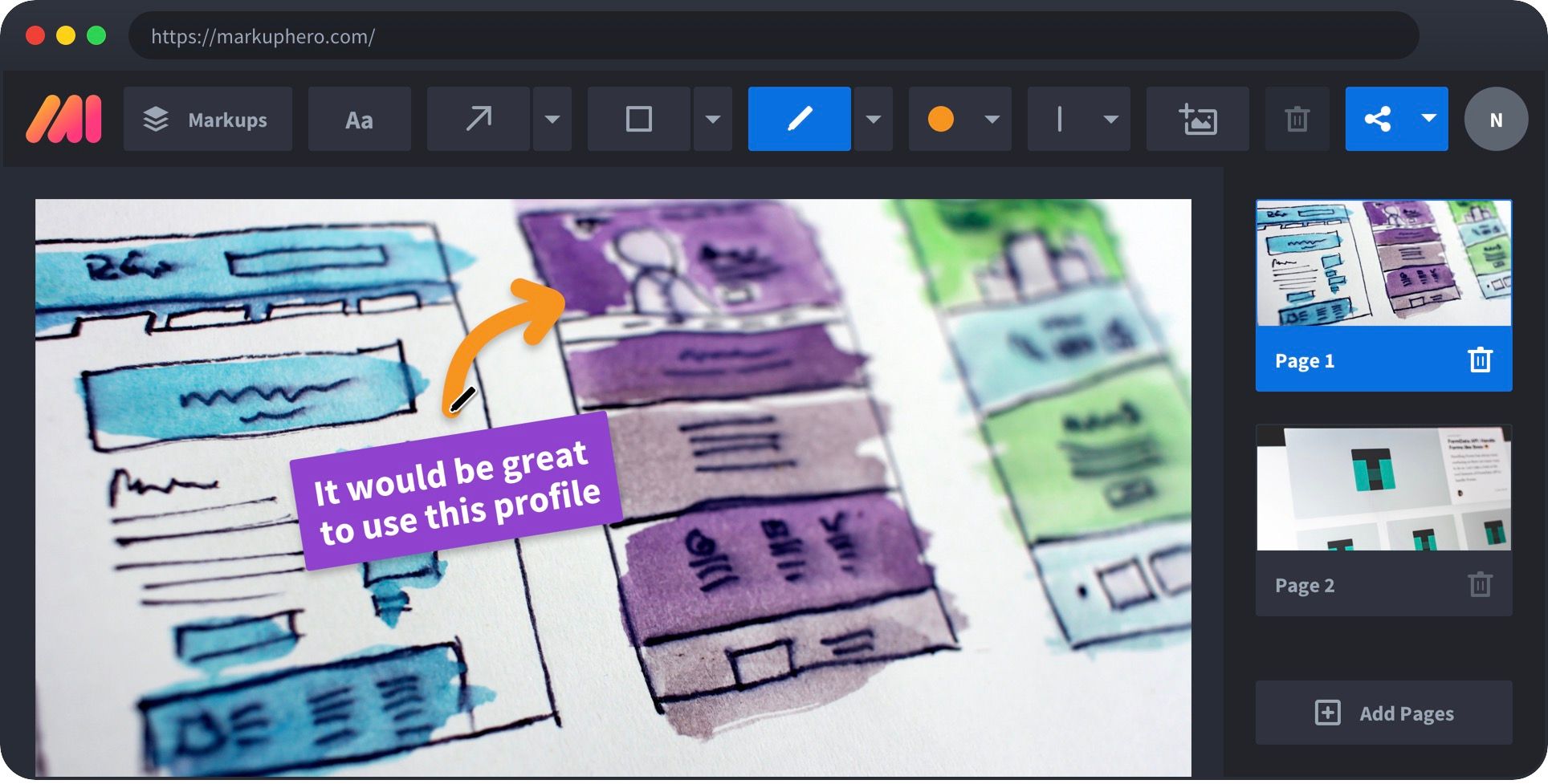 Features
Markup Hero is compatible with Mac, Chrome, Windows, and Linus, making it accessible for almost any freelance marketer. You are able to design images and use its annotation tools in order to craft an impactful advertisement.
Benefits
Markup Hero makes freelance marketing management efficient and collaborative. Download, save to clipboard, share link, or paste into popular communication tools like Slack.
Pricing
Sidekick Plan: Free, for anyone who wants to try it out without signing up
Hero Plan: Free, Sign up required, for individuals that want the basic tools and features with history for 10 markups per month.
Superhero Plan: $4 per month, for professionals & teams that need access to all our tools and features with unlimited usage.
PRO TIP: Try Markup Hero instantly for free, no credit card or account creation required.
Teamwork
Project Management
Teamwork is a product used by many product managers that has unique tools that appeal directly to freelance marketers.  It has all the management essentials a freelancer would need to scale up their services. Moreover, it offers the ability to manage multiple projects at once.
Features
Teamwork is simple and easy to use. Its flexible features allow you to view projects as part of a task list, Gantt chart, or board view.
As well as its simplicity, Teamwork is extremely scalable. You can use its advanced dashboards, time tracking tools, and workload management systems to adjust as your business grows. Finally, it is compatible with multiple projects, allowing you to keep everyone accountable at the same time.
Benefits
Teamwork adds value to content marketers by helping them structure workflows. With an accessible UI, you can use task templates or checklists to ensure your team is on the right track. It also puts a strong emphasis on customer support, which gives you more headroom.
The app can integrate with your existing tools like Zapier, Dropbox, Xero, and Slack. You can unlock more value as a result of Teamwork's ability to oversee all work at once.
Pricing
Teamwork offers three pricing categories.
Free: This lets a maximum of 5 users use the platform and adds basic project management features.
Professional: $10/user/month: Requires a minimum of 3 users. It lets you add multiple projects and gives you more features.
Team: $18/user/month: Requires a minimum of 5 users. It is ideal for large teams and adds more features like custom fields, budgeting, and time management.
Google Workspace
Good for Around Use Cases
Google Workspace provides a collection of digital tools that help freelancers collaborate and be more productive. With Gmail, Calendar, Meet, and Drive, you can expect to find flexible and innovative ways to work.
Features
Google Workspace is easy to use and accessible no matter your geographic location. You can collaborate and share your work with your manager and team at any time, regardless of where you are.
Workspace is easy to navigate and use when multiple people are working on the same project, and it also offers robust cross-platform compatibility for work across devices. Moreover, access to email templates, Cloud storage, and video communication software makes Workspace an essential software suite for freelancers.
Benefits
Google Workspace is free, and you can structure your workflows with an accessible UI. This robust line-up of apps will suit your needs for anyone starting on your freelance journey.
Pricing
Like most Google products, there are free versions. You can choose to upgrade your Workspace account. For $6 a month, you can upgrade to a Business Starter account that gives you extra security, storage, and a branded email domain.
Stencil
Great for Original Marketing Design
Stencil is an online design tool with which freelancers can create stunning designs for their creative work. It has ready-to-use templates and a great UI with free designs and fonts. Stencil is primarily used for social media or blogging designs.
Features
Stencil can help design your social media and blog posts. It has over 5 million royalty-free photos, 1,300+ templates, and more than 3 million graphic icons. You can edit text structures and add filters to your designs.
The service has WordPress Plugins, live previews, image resizing features, and browser extensions.
Benefits
The service allows you to upload your photos, create folders to help keep your work organized, and make your design work more efficient.
Stencil is a very competitive product with customizable templates, photos, icons, and fonts. Moreover, it offers effective features for making social media designs. These features include creating your workspaces, choosing from the service's illustrations, etc.
Pricing
Stencil comes in three different versions.
Free Version: You have limited access to photos and icons and can save ten images each month. You can also create limited collections.

Pro Version: At $9 a month, you get access to a lot more templates and can add logos, among other features. You can save 50 images per month.

Unlimited Version: Costs $12 per month. You get access to unlimited photos, folders, and folders.
FreeAgent
Great for Payments
FreeAgent is an online accounting software made specifically for freelancers. It provides hassle-free expense tracking, offers a bird's eye view of your projects, and helps you manage your invoices.
Features
You can use FreeAgent to set up recurring invoices that send automatically. This feature not only saves you time, but helps remind clients about their outstanding payments. You can store records of your payment information within the app, enabling you to build accurate accounts.
FreeAgent can connect directly with your bank account, allowing you to automate transactions. This allows you to import payments straight into your bank account.
Benefits
FreeAgent provides a bird's eye view of all your projects. This allows you to see your invoices, estimates, expenses, and imported payments simultaneously in one place.
With time tracking features on mobile and desktop platforms, you can keep constant tabs on your project income, expenses, and profitability. The dashboard allows you to see the current status of your business instantaneously.
Pricing
There is only one pricing category for all users. New customers receive a 50% off for their first six months. This makes it$10/month for six months, and then $20/month after the first six months.
Moreover, you can start their 30-days free trial with the complete set of features.
Chrometa
Great for Time Management
Freelancers can find themselves working on multiple projects. In these instances, it is crucial to track how much time different projects take up. Chrometa is a time-tracking tool that can help freelancers make time management effortless.
Features
Chrometa works in real-time and runs in the background, allowing it to automatically track the time you spend on a document. Moreover, it tracks your activity across users via email or phone and directly adds it to a timesheet.
Benefits
Chrometa can integrate with many other project management tools, giving you an all-in-one platform where you can track your time alongside your other tools. Chrometa allows you to allocate certain times to clients and projects while simultaneously projecting duration and budgets.
The app sends you notifications informing you on how much time you have spent on certain projects before the allocated time has been reached. This feature can be very helpful, especially if you're dealing with multiple projects. This data can be tracked on any device.
Pricing
Chrometa offers three pricing tiers on a monthly-subscription basis.
$19/user: You can track time and run Chrometa on up to 6 devices and store your data for 18 months. You receive a robust support platform with access to all integrations and exports.

$29/user: You can store data forever and receive priority support. Additionally, you can set a budget and time alerts for you and your team.

$49/user: This package offers everything from previous packages and some customizable solutions.
Great for Writing
Sapling is an AI messaging assistant designed for customer-focused workflows. It offers real-time suggestions for efficiently composing responses on messaging platforms.
Features
Sapling works as a browser extension across your text-based platforms. When you use Gmail, Salesforce, or Zendesk, Sapling helps improve your writing and be more efficient as you market your content across email and other platforms.
Sapling automates common phrases and can learn from your actions over time. It is team-focused, allowing you to collaborate without disruption.
Benefits
Sapling has a no-data retention policy, so you can be sure your data is kept private to just your business. The service can empower team members to respond quickly and without hesitation.
Sapling catches 60% more language quality issues than other spelling or grammar checkers. Moreover, you can identify training opportunities for your employees' through frequent error reports.
Pricing
Sapling comes in three standard options.
Free Version: Sapling offers a free version with basic features.
Sapling Pro ($25/month): Best for individuals;you receive all the service's features.
Sapling Enterprise: Best for teams; priced on a per scenario basis
Conclusion
It is crucial for freelancers to implement certain software into their current workflow in order for them to boost productivity .The apps on our list have a strong set of features and benefits that will allow you to become more efficient while also offering a better product.

Most tools on this list offer a trial period that comes without cost. Consequently, we recommend that you try out different ones and see which help you the most. From there, you can decide what services you are willing to invest money into. .