Being an entrepreneur is hard work, and being a successful entrepreneur is twice as hard. Some people take an even harder path, and develop several projects at the same time. Such entrepreneurs are called serial entrepreneurs. Although this may seem impossible, most serial entrepreneurs simplify their lives by using tools that manage several ideas and businesses simultaneously.
Entrepreneurs Do Everything
Managing several businesses at the same time demands specialized multitask tools. Here are 9 amazing tools to consider – covering functionality, advantages for serial entrepreneurs, and comments from real customers.
Markup Hero for Feedback, Ideas and Suggestions
Markup Hero is an essential tool for serial entrepreneurs that is used for creating screenshots and annotations.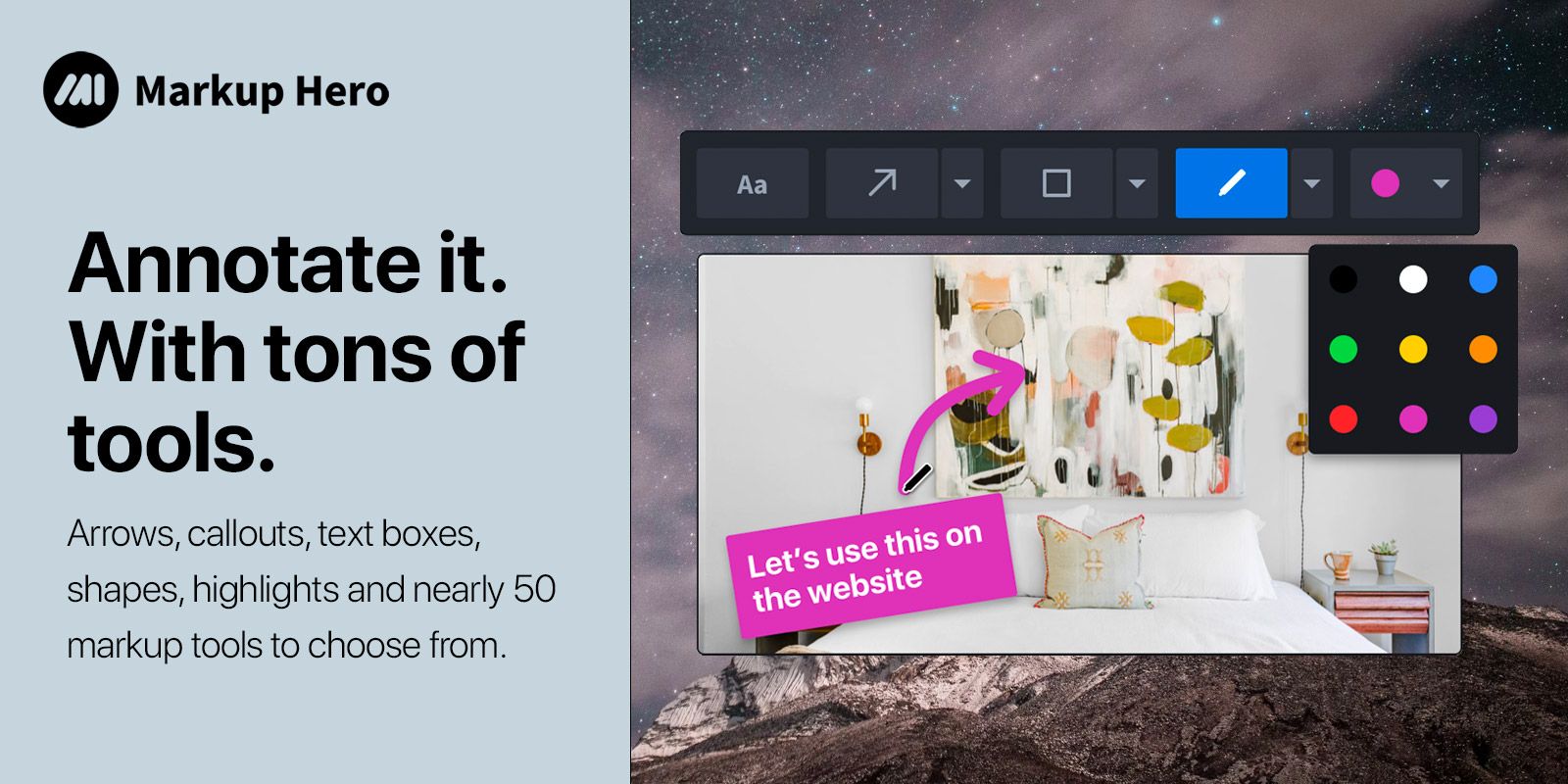 This tool comes in handy when capturing new business ideas, communicating with colleagues, creating helpful content and reviews, providing clear customer support, and designing business workflows – in other words, in everyday business routine.
Best Features
Capturing and sharing ideas using the app and built-in image/PDF uploader.
Adding annotations to documents, pictures, and websites.
Easy access to all notes and comments.
A powerful library feature to add captions to screenshots, create collections, access image history, and customize individual privacy settings.
Benefits
Annotation tools include text, arrows, shapes, lines, blurs, pens, and markers. Copy and paste are also supported so that you can share your markup comments with other apps.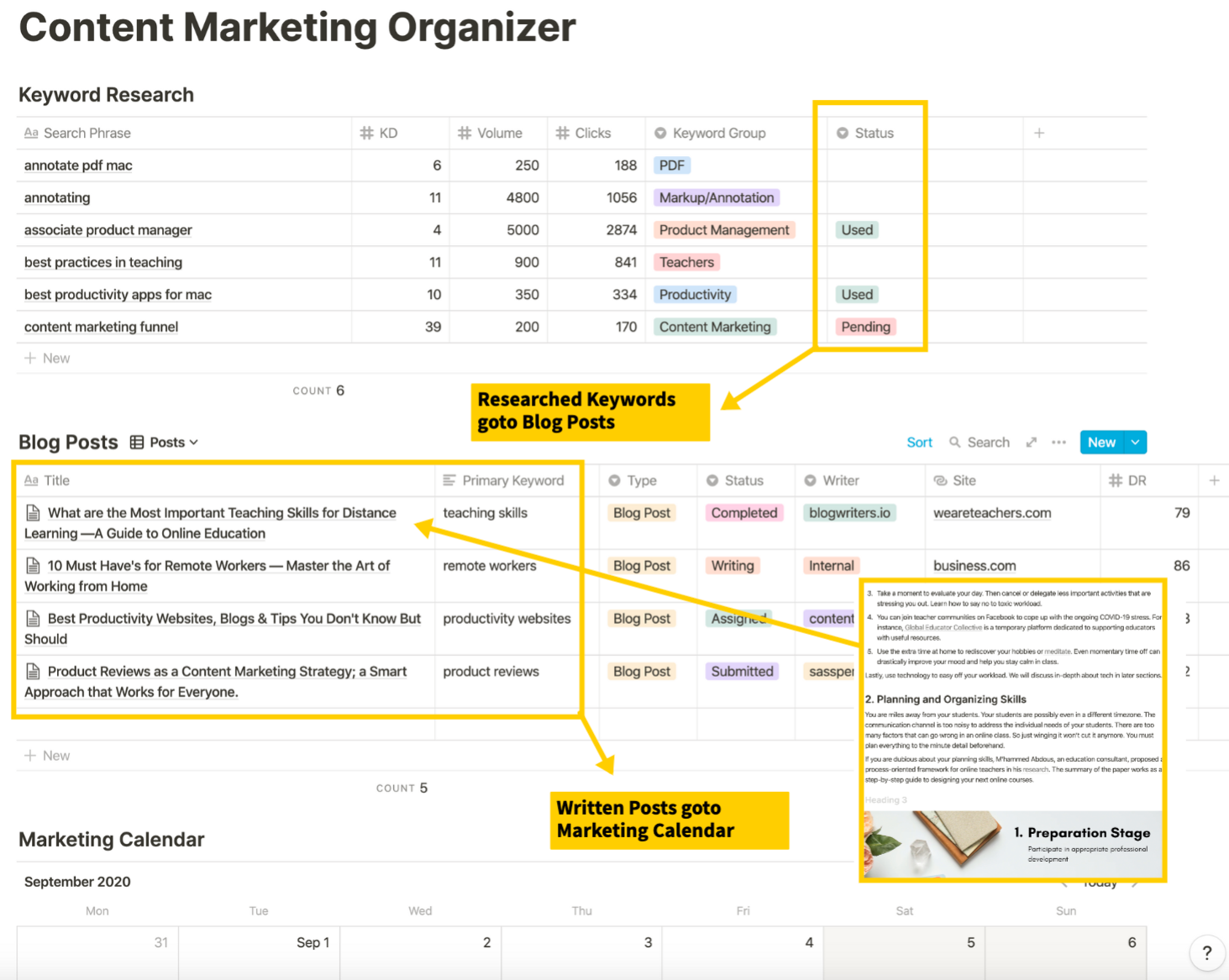 You can use the program on macOS, Windows, Linux, or simply through a web browser.
Customer Reviews
Whether users are self-employed or own several corporations, they note the speed of work, functionality, and intuitive interface. This app pushes the boundaries of entrepreneurial tools, allowing you to make colorful annotations and place them on your website, blog, or commercial. It can also be used to manage employees effectively.
SE Ranking
SE Ranking is one of the most productive apps for complex SEO tasks. This program is actively used by website owners, SEO specialists, digital agencies, and corporations.
SE Ranking now has over 600,000 users and over 25,000 SMB clients. Thousands of agencies have used this tool to develop client strategies. Serial entrepreneurs are among them.
Best Features
The platform offers 35 modules. The main ones are:
Backlink Analysis – statistics of lost and acquired backlinks and referring domains; top pages that are linked to most often; regions that bring backlinks, and much more.
Keyword Suggestion – a complete keyword analysis with a suggested list of new queries, assessment of competitiveness, and traffic potential.
SEO Page Check – evaluation of page optimization for a specific keyword, with analysis of its organic competitors, verification of content, and technical parameters of the page.
Site Audit – checking the resource for technical errors, problems with the loading speed, analysis of internal and external links, meta tags, and headings.
Marketing Plan – a comprehensive SEO promotion strategy for specialists of any level.
Website Positions Tracking – analysis of the top 100 results for each keyword, position statistics for all queries.
Competitor Analysis – traffic assessment, position dynamics, backlink metrics of any other site.
Benefits
These and many other features make the application one of the best and most used tools for serial entrepreneurs in the world of SEO.
The software allows multiple projects for different websites, making it a great fit for serial entrepreneurs.
Customer Reviews
Recently, SE Ranking has reached over 1000 reviews on G2. It is not surprising that users leave mainly positive reviews there and highlight the interface, which is understandable even for a beginner. Many write about their wide range of features, a trial version, and helpful operational support.
QuickBooks
QuickBooks is an online accounting service for managing the financial part of organizations.
The interface is very convenient. Due to the presence of a drop-down menu from any document, report, or reference book, you can easily get to any other section of the system. In addition, all transitions and the formation of documents and reports are fast.
Best Features
QuickBooks is regarded as one of the best apps for entrepreneurs because of its unique features:
Creating and sending invoices
Maintaining expenses and income
Warehouse management
Payment tracking
Connecting a bank account
Automatic tax calculation
Detailed reporting
Loading and storing checks
Data transfer from Excel and Xero spreadsheets
Benefits
Serial entrepreneurs can manage billing, expenses, bookkeeping, and payroll all in one place. Accountants and managers can work with the company's finances in the web version of the service or the mobile application. QuickBooks is suitable for bookkeeping freelancers and small or medium-sized businesses.
Customer Reviews
In the G2 rating, this program has a solid 4, which is good for applying this nature. In the reviews, users note the ability to gather all accounts and follow the cash flow and major financial markers directly from one program. The need to "practice" before using QuickBooks is off-putting to some. Although some have complained about it, it is to be expected, especially if someone has never used any accounting programs.
Moosend
Moosend is primarily an email marketing automation platform.
The program is great for beginners who have never used such apps before, but also has features for experts. Best Features
With customizable email marketing campaigns, sophisticated list segmentation options, and lead generation services such as landing pages or opt-in forms, this program's creator promises to give you the perfect conversion rate.
The program consists of the following elements:
Email editor,
Sophisticated personalization and segmentation options,
A/B Testing Software,
Marketing Automation Tools.
Benefits
Moosend offers many benefits at a great price. The packages are fairly inexpensive, and you should have no problem accessing the features you need.

Compared to similarly priced competitors, the automation processes in this program are more reliable. In addition, most of the features available in the premium plans are included in the free plan (for example, an infinite number of custom fields and data segments).
Customer Reviews
While it may not be the most famous email marketing software on the market, its rating is pretty high. Users consider it as an easy-to-use platform with good customer service .
Sprout Social
Sprout Social is a media service that helps agencies extract business value from SMM through social media engagement, publishing, monitoring, and analytics tools.
It is a solution designed for brand management in social networks.
Best Features
Key Features of Sprout Social:
Dashboard
Link performance analysis
Demographics and contact details of Twitter followers
Results of capture and influence
Search for clients by location and interests
Monitoring the activity of competitors
Social CRM tools
General customer records
Organization of contacts
Attracting an audience
Brand and social competition monitoring
Social media posting
Integrated analytics
Benefits
The online service supports teamwork, analytics, CRM, and HelpDesk functions. It allows you to improve communication, interact in real-time, and use social data for working marketing and PR programs. This is one of the most SMM-productive apps for entrepreneurs on all key social platforms.
Customer Reviews
According to users, this cloud platform works with any business and always shows positive results in terms of social marketing development.
Insightly
Insightly is an online service for managing projects and relationships with customers, partners, vendors, and suppliers.
Best Features
Manage contacts and organizations
Task and event management
Leader management, assignment, and routing
Opportunity management
Customizable sales processes
Mass mailing by e-mail
Email templates
Visualize results with a Kanban board
Capturing leads online
Automatic enrichment of the social profile
Benefits
It can manage contacts, tasks, events, and resources. The paid plan also has integration with MailChimp, QuickBooks, and contacts and calendar synchronization. The service has branding and unlimited space in the cloud for storing archived files.
Customer Reviews
According to feedback, Insightly has helped many companies become more organized, set up business processes, and implement lean manufacturing.
Birdeye
Birdeye Web Chat is an all-in-one customer experience and feedback software.
According to the manufacturer, its solution allows businesses to interact with website visitors as they log in.
Best Features
Campaign Management
Customer Review Platform
Review Monitoring
Sentiment Analysis
Social Media Metrics and Monitoring
Benefits
This tool allows serial entrepreneurs to send text messages to potential customers when they leave any of your sites. It forwards notices to their phones, so you don't lose them.
Customer Reviews
Users have observed better service and quicker technical support responses compared to other similar software products.
SurveyMonkey
SurveyMonkey is an online platform for creating and sending surveys to readers, as well as collecting and exploring the received data in real-time.
The service was launched in 1999 and has been a leader among its competitors for a long time.
Best Features
The tool is used for surveys and includes:
An offline collection of responses
Question Library
Pop-up poll on the site
Data Analysis Tools
Mobile Poll
Benefits
The software is available in several languages and is used by entrepreneurs worldwide. With SurveyMonkey, you can quickly create simple surveys or polls and mass mailings for large-scale surveys. It also allows you to try out the service before you commit money.
Customer Review
A solution trusted by 98% of the Fortune 500 companies and used by over 350,000 organizations.
Jira
Jira is a software developed by Atlassian for IT companies to create lists of tasks, track the overall progress of a team, and solve problems that arise during product development.
Best Features
Kanban board for project work transparency, workflow optimization, and task distribution from the backlog
Scrum board for managing a complex project and bringing the team together
Linking program code
Maintain documentation, protocols, and other documents using Confluence
Collaboration
Reporting and visualization in graphs and charts
Support for integrations with many tools
Benefits
The principle of the service is similar to the task manager on a computer: it monitors running processes (projects) and controls the number of resources (employees). In the application, the project manager competently distributes employees to complete tasks and plans work. For example, if there are already four projects in operation in which all the developers are involved, it is not worth launching a new project. You must wait for at least one of those projects to be completed.
Customer Review
According to reviews, Jira is multifunctional, with a user-friendly interface. The program is suitable for teams of any size.
Summary
Clearly, there are a lot of online marketing tools that are aimed to improve the workflow of serial entrepreneurs. Therefore, all you need to start your second, third, or tenth business is to gather strength, develop a business plan, master time management, and find investors.
And remember:today, small and medium-sized businesses, in particular, require a person in business to have the flexibility and the ability to independently (or with the help of trusted colleagues and assistants) solve many issues: marketing, SEO optimization, collecting and processing personal data, maintaining financial records and so on.
Don't be afraid to take on several tasks at the same time. Time is flying faster than ever. Generate an idea, and the best apps for entrepreneurs will help you realize it and turn it into an enterprise of your dreams.