Software engineers write the code that makes the magic work, but product managers are the real sorcerers behind the scenes. A "rockstar" product manager identifies real customer needs, analyzes market trends and creates the vision that results in products that change the world.
To that end, a product manager wears many hats – including working with stakeholders, resource planning, talent cultivation, quality control, release management, and a million other tasks that might not appear all that glamorous. But the truth is, without a rockstar product manager at your tech company, you're likely to release mediocre products and services.
PRO TIP: Any great product manager knows they need certain tools in their toolbox. One of those is screenshot and file annotation. If you haven't tried Markup Hero yet, now is the time.
Curious about the ins and outs of being a product manager? Want to know how many tasks a product manager handles when working on a single product? Check out the following image and find out how much time product managers spend on various tasks.
That's a lot of moving pieces! It's no wonder why many companies spend the time and money to hire only rockstar product managers.
Let's break down the activities these high-performance product managers do differently to achieve rockstar status?
Role of Product Managers in a Company?
When it comes to launching a product or service, the product manager is responsible for six key things:
What to build
Why to build it
How it should work
What the company will get from building it
Managing resources and requirements to get it built
How and where to launch it
Let's break these down a bit more:
What to Build and Why
Knowing which products or services should be built is a key responsibility of any great product manager. But this doesn't come out of thin air. It takes real customer development work, and rockstar product managers are skilled at learning the following:
How to understand consumer preferences and interests
Where to find out technical trends in the industry
Analyzing competitors and comparable products
Architecting the requirements to business stakeholders
Assisting in designing and development of the product
What You Get and How to Get it
A product manager not only identifies the consumer's needs but also coordinates with the engineers and marketers to turn the product into a success. In fact, an optimized product manager could increase company profits by 34.2 %.
That's a significant impact on the bottom line. This requires product managers to see the big picture – imagine, build, launch and track. Great product managers excel in all four of these areas and are consistently iterating to get the best results.
9 Qualities of Every Rockstar Product Manager
Clearly, product managers are important. Let's break down some of the specific skills product managers have and how they leverage them for the companies they work at.
#1 – A Clear Vision
Behind every successful product is a vision of your rockstar product manager. They're not just focused on the end goal; they have constructed the entire path towards the execution of the product. And that's what makes them stand out from others; they carve the space for their product in the market and make sure that there's equal demand for it.
A product manager considers these key points before working on any new product:
How your company's existing products are performing in the market.
Forecasting the market situation when you plan to launch the product.
What is the bandwidth of the engineering department?
What features are covered in similar products compared to the pricing?
Based on these above requisites, a product manager prepares a plan that is action-based and helps the team develop an excellent product!
#2 – Leading the Project
Leadership is one of the most crucial qualities of a product manager. As they are working with different departments, they need to possess a persona that takes charge of any situation.
In fact, 69% believe that product management is a leadership role. A rockstar product manager won't shy away from communicating; they communicate clearly and work efficiently.
When you interact with a product manager, you won't feel intimidated even when they're providing feedback; they know how to tackle every situation and remain the leader that they are.
Hence, being a leader isn't a skill that they acquired; it has become a part of their nature now.
#3 – Preparing User Stories
For every product, there's a target audience. You can't just make a product that is perfect for everyone, instead, the best product managers know what the right solution is for a specific customer base. What if your product is targeted towards VPs and CEOs, but it appears only in front of sales reps and managers? You won't get any conversion by following this practice.
Product managers develop a problem hypothesis and create user stories depicting buyer personas to which you target a product to a particular market. Take a look at the user story example from ProductPlan below.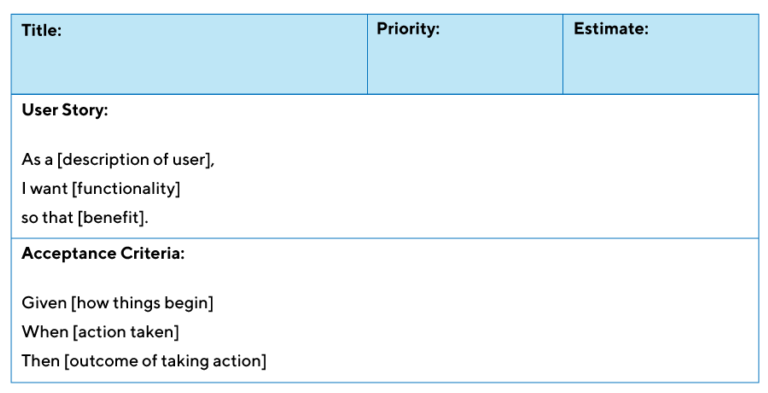 A user story will provide all the necessary information about your target audience, making it easy for you to create a product that will catch the eye of every prospect.
#4 – Creating a PRD
A PRD or product requirement document is a detailed scope and vision document that outlines every aspect of the product, market, customer, need, business goal, use cases and more. There is a big difference between a good PRD and a great PRD and it's the product manager's responsibility to create this document.
PRD's are written before product development begins in order to:
Showcase the technical requirements of the product.
Mentioning the key features of the product and its functionality.
The intent behind developing the product.
Addressing the customer pain points.
How the product can benefit your target audience.
Below is a hypothetical representation of a product requirement document from Rocketblocks.me.
Ultimately the PRD is the go-to roadmap for all stakeholders in the project, so it's worth putting in the time to make it comprehensive. The document represents how exactly the product designing and development will be executed so engineers, designers, project managers and the rest of the team have clarity of purpose and goals.
#5 – Designing the Product
While there are some product managers that are also UX/UI, most PM's work with a team of designers to ensure the solution looks and works as expected. In fact, almost 80% of product managers are known to be involved in designing activities.
During the initial stages, a product manager must coordinate and ensure designers fully understand the product requirements. This early effort will massively reduce iteration and mistakes.
With this practice, you can become a pro in constructing a design for the product and preparing the complete framework of your team.
#6 – Executing the Plan
Planning to launch a product and executing it stands on opposite ends of a spectrum. You could've planned the development of a product with zero complications. But, when it is executed, you will find many roadblocks hampering your progress.
In this situation, a product manager might panic. However, a rockstar product manager would look at it as a challenge and find ways to resolve the issues.
For example, the pandemic has affected almost all industries, and it could've affected yours as well. In such a situation, the rockstar product manager will revise product priorities and processes because of the pandemic.
#7 – Using the Right Tools
It's not a surprise that as a product manager, you'll have a lot of tasks on your plate. And often, it can result in burnout, which can affect your overall productivity and performance.
How do you prevent this from happening?
You are using the right tools when working on any task. For example, when you're planning a new feature or product, you will need to track how much time you spent on research, on writing the execution process, and at last, launching the product.
One Tool to Rule them All
No product manager worth their weight in gold works without a screenshot and annotation tool. And over 1000 rockstar product managers use Markup Hero to capture ideas, communicate clearly and save time. Try it now for free and see.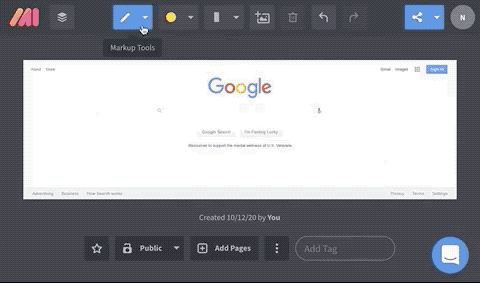 Markup Hero has a suite of annotation tools for images, PDFs, documents and more.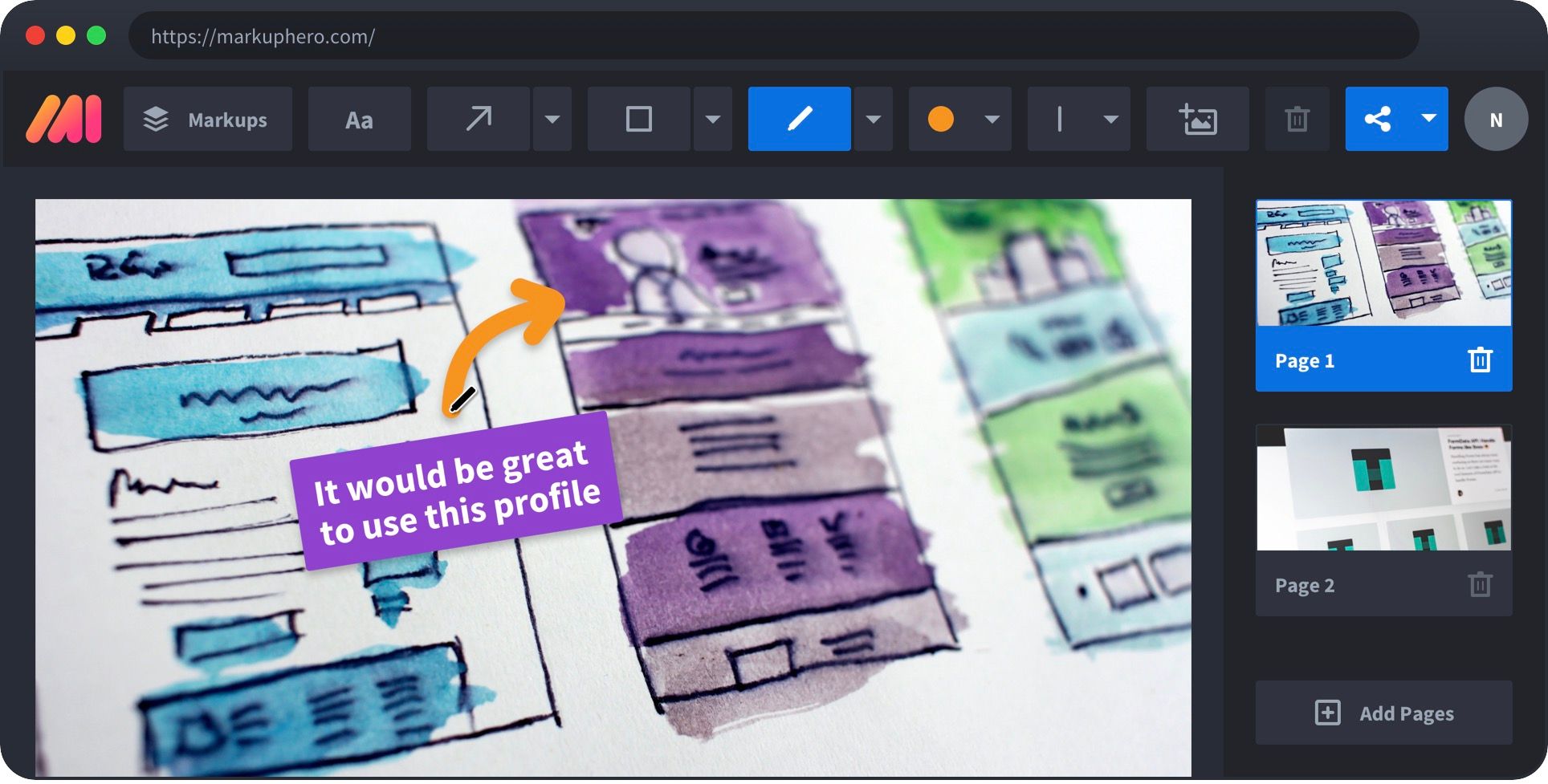 In addition to screenshots and annotations, many product managers use time-tracking tools to have clear visibility of which task is taking more time than required, which one is pending, and so on.
Moreover, you won't be just a lead for one product; you'll be managing all the products of your company. This is where you need an intuitive sales CRM that can help you to manage your clients, associate them with deals to gain detailed insights into overall sales of your products.

#8 – Participating in QA and Testing
Although doing QA and testing doesn't come under the role of a product manager, it's preferable to include them in the process.
For example; imagine your company is launching a new feature and is currently at the testing stage, but there's one small bug that goes unnoticed. However small this error was, it affects the customer experience once they start using it.
And we all know that the above situation can end badly for the company and its reputation. So, how do you prevent such things from happening?
You simply involve your rockstar product manager in the testing process, as eventually, the product or feature is his own idea. When the entire team is involved in the QA & testing process, the probability of having bugs in the final product becomes way lesser.
#9 – Analysis of Product Performance
Yes, every stage of product development is essential, but this one is highly crucial as this is where you'll get the reality check.
At this stage, you have already launched the product to the world and just awaiting the response. You will need to constantly stay connected with your users, ask for their feedback and pick out the most common issues they're facing.
After all, no product will ever be perfect, but as a rockstar product manager, you can certainly bring it closer to being error-free. So, it's your responsibility to note down the issues appearing in the product and work towards resolving them at the earliest.
Bringing it All Together
Being a rockstar product manager is tough but not impossible to achieve! That's why product managers get paid big salaries.
All you need are basic product management skills and the determination to learn as you grow. A product manager is truly the rockstar of tech, as you need to follow a detailed framework for every product or feature that your company is going to launch.
Furthermore, you also need to contribute to the research work for the upcoming products that your company can launch that will add value to your existing brand.
So, if you're a product manager that wants to excel at their job, you just simply need to develop the mentioned skills and qualities and practice to strive for perfection.
Guest post by Mehul Shah, a product marketer with an uncommon funny bone and a knack for perfection. Mehul has been writing about how Salesmate CRM helps small and medium business, for quite some time.