If you use a computer and don't live in a bunker, you need an image markup tool. Image annotations and markup tools are essential for communicating ideas, giving feedback, asking questions and literally a million other use cases.

PRO TIP: Already know you need an image markup tool, then waste no more time and just try Markup Hero instantly and for free. You don't even need to create a user account.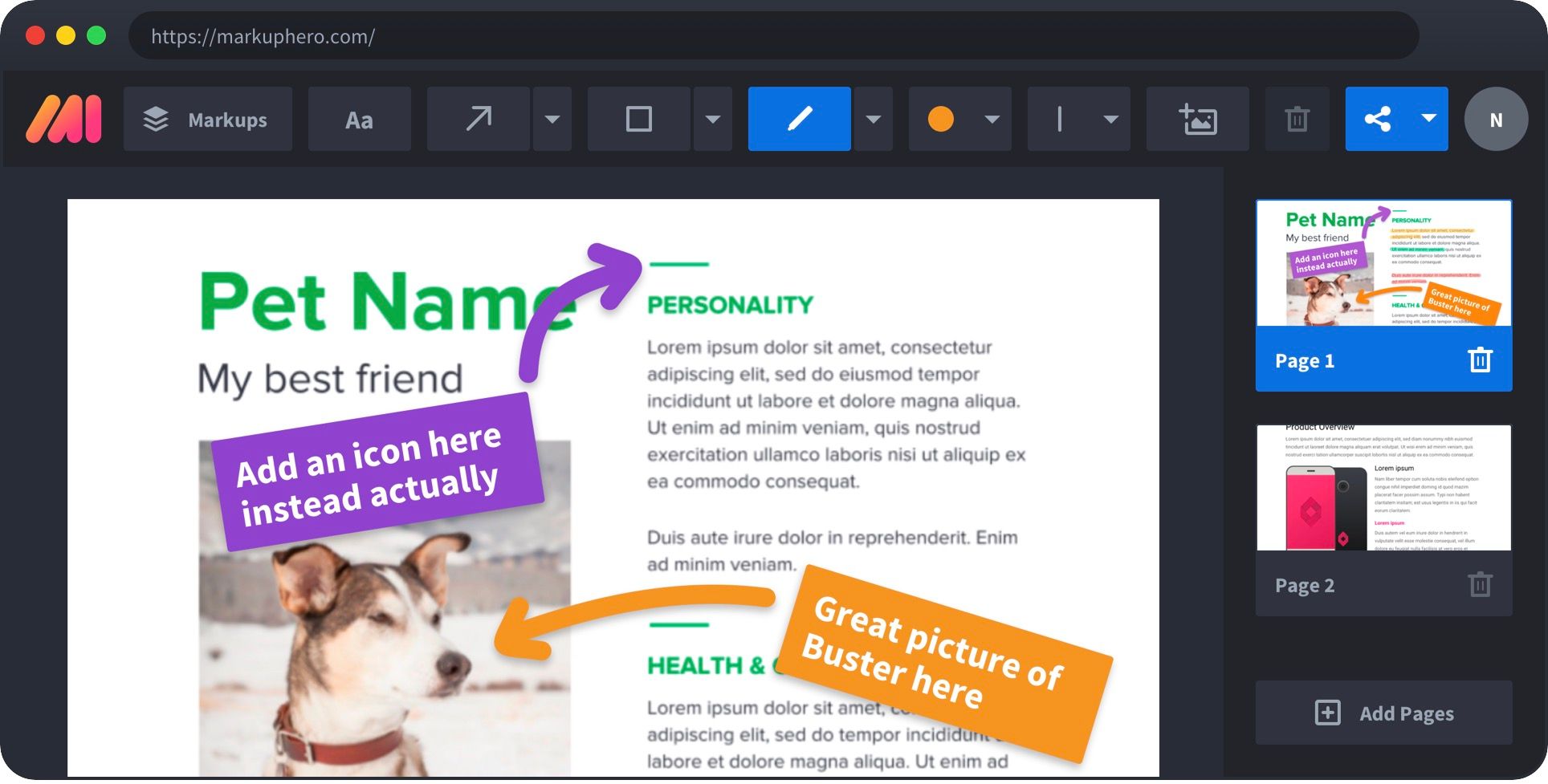 What is an Image Markup Tool
Adding markup to images, also called annotating images, is a daily practice for professionals, gamers, marketers, product managers, project leaders, customer support reps, students and many others. With an image markup tool you can easily do these things, and more.
Website Feedback - Quickly grab an entire website from a URL, then annotate, share and request feedback from colleagues.
How To's - Create how-to articles and documents with helpful image markups showing functionality, workflows or processes.
QA Reviews - Easily provide feedback and commentary on designs, code, projects and more with callouts and annotations.
Gamer Walkthroughs - Add arrows and point out key tactics in your game screenshots.
Product Requirements - Better explain features and functionality in your product documents.
Customer Support - Help customers faster by directly pointing out how to do things or what's not working.
Teacher Feedback - Send detailed comments to students with callouts and highlights.
Technical Documentation - Engineers can build more comprehensive technical specifications with code comments, pointers and designs.
Document Commentary - Add feedback to any kind of document to better explain thoughts or ask detailed questions.
Presentations - Enhance Powerpoint or other presentations with images that tell a story.
Product Demos - Improve understanding within product overview documents and demos with images, screenshots and callouts.
Training Manuals - Create comprehensive education materials with step by step images showing exactly how to do things.
User Onboarding - Get clients up to speed faster with more detailed onboarding docs showcasing features, how-to's, faq's and more with image markups.
PRO TIP: The only limit to possibilities with an image markup tool is your own imagination. There are literally a million use cases.
So Which Markup Tool Then?
Introducing, Markup Hero. The one tool to rule them all. Powerful markup tools. Easy to use. Works everywhere. Sharing made easy.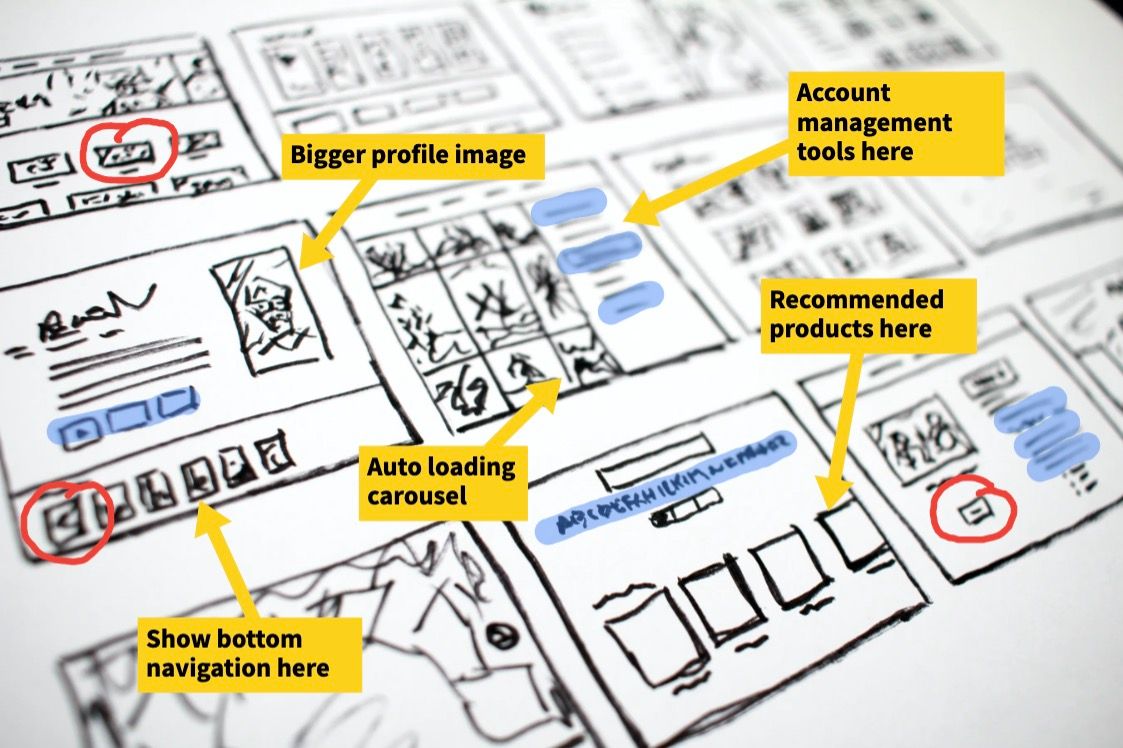 Screenshot, Upload, Annotate & Share - Lightning fast screenshot and annotation tool that does all you need without the bloat. Made for Mac, Windows, Linux, Chrome & Mobile Web. Even take a scrolling screenshot.
Work Where You Work - Annotation tools work great on any device, desktop or mobile. Desktop app for Mac, Windows and Linus. Chrome, Slack, Google Drive integrations.
Annotate Almost Anything - Flexible annotation tools like arrows, boxes, text, highlighter, blur, crop, colors, lines, image inserts and more for images, PDF's and URL's. Try saving a webpage as a PDF too!
Share Links, Copy to Clipboard & Download - Instantly share markups with permissioned links, paste image, download or export to PDF. See thumbnail previews in tons of popular tools like Slack, SMS, Discord and more.
Always Editable and History - Never lose another markup, everything is saved in history and you can edit forever (no flattened images).
Tag and Add to Collections - Keep your markups organized with custom tags and collections.
Benefits of an Image Markup Tool like Markup Hero
Markup Hero is the most advanced and easiest to use image markup tool on the market. Thousands of people use Markup Hero daily and get these benefits.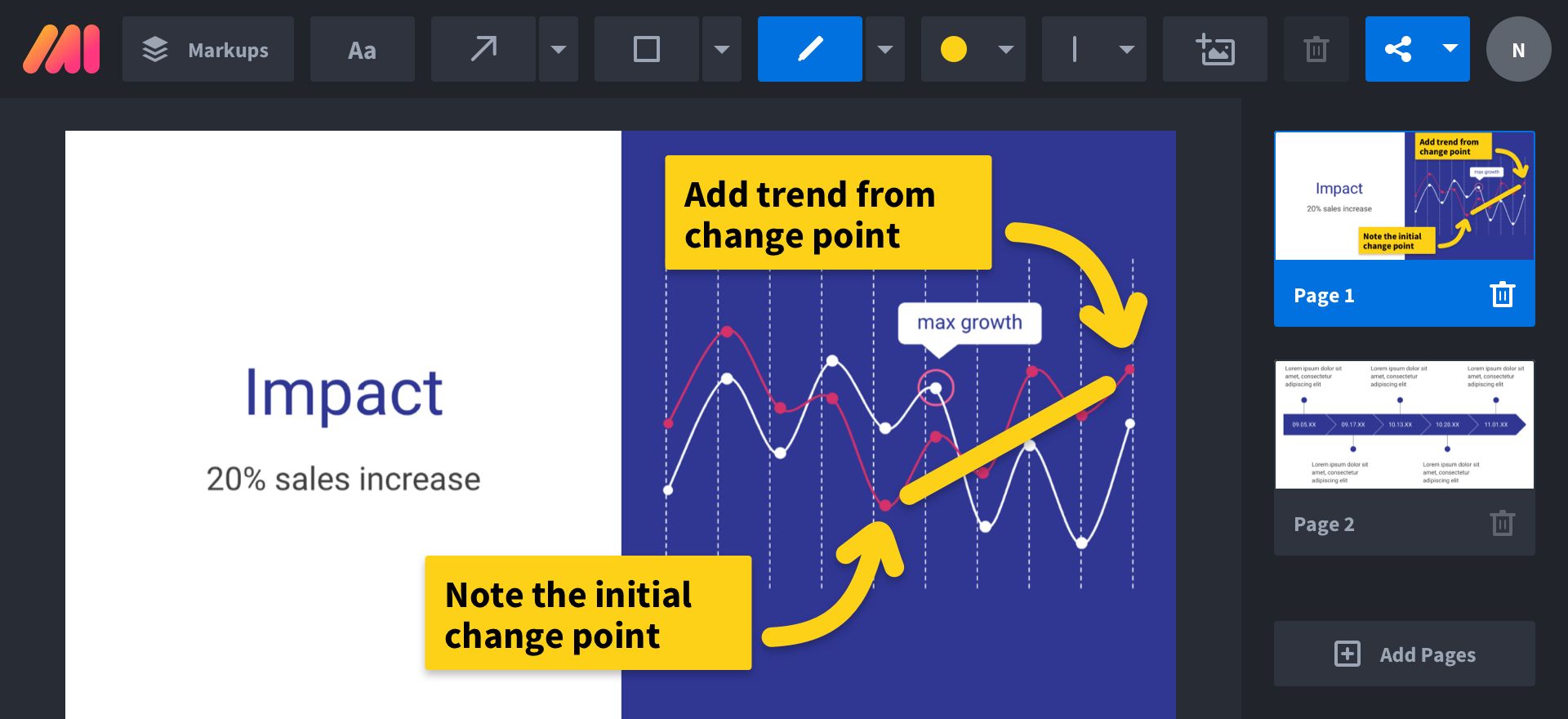 Start Annotating With A Click - Any image or type on a PDF that is added to your app can be instantly annotated. Users just click the "Annotate" button to begin.
Providing A Seamless Experience - The file is sent to Markup Hero's server and opens in a defined web modal where users can annotate freely.
Instantly Updated In App - After completing their annotations the user closes the window and changes are reflected on the original file.
Always Editable Across Devices - Users can re-open the annotation window at any time and make edits. The file will again be updated to reflect changes

Markup Hero helps professionals and teams capture ideas and communicate clearly with their daily-use screenshot and annotation tools. You don't even need an account to try it out. Snap screenshots with their free desktop app or Chrome extension and upload images or PDF's from their web interface. Then add annotations like arrows, boxes, text, highlights, callouts and much more
Markup Hero is great for a ton of use cases; from user feedback and customer service to marketing review, sales communication and product QA. Just about every remote worker should have a screenshot and annotation tool in their toolbox. Markup Hero is a great option because it's lightning fast, works on Mac, Windows, Linux, Chromebook and desktop or mobile web.
Plus, it works with many of your daily productivity apps like Slack and has some slick integrations like Google Drive which enables you to annotate Google Docs, Sheets and Slides directly from drive with one-click.

Wrapping in a Bow
So you're clear on what an image markup tool is, why you need one and why Markup Hero is the best option, right? Thousands of other people just like you are using an image markup tool every day to work faster, be more productive, make less mistakes, communicate better and, well, just be better.
Get Markup Hero today. It's free. It's easy. It's the goto tool for you and everyone else who uses a computer for work or play.