How many times have you wanted to turn a web page into a PDF? Us too. This is dead simple and free with Markup Hero's Chrome Extension. Here's how it works.
Step #1 - Install Markup Hero's free Chrome Extension for free in less than 30 seconds.

Step #2 - Go to the web page you want to turn into a PDF and choose "scrolling screenshot" on the Chrome Extension menu.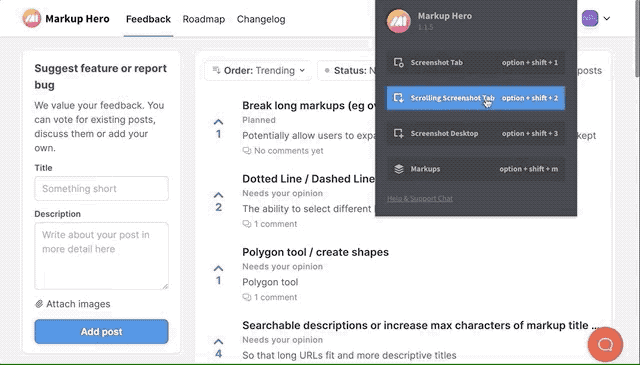 Step #3 - Add any text or annotations you want to the screenshot. Markup Hero gives you a ton of great tools for adding boxes, callouts, highlights, arrows, signatures and tons more (see list below).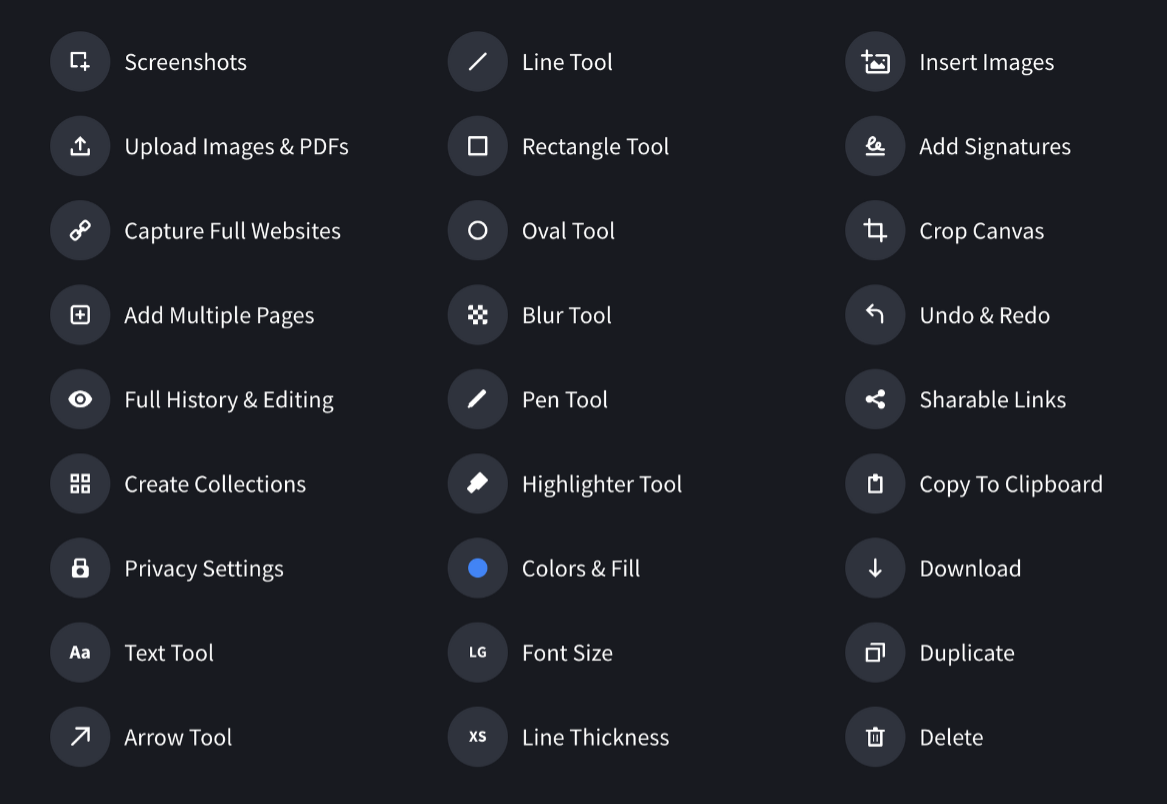 Literally millions of combinations of markup you can add to your webpage screenshot in seconds. If you just want the PDF then continue to step 4, but you probably want to add some annotations while you're at it. Don't worry, nothing is permanent. You can always edit, delete and change your markup because we store everything forever.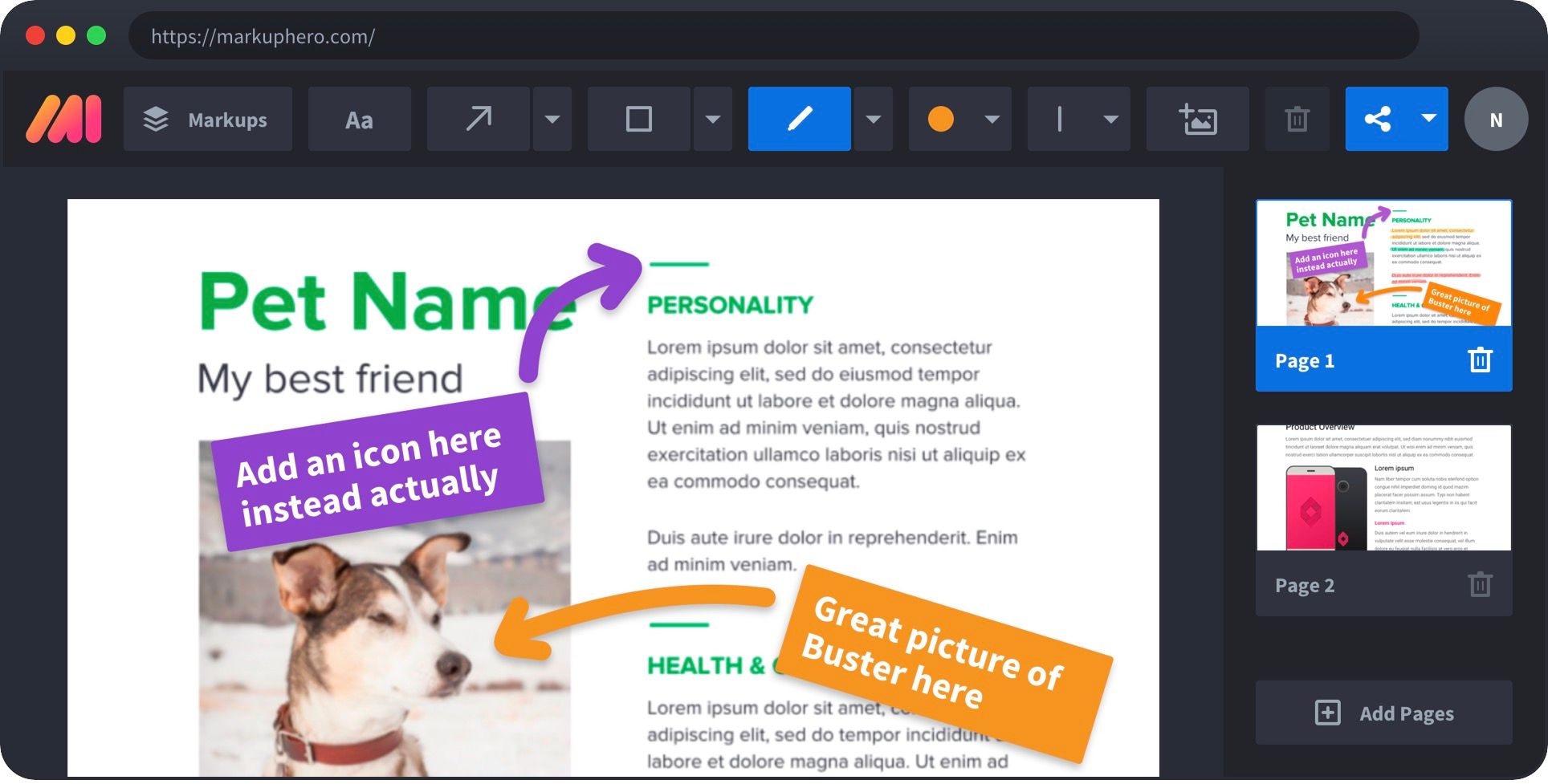 PRO TIP: You don't need to create an account or enter a credit card to use Markup Hero. Once you've edited your first PDF, you might want to create a free account or upgrade, but for now, just test it out instantly and see.
Step #4 - Click the share button and choose download to PDF and you got your webpage in a PDF just like that.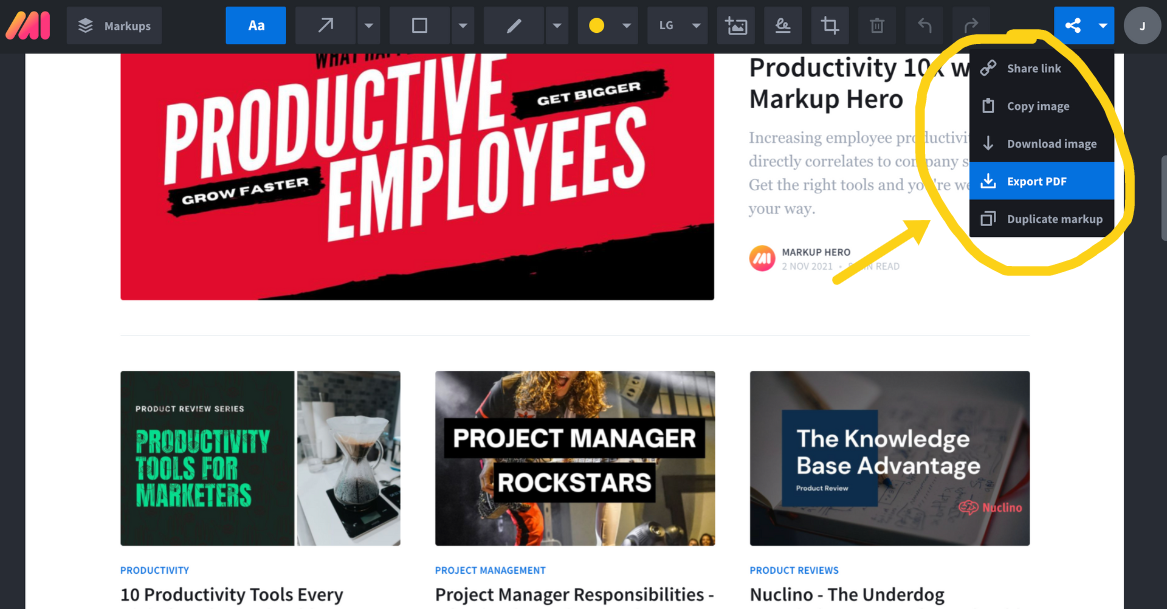 But, before you just export that PDF, you should know about some other great sharing options Markup Hero gives you.
Get a Share Link - Share links are the fastest way to share your new full page website screenshot. Instead of saving to PDF then emailing the file to someone, just send them a link. One of the best things about doing this is that all of your markup and annotations will be updated anytime someone views the link. So if you make changes later, they'll see the latest.
Save as an Image - Maybe you prefer a PNG of your website instead of a PDF. No problem, you can download that and share it or save it or whatever you want to do with it.
Copy to Clipboard - If you want the very fastest way to paste your new website screenshot into an email, Slack, SMS, Facebook or any other tool you use, just copy to clipboard and then paste it in. Done! And all your annotations will come along with it.
What Else Can Markup Hero Do?
You've accomplished your goal of turning a web page into a PDF. That was easy right? Well now let's look at some of the other great things Markup Hero can do. And remember, it's all free. You might want to create an account to save your markups for longer or even upgrade to our pro version to get advanced features, but don't worry, you can decide that later.
Type on a PDF - Got a PDF you need to add a signature to? Or add markup like arrows, highlights and boxes? Markup Hero is the fastest tool on the market to type on a PDF.
Organize Your Markups - We've got you covered with a history of everything you've ever screenshot, marked up, shared and even things shared with you. Just go to My Markups and add to collections, search by keyword, and filter by file type.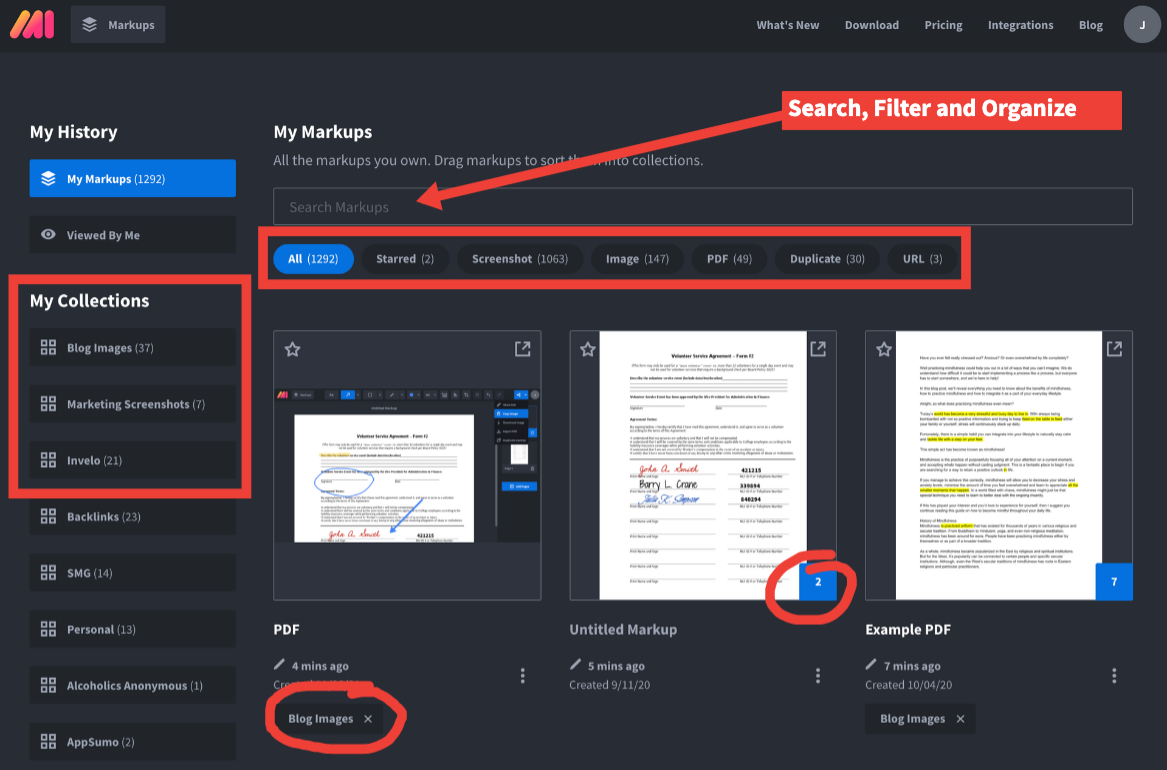 Take Screenshots on Your Computer - Get our free desktop app for Mac, Windows and Linux and take screenshots of anything you see on your computer. Those are automatically saved to your markup history and you can edit and add annotations at any time.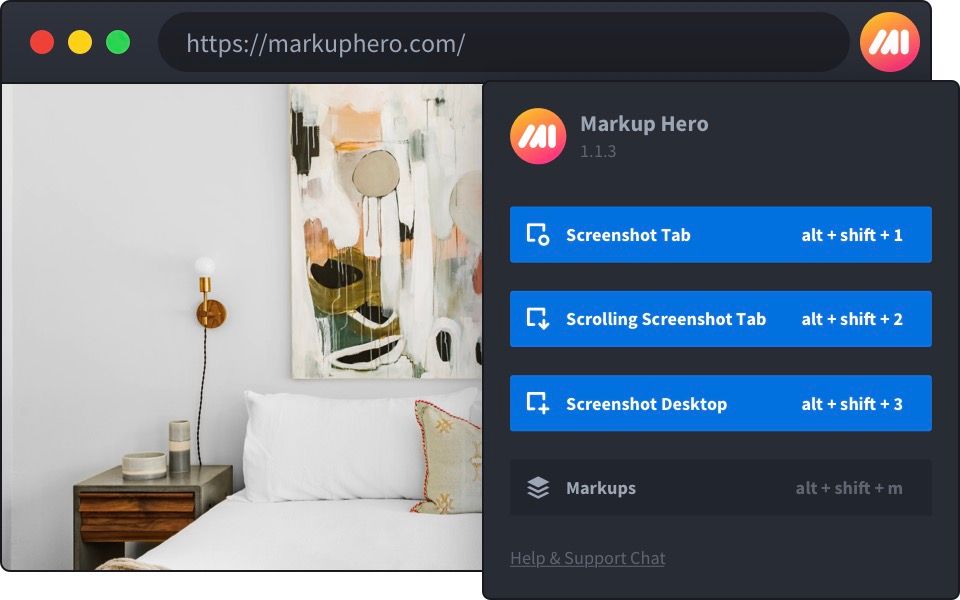 Edit Your Markups Forever - This is a big one. With most screenshot and annotation tools once you close it, you're done. Not with Markup Hero. Everything is saved so you can always go back and make edits, add more markup, delete things or even duplicate to make different annotations.
Add Annotations to Google Docs - Use Google Docs? Well you can install our Google Doc App so you can annotation files directly from Google Drive.

Ok, So What Next
Well, obviously go to markuphero.com and get started for free. You don't need an account or credit card to get started. Play around. Take some screenshots. Upload some PDF's and add a signature. Export you web pages to PDF's or just copy and paste images to start annotating. It's all at your fingertips and it's fast fast fast. Try it.