Project management is a career that has been around for decades. And even though it can have a reputation of being boring and tedious, the truth is that project managers are some of the most important people in the world earning a lucrative salary.
They are the coordinators and decision-makers who help make sure that every project finishes on time and within budget. Some project managers are even well-known celebrities in their own right.
TRUTH: Project managers are the unsung "Rock Stars" of any business.
So how do you become a project manager? What are some of the most important skills to have? And what are the different types of project management certifications?
We'll get into it all in this post, so keep on reading!
Let's talk about project management certification
Project management has become one of the most sought-after skills for higher income, and besides the income potential, it's also an important industry that drastically changes the way a business is run and how companies achieve their goals.
There are many skills involved in managing a project, especially when you add in the need for quality and efficiency. This is where the project management certification comes in, as most large companies (think fortune 500) require that you have the PMP certification. And having the certification can also boost your potential salary by 25%!
During the hiring process, the certification will help to prove that you have the ability and know-how to manage large projects properly. While the PMP certification gets you in the door, your actual skills and experience fuel you up the career path for years to come.
We elaborate more about the certification process in the FAQ section below.
If you're reading this article then you are interested in project management. We'd be gratful (and we're quite sure you're going to love it) if you tried out our screenshot and annotation tool.

Markup Hero is a go-to resource for thousands of project managers and you will find it very useful. Try it instantly for free right now.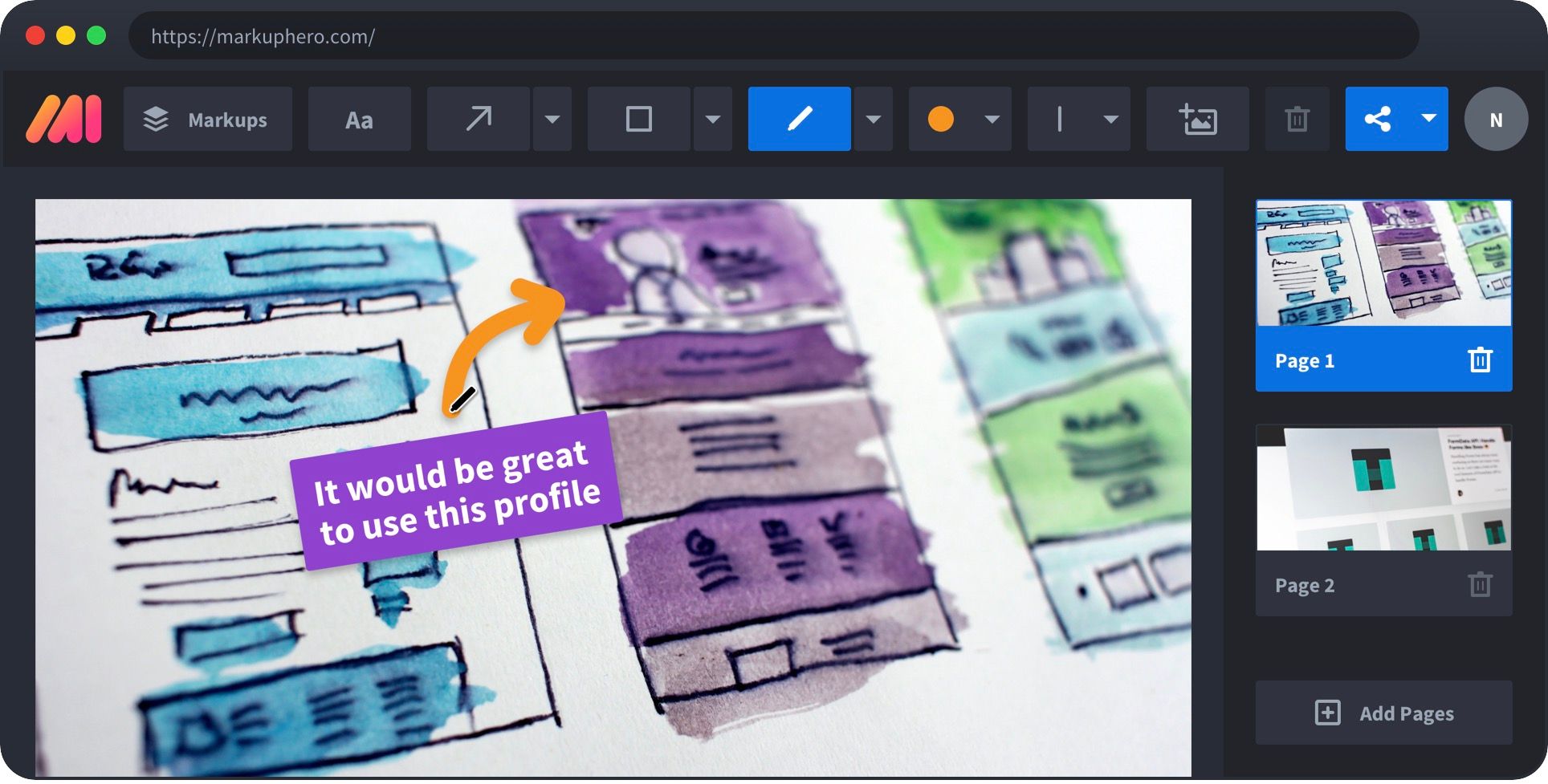 The 9 Essential Project Management Skills You Need to Know
Aside from having the certifications in your arsenal, these are the essential skills you need to know to become a project manager and excel in your profession:
Technical Project Management Skills
1. Time Management
Time is money. If you don't know this by now, you are living in a bubble, and time management is a critical part of your project manager skill set.
Time management is not about how fast you or the team works, it's about making the best use of the time to get the job done at a smooth pace, without missing any deadlines.
In most scenarios, a project is usually part of a bigger objective or goal.  Missing a deadline always has consequences down the pipeline, delaying other projects in the process.
You want to get things done as quickly as possible while still keeping high quality. If you want to be a top-tier project manager, you must learn to be an expert in time management.
2. Tracking
Closely tied in with time management, what doesn't get measured doesn't get managed. That's why tracking adds the crucial feedback loop on how a project is progressing, and if course correction needs to be made to keep the set deadlines.
Project tracking tools include keeping the project schedule up-to-date, keeping the budget under control, and communicating between involved team members. Without tracking, the project can easily spiral out of control, both with tasks, cost, and scope.
3. Risk Management
Without time management and tracking, risk management becomes a nightmare. There are of course multiple parts to risk management, like risk assessment before the project even starts, but there will be problems that need solving regardless.
Risk Management is the process of analyzing potential issues that could negatively affect a project, and then developing strategies for preventing or mitigating those risks. And without time management and tracking, risk management becomes a nightmare.
In order to be effective, risk management must be planned for and integrated into the scope of a project from the start and managed throughout the course of the project.
Because let's be real, there will inevitably be problems, and the sooner you can detect these through proper tracking (the feedback loop), and time management (having enough time to pivot and shuffle resources around) will be an essential skill to project success.
4. Cost Management
Lastly, project managers need to know how to manage costs, as every project is operating under some kind of budget. Exceeding your budget causes problems, which in turn causes delays unless your risk management skill is on point.
Many project managers do not know how to properly manage costs or even how to identify costs in the first place, and nailing this skill (spotting direct costs and indirect costs) will aid you in becoming a top-tier project manager.
And as you can see, all of the first 4 technical project management skills on our list are closely tied into one another. Lack of skill in any of these areas affects the other, and that is why these are the essential skills to master.
Social Project Management Skills
5. Communication
Aside from the technical skills that you need in order to run projects, a team consists of human beings, and no doubt it is a challenge to manage the resources on your hands.
Project management is all about communication, and part of what keeps you hitting the deadlines in your time management plan.
It's a tough job to manage a team of people, but if you can't communicate in a way that is clear, concise, and easy to understand, your team will suffer.
As a project manager, you need to be able to communicate with your team members, your stakeholders, and your management in a way they understand.
This includes writing emails, making status reports, giving presentations, or just talking to them in person.
Communication is essential to being a successful project manager, and it's also the hardest to master, and as with any skill, the more you do it the better you become.

6. Leadership
Leading a team of people requires more than just managing the tasks at hand. While it's important to make sure a project is delivered on time and on budget, it's also vital that the project team is motivated and engaged in the process.
In many cases, project managers are held responsible for the success or failure of a project, even though much of their success depends on their ability to lead their team.
The simplest way to lead is to show people that you know what you're doing and give them a path to follow. This can be done by being the most responsive project manager and one who asks for feedback.
It can also be done by getting people to buy into your vision and mission by sharing your own story. Leadership isn't about being a boss. It's about being a trusted guide who helps others to get things done.
As a leader, you need to be able to motivate, inspire, and empower others to do great things. Good project managers are great leaders and are an essential skill to succeed in project management.
7. Empathy
Empathy is a key ability that every project manager needs to develop. You need to be able to imagine and feel what your team is going through, understand their pain points and their feelings.
When you can do that, you will be able to offer them support and guidance, and your team will feel that you are there for them. Empathy is one of the vital skills that a project manager needs to learn, and is also closely tied in to being a great leader that people want to follow.
8. Collaboration
Collaboration allows you to access skills, insights, and expertise that you might not have on your team. However, collaboration is not just about working with other people; it is about how you work with those people.
Collaboration requires the ability to listen to others, understand their experiences, and work together to find solutions to problems.
It also requires a certain level of social intelligence to work in a group and to be able to assess the impact of your actions on others.
In the end, collaboration is about working together to create a better team and a better final product.
Wrap Up
Great project management is a critical part of running an organization or company. If there is one thing that we have learned in our experience, it is that project management is an ongoing learning experience. There is no finish line.
Aside from clearing the requirements for the PMP certification (which is a serious investment by itself), the best project managers are lifelong learners who are always looking for new ways to improve their skills and new tools to be more productive.
And the skills that you learn from managing large-scale projects translate very well into other practices and positions as well, so it's a valid career path well worth investing in.
Frequently Asked Questions
1. What qualifications do you need to become a project manager?
The Project Management Institute (PMI) has created specific credentials to help you become a certified project manager.
The first step is to take the CAPM exam, which is the bare minimum entry-level certification. The CAPM exam is a three-hour test that will test your knowledge of project implementation and has the least amount of requirements to get.
The next step is to work towards the real PMP certification, which not only requires knowledge but also proven experience in the field, the PMP requirements are:
A four-year degree
36 months leading projects
35 hours of project management education/training or CAPM® Certification
- OR -
A high school diploma or an associate's degree (or global equivalent)
60 months leading projects
35 hours of project management education/training or CAPM® Certification
After you apply and pass the exams, you become a certified project manager.
2. How do I start a career as a project manager?
Starting a new career is never easy. You have to understand the career path, understand key project management principles, and understand what roles are available.
The most realistic approach would be to work at a medium to a larger-scale company to gain some work experience in the selected industry while undertaking the CAPM exam on the side.
With those two in the bag, you can start applying for project management roles in the same company and get started accumulating hours of work experience that you'll need to take the PMP certification.
Another path could be to get the CAPM exam first and search for open positions at smaller scale companies like SaaS and start-ups that might value skills and experience more than the PMP certification, and work your way up from there.
3. Can anyone be a project manager?
The entry-level CAPM certification only requires 23 hours of project management education completed by the time you sit for the exam.
But to become a certified project manager you need to have at least a secondary degree like a high-school diploma, associate's degree, or the global equivalent, and tons of experience in the field.
4. How long does it take to be a project manager?
To become a highly skilled project manager with a PMP certification takes either 60 months of leading projects with a high-school diploma, or 36 months of leading projects with a 4-year degree in your arsenal.
Guest post by Chris Starkhagen, an engineer turned entrepreneur, bringing tech expertise to digital marketing. On ChrisStarkhagen.com he writes about the best tools for content creation, productivity, mindset, and raw marketing advice that works.