Entrepreneurship is difficult. So is the journey that digital entrepreneurs take to become successful. It's not an easy life, but it can be a very rewarding one.
According to ZipRecruiter, the average annual salary of a digital entrepreneur is $71,192. This number can reach over $150,000 if you execute correctly. Or if you get lucky and achieve unicorn status, you could find yourself rolling in cash.
In this article, we'll build from the basics — what is a digital entrepreneur — to advanced tips that will help you build a successful startup.
What is a digital entrepreneur?
A digital entrepreneur is an entrepreneur who uses digital technologies to create value for their customers and clients. This can be done in a number of ways, such as developing new digital products or services, creating new platforms or websites, or using digital marketing techniques  to reach new customers.
Unlike traditional businesses, which often rely on brick-and-mortar locations and face-to-face interactions, digital entrepreneurs can operate from anywhere in the world and reach a global audience through the click of a button.
The key thing to remember about digital entrepreneurs is that they are always looking for new and innovative ways to reach their target market. They are not afraid of change, but instead are always looking for new ways to improve their businesses.
If this looks like you, read ahead to discover the benefits of digital entrepreneurship and how to get started on this journey.
What are the benefits of being a digital entrepreneur?
In addition to being profitable and exciting, being a digital entrepreneur typically has these benefits:
Be your own boss: One of the best things about digital entrepreneurship is that you can be your own boss. You're not tied down to a 9-to-5 job, and you can work from anywhere in the world.
Make a lot of money: If you're successful, digital entrepreneurship can be a very lucrative career. If you are able to solve a widespread problem, it will allow you to generate large amounts of income.
Flexible lifestyle: Digital entrepreneurship also gives you the opportunity to have a more flexible lifestyle, as you are able to work from home, from abroad, or in an office space.
Impact the world: As a digital entrepreneur, you can make a profound difference in the world. If you create a product or service that helps people, you can have a real impact on their lives. For example, Marham is a Pakistani startup that lets people consult a doctor online, something that is vital for a society where 70% of patients can't access a doctor.
Have fun!: Finally, digital entrepreneurship can also be extremely enjoyable. This is especially true if you're passionate about your work. Seeing your business grow can be very satisfying.
How to get started with a digital startup?
There are five key steps of launching a digital startup: identifying your business model and niche, analyzing the market, creating a financial plan, launching a prototype, and marketing your product.
PRO TIP: Digital entrepreneurs rely on essential tools like Markup Hero to manage the many daily tasks and keep productivity alive.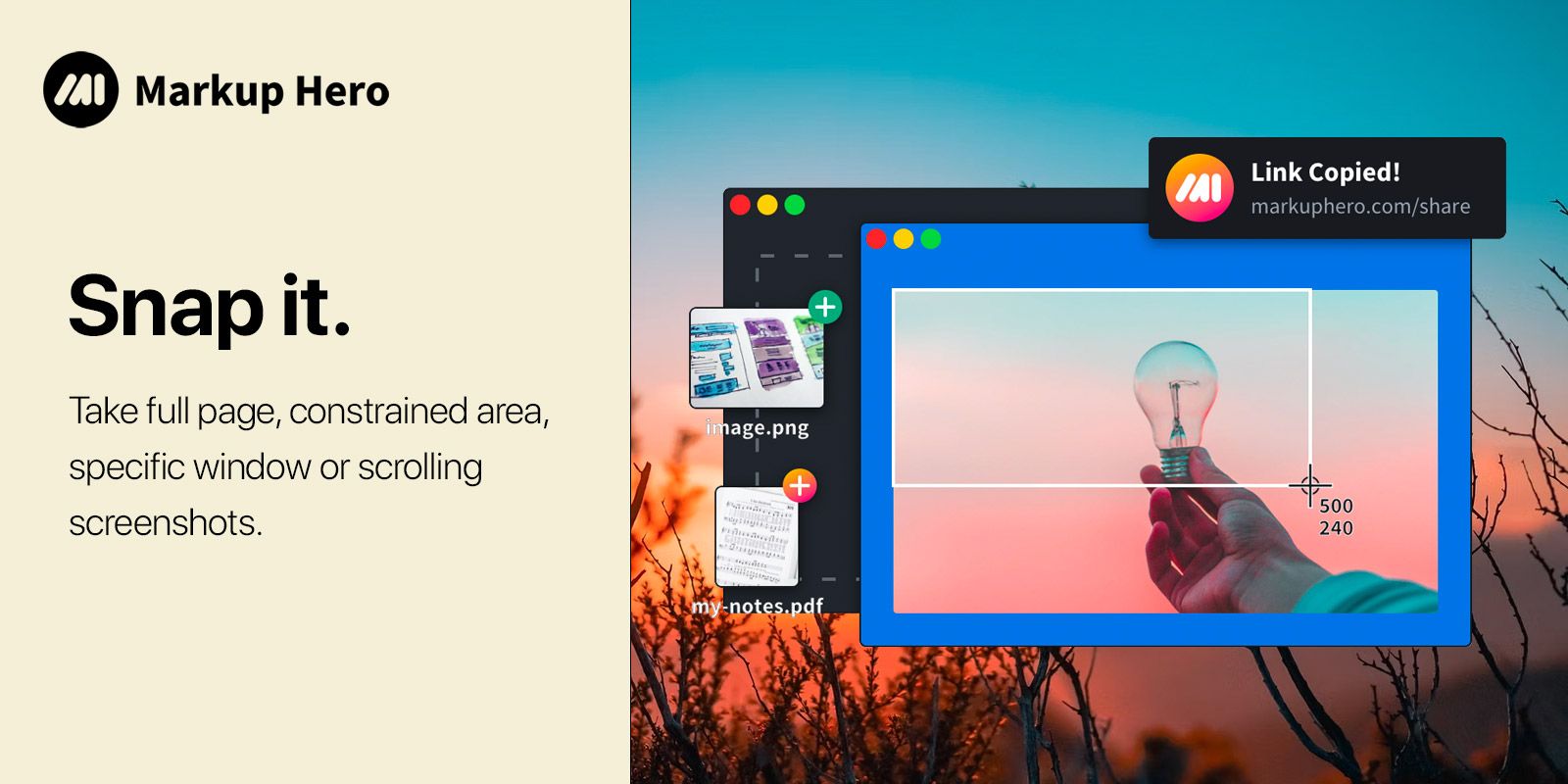 #1 - Identify your business model and niche
A digital startup can be based on a variety of business models. For example, some digital entrepreneurs create new platforms to solve a problem, while others partner with existing businesses to promote them.
Some common business models that you can think about include:
Content production and marketing: You can create and market digital products, such as e-books, apps, or online courses.
E-commerce: This refers to selling physical products or services online. You can create an online store, or sell products through a third-party platform like Amazon or eBay. Or, you can create an eCommerce B2B portal to sell goods or services between businesses. To create an online store, make sure to use digital storefront programs, as they are more convenient and allow you to scale your eCommerce business faster.
Affiliate marketing: Affiliate marketers promote other people's products and services in exchange for a commission on sales.
Influencership: You can build a personal brand and use your social media platforms to promote products or services.
Along with choosing a business model, you'll also have to narrow down on the niche. A niche is a specific area or group of people that you'll be targeting with your products or services.
For example, if you're an e-commerce business, your niche could be women's fashion, or if you're an influencer, your niche could be travel.
Choosing a business model and a niche can be difficult, so here are some tips to make things easier for you:
Do some research: Use Google to research different business models and niches. Look at what other businesses are doing, and see if there's a gap in the market that you could fill. Keyword research is a good way to determine whether your idea has market demand, and you can use Google Trends to ensure it's not seasonal.
Consider your skills and interests: What are you good at? What do you enjoy doing? Try to match your skills and interests with a business model or niche. For example, if you've successfully opened a restaurant in the past, you could use some of those skills to open an online food delivery service.
Talk to people: Ask your friends and family what they think about your business idea. See if they think it's a good fit for you, and get their feedback on what you should improve.
#2 - Analyze the market
After you've decided on a business model and niche, it's time to analyze your target market. In this step, your goal is to understand who your target customers are, what they need, and how you can reach them. This will help you determine whether there's a market for your product or service, and if so, how big it is.
To do this, you can start by creating a customer persona. A customer persona is a semi-fictional character that represents your ideal customer.
For example, if you're selling women's fashion, your customer persona could be a woman in her 20s who is into trends, but also likes to save money. Other factors you can include in your persona include:
Once you have a customer persona, you can start doing market research. This involves looking at demographic data, conducting surveys, and analyzing competitor data. This will give you a better understanding of your target market, and help you determine whether there's a demand for your product or service.
Of course, this is an oversimplification, and you'll need an expert on board to gather and analyze data meaningfully. This brings us to another key characteristic of successful entrepreneurs: they surround themselves with experts.
#3 - Create a financial plan
The next step is to create a financial plan for your business. Remember, although digital startups are considered low-investment, they still require some initial working capital. Some of the major costs you'll need to budget for include:
Website design and development: If you're not a web developer, you'll need to hire someone to create a website for you. This can cost anywhere from a few hundred to a few thousand dollars, depending on the complexity of the site. If you want to find good developers quickly, consider posting a job on Upwork, Lemon, or Fiverr. For less complex projects, you could try DIY website builders, which have all the essential tools & features to build your business page without hiring an expert developer
Domain name and hosting: In order to have a website, you'll need to buy a domain name (which is the URL of your website) and web hosting (which is where your website's files are stored).
Marketing and advertising: You'll need to promote your website and business, which can cost a few hundred to a few thousand dollars per month.
Other costs: There are also other miscellaneous costs, such as verifying email lists before executing an email marketing  strategy, printing business cards, and buying office supplies.
Creating a financial plan will help you understand how much money you need to get started, and give you a better idea of when you can expect to start generating revenue.
If you're leaving your main job for your startup, then it's also important to consider your living expenses. This is especially true if you have a family.
Ideally, you should have enough saved up so that you can live comfortably for at least a year without income from your business. This will give you time to get your business off the ground without having to worry about making ends meet.
Of course, not everyone has the luxury of being able to quit their job and live off their savings. In that case, you'll need to find a way to fund your business while still being able to cover your living expenses. This could involve things like getting a loan, using credit cards, or finding investors.
#4 - Launch your prototype product
Once you have your market research and financial plan in place, it's time to launch your prototype product. A prototype is a version of your product that is not yet fully developed, but is good enough to test with your target market.
Creating a prototype can be a quick and inexpensive process, or it can be a long and expensive process, depending on the product or service you're offering.
For example, if you're creating a new type of software, you may be able to create a prototype yourself. But if you're starting a manufacturing business, you may need to spend a lot of money on equipment and resources.
PRO TIP: Gather feedback and consensus around your prototype with comments and annotations using Markup Hero, the go-to productivity tool for over 25K entrepreneurs.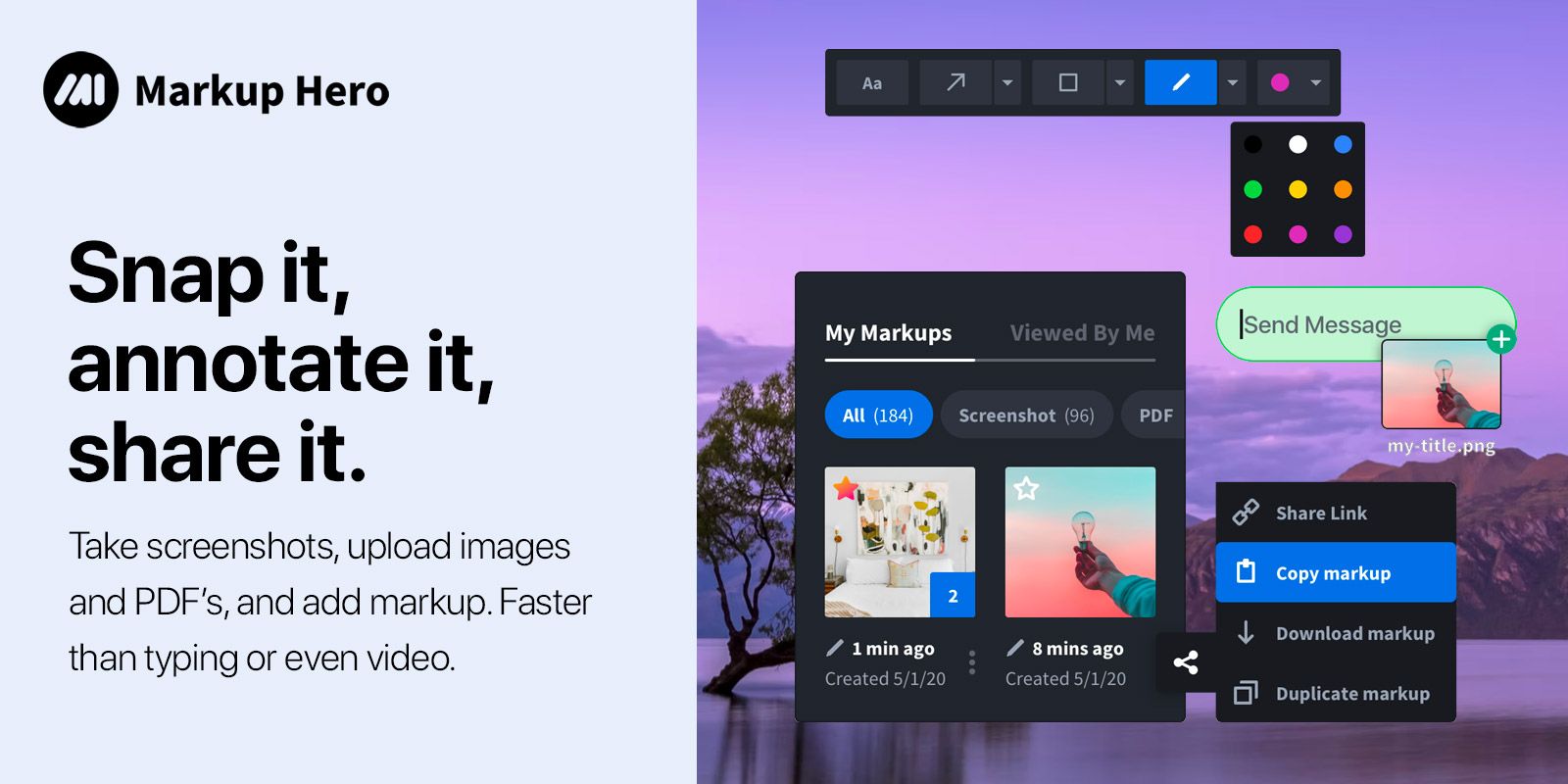 At the end of the day, it is crucial  to get your prototype in the hands of your target market as soon as possible. This allows you to get feedback and make necessary changes before launching your final product.
To get started, you can create a landing page for your product or service. This is a simple one-page website that includes information about your product or service and a way for people to sign up or buy it. Creating a landing page is a quick and easy way to get your product or service in front of potential customers. Here's a good example:
It is important to leverage social media in order to promote your product or service. This is a great way to reach a large audience with minimal effort. Make sure to create quality content that will interest your target market and choose the right platform. For example, if you're targeting businesses, LinkedIn would be a better choice than Instagram.
Once you've launched your prototype product, it's important to get feedback from your target market. This will help you improve your product or service before launching the final version. There are a few ways to get feedback, such as conducting surveys, interviews, and focus groups.
But the best way to get feedback is to actually talk to your target market. This could involve going to trade shows or events, or contacting people directly. You can also reach out to people online through social media or forums.
After you've gathered feedback, it's time to make changes to your product or service. These changes could be small, such as fixing a bug in your software, or they could be major, such as redesigning your product. Once you've made the necessary changes, you're ready to launch your final product.
#5 - Market your business
Once you've fixed your product, you may feel good to go. But that's not what will turn you into a successful digital entrepreneur. Instead, it is marketing that will make or break your business.
Many marketers forget to include offline marketing activities like branded merchandise in their overall marketing strategy, but it can be a powerful way of engaging customers and creating brand loyalty. Digital marketers can still benefit from having physical branded materials and merchandise (such as t-shirts and pin badges) - it helps to create an impactful presence in the market and can help to set them apart from their competitors.
Marketing your business is a complex topic and would take a blog post of its own. If you had one takeaway from this section, it is that you should focus on sending out mass (but personalized) emails with simple design, but also to remain open to, and never forget, the power of tried-and-true marketing strategies to make lasting impressions.

Email marketing is 40 times more effective than Facebook and Twitter, and can have an impressive return of $32 for every $1 spent.
Of course, you can't completely ignore social media when it comes to marketing your business. Here are some popular platforms to consider:
Are You Ready to Start?
Digital entrepreneurship is the process of designing, launching, and running a new online business or enterprise.
As you can see, there's a lot that goes into becoming a digital entrepreneur. If you're willing to put in the hard work, you can make it happen.
We hope this article has given you some insights into what it takes to be a digital entrepreneur. If you have any questions or would like to share your own experiences, feel free to leave a comment below.