If you are an avid user of productivity tools, you know how much they help you maximize your efficiency at work. Now, some productivity tools are better than others. And some tools can transform your workplace entirely. Enter Trello. You've probably heard about it and you might even use it already. But if you're like us, you might have overlooked a pretty great feature of Trello, and that's Trello templates.
Trello templates, like Notion templates, offer pre-built blueprints for all kinds of workflows, processes and procedures. These templates not just help you plan out your work more quickly but also present the information in an aesthetically pleasing way.
PAUSE HERE: We're so glad you're here and we hope our Trello templates article is useful. But before we get into that we'd be grateful if you would try our product Markup Hero. Productivity champs and Trello users trust Markup to communicate more clearly with screenshots and file annotations.
Screenshots, Upload Images, PDF's, URL's
Always Editable Markups
Forever History and Tags
Sharable Links, Copy to Clipboard, Download PNG & Export to PDF
Insert Images, Add Pages & Duplicate
Unlimited markups, unlimited storage, unlimited bandwidth
Markup Hero is forever free and you can try it instantly without even creating an account. We're pretty sure that if you're a business professional you'll find Markup Hero valuable. Thanks!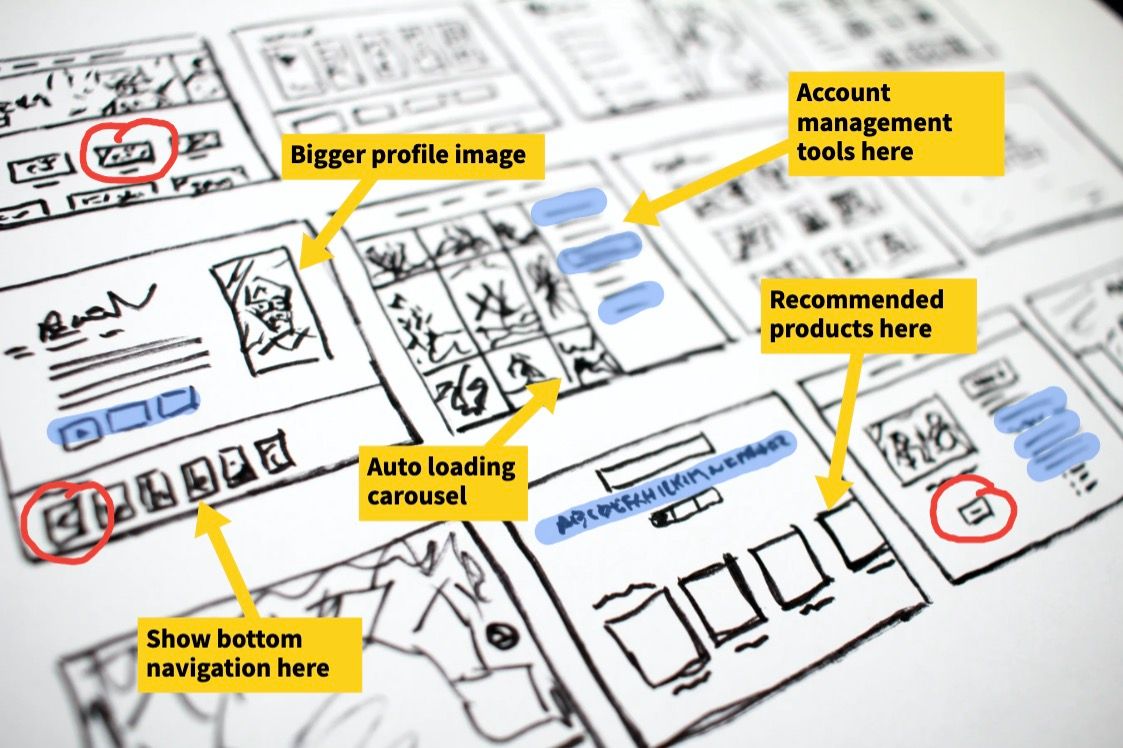 Ok, so now a quick overview of Trello then on to the best Trello templates list.
What Is Trello?
In simple terms, Trello is a collaboration software that allows you to organize your projects. If you are a fan of Kanban, this app is a godsend.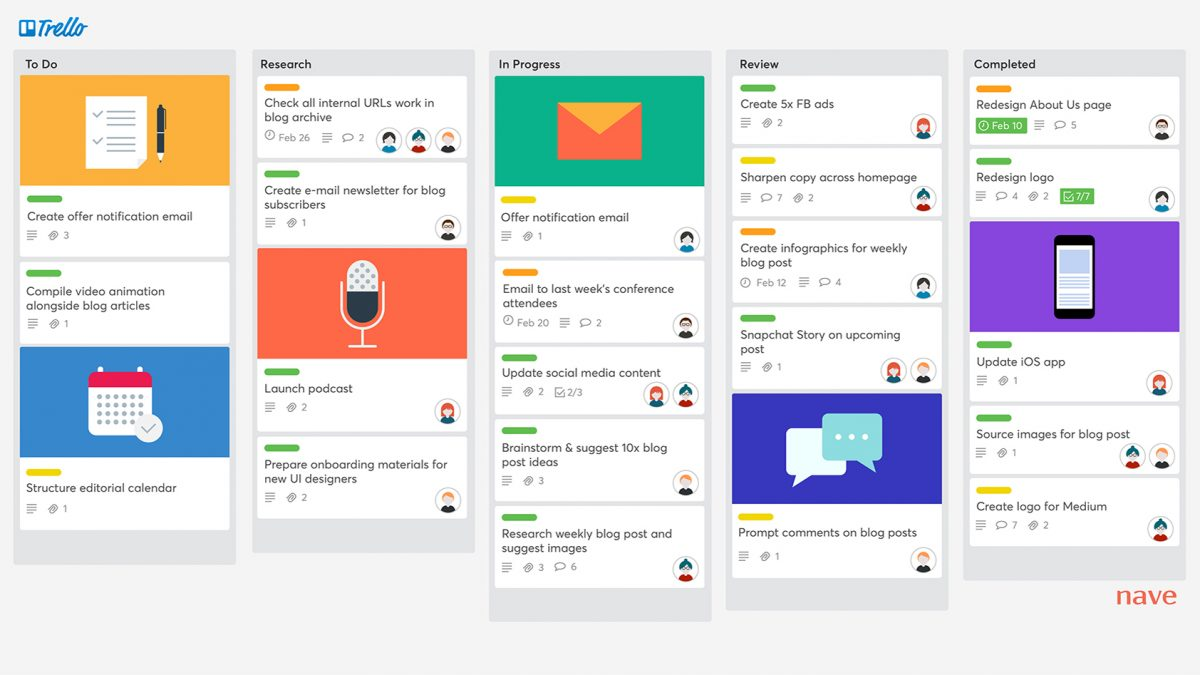 We understand that a Kanban-style list-maker isn't the most impressive software in the world. So, what makes Trello stand out?
Why We Love Trello
As per their motto, Trello helps teams move work forward. They do this using a plethora of options in boards, lists, and tasks. You can customize these tools according to your needs.
The app is made for teams who want to ensure that they can get more done in less time. You can display meetings, projects, events, and goals neatly in one dashboard. The dashboard then lets you maneuver to different templates and events in one go.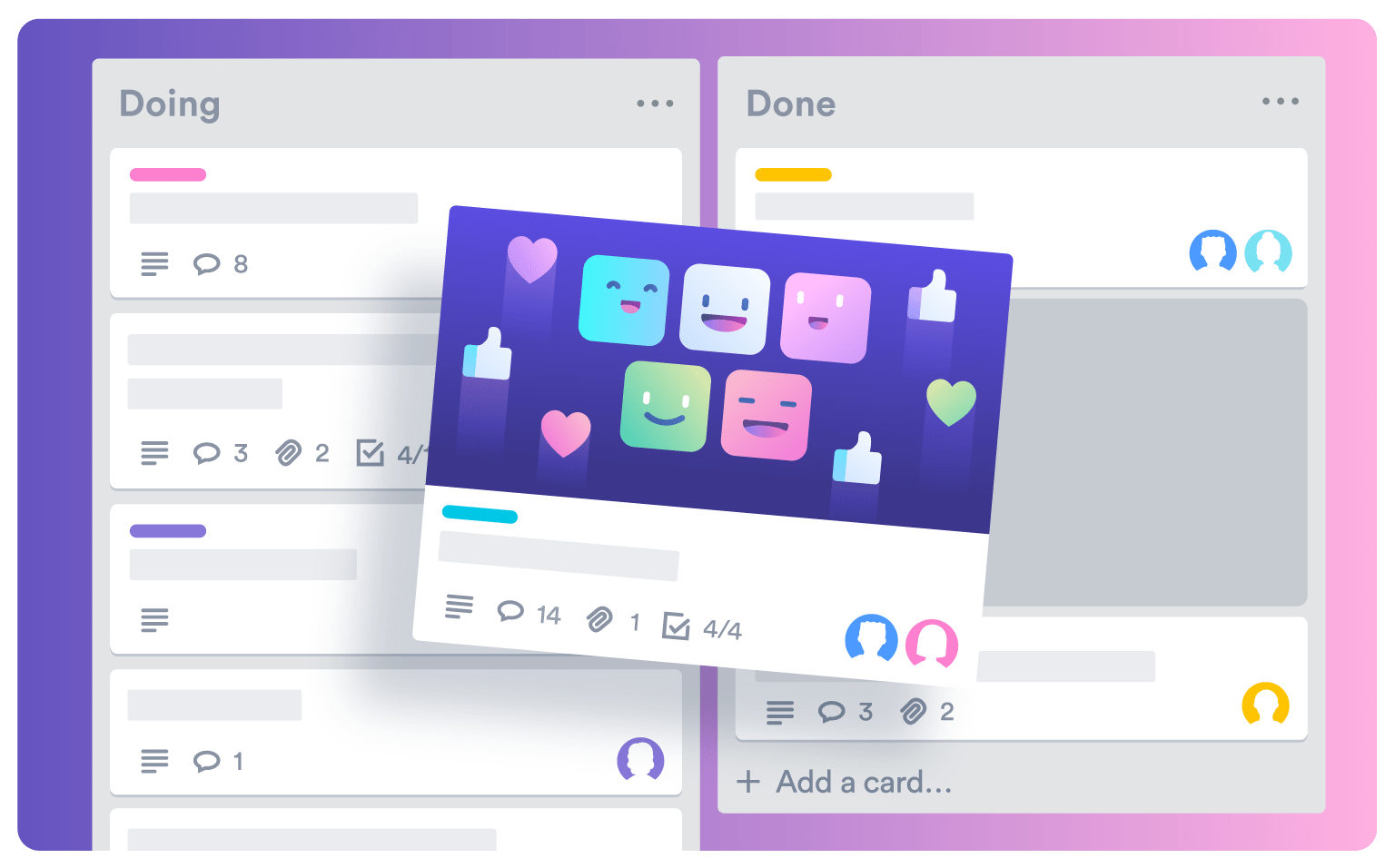 However, the coding process and manual labor for making this dashboard can be quite tedious. Luckily, Trello has got you covered with a super-smart built-in automation system called Butler.
Lastly, the quick integration with popular work tools in the market such as Google Drive and Dropbox will help you integrate all your previous information into the app in one fell swoop.
Best Trello Templates
These are the best templates that you can currently find on the Trello template store. This is a list of our personal favorites for specific categories in no particular ranking. Each template helps you achieve specific goals.
You should never compromise on the health of your teammates, and this template ensures just that. Team Health Monitor is solely dedicated to ensuring you and your team are mentally and physically fit for all the tasks they need to achieve.
If the recent pandemic has taught us anything, it's how much we should prioritize our health.
The Team Health Monitor helps you do just that. It allows you to monitor health in person or remotely, and it is super easy to use.
You can start by deciding on a list of things you would like to discuss. This list of items is called attributes, where you are the facilitator. Once done, add all your team members to the board.
Announce the attributes to the entire team. The team gets to vote on their feelings about the attributes from three options. This whole process depends on the honesty of your team.
If done correctly, you'll know some key pieces of information about your team's mental and physical well-being. After the meeting, remove all members and information and keep the template for later use.
This is a great way to tell how your team is progressing and how they feel about key issues relating to their health. It is not a metric to judge with other teams, and as the facilitator, you need to keep this information private.
Content planning is by no means an easy task. The process takes quite a lot of time and thinking. Furthermore, it is nearly impossible to do it without planning. That's where this template comes in.
Blog Content Schedule is the perfect guide for someone looking to simplify the complex process of running a blog.
It is designed as a scheduled pipeline for all your future content. In other words, it plans out your workflow to make sure you deliver your blog posts at the right time to yield the best results.
You can use it in the content planning process to weed out the less than brilliant ideas and focus on the good ones. This helps you streamline the process and put more effort into content that will generate more buzz.
Furthermore, you can assign projects to the authors you think are best equipped using this dashboard. This ensures the highest quality of content as you strategically plan your content.
Lastly, you can work out on edits and plan the publishing date here. This will tell you how much work you need to get done on a daily basis to hit the deadlines.
The template relies on cards. Once you assign content to the writers on your team with the cards, they can add a link to their finished work. The whole idea is to keep things simple.
Speaking of simple, it does not get more convenient than this template. As the name suggests, this template was designed to be lean to simplify your business plans.
We know; it sounds absurd. A business plan and lean sound more like opposites than anything else, but this template has found a way to simplify your broad and complicated business plans.
The idea is to keep the whole business plan on one page. This is so that you skip the unnecessary information and focus on what you really need to get done. This saves you a lot of time.
Any business development manager can tell you that a business plan takes an insanely long amount of time to craft. Some even take months. With the help of this template, your planning, workflow, and collaboration becomes a lot more simplified.
But that's not all. The long and detailed business plans that need so much time, effort, and energy are barely ever read. Whether it be investors to whom you are presenting your ideas or even your own team, the details just get overwhelming.
Ash Maurya, the creator of this template, saw this issue and realized the need to be concise. He discovered that a simpler and shorter business ultimately increases the effectiveness of your pitches and helps your team harmonize.
Perhaps our favorite part of this template is that it is pretty much self-explanatory. We don't have to teach you how to use it; you'll get it as you go.
Following the trend of simple templates, we have another that's so easy to use that we had a hard time believing that it even did something. But we wouldn't really include it in this list if it wasn't one of the best innovations we've found on the template store.
Design Project Template is the perfect product designing suite. You might be wondering - what is so tough about product design? You just make something pleasing to the eyes. We wish it were that simple.
You need to keep several aspects in careful consideration when designing a product, the first of which is certainly not making it look good. People often make the mistake of assuming that design is only related to aesthetics.
In reality, you also need to make sure that the product is made to achieve its intended purposes. In other words, your first priority as a product designer is always practicality.
The template recognizes that by putting project goals and success metrics in the first step. The next step, appropriately, is brand identity. You want your product to be the face of your brand. This is what will distinguish your business and its products from your competitors.

Finally, you get to the actual designing process. This is where you create the framework on which your products will be made.
We really appreciate the fact that this template doesn't just stop at design. It also helps you create the website and keep track of the reviews on your designed products. All in all, it is a complete tool for product designers.

Easy and complicated certainly don't go together. That is why this template is as simple as it gets. Emma Trentman, a university professor, saw the opportunity to plan out her schedule with Trello. And that led her to design this template.
When you use this template, you can tell that the person who made it had a solid understanding of what a teacher needs to do and what the job entails. As such, the lists and boards offer the ability to put in tasks you actually have to complete.
Weekly Planning lets you put in the tiny details that we all miss out on when creating a physical to-do list or using other complex tools. Along with that, you can keep track of the minuscule tasks.
Additionally, it helps you make time in your schedule to prepare for the next class, make question papers or grade your students.
Lastly, it makes coordination with other professors a lot easier as you can easily share your schedule and plan with them. This makes the education process simpler for you and your students.
Having a template specifically made for podcasting may seem like a dream, but Trello makes it a reality. Created by Ryan Spilken, the podcast workflow template is ideal for beginner and intermediate creators. It is an all-in-one package for podcast production and uploading.
Spilken and his team use this template to handle the popular podcast channel "Adaptavist Live" and "Team Titans". Although the template is fairly easy and to the point, users will still receive helpful descriptions for each step.
Users can also integrate various apps directly onto the board, making data transfers seamless and smooth.
This is the perfect template for event planners who still haven't got the hang of virtual meetings yet. It seems like the goal of the creator, Josip Lisec, was to ensure ease of use and simple organization for virtual event managers.
Whether you're a school teacher, the CEO of a company, or a teen planning for a fundraiser - the SpotMe template is perfect for all. The board comes with various information logged in that turn a hectic live event into a smooth and manageable one.
For example, it tells you about your streaming environment, the internet connection, lighting situation, and how well your cameras are working. Users can make swift changes based on the provided information without having to look around the issues. You can also send out reminders on all social media handles, right from the board!
Managing a group of people, regardless of how big or small, can be a daunting task. With that in mind, Trello introduces its brilliant board for remote group work. This board consists of various applications you can use to manage a consistent project without facing hiccups.
The template is an all-rounder solution to group projects, ensuring a transparent view over who is doing what and when. Users can also create handy flashcards that members can glance at when time is short. Link to different apps and documents if you want team members to delve deeper into the project.

You can integrate power-ups, such as Google Drive, Google Hangouts, Confluence Cloud, etc., for easy data transfer on the go.
We all know the hassle of not being able to track where our expenses go. Noting everything down on excel sheets can work, but it's way too complicated and time-consuming to create one. But the Budget Template by Cedrik Bell might just be the solution to all your spendthrift decisions.
The template has a simple interface that allows you to note down your expenditure point by point on the go. Log in your expenses and overdue drafts in their designated areas, and calculate at the very bottom.

Nothing more, nothing less - it's that easy! Enable Google Drive as a power-up to make data collection smoother and less time-consuming.
Having a responsive and reliable site can be a gamechanger for a company or individual. With the Site Reliability board, you can get just that and more.
The template maintains and manages different system issues that can make or break your website. It points to where the issue is and provides solutions for fixing as well. On top of that, the board lets you note down short and long-term goals your team needs to reach for incoming projects.
Managing client information and sales can be hard work for a small business owner. Whether you are a reseller or create products from scratch, use this board to handle your Etsy store content on the go.
Integrate the board with Automate.io for a hands-free operation on incoming orders. The board will receive and manage all customer orders without requiring further assistance.
On the other hand, the "Butler" feature will automatically process your approved products for queuing! Afterward, you can always link your featured items from Dropbox to ensure you're going ahead with the right products only.
The last template we are going to add is one that a lot of us need but have no idea about. Working from home is a pain in the neck. While the luxury of not having to travel to an office is great, there are a lot of downsides to this practice, the biggest of which is planning out your tasks.
This is where this amazing template can help. Not only do you have a comprehensive guide to the tasks you have to do, but you can also communicate with your peers and managers.
The task segmentation helps you understand your duties and arrange activities around your life accordingly. All in all, Work from Home Daily Planner is a brilliant template for employers and employees alike.
Final Words
So, there you have it - a list of the best Trello templates out there. There are several more templates in the Trello store that you can explore. Depending on the type of work you do, you can choose the one that best suits your needs.
PRO TIP: Markup Hero works side-by-side with Trello for explaining ideas, attaching files and communicating clearly. Give it a try for free right now.