Ontraport is one of the most flexible CRM (customer relationship management) and marketing automation available. And that's good because customer management is one of the core functions of running a business.
Your customers are your primary source of revenue. So, you must ensure that your company is putting sufficient emphasis on client management. That said, managing your customers and prospects can be daunting. There is a saying that it is hard to get customers and even harder to retain them. So, read on to learn how to do both with Ontraport.
PAUSE HERE: We're so glad you're here and we hope this article is useful. But before we get into the Ontraport review we would be really grateful if you would try our product Markup Hero. Sales and marketing professionals and Ontraport clients use Markup Hero to communicate more clearly with screenshots and file annotations.
Screenshots, Upload Images, PDF's, URL's
Always Editable Markups
Forever History and Tags
Sharable Links, Copy to Clipboard, Download PNG & Export to PDF
Insert Images, Add Pages & Duplicate
Unlimited markups, unlimited storage, unlimited bandwidth
Markup Hero is forever free and you can try it instantly without even creating an account. We're pretty sure that if you're a business professional you'll find Markup Hero valuable. Thanks!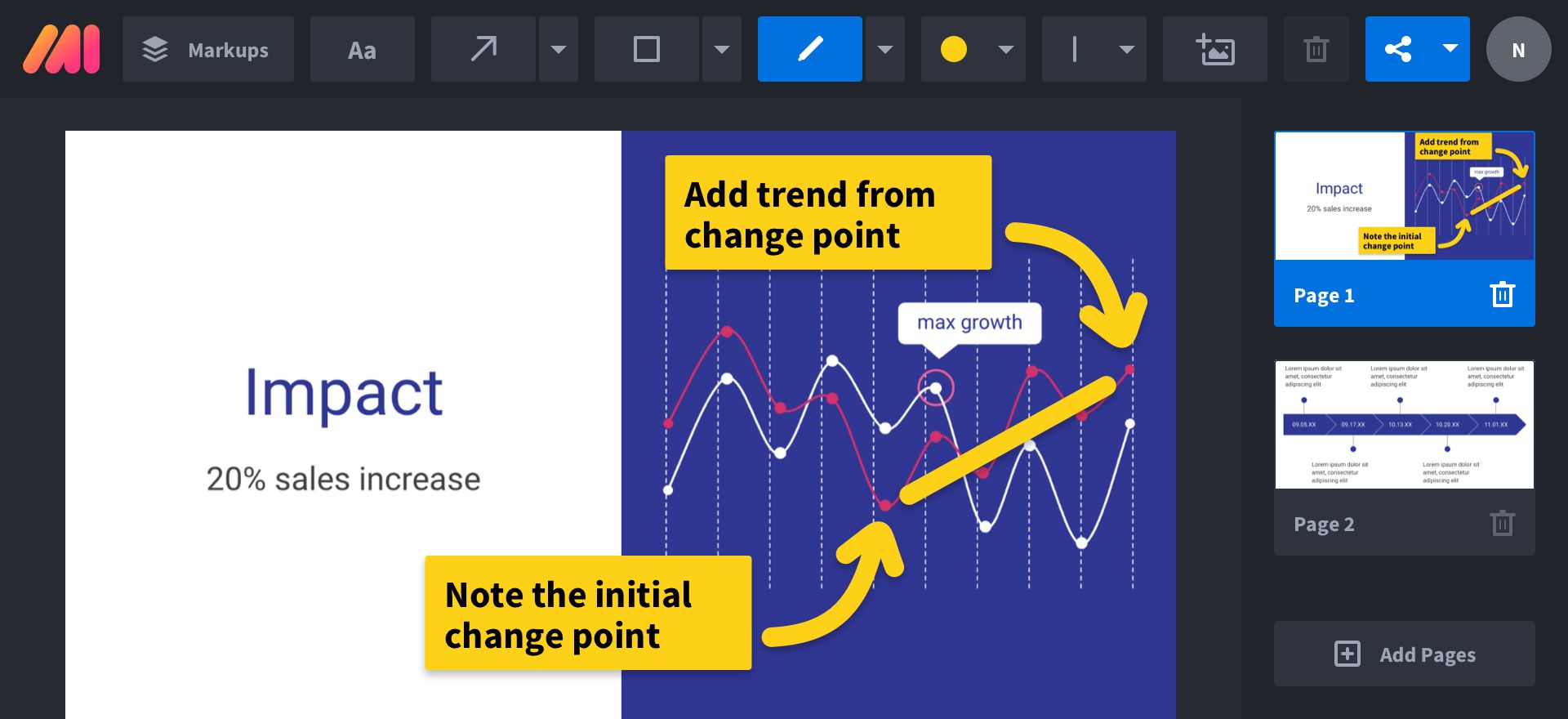 Lucky for you, various applications can make CRM more straightforward. Ontraport is one of the most popular customer management platforms available. Ontraport stands out from other similar platforms because its rich feature set implements modern technologies to give you a unique user experience.
Why is CRM Important?
There is a saying in the restaurant industry that the customer is always right. This statement speaks volumes about the importance of customers to companies.
If customers are not satisfied with a company, they will switch to alternative brands. In a hyper-competitive business world, a company cannot fall behind because of neglecting its customers. Thanks to the popularity of online review systems, customer management has become more critical than ever before.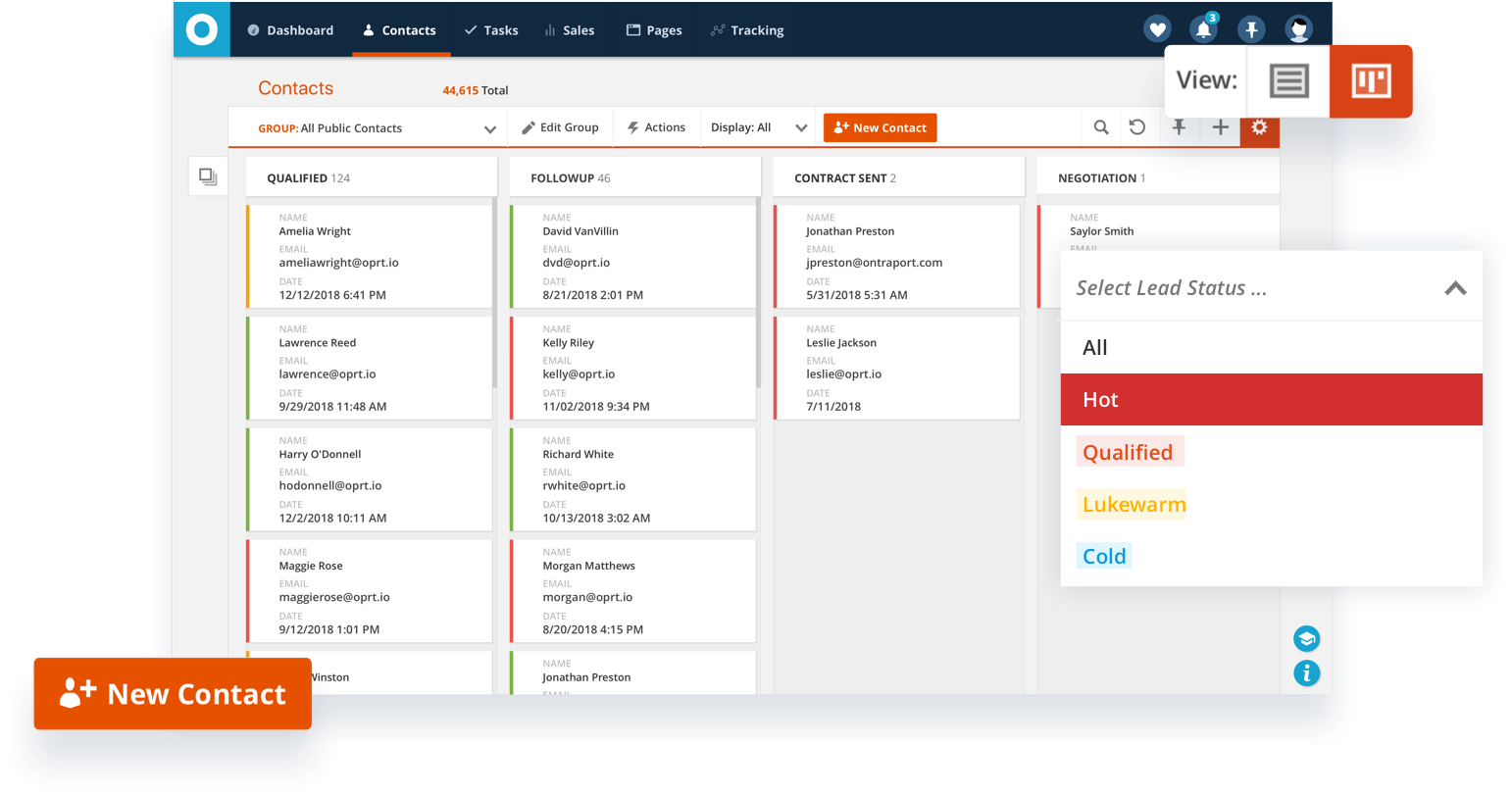 Let us take a look at some of the things CRM can do for your organization.
Learn about your customers
CRM enables organizations to understand more about their consumers, such as who they are and why they buy your products, as well as patterns in their purchasing histories. As a result, organizations can better anticipate and meet the demands of their customers.
Improve organizational efficiency
CRM helps firms improve efficiency by organizing and automating sales operations, marketing campaigns, business analytics, and customer data. This improvement enables organizations to manage these operations with data that is easier to comprehend.
Optimize customer interaction
CRM software enables companies to improve client interactions. CRM enhances customer satisfaction by simplifying and streamlining many of the complicated customer interaction activities.
What is Ontraport?
Ontraport is an all-in-one business automation platform for businesses that includes a full CRM setup for marketing automation, real-time reporting, and more.
Ontraport implements the newest technologies like machine-learning to automate various parts of a business. It particularly excels in managing your clients and business optimization.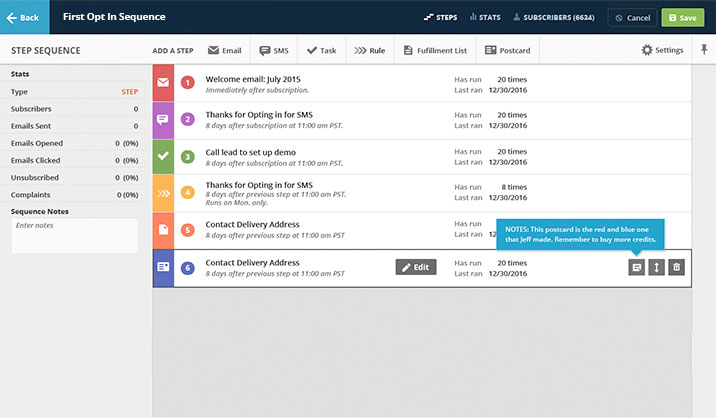 But how exactly does Ontraport do all this? Let us take a look at some of Ontraport's features.
Features: Ontraport
Today we will highlight five of Ontraport's best customer management features. Let's get started.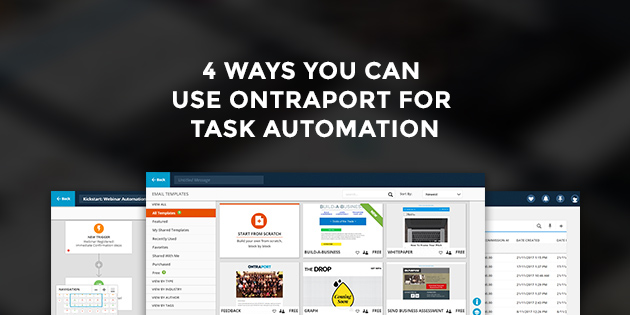 1. Custom Objects
Custom objects are CRM records linked to various entries and used to handle complicated data relationships.
Most business solutions can track customer activities and link them to the business. But when the data starts to become complex, these platforms find it challenging to come to conclusions.
Custom Objects is a feature that aims to solve this issue. It creates tailored databases for each type of customer. As a result, you can accurately determine the relationship needs for each customer.
Once you have determined the relationship needs, you can automate various tasks for the customer groups. This feature keeps your activities organized and lets you make effective decisions.
2. Visual Analytics
Each department in an organization keeps records of different customer activities. The marketing department will have data regarding campaign reactions, while the sales department will have customer purchase habits.
A problem most companies face is making sense of unorganized data. It can be tough to manage all this data from various departments. Moreover, the process involves multiple steps, from data migration to analysis.
Ontraport can collect all the data and visualize it to make sense out of it. Textual data is challenging to comprehend. So a visual representation of the compiled data will allow you to understand your customers better.
With a better understanding of your customer's behaviors, you will make better decisions and maintain better relationships with them. This information allows you to step up your email marketing and improve customer relationships.
3. Membership Automation
Most websites use a membership system nowadays. It is a convenient method of collecting user data and tracking customer behavior.
Ontraport gives users a straightforward and effective membership system. You can use it to make personalized content for your customers to improve the user experience. The process is extremely streamlined and efficient.
The biggest advantage of Ontraport to maintain your membership system is that it handles the entire task without requiring any third-party framework. Normally companies have to rely on one application to collect data and another one for analysis. Using Ontraport saves you a lot of money and time by bringing the entire process under a single umbrella.
4. Automated Emails
Email marketing is one of the best ways to engage with your customers. So most companies have a newsletter or similar email marketing campaigns to maintain customer relationships.
Email marketing automation is one of the newer trends in marketing. It has become an industry staple. Most companies rely on some sort of email automation to ease the load on their marketing department.
It is not surprising that companies don't want to take the hassle of manually running an email marketing campaign. After all, the entire process includes research, data collecting, data analysis, market segmentation, content creation, and many more tasks. Platforms like Ontraport can automate most of these steps, which will save you a lot of time.
As we have previously discussed, Ontraport is great at collecting data on customer behavior. As a result, it provides you with all the tools necessary to curate personalized content. To make things better, it can also automate your email campaigns.

You can use the automated email feature to make replies, newsletters, and promotional emails for each of your customers. You can also use templates to save time and keep your messaging consistent. Overall, the automated emails along with personalized content allow you to retain more customers.
5. Facebook Custom Audience Integration
One of Ontraport's most useful features is its Facebook Custom Audience Integration. While it is very useful, not many people seem to know about it. With this effective feature you have the opportunity to get ahead of your competition by implementing it into your workflow.
The Facebook Custom Audience Integration is a CRM feature to add and remove Facebook contacts using an automated campaign. As a result, you avoid the error prone and timely process of manually organizing your contacts.
This feature keeps your Facebook contact list clean and organized. As a result, it makes your entire CRM process more efficient.
The feature can seem very simple, but you can only appreciate it once you have started using it. Optimizing your Facebook audience is a vital task, especially for businesses that focus on Facebook marketing. Ontraport's Facebook Custom Audience Integration can make life a lot easier for such businesses.
Final Thoughts
Ontraport is a holistic, all-in-one solution for businesses. It excels at CRM features that many similar platforms struggle to offer.
Ontrapost incorporates various modern technologies like automation to provide a superior experience compared to its competitors. It also has an edge when it comes to ease of use and user experience.
If you are in the market for a CRM-focused business solution that can help you take your business to the next level, Ontrapost might be the platform for you. Most companies have already started using modern features like machine learning and AI in their businesses, which means you cannot afford to fall behind. Jump on board and take the next step in leveling up your business!
PRO TIP: Markup Hero works side-by-side with Ontraport for explaining ideas, attaching files and communicating clearly. Give it a try for free right now.