Typing on a PDF should be a seamless and straightforward process, as simple as opening a Google Doc and effortlessly adding text.
However, in reality, it often proves to be more complex than anticipated. Fortunately, I have great news for you.
Markup Hero offers the fastest and most efficient solution for typing on a PDF, and the best part is, it won't cost you a dime. Allow me to walk you through how this remarkable tool works:
Step #1 - Go to https://markuphero.com/new
Step #2 - Upload or drag your PDF into the "new markup" area.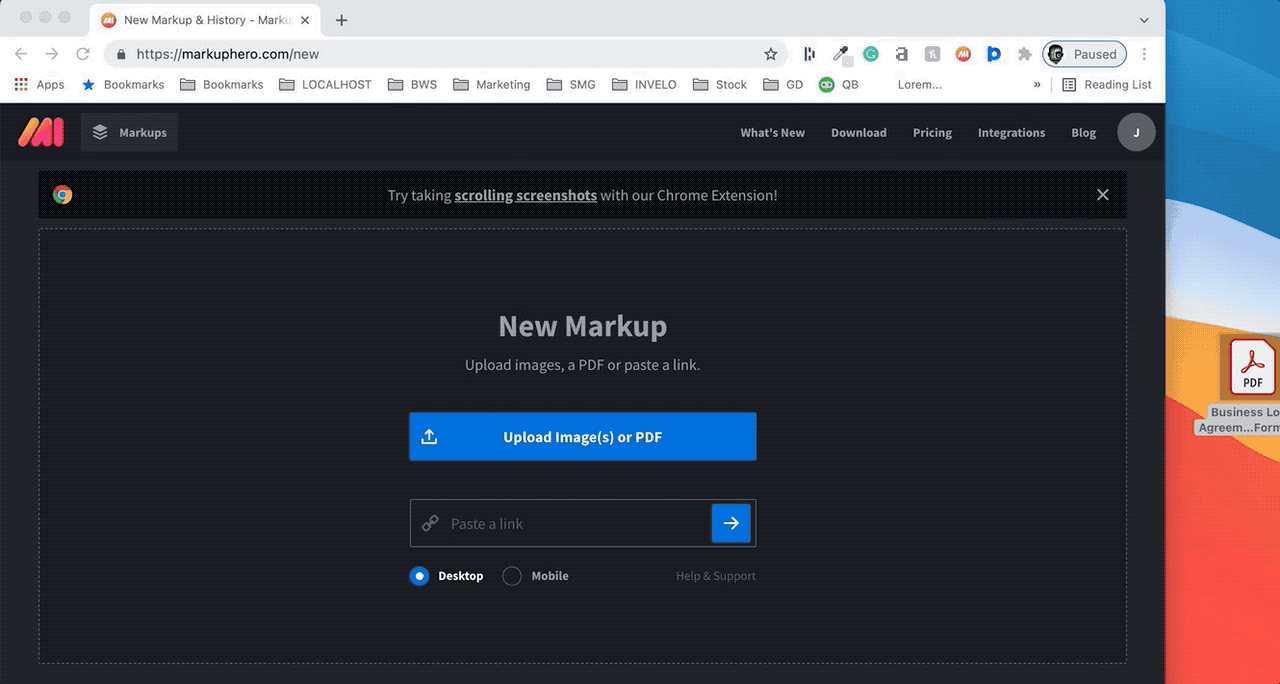 Step #3 - Wait a few seconds for your file to load and you'r ready to type on the PDF.
Step #4 - Use the type tool to effortlessly add text to your PDF. You can easily customize the color and font size with a click.
PRO TIP: Most PDF editors take forever to load your file and often freeze up when the PDF is over 20 pages. Not Markup Hero, try a 100+ page PDF and see the magic in seconds.
Step #5 - Enhance your PDF further by adding other annotations and image markups. Markup Hero provides a suite of editing tools for you to modify your file.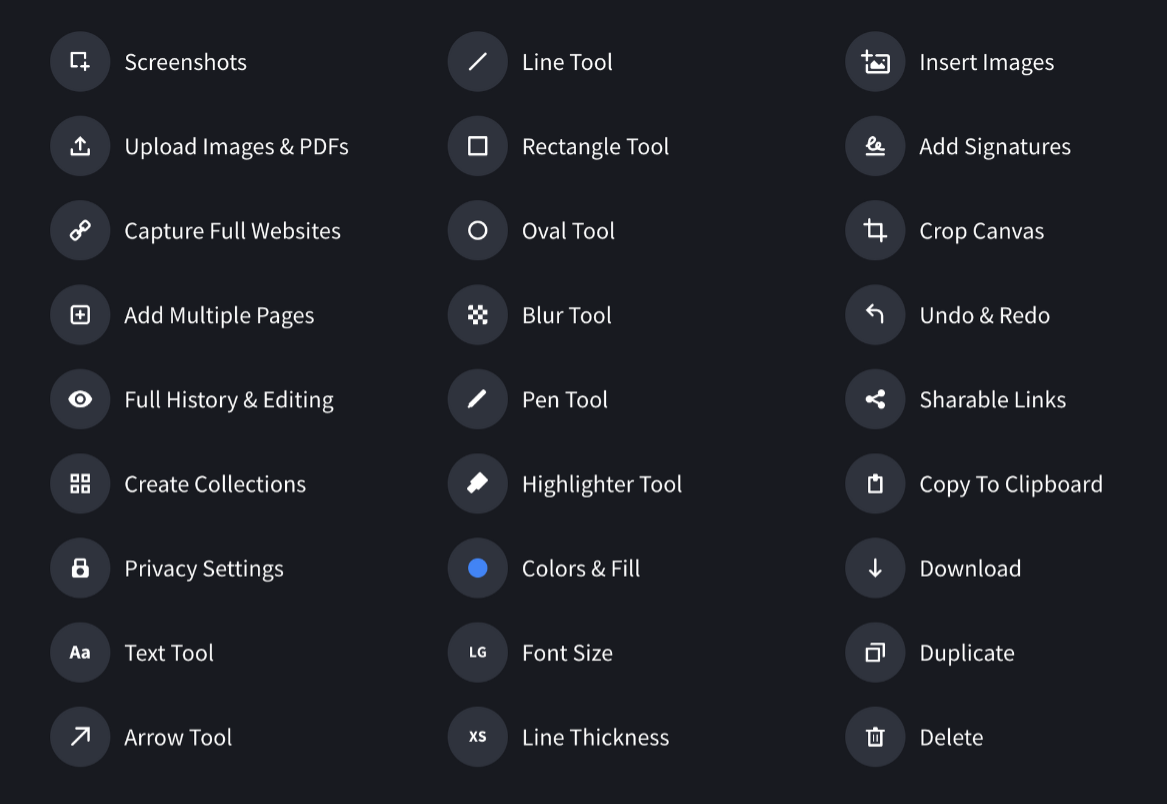 Step #6 - Save your PDF either as a PNG image or back to the original PDF format by clicking the share menu on the top right and selecting download image or export to PDF.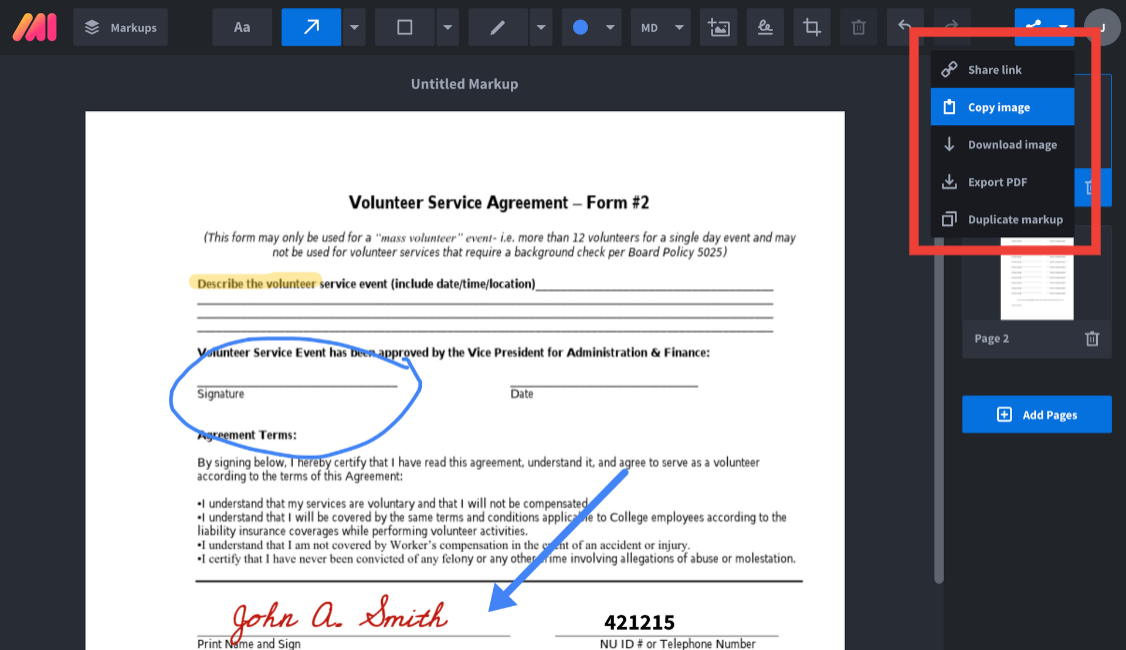 Step #7 - Markup Hero offers even more ways to share your PDF with type on it. You can create a share link or even copy each page to your clipboard and paste it into anywhere like SMS, Facebook, Email, Slack or a million other tools you use daily.
PRO TIP: Share links offer a convenient way to share your PDF, including all pages, with just one link. The best part is that the link always displays the most up-to-date version of your PDF, even if you make edits or changes to it. This means that anyone who views your markup using the link will see the latest version of your file.
Step #8 - Once you're done typing on your PDF and you've saved the file or copied the link, just close your browser. If you go back to markuphero.com your files and annotations are automatically saved for you.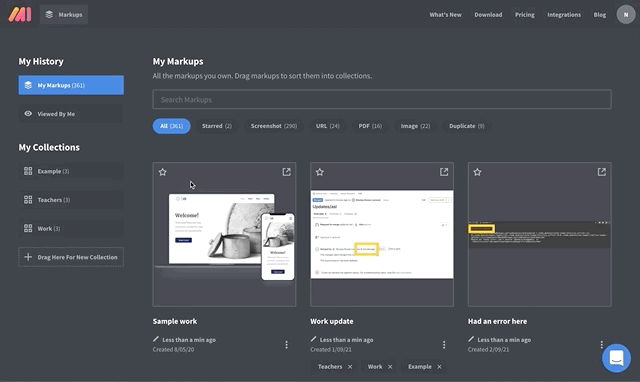 Just check the "My Markups" section to see everything you've worked on. If you haven't created an account, your access will be limited to your last 10 markups. However, you can access all of them by creating a free account.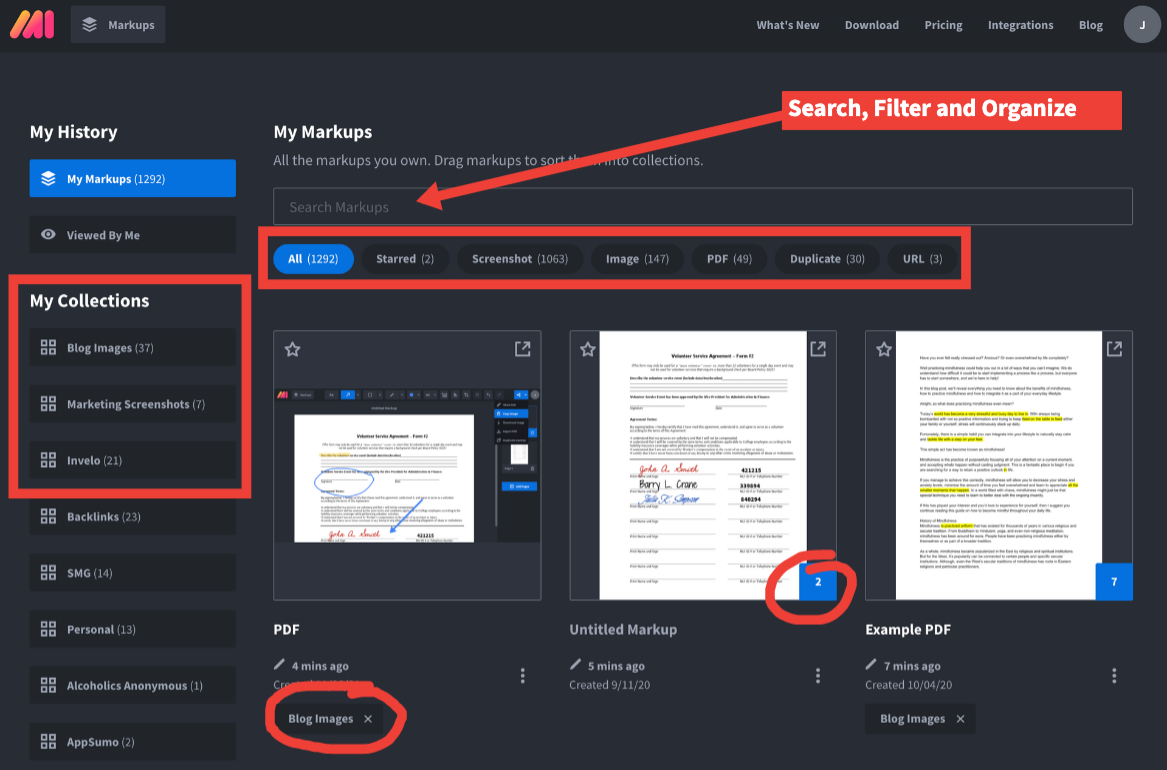 Take advantage of even more features by installing Markup Hero's Chrome Extension and desktop app. These free tools allow you to take screenshots and instantly add markups and annotations. The Chrome Extension even allows scrolling screenshots, making it incredibly useful and fast to convert any website into a PDF in seconds. The desktop app is perfect for capturing fixed area screenshots on Mac, Windows, or Linux.
Step #9 - Maximize your Markup Hero experience by installing our Chrome Extension and desktop app. These valuable tools allow you to capture screenshots effortlessly and add annotations and markups to them in an instant, all without ever leaving your browser!
Use the Chrome Extension to take scrolling screenshots. This tool is super useful for turning particularly long webpages into a PDF in seconds.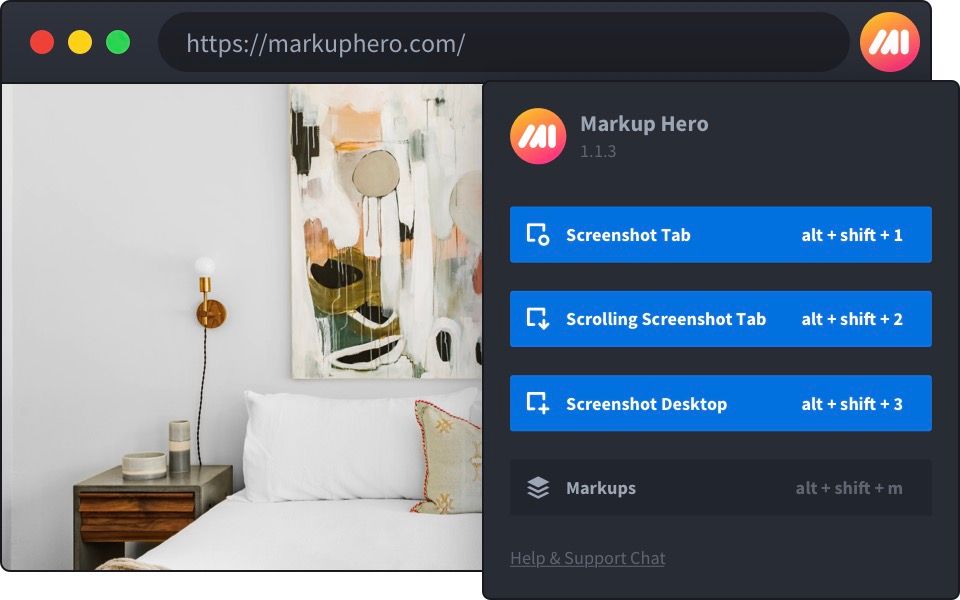 The desktop app is great for taking fixed area screenshots of anything showing on your computer Mac, Windows or Linux.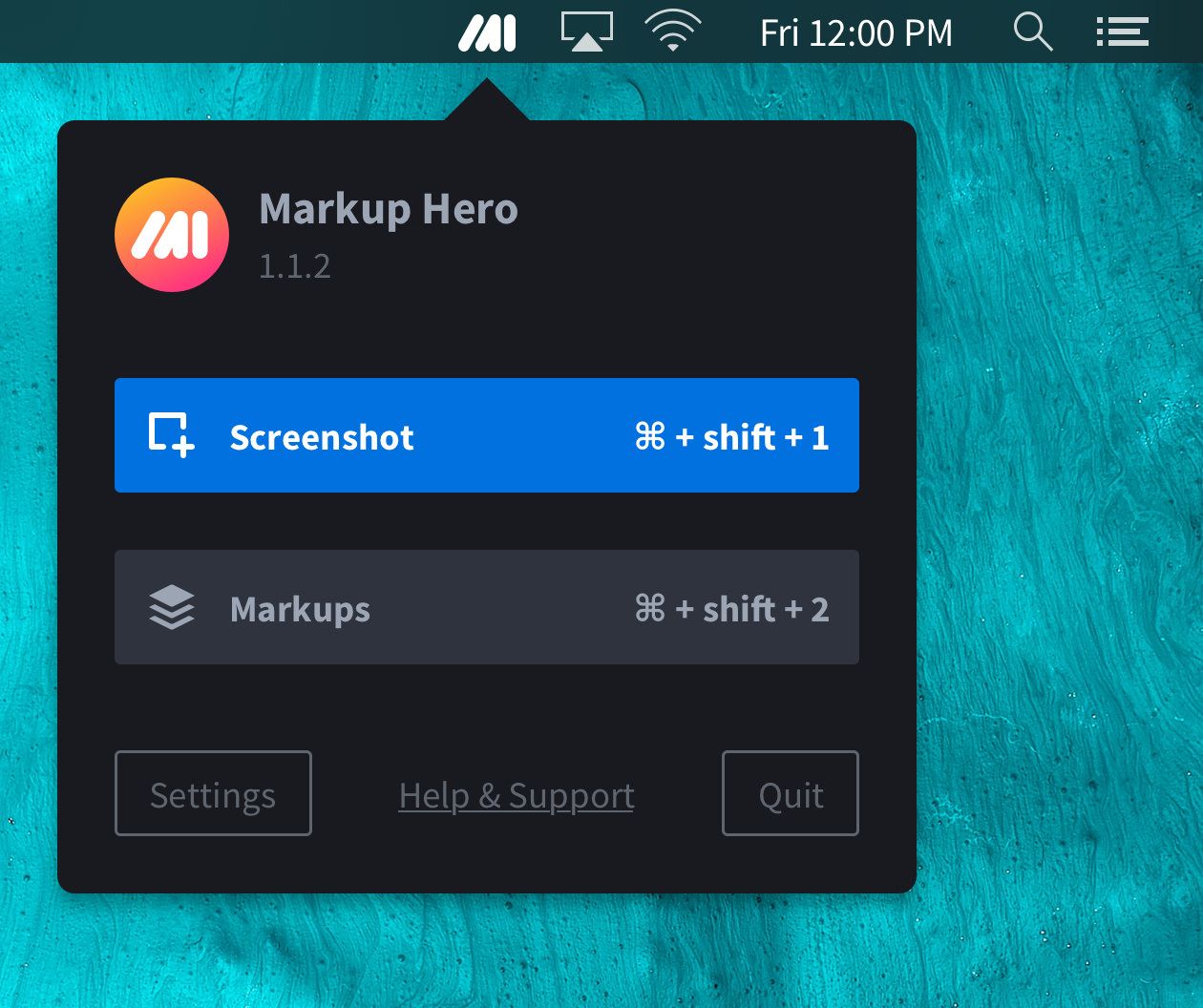 PRO TIP: No account creation or credit card information is required to use Markup Hero. Feel free to instantly test it out and explore its features by clicking here. You can create a free account or upgrade later, if needed.
The Bottom Line
Adding text annotations (such as comments, the date, or even a signature) to a PDF doesn't need to be a headache. Markup Hero makes this a piece of cake and you can try it in literally in 60 seconds or less.
And Markup Hero can increase your productivity by 10x when combined with other popular tools such as Asana, Slack, or Notion. Users who rely on Markup Hero to type on a PDF also use the tool every day for hundreds of other tasks. Try it free and see for yourself!