Let's face it; we're now in a remote-first world. If the pandemic taught our society one thing, it's that most are perfectly capable of operating online—despite our industry, our tech-savviness, or our goals. Learning is no stranger to this pandemic-induced lesson, with an expectation of the eLearning market hitting $50 billion by 2026!
New tech has emerged in droves to cater to the newly-converted remote-first learners among us, and rightly so, with 80% of schools purchasing new tech and 98% of Universities moving courses online since 2020. There has been and will continue to be a lot of change in remote learning.
So, what does life look like beyond the classroom?
In this article, we'll look at some of the latest trends and tech that are shaping the future of our future-makers. Take your seats; class is about to start.
4 Tech tools shaping the future of learning
Markup hero: for easy screenshots & annotations
The end of an online class can often result in a handful of screenshots on a desktop that learners think will be totally useful when grabbing them. However, when class is over and a learner has the chance to review their digital notes, their memory fails them, and they get grouped up and shifted to the trash.
Markup here solves this problem and many more when it comes to static and scrolling screenshots, annotating & editing those screenshots and sharing or collaborating with others. With Markup Hero, you can collect links and visuals in easy-to-identify clipboards, share them with classmates or colleagues, and even build teams within the app.
"I love the non-destructive annotation; each text box, arrow, or scribble is fully editable and removable. It's so handy to fine-tune instructions."—John C. Technical director.
G2 Rating: 4.5 Stars
Pricing: Free - $4 p/m.

Happy Scribe: for simply adding subtitles to videos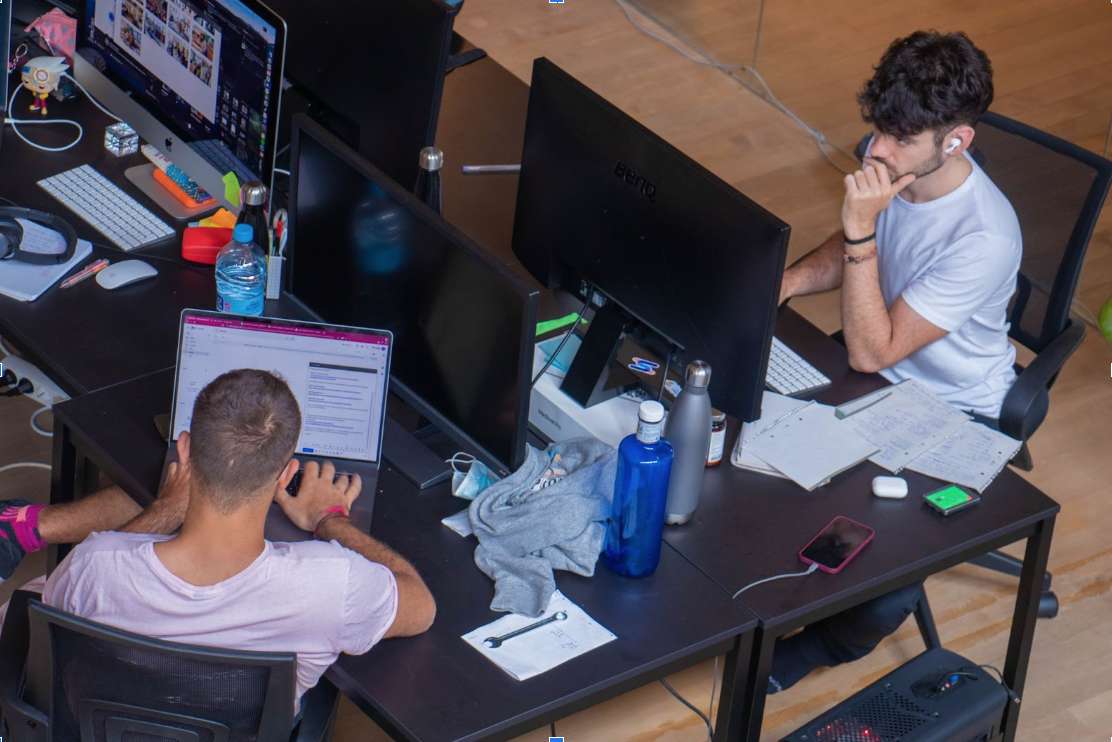 Remote learning means accessible learning, and it's every teacher's responsibility to ensure their classes are as inclusive and accessible as possible, even if their students aren't in the digital classroom. This can be tough, especially when you can't see student reactions and are teaching asynchronously.
At the same time, online video courses have continued to rise in popularity over the last five years, even after the pandemic. Take a look at searches for popular video course: Udemy, for example.

If you're building out an online course and looking at how to add subtitles to videos, Happy Scribe allows video-makers to hardcode subtitles over videos and merge subtitles over videos in minutes. It's the perfect coupling of AI and language professionals to ensure your videos are wholly accurate and accessible to more remote learners.
"Easy-to-use software that automatically translates all your subtitles or content. You can either upload your ready-to-be-translated subtitles or rather upload the original file. The software will automatically convert audio and transcribe the file."— Alfonso G. Human Resources Advisor.
G2 Rating: 4.8 Stars
Pricing: €0.20 - €5.50 / minute
Chameleon: for virtual onboardings to digital classrooms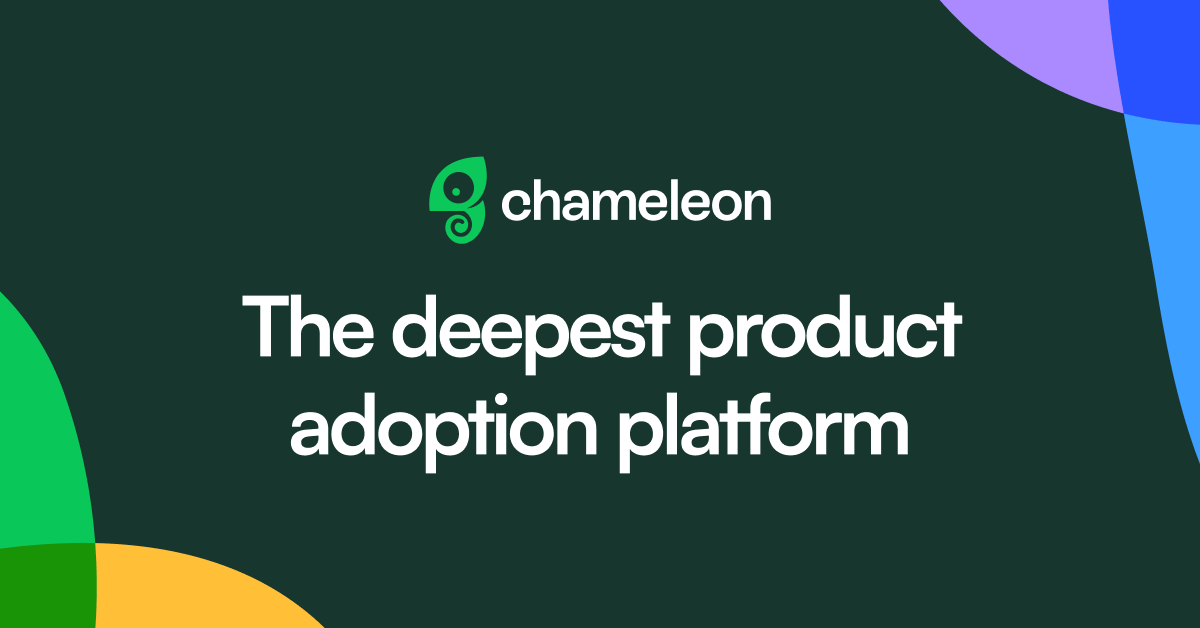 With universities around the world shifting to a predominantly online workplace, we're seeing more and more custom digital classrooms becoming a thing of the norm. However, keeping a digital classroom up to code is tough, especially with the price of today's tech talent.
This means universities and other remote learning institutions are looking for no-code solutions to provide their eLearners with a smooth online learning experience. Chameleon is a great tool to help institutions show new students around a digital classroom and workspace. It's a plug-and-play onboarding tool that can provide students with tours, tooltips, and more to ensure they're getting the most out of their online workspace without needing human guidance.
"The setup is fairly simple for any onboarding tours or general education pop-ups we're looking to create for users in a variety of versions of our platform. I like not having to wait on a development team to create and implement something; I can do it in real-time with nice branding as well."—Hannah K. Marketing Manager.
G2 Rating: 4.4
Pricing: $279 - 999 p/m
Loom: for a-sync video feedback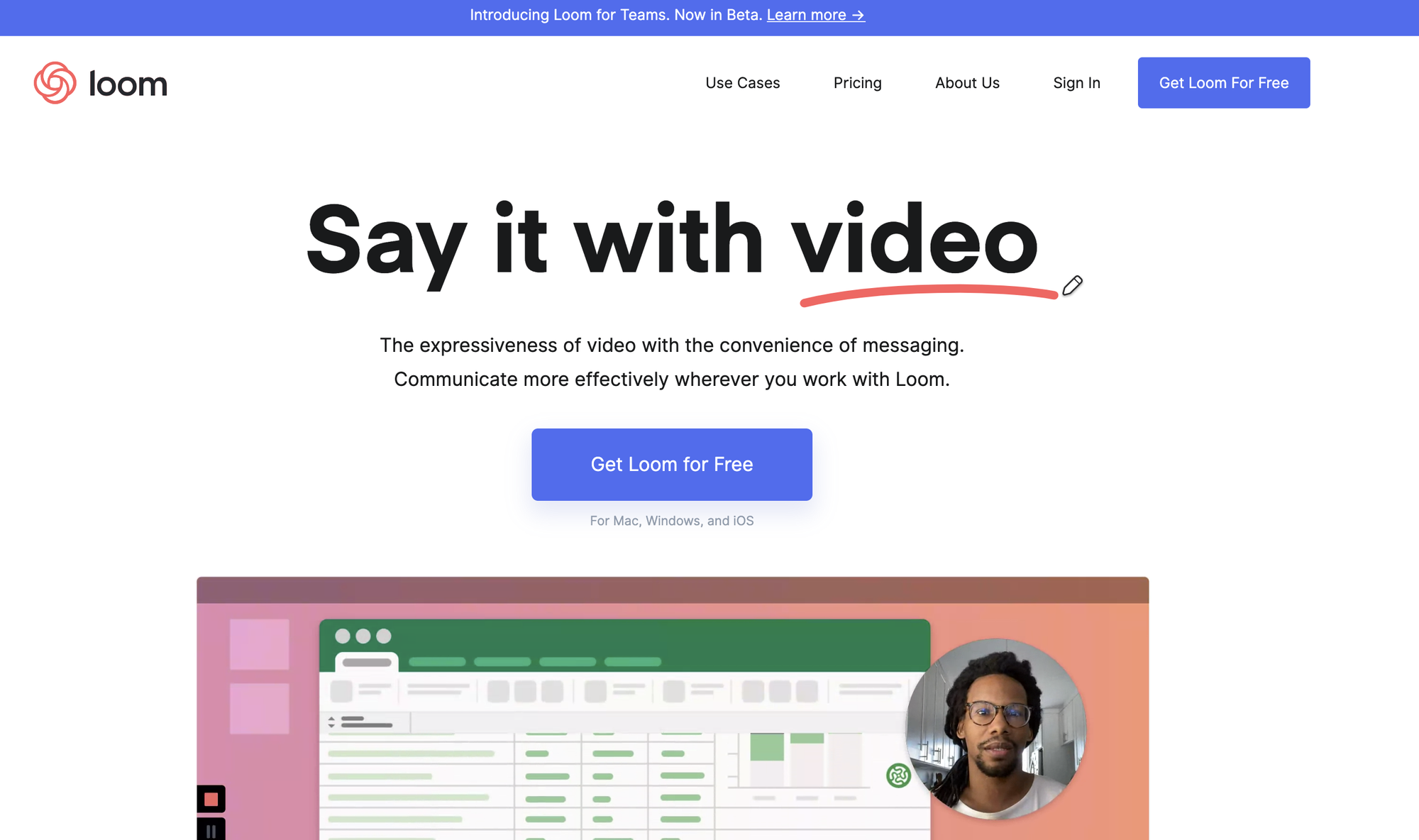 Managing remote students will often mean managing students across different time zones, which can be near impossible if you're not introducing a-synchronous communication strategies. If you haven't stumbled across Loom yet to help you conquer this problem, read on.
Loom is a video recording and sharing tool that makes the process simple and fast. Cut down on trying to find a time to sync with students or colleagues, save time typing up lengthy, complicated emails, and send a screen recording (including your webcam or not) walking someone through something. It's a great tool to provide qualitative feedback, and can help cut down meetings by 29%.
"Loom has such an amazing UX/UI. It makes using it a true pleasure. The tool helps me daily with sending details without sacrificing time for calls or meetings."—Adam A.
G2 Rating: 4.7 Stars
Pricing: Free - $8 p/seat p/m
This is just some of our top tech on the table. Now let's explore trends you need to keep on your radar to continue appealing to future learners.
5 Trends to help prepare better eLearning experiences
Artificial intelligence will continue to rise
If anything has flooded our newsfeeds recently, it's AI. ChatGPT, Jasper, and other AI writing tools have been quickly embraced by the eLearning community and are being utilized for the good and the bad. They are great tools for streamlining processes and can help in self-editing and understanding complex topics.
However, students are using AI to help them ace tests. Despite Open AI's best efforts to combat this, it is something that all teachers must keep in mind. AI's rapid evolution will push teachers to learn students' unique writing styles and identify plagiarism when they see it in tone and style.
Privacy concerns are ever-evolving
The rise of AI has brought with it increased cybercrime as machine learning and artificial intelligence are aiding hacking attempts. In fact, cybercrime is supposed to tally up $8 trillion in 2023, and cybercrime damages will tally up $10.5 trillion in damages by 2025.
This worry is rife with remote learners. If you want your courses and online program to be successful, you'll need to showcase that your eLearners' data is in safe hands, and technical security alongside privacy rights should be at the top of your list.
VR and AR are the new normal
The evolution of tech is an exciting state. Alongside the emergence of the metaverse, virtual reality is predicted to be a huge step in immersive learning—no matter where those learners are in the world. Virtual reality is becoming more and more accessible, with 53 million US adults owning a VR system; it's no longer the fad it once was.
If you're looking to build courses that engage the generations to come, then incorporating VR options into your syllabus and learning strategy will be a great way to capture the attention of new learners.
Nano-learning is catering to an attention-thin market
Worrying news, Gen-Z hold the shortest attention span than any other generation before them. Yet, this fact may not come as much of a surprise; the generation is at the height of instant gratification culture, doesn't know a world without the internet, and is tech-savvier than any generation before them.
The 1.3-second attention span of Gen Z is demanding educational systems to provide quicker courses if they hope to keep students engaged. This often comes in the form of gamification: otherwise known as game-based learning. Think of platforms like DuoLingo; they do this extremely well. You'll also need to be creating digital courses that are mobile-first to meet younger generations where they're at and enable them to learn on the go.
Try Markup Hero
💡 Capture Ideas • 📝 Communicate Clearly • ⏱ Save Time
With Markup Hero, remote educators can easily annotate any screenshot, group of images, or even a multipage PDF. No account is required and it's always free to use.
Try Markup Hero today!
Wellbeing is a key concern for remote learners
Last, but not least, mental wellbeing. Despite the uncertain global economy, awareness around wellbeing and its supporting tech has continued to rise. When it comes to remote work/learning, 80% of UK workers feel that working from home has negatively impacted their mental health, citing loneliness and working longer hours as the core contributors to this.
Remote learning courses need to cater to the wellbeing of their students. This includes providing them with resources to support mental and financial wellbeing, opportunities to authentically connect with classmates, and prompting them to take time away from their studies. You'll see happier, more engaged students if you're prioritizing their wellbeing.
Going beyond the classroom as we know it
That's everything on going beyond the classroom. Hopefully, this article has inspired your future eLearning courses, introduced you to some new technology, and given you some insight into where this emerging market is going.
Make the most of the technology at hand, cater to an ever-changing climate, and look after your students in every aspect possible. When you do this, you're setting yourself, and your students, up for great success.