With so many productivity tools out there, deciding on one can be difficult. You may also have jumped on the bandwagon and invested in Trello before realizing that it doesn't work for your team. Whatever the reason, if Zenkit is one of the productivity tools you are considering, read on to learn what we thought of it.
CHECK IT: We're so glad you're here and we hope this article is useful. But before we get into the Zenkit review we would be really grateful if you would try our product Markup Hero. Productivity ninjas and Zenkit clients use Markup Hero to communicate more clearly with screenshots and file annotations.

Screenshots, Upload Images, PDF's, URL's
Always Editable Markups
Forever History and Tags
Sharable Links, Copy to Clipboard, Download PNG & Export to PDF
Insert Images, Add Pages & Duplicate
Unlimited markups, unlimited storage, unlimited bandwidth
Markup Hero is forever free and you can try it instantly without even creating an account. We're pretty sure that if you're a marketing professional, you'll find Markup Hero valuable. Thanks!
Why Should I Invest in Productivity and Workforce Management Tools for My Business?
Tools like Zenkit can make a huge impact on your business, from maximizing team productivity to increasing overall throughput. Here's what you can expect to get.
More Efficient Communication
Communication is crucial for any business. Good communication is also difficult to maintain, especially in large companies. This is where good productivity and workforce tools come to the rescue.
Whether you need audio calls, video conferences, messaging, or file sharing, a good tool can help you successfully collaborate with others on your team and help you all remain on the same page.
Fewer Tiresome Piles of Paperwork
If you are secretly afraid that the towering pile of paperwork on your desk could one day fall over and crush you, you should think about getting a workforce management tool. There are good tools out there that will help you keep things like requests for time off, expense records, purchase invoices, HR records, and more.
Save Time
The timeless saying "time is money" remains true even today and will do so in the future. And this is why you should get tools that will help you make the most of the limited time at your disposal.
You can get workforce management software to help you save time spent on mundane tasks such as creating work schedules. Spending less time on things that a tool can take care of means you would have more time to spend on issues that need your undivided attention or corrective action.
For example, suppose your workforce management tool takes care of the routine tasks. In that case, you can spend more time on improving the human facet of your company's HR and other departments, such as ways to improve employee morale.
Lower Chances of Human Error
No matter how experienced or competent your employees are, they will occasionally make mistakes. This can lead to discrepancies and unnecessary confusion that can hamper your company's efficiency. Mistakes in scheduling may also leave you temporarily understaffed.
A good workforce management tool can quickly help you get rid of human error. Such tools are methodical and organized and aren't biased towards or against any employee.
Better Quality of Work
Better efficiency usually leads to better productivity, which in turn leads to a better quality of work. Several factors improve the overall quality of employees' work, including efficient tools for internal and external communication, as well as collaborative work facilitated by helpful features such as file sharing and a clear progress tracking.
Improved Employee Satisfaction
If tasks such as processing requests for time off and making work schedules take too much time and make employees wait, it can adversely affect employee satisfaction and morale. This dissatisfaction can then lead to lower productivity, bad long-term reputation, and increased attrition.
What Is Zenkit?
Zenkit is a productivity and workforce management tool that will help you improve the productivity and efficiency of your business operations.
Zenkit aims to provide its customers with a comprehensive and coherent set of productivity tools that make being productive a piece of cake. It has four products to help you with different aspects of productivity and workforce management: Zenkit Base, Zenkit To Do, Zenchat, and Hypernotes.
Zenkit Base helps you implement strategies that pave the way for better project management.

Zenkit To Do, as the name suggests, encapsulates a simple idea. It helps you list and keep track of what tasks you and your team need to do.
Zenchat is a messenger application with built in task management features. Talk about efficiency!
And finally, Hypernotes helps you take and store your notes, wikis for your team members, scripts, documentation, and more.
Why Zenkit?
As you have already seen, Zenkit offers 4 products with a wide range of useful features. It also offers different ways for you to arrange your inputs depending on what you need.
Upon signing up, you can create Teams and Collections that you can share with your teams. You can also create private Collections. The items you add to your collections can be anything you want to manage - ideas, tasks, workflows, etc. You can add due dates, assign members to certain items, attach custom labels, add descriptions and attachments, and do a lot more with these collections.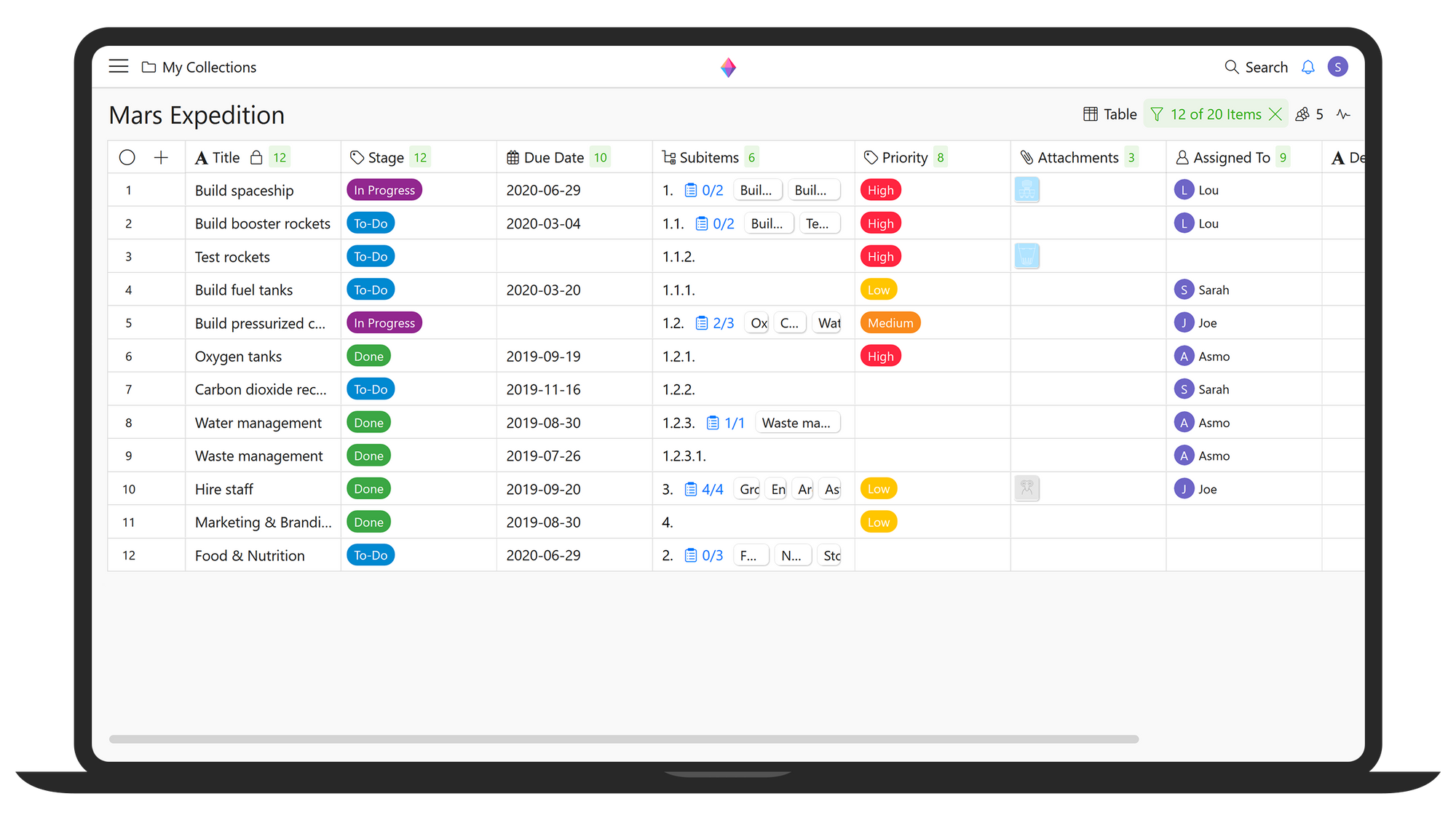 You can also view tasks by priority, location, type, and progress.
And when we say that Zenkit is customizable, we mean it. You can arrange your information however you want- in the form of a list, a kanban board, a table, or a calendar.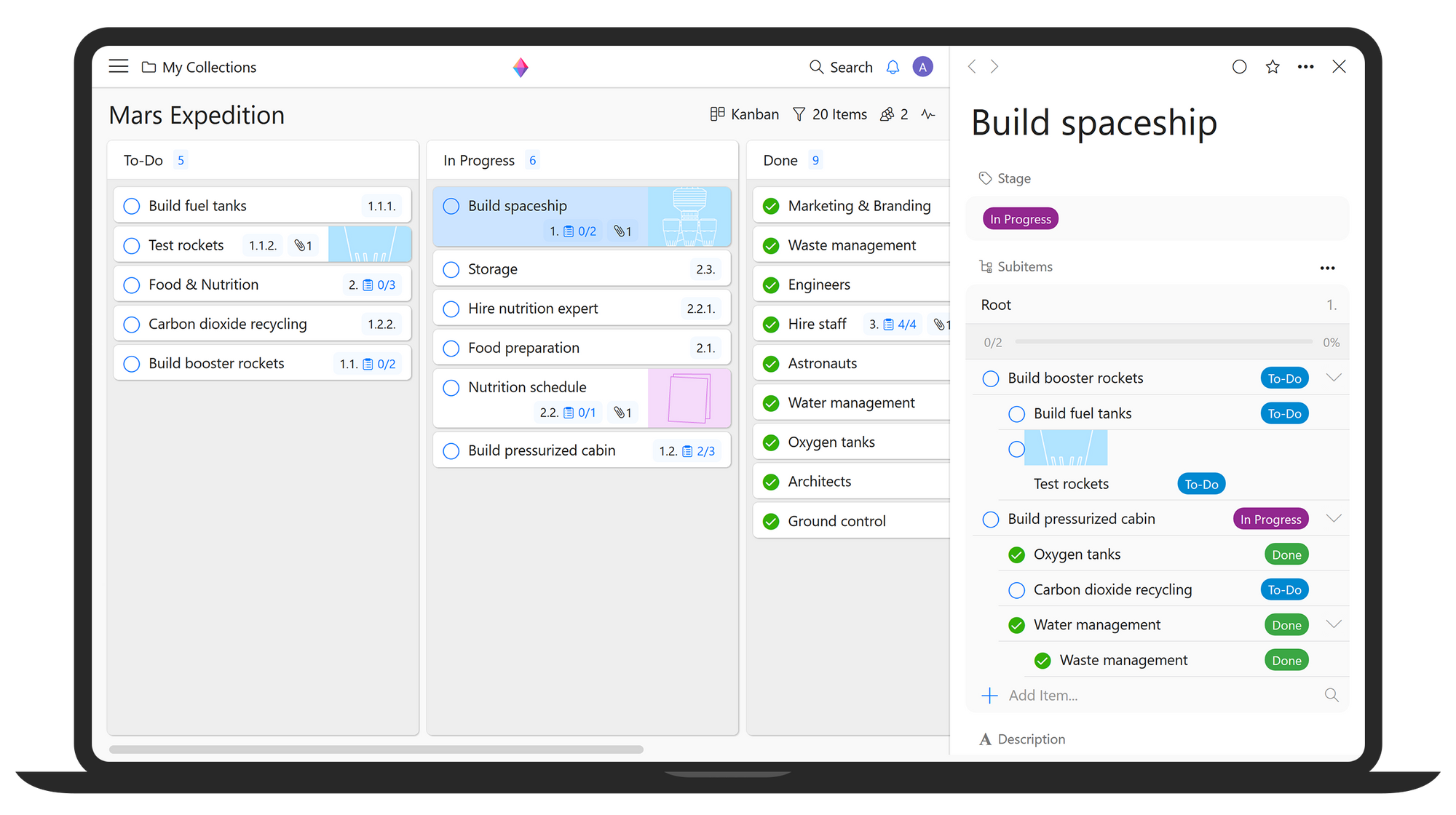 For example, you can form a kanban board. Kanban boards help teams visually track how far along you are on a project and spot anything that may impede progress. You can also view which tasks are assigned to which team members and whether anyone has too much or too little on their plates. This helps ensure that no employee is overburdened.
Zenkit also has a Gantt view, which is especially helpful for tracking the schedule and resources for projects. Zenkit allows you to add dependencies between tasks, show critical paths for your projects, and more.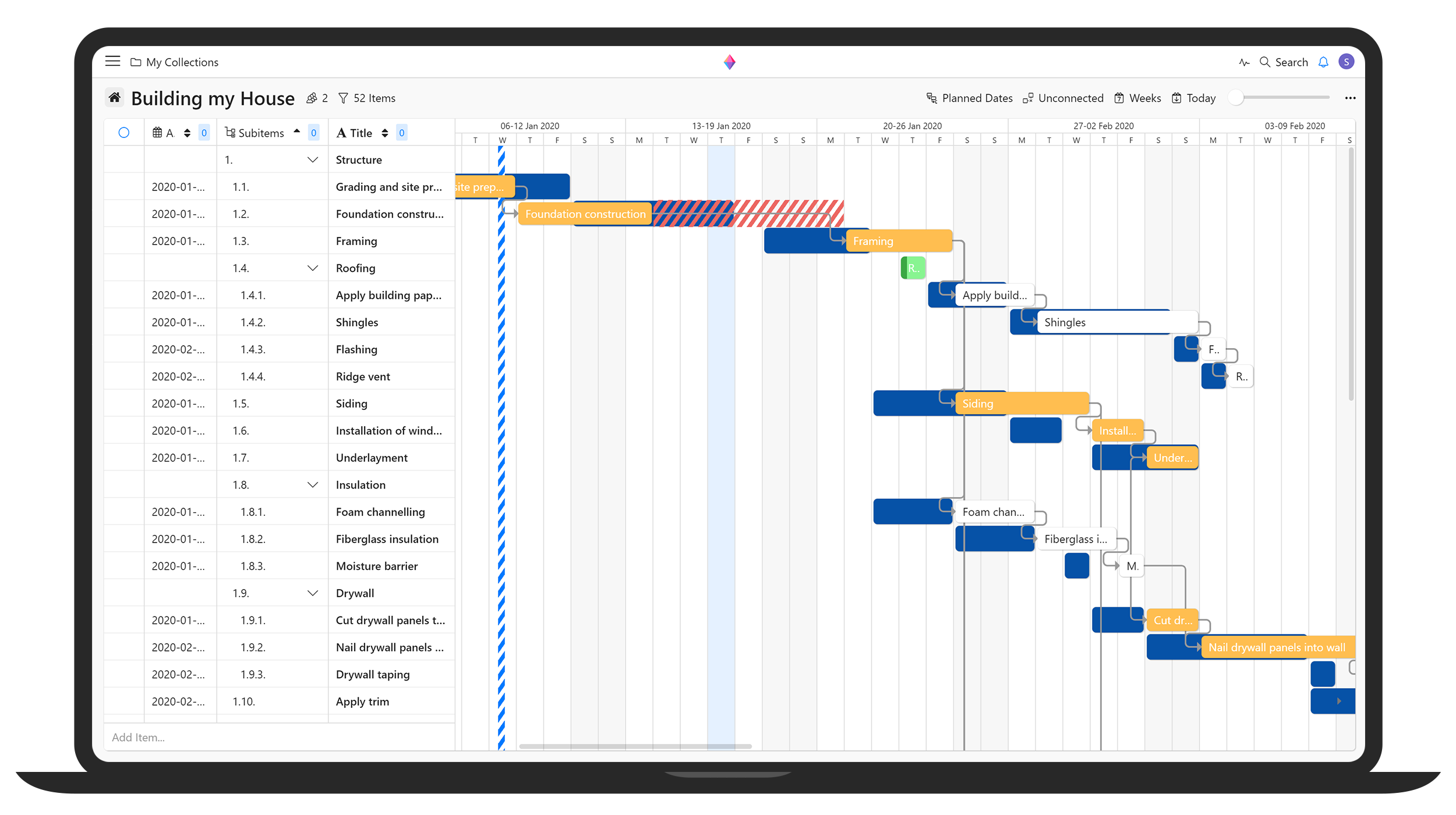 You can also import important documents using CSV files from Trello or any previous apps you may have used. Zenkit also has templates that can give you ideas on how to get the most out of the tool.

You can also highly customize Zenkit. The custom field feature, for example, really stands out. The interface is very user-friendly and easy for new users to find their way around the app. Making adjustments is simple on Zenkit.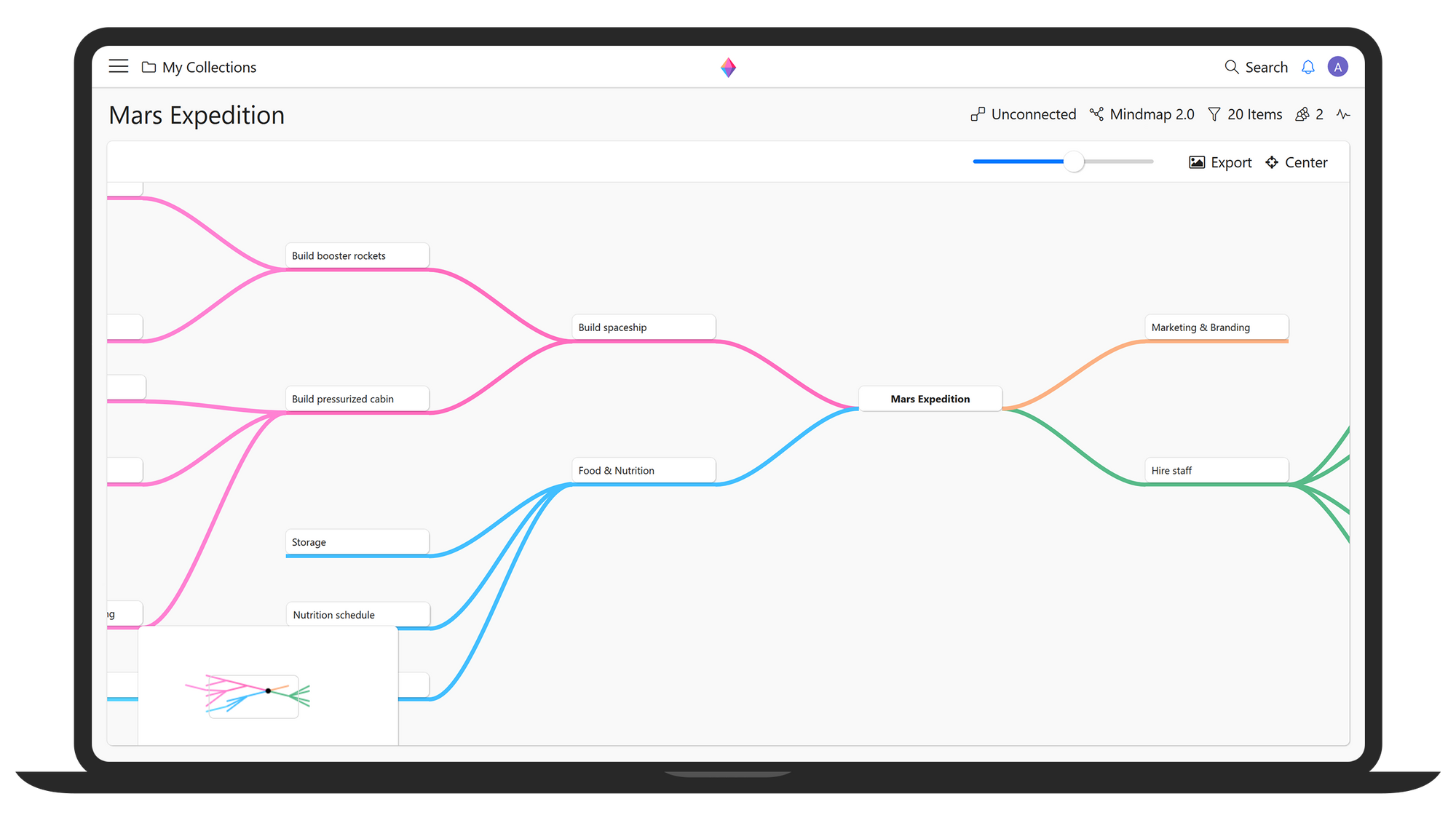 You can use all Zenkit products with a single log-in. And with Zenkit's myriad of apps, there is something for everyone. However, even if there is something Zenkit missed or some app that you are married to, you can still comfortably use it for your team and project. Zenkit has over 1500 services it can connect to directly or indirectly through its partner apps  like Zapier.
However, one con of using Zenkit is its lack of tools to work on visual files. Zenkit does allow you to share them, but there is no feature that helps you annotate or draw on files. This may be a big drawback for teams that work with many visuals.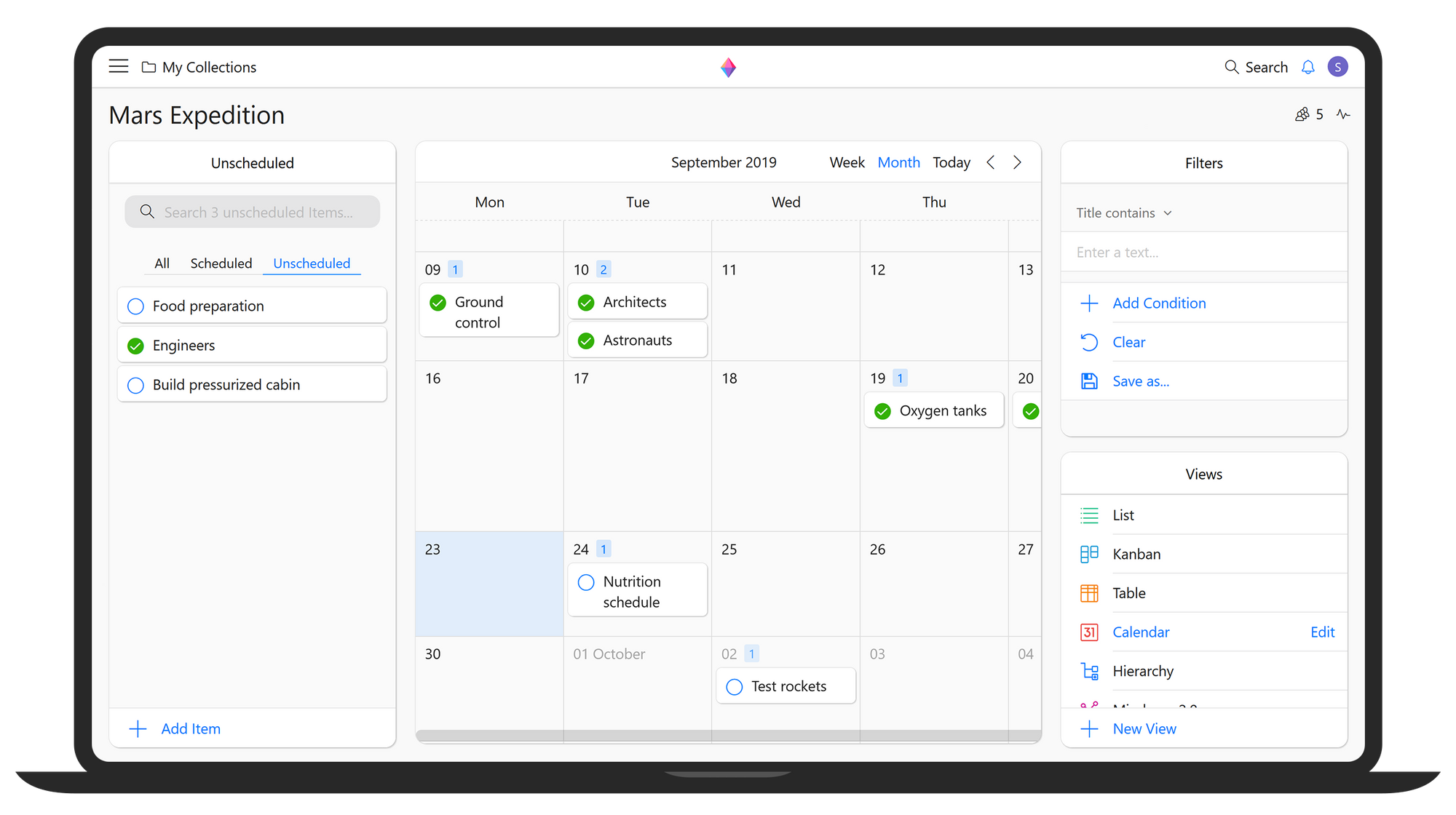 Pricing
Zenkit has a free, basic plan. Paid plans start from $9 per month per user if paid monthly. They also offer an Enterprise plan.
Conclusion
Overall, Zenkit is a great and flexible productivity tool. It offers a lot more than the average kanban board app out there. While it still has some room for improvement, Zenkit deserves the good name it has earned over time.