Consultants suck, right? Well, it depends. If you're finding it hard to hit your marketing objectives, you might consider hiring a marketing consultant.
A marketing consultant is a professional marketer who will give you outside a perspective to help you identify the areas where your business can use improvement.
An experienced consultant will have technical and soft skills that allow them to provide you with detailed strategies to ensure that you get the most bang for your marketing buck. These include things such as branding, social media marketing, copywriting and communication, PR, SEO skills, and much more.
Read on to discover why a marketing consultant might be a good fit for your organization and learn 10 ways to maximize your results.
PRO TIP: Consultants work best when you have a clear vision around skills and goals. Take time to build a detailed role description and agree on success metrics before engaging a marketing consultant. Read our consultant hiring guide HERE to learn more.
#1 – Leverage the Power of SEO
One of the typical responsibilities of a marketing consultant is to offer search engine optimization (SEO) services to boost your brand's visibility and generate a consistent flow of leads to your website.
Consultants can be SEO experts themselves or have connections to SEO specialists that can be leveraged to help your brand engage current customers and connect with new ones.
In addition to identifying new ways to achieve this, a marketing consultant will also use traditional methods for maximizing SEO, such as starting a blog as a way to leverage the power of content marketing.
A blog will allow you to share your expertise and experience with a wider audience and grow your following.
In order to achieve this, you'll need to post high-quality content on a consistent basis. Provide value to your readers, incorporate important keywords and use current SEO best practices to help people find your content online.
The image below outlines the many benefits of using a marketing consultant to maximize your SEO results:
#2 – Increase Follows on Social Media
A marketing consultant will also evaluate your existing social media marketing strategy in order to determine its effectiveness in terms of helping you achieve your business objectives.
From increasing brand awareness to generating sales, social media can be a powerful tool to aid your marketing efforts, and a knowledgeable consultant will help you find ways to use different social platforms as a way to:
Shape your company branding and identity;
Tell your story;
Increase awareness; and
Engage your audience at a deeper level.
A marketing consultant can also utilize social media marketing tools to gain more followers and acquire more engagement on social media.
Your marketing consultant will also be able to help you use social media as a way to expand into new markets so you can attract new customers to your business.
PRO TIP: The best marketing professionals use a tools like Markup Hero to be highly effective. Try uploading and annotating an image or PDF instantly. No account or credit card required.
#3 – Get More Email Newsletter Subscribers
Another benefit to hiring a marketing consultant is that they can help you maximize your email list.
Email marketing is considered by many to be even more effective than SEO and social media. It has a high ROI (return on investment) and allows you to connect with your subscribers on a more personal level.
But, being able to start and run your own email newsletter is a huge undertaking, which is where a marketing consultant can be really helpful.
Their work will be to implement strategies that get more people interested in your newsletter through a variety of marketing tactics, such as creating eBooks, webinars, whitepapers, contests, and other lead magnets that you can offer on your blog or social media. You might also want to implement a quiz lead generation strategy (like the one that this fasting app uses). And when you want to get more newsletter subscribers, have a DMARC report to prioritize security and prevent phishing and spamming.
Thalita Ferraz from the popular beauty and fashion website HerBones.com explains, "I've had my website for years and when growth slowed I hired a consultant that walked me through the process of email marketing.  Simply put, it was a game changer.  With the same monthly traffic that I had, I was able to increase my revenue by 20% in the first month."
#4 – Generate Targeted Traffic to Your Site
Marketing consultants can help you generate qualified traffic to your website or specific pages on your site.
When you can send targeted visitors to your website's "money" pages, it will greatly increase your conversions and the overall revenue generated on your site.
All content creation processes should start with conducting keyword research. Making a list of the most promising keyword ideas, considering the search volume, competition, and search intent is the main work of marketing professionals.
A marketing consultant will analyze your content, website, and visitors to provide you with actionable insights so you can make data-driven decisions to maximize your marketing results.
With expert marketers, results are the measurement of value, which means you'll get reliable, data-based results. In essence, a marketing consultant is a marketing scientist and they should never gamble, guess, or use "gut feelings" when creating your strategy.
And, the best marketing consultants will have a playbook with analyzed success systems for businesses in your industry designed to help you generate an endless flow of traffic to your website using the most effective methods for your business.
Furthermore, they'll have processes in place to transform visitors into leads and sales, turning your website into a bonafide sales-making machine.
PRO TIP: Feedback is essential when working with a marketing consultant. Use Markup Hero to provide suggestions and ideas to your consultant.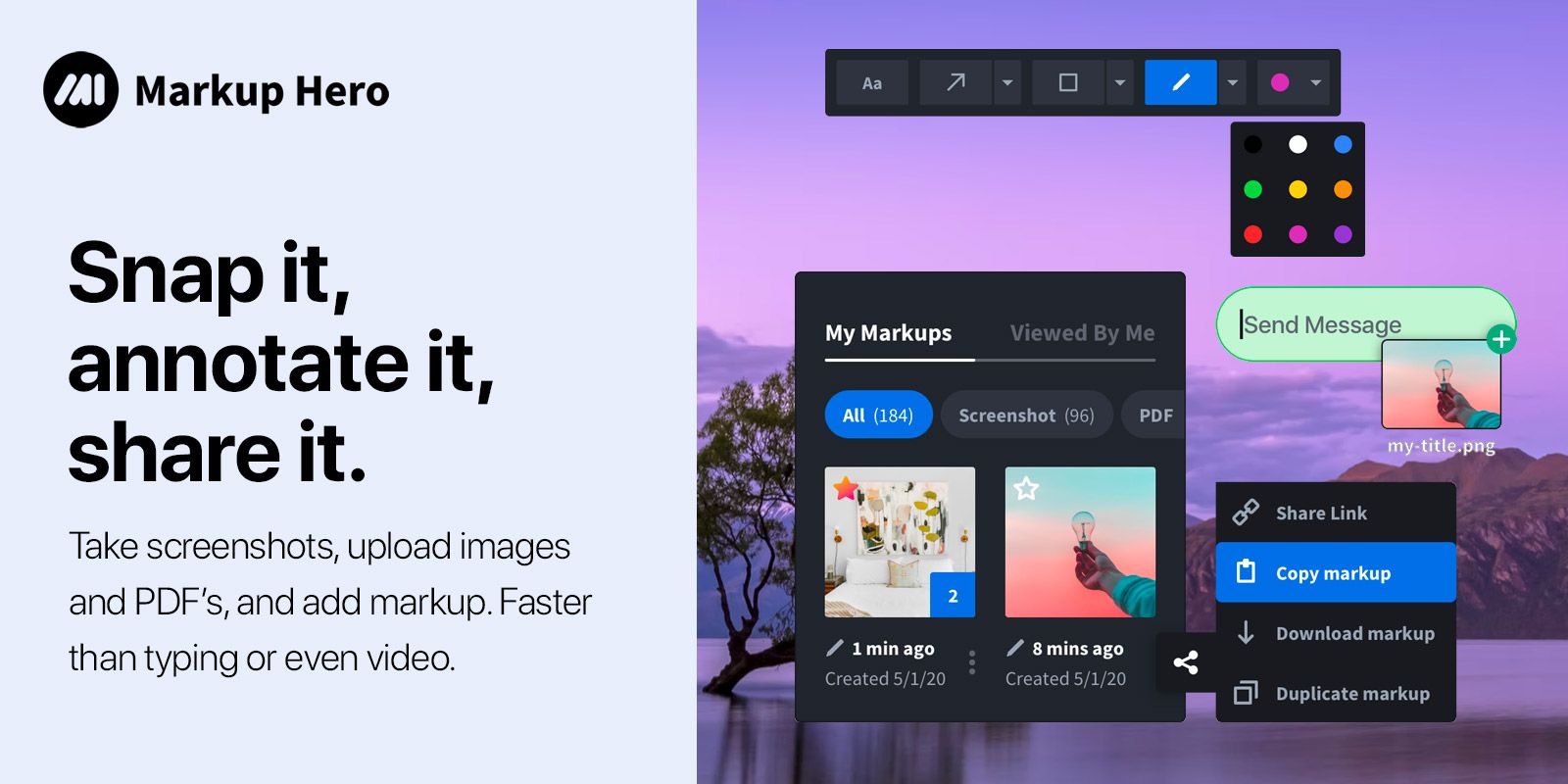 #5 – Optimize Your Conversion Rate
Conversion optimization is yet another skill marketing consultants bring to the table. Increasing traffic is one of the most common ways to get more sales, but a marketing consultant who knows what they're doing will be able to facilitate effective marketing strategies to improve sales even without your company having to increase its traffic.
For example, the marketer will look for efficiencies, such as areas where you are doubling up your efforts between different departments to find ways of streamlining processes in order to get the same results in a shorter space of time.
They will also find the efficiencies in other processes, such as optimizing your shopping cart and checkout pages to provide a more seamless user experience that leads to higher conversions.
Your marketing consultant will be able to get all the different stakeholders involved in order to create the best and most effective marketing plan that will improve your ROI.
#6 – Successfully Invest in Paid Advertising
Paid advertising is a helpful approach for anyone who wants to get the word out about their business as quickly as possible.
These days, anyone can invest in paid advertising on Google or social media. However, not everyone manages to get a healthy ROI from their efforts.
Enlisting the services of an experienced marketing consultant will help you maximize your returns from your paid advertising campaigns while reducing variable expenses you might incur if you tried investing in paid advertising without the aid of an expert marketing consultant
The expert marketer will be able to do the necessary research to ensure that when you place Google ads, Facebook ads, LinkedIn ads, Instagram ads, etc., you'll get maximum exposure for your content, targeting people who are likely to convert. This way, you'll get optimal results from your ad spend.
#7 – Use Events to Maximize Your Chances of Success
There are many different marketing strategies that can work for your business. However, many of them are so overused that they have lost much of their effectiveness.
Some, however, are underappreciated, such as using events to make stronger connections with clients and get more referrals for your business.
Networking is alive and well, and marketing consultants can help you use events and meetups as part of your mix of marketing strategies.
You can either host or attend events in your industry where you'll be able to meet potential clients and build strong, long-lasting, and profitable relationships.
Not all events have to be hosted in-real-life, however. You host virtual events live on various social media channels like YouTube, Instagram, Facebook, TikTok, and more.
If you want to add a little more professionalism and make use of video editing tools, there is a wide range of webinar tools you can use to create high-quality videos that can be easily integrated into digital brand events.

#8 – Utilize PR to Enhance Your Business Reputation
Public relations (PR) can be used as a way to protect, build, or enhance your brand reputation through a variety of channels, such as media, social media, and even self-produced communications.
To do this, focus on brand elements, make a logo, create your brand statement, create high-quality video content with editing tools like Movavi, experiment with podcasts and eLearning platforms, use humor effectively with brand-centered memes or TikToks, and constantly be on the look-out for new ways to increase your PR through whatever channels might be available to you..
A marketing consultant comes with PR skills to help you analyze your business and find positive messages that can be translated into powerful brand stories.
You can use free media coverage to share authentic and informative content in the right places, with the right people as a way to help stimulate awareness (and ultimately, demand) of your products or services.
In addition to helping you boost visibility and reach your audience in a cost-effective way, effective use of PR can also help you build your credibility and improve business outcomes.
#9 – Branding
Branding helps to build recognition of your business. It also increases trust and inspires customer loyalty, which leads to higher customer retention levels.
Creating a solid identity for your brand will help attract customers because they will be able to tell and relate to what you stand for. This allows them to feel connected to your brand and when they feel connected, they are more likely to remain loyal.
This is one of the main advantages of good branding. You'll be able to showcase what you value, giving customers who share similar values the opportunity to develop emotional connections to you.
A marketing consultant can help you enjoy many other benefits that come with building a strong brand, such as:
Increasing brand recognition
Improving customer loyalty
Generating positive word-of-mouth marketing
Increasing the effectiveness of your advertising
Lowering price sensitivity (e.g. "I need this, no matter what")
#10 – Use Marketing Automation to Maximize Results
Multichannel marketing automation can help you generate better leads, nurture leads, personalize the customer journey, and gather better data for smarter business decisions.
Ultimately, the right marketing automation system will help you increase conversions and get more sales.
But, with so many tools on the market, it can be hard for you to determine how to implement effective automation in your business.
A marketing consultant can help you by choosing and setting up the right system for efficiently aligning your marketing and sales processes so you can supercharge your marketing efforts across all channels, from social media to email, website and blogs, SEO, paid advertising, and more.
Conclusion
There you have it. 10 ways to maximize results with a marketing consultant. By enlisting the services of an expert, you'll get fresh thinking and objective advice pertaining to your marketing strategy.
You'll have someone on your side dedicated to improving your marketing performance so you can maximize the results from your marketing budget.
Guest Post by Ron Stefanski, an online business expert and owner of OneHourProfessor.com, which has over 100,000 monthly visitors and helps other create an grow their own online business.