If you like working from home, and are looking for something new, you'll be surprised to know just how many jobs the world's largest retailer offers. Amazon has over 1 million employees, and more than 20% of them work from home.
Aside from being the go-to online market, Amazon is one of the biggest employers for virtual work positions. The company offers many full-time job opportunities in various fields. An important thing to note is that even though all of these roles are remote, some require you to live near specific Amazon offices.
Because of the COVID-19 pandemic, Amazon has increased the number of remote job opportunities they offer. Currently, you can find over 1,000 work-from-home opportunities on Amazon's Virtual Location page.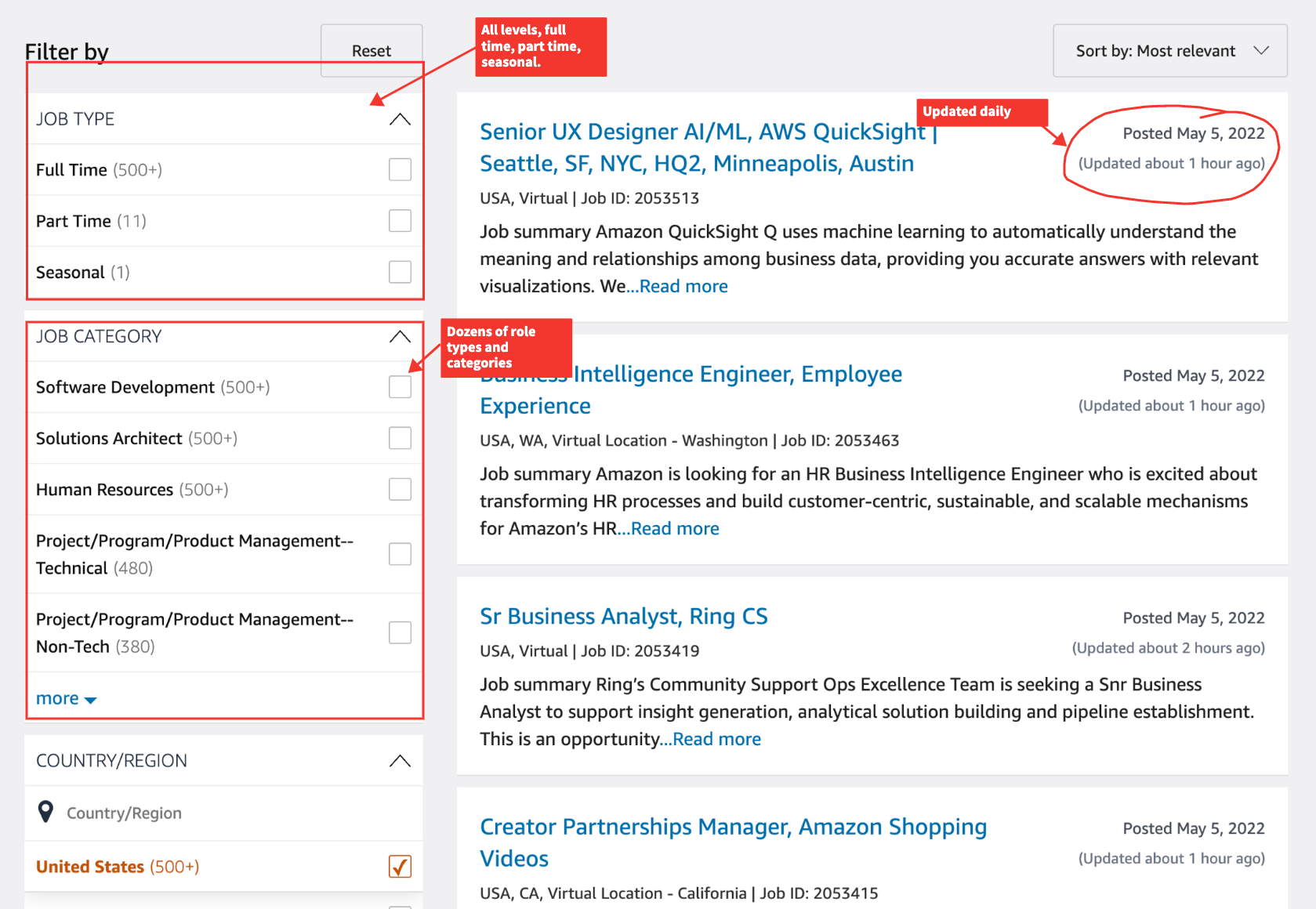 Let's dig into the types of roles Amazon offers for remote workers.
Types of Work-from-Home Job Amazon Offers
Amazon offers full-time jobs in various categories. However, you should remember that there might not always be an opening in every category. Be sure to be on the lookout for your preferred job type.
Customer Service
The most popular work-from-home job is customer service. Since most of Amazon's virtual call centers offer a remote working option, you can choose from various positions.
Customer service positions don't have flexible work times. You will have to work based on a fixed schedule. Moreover, you will need to meet specific requirements and qualifications. A common requirement for working in Amazon Customer Service is having high-speed internet and a dedicated phone line.
It can be difficult to find an opening in Amazon's customer service. These positions are very popular and so fill up very fast. They also tend to be temporary positions. To get a permanent position, you have to do well as a temporary employee. Amazon customer service positions can be both part-time and full-time.
PRO TIP: Customer service professionals use Markup Hero every day to provide essential support and feedback to users.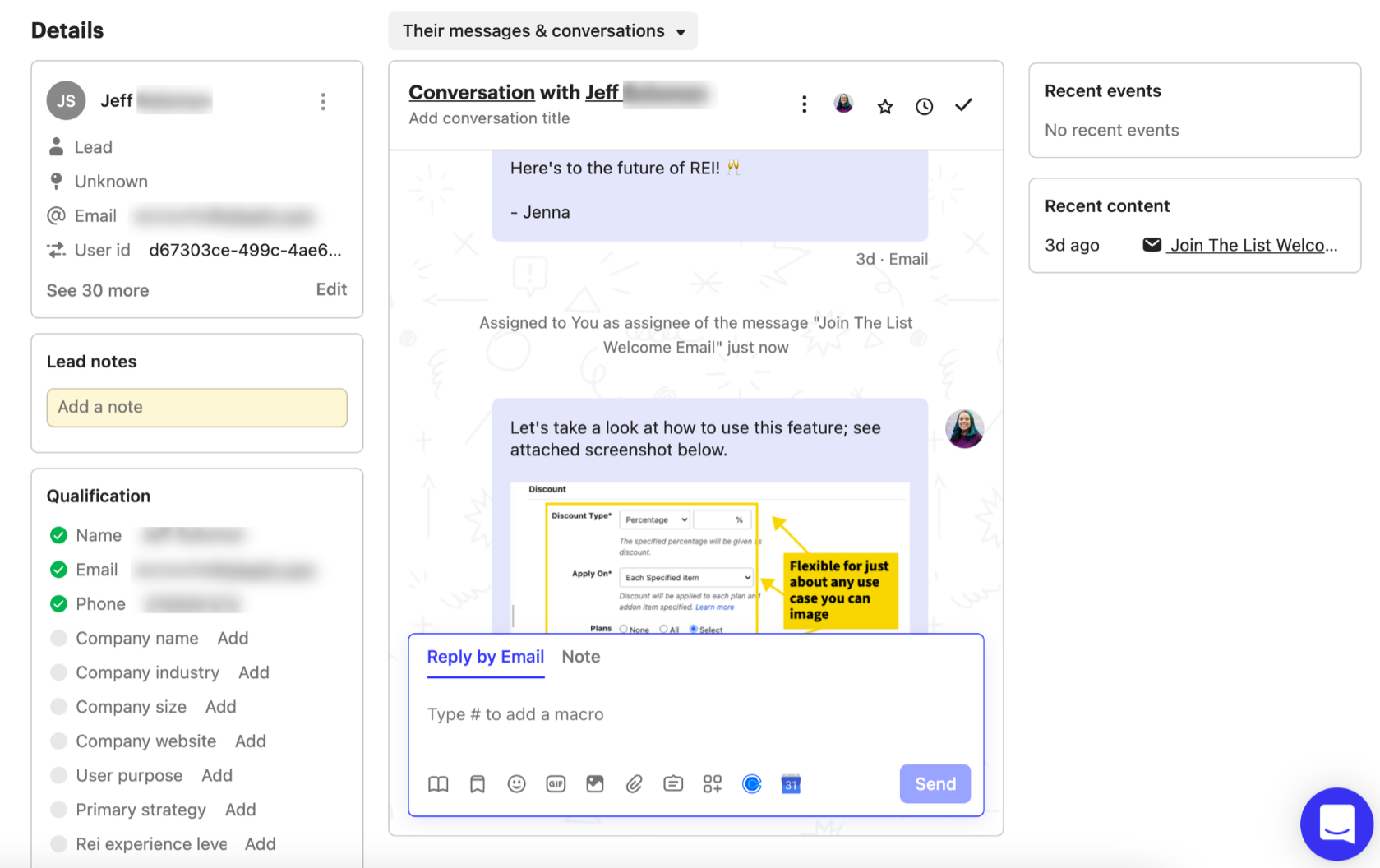 Human Resources and Recruiting
Jobs in human resources tend to require personal interactions. But in Amazon, you can get HR jobs that you can do from the comforts of your home.
HR positions include human resource manager, investigator, contractor, and so on. These jobs usually have a higher level of qualifications. So, they are not for everyone. But they also come with great perks. You can earn a lot of experience and get a lot of traveling opportunities when working in Amazon's HR department.
Jobs in Amazon human resources and recruiting will challenge you on multiple levels. So you need to have the qualifications necessary to face these challenges. Even the most basic HR jobs will ask for a bachelor's degree, six years of experience, and (at least) a year of experience in a supervisory role.
PRO TIP: The best remote workers stand out by communicating clearly and sharing ideas using Markup Hero for screenshots and annotations. Try it instantly, no account, no credit card required.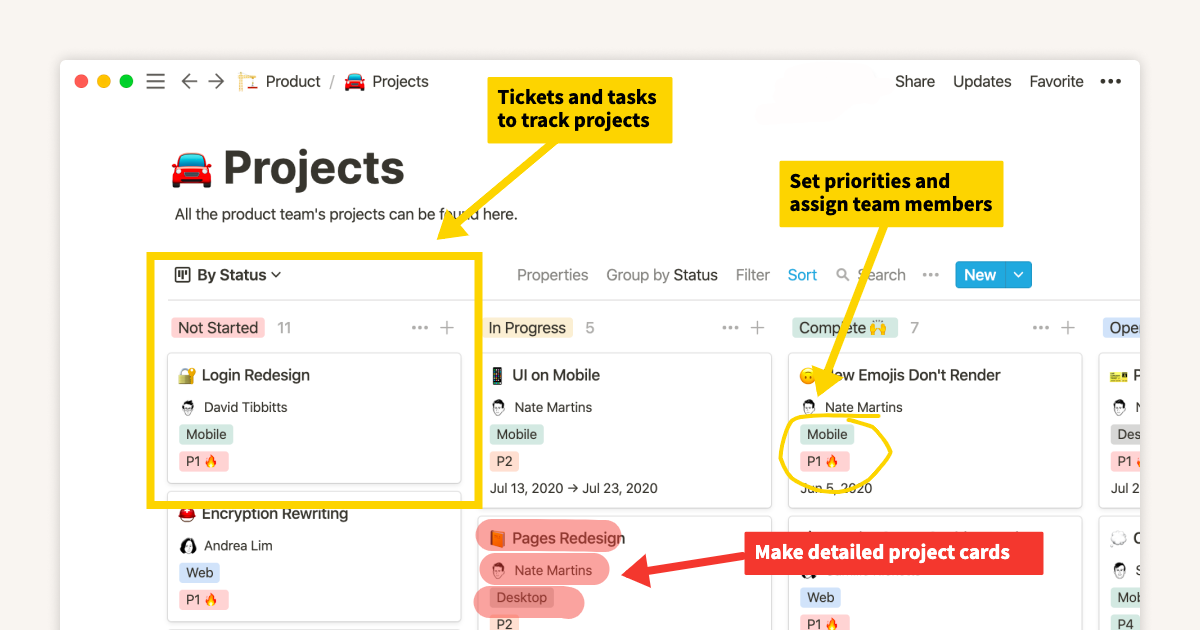 Healthcare
When you think of jobs you can do from home, healthcare is probably not the first job sector that comes to mind. But at Amazon, you can find some interesting work-from-home positions in the healthcare sector.
Some healthcare jobs that you can do from home are Bio-Pharma Consultant and Solutions Healthcare Architect. Both of these positions require specific qualifications on multiple topics.
The requirements include IT knowledge, traveling experience, and consultancy experience, along with healthcare knowledge. Other possible requirements may include social skills and the ability to work remotely in teams.
Virtual Locations
Because of the pandemic, Amazon has opened up over a thousand positions for remote jobs. You can find a plethora of available jobs by visiting their Virtual Locations page.
In Virtual Locations, you can find positions for most sectors and varying degrees of requirements. Available positions include operations, deliveries, tech support, solutions architect, logistics, and many more.
There are even positions in cloud computing and software development. And that's just the icing on the cake! There are so many more options available.
While most of these jobs require a high degree of qualifications, some only need a high school degree. Some positions require special skills like fluency in a particular language and software skills.
Others require you to live near a certain area and in an eligible state. Some jobs will ask you to work onsite if you live within a 50 miles radius of the job site.
Location Requirements for Amazon
Amazon will deliver your parcel no matter where you live. But if you want to work for them, you have to live in an eligible state. All of the eligible states have at least one Amazon office.
Here is a list of states eligible for employment at Amazon:
Alabama
Arizona
Arkansas
Delaware
Florida
Georgia
Idaho
Illinois
Indiana
Iowa
Kansas
Kentucky
Louisiana
Maine
Maryland
Michigan
Mississippi
Missouri
Nebraska
New Jersey
New Mexico
New York
North Carolina
North Dakota
Ohio
Oklahoma
Pennsylvania
South Dakota
Tennessee
Texas
Vermont
Virginia
Washington
West Virginia
Wisconsin
Wyoming
Amazon's Virtual Locations page has filters for the states. So you can select your desired states to save time. As a result, you can spend more time looking at required qualifications rather than checking if you live in the right state.
PRO TIP: Ready to be productive when working from home? Use Markup Hero to share ideas and give feedback to co-workers and customers. Try it instantly, no account, no credit card required.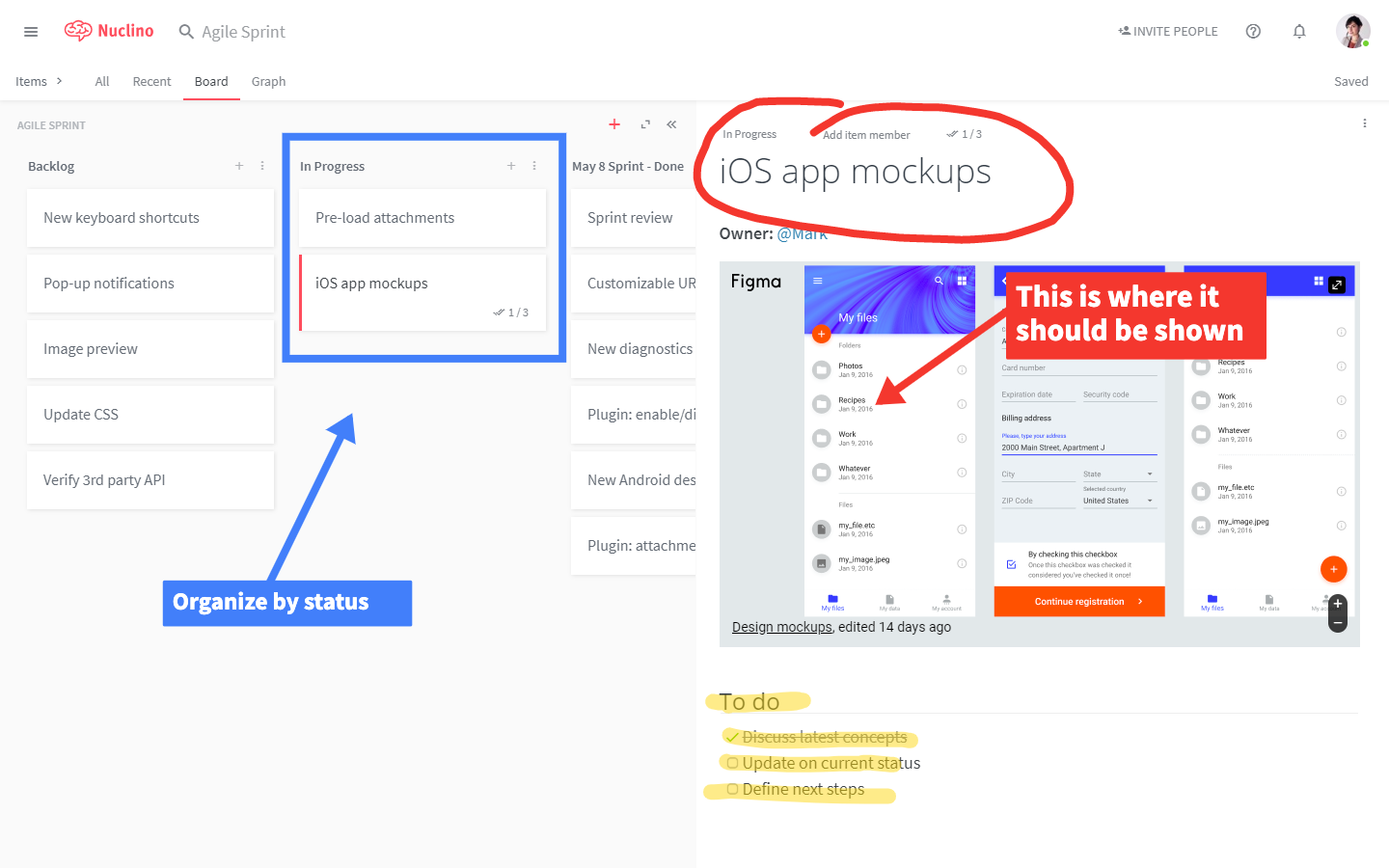 Qualifications for Customer Services
Each job has different qualifications. But most jobs in customer services have similar or interchangeable requirements. That is why we have summarized the basic requirements you will need to work in Amazon customer services.
The minimum requirement for a customer service position is a high school diploma. They might also ask for some experience in remote jobs. You should also remember that customer service jobs usually require a quiet area. Depending on the position, that might also be a requirement.
To be an efficient customer service agent, you will need some computer skills. These include a certain degree of expertise in chat services, email platforms, Microsoft Office, and other popular communication tools.
Having decent computer operation skills can be very beneficial since you never know what kind of problem you might encounter. The most important quality you will need to work in customer service is the ability to effectively solve your client's problems.
Amazon is primarily an online marketplace. So, being passionate about online shopping can be very helpful as a customer service agent. Besides that, having an interest in the company can put you in a positive light.
If you enjoy using Amazon, then be sure to bring it up. It will show that you are a satisfied customer who wishes to ensure the same experience for other customers.
Temporary Job Opportunities
Amazon offers a lot of temporary remote job opportunities, particularly in the customer service department. Every year Amazon hires thousands of temporary workers during peak seasons. Especially during the holidays, you will find various openings on Amazon's website.
If you want to work for Amazon and need a remote job, you can try out for these positions. Depending on your job performance, they might offer you a permanent position after your contract ends.
An important thing to remember is that temporary jobs usually don't come with the perks of a full-time job. Also, there is no guarantee that they will offer you a permanent position. So it is a good idea to keep these risks in mind when applying for these positions.

Interview, Schedule, and Pay
If you apply for an Amazon work-from-home position, you will have to go through an interview. The interviews are conducted over phone or video call. So you can interview from your home.
Once you are hired, you will have to go through a training period. You will be paid during the training period, and you can usually work from home. However, depending on the position, you might have to go onsite once in a while.
The pay is dependent on the position. Each position has a different payroll. The schedule also depends on the job position. For customer service positions, you will have to be available during Amazon's working hours. This will vary for each position and can include late nights and holidays.
Applying for Work-from-Home with Amazon
You can apply for all Amazon jobs from its website. The website's job section has two categories - fulfillment and remote jobs. Our concerns are with the remote jobs section.
Here is a step-by-step guide for applying for a remote position:
Go to Amazon's job site
Click on "Remote Career Opportunities"
Apply necessary filters
Search for your preferred position
For applying to any position, you will need to prepare a resume and cover letter. You can use the cover letter to explain why you would be a good fit for the job. Your aim should be to sell yourself as an ideal candidate even if you don't have all the requirements.
Other Job Options
Some positions are not common but can pop up from time to time. These jobs are coveted by many. So be sure to check the job posts from time to time!
Some of these positions are:
Data analyst
Sales manager
Accounts manager
IT manager
Software developer
Besides these, you can find various positions on the website. Just be patient and regularly check the websites until you find a good fit for you.
Final Thoughts
Most of Amazon's at-home jobs are in the customer service department. But if you are patient, you can find various positions. All of these positions offer good pay and great perks. So, if you find a job that seems like a good fit for you, be sure to shoot your shot!