From screenshots and markup to note taking and process implementation, these five tools will make your life a lot better.
Of course there are a ton of tools and software I use daily: Slack to Google Docs, Photoshop, Acrobat and dozens more. But there are a few that offer unique purpose built functionality that I can't live without. Here are five that you should be using right now.
Loom
The most effective way to get your message across, no matter where you work.
This product has become very mature over the past few years and it's chock full of features so it tops my list of screencast software over Camtasia, Movavi and the rest. It's slick, easy to use, powerful and highly supported with help documents, how-to's, use cases and more. I use it frequently for product QA and explainer videos. The tool can record your entire desktop or individual window and it can be run from their handy desktop app or Chrome extension (I use the app). It's easy to enable or disable video and audio, but I often find myself just doing screen recordings without commentary. That said, when I really need to explain something, I'll enable the video and audio features and you can see a little talking head overlay as you walk through your video.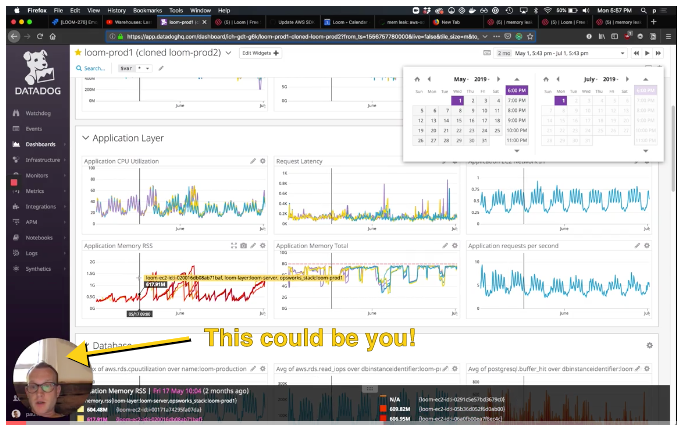 What's Great
The interface is super intuitive and easy to use. Recording your screen is a breeze and the interface isn't all up in your face so it doesn't get in your way. Plus you can save the MP4, link to the video or even an animated GIF for your viewing pleasure. And you can count on the features and functionality will just keep growing because they just raised another $30 million from Sequoia and friends.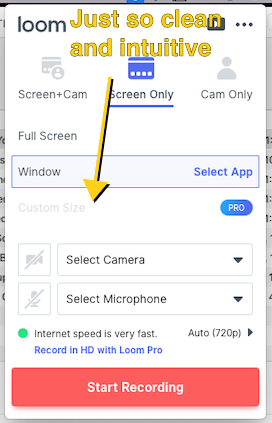 Markup Hero
Annotate anything — give or get rapid feedback on literally anything, then share and collaborate
The screenshot and markup tool category is flooded with players. But it's also one of these categories that people take for granted and there hasn't been a ton of innovation for years. A while back I was on the search for a better tool suite and I tested a bunch of them: snagit, Jing, monosnap, skitch and a half dozen more. I landed on mono snap and it's worked fine for a while. But fine isn't really good enough when tech and business is evolving at the speed it does. Enter Markup Hero, this is a brand new player, still in Alpha even, but I can see the potential already. My main issue with Monosnap is that I don't have a history of my screenshots and markups. And while others like Skitch have this feature, it's not very well organized and it's local only. Markup Hero is taking a modern approach first by making the markup activity web based and storing history in the cloud.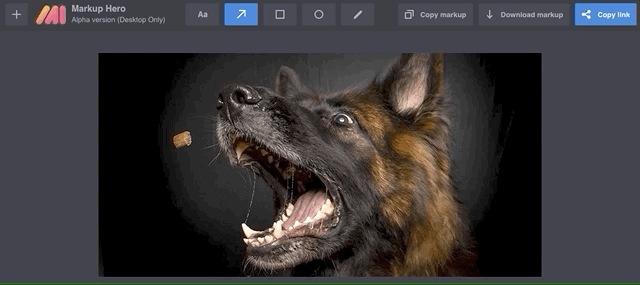 With that, you can access your markups from anywhere, but more importantly it opens the door to actual collaboration. Till this point, screenshots and markup have been a local isolated activity that happens on your computer and while you could share a markup with people either by link or copying the image directly, there was never a way to let other people edit, add or create their own markup. As of writing this (3/9/20) the feature set is very limited but they appear to be iterating fast and are adding features daily.

Long term it sounds like they aspire to be somewhat like loom but for static markup vs. video. Which I think is always going to be a use case because it's faster and more efficient and gets the job done for many use cases from creative review, QA, customer support, training materials, blog posts and so much more.
What's Great
The best things are coming soon from Markup Hero, one of which is the ability to markup and annotate a lot more than just images and screenshots. From PDF's to PSD's, Skitch, Word, Excel, Google Docs, Dropbox files and everything in-between. The guys at Markup Hero have a vision to enable users to annotate literally anything. This opens the door for a much wider range of use cases and collaboration opportunities. They also have a basic version of website markup where you can put in a web link and the tool converts that to an image for markup. I expect this to evolve as well as they roll out supporting more file types.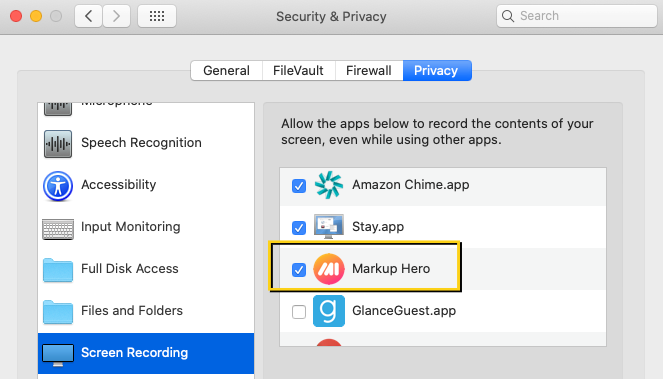 In reading more on their site it also seems they are working on a capability that allows for layering of markup by shared users. So you can allow multiple collaborates to add their own markup and show/hide similar to the way Photoshop layers works. Suggest you check it out and watch as it evolves.
Note: I used Markup Hero for all the markups in this article!
Process Street
The simplest way to manage recurring workflows for your team.
This is a cool one that I thought maybe nobody knew about, but turns out I must have been wrong because they just raised another $12 million from Accel so they must be doing something right. If you're like me and are overly organized, borderline OCD anal retentive, then this tool is for you. I am regularly building documents that outline processes in my businesses. From simple how to document to complex onboarding processes, process.st makes it easy and hella intuitive to design out a workflow.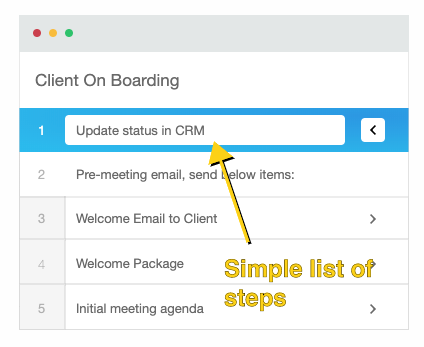 It starts out simple, just build out a list of steps in your process, but then you can add conditional logic as things get more complex. You can add approvals where needed so people can't move along the process without checks and balances. Add calendars, media, forms and of course tracking and analytics and process.st leads the pack with features and capabilities.
What's Great
Best thing about process.st is that it works for simple and complex workflows alike. This is critical in my testing of other solutions because most are one or the other. When a tool typically supports complex things it is at the behest of the simpler things. In other words, it's really hard to do both elegantly at the same time. This solution has pulled that off with grace.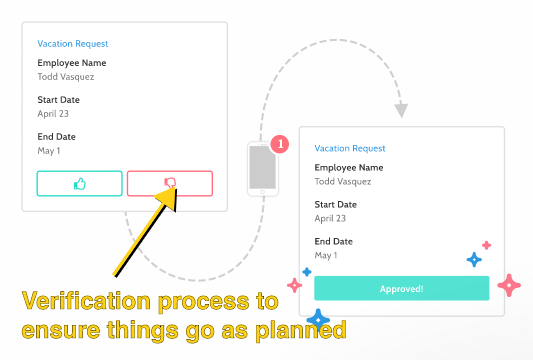 Moreover, they've got some great designers and front-end devs there because with all the JS drag and drops, responsive buttons and boxes and everything else this thing could easily slug along, but it's smooth and never gets hung up.
Product Board
Get the right products to market, faster.
https://productboard.com
This one is a little more specialized for product teams and companies that are regularly releasing features, but I wanted to add it here because it's pretty slick. I actually learned about this one from Loom as they use it to showcase their product roadmap. The basic premise here is to keep a public board of features and functionality ala "roadmap" which creates transparency for your user base.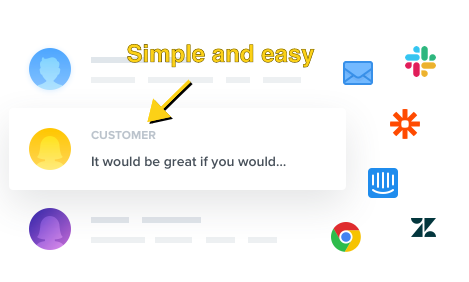 Moreover, Product Board allows for collection, organization and prioritization of features from your user community. A while back this was a popular space with companies like User Voice leading the pack, but recently Product Board and a few others have turned this up a notch with much more sophisticated features, especially for enterprise companies. This tool is a bit pricy tho, so it's not optimized for small businesses. They're on a tear though with news of a recent $45 million funding from Sequoia and Bessemer.

What's Great
You can easily collect and organize insights from users. The tool allows for people to submit an upvote of course, but also product teams can prioritize and communicate with users around what they should build and why. The tool also makes it easy to see a history of what's been done and offers a scoring to help with figuring out what will have the most impact in terms of engagement, revenue and more.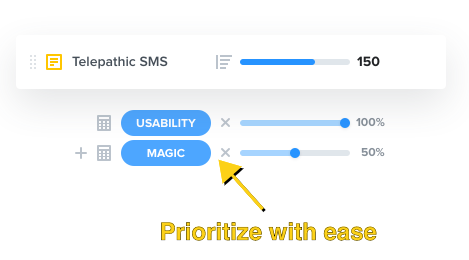 Notion
All-in-one workspace.
Notion is one of many "notes" tools on steroids that have popped up in recent years. For a while Evernote seemed to have a lock on this category, but they have really stagnated on feature development. For my part, as a long time hard core paying user of Evernote it's been tough to migrate to something else, but I'm finally making that shift with Notion. Like many I've showcased in this article, the company just raised a chunk of cash at an astronomical valuation $10 million on $800 million. And even with only a $10 million warchest, they've been crushing out features for a few years.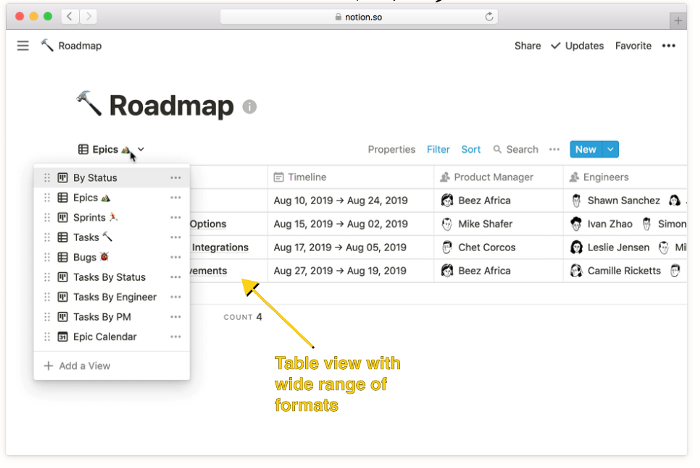 The product is super deep. This is actually one of the reasons I hesitated to migrate from Evernote, it's almost too overkill. But my frustrations have been rising with Evernote and I had to make the move. The tool has a ton of formatting features and hundreds of templates to choose from which makes getting started with documents is super fast.
What's Great
From product boards, Kanban views, lists, tables and more, Notion is like a combination of Evernote, Google Docs and Airtable all in one. And the collaboration features are as good or better than Googles. Simultaneous collaboration is a breeze and allows for teams of 20 to 2000 to work well. It's not a simple solution and it take a commitment to become proficient, but it's worth it if you create a lot of docs, like to organize content, workflows, processes and need to have the entire team on point.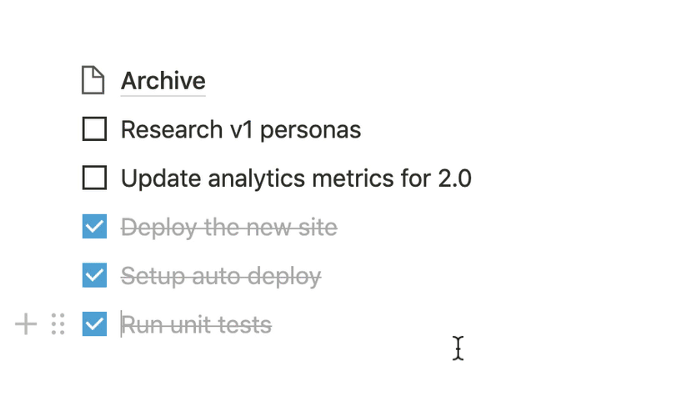 It's super well built and very responsive even with all the client side dynamic features like dragging, dropping, filtering, sorting, creating. There is literally almost no refreshing at all.
Visualize your email activity — or your employees' — to boost accountability and productivity of your team.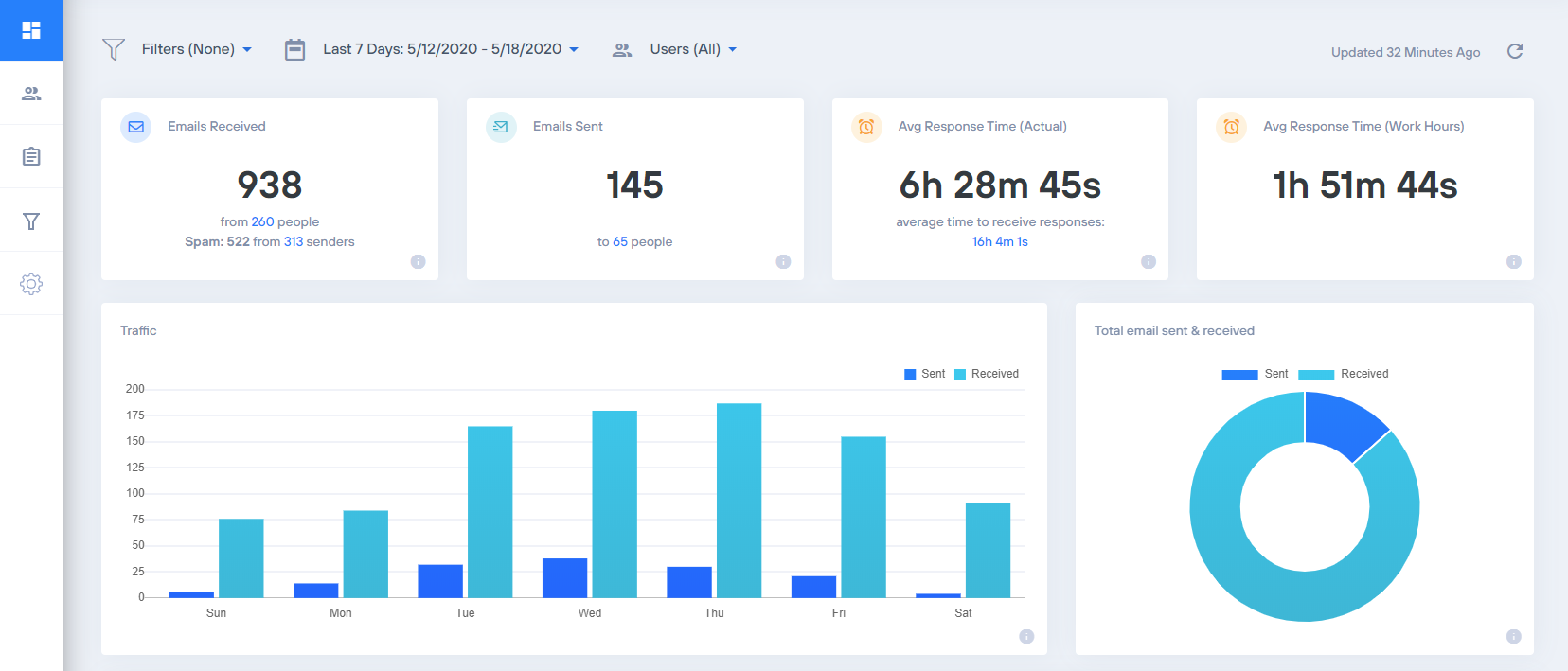 As more teams are working from home, managers are looking for ways to track and measure productivity of their remote employees. EmailAnalytics provides a unique way to do that – by analyzing employee email activity.

The tool shows you emails received, emails sent, email activity of the course of a 24-hour day, and much more. Perhaps most importantly, it automatically calculates your average email response time, which is a critical KPI for sales and customer service teams.

What's Great
The app is dead simple to use. You literally just login with your Gmail (or G Suite) account and it goes to work immediately, syncing your email data. Within a minute or two, it displays your email activity in beautiful, intuitive charts and graphs. Additionally, the app emails me a daily report of my email activity (and my team members') every morning, which means I can monitor my team activity without even needing to login to the app. It's simple, convenient, and insightful.
No doubt social media is part of your marketing strategy. Scheduling posts, tracking results, and managing social media engagement can be a lot of work. Agorapulse is a one-stop tool to automate and oversee all of your social campaigns. Schedule, report, engage and organize with ease at an affordable price. Give it a go.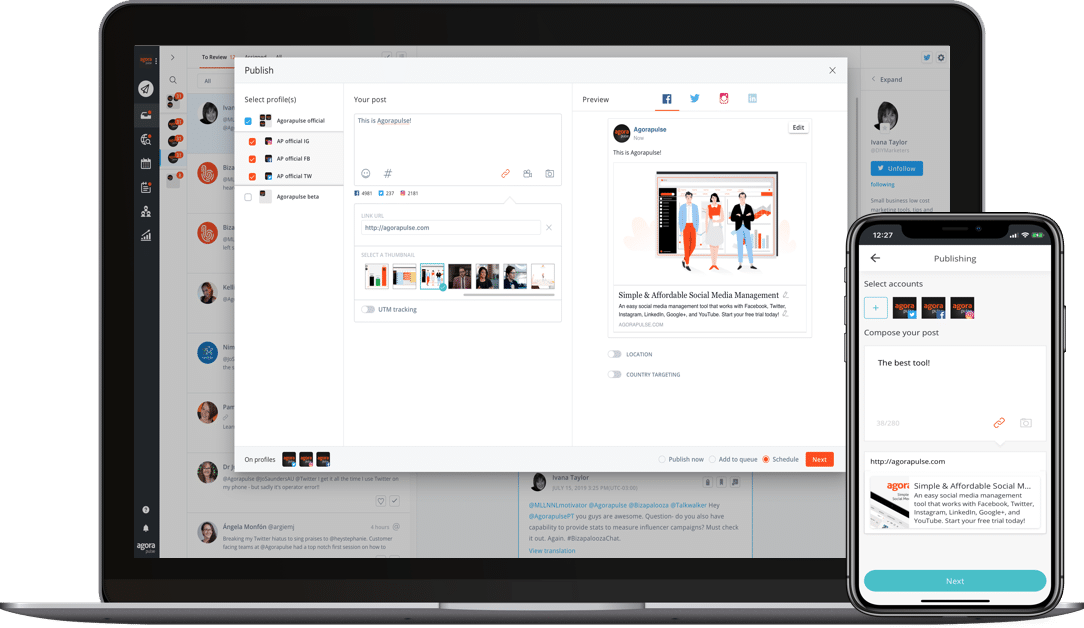 Conclusion
There are no shortage of great productivity and business tools, but these 5 are no brainers.
I could go on for days on details for each of these as well as listing out dozens more that I use regularly. But hopefully you find something you didn't know about here. Clap and share if you did.