Project managers are responsible for leading a project throughout its lifecycle, starting from initiating, planning, executing, monitoring, and finally closing a project. They require a lot more than just technical knowledge regarding the projects. The most in-demand project manager skills are a combination of hard and soft skills.
What Does A Project Manager Do
Project managers, along with their team, handle projects from the planning stage to the closing stage. They are responsible for keeping up on every aspect of a project, including resource management, goals alignment, scheduling and everything in-between.
Project managers often find themselves shuffling with multiple responsibilities, which include managing time, cost, human resources, and maintaining a proper communication with relevant stakeholders. This dynamic nature of their role requires them to have a range of project management skills.
They're like the pitcher in baseball. If the team wins, they win. If they take the loss, it's the PM's fault and it's on them to figure out what went wrong.
7 Soft Skills For Project Managers
Leadership
A project manager's first responsibility is to lead a team. As the leader of the project team, a project manager communicates the vision, motivates team members, and acts as a cornerstone of the project. The project manager needs to have impeccable leadership skills to lead the team efficiently.
Since the project manager is responsible and can be held accountable for the outcome of the project, they need to make sure that everyone in the team is on the same page. A strong leader must know how to make sure that the entire team is working towards the same goal, even if it requires them to make difficult decisions. Project managers need to have that strength and resilience to lead their team to success.
Communication
The ability to communicate easily is one of the most important skills of a project manager. A project manager not only has to communicate effectively with their team but also has to maintain communication between the team and stakeholders. Project managers have to make sure that they can establish clear communication among the relevant stakeholders.
A project manager needs to develop the habit of listening and relaying information in an easily understandable manner. They need to have an effective communication strategy, which can be adapted according to the need of the project and the stakeholders. This is particularly essential for ensuring a proper and timely flow of information to the relevant parties.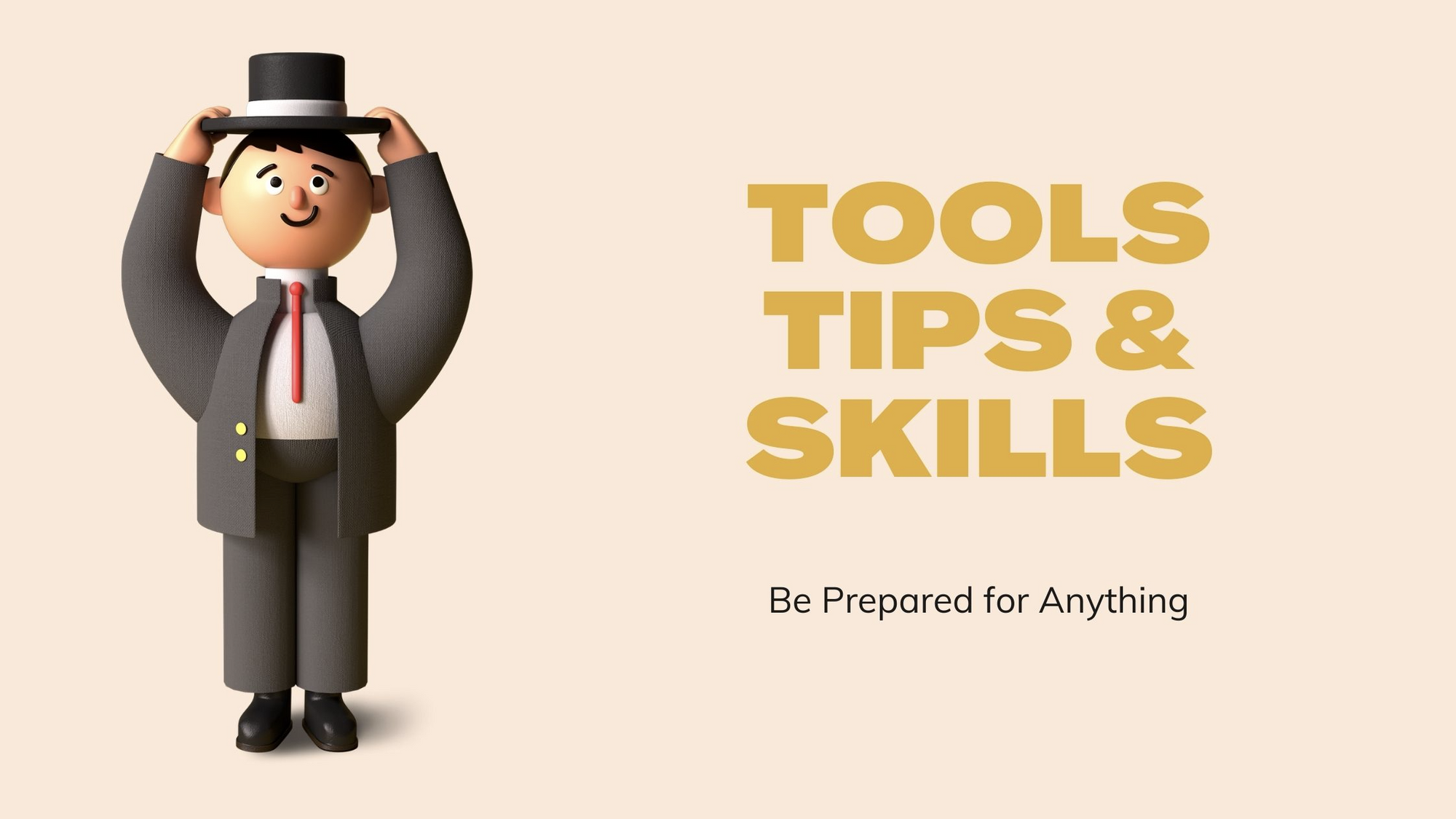 Teamwork
Teamwork is one of the 3 critical skills a project manager needs to succeed, along with effective leadership and communication. Project managers have to work with multiple sets of personnel, from employees and clients to suppliers and customers. And in a technical environment, a project manager will need to interface with product managers as well as engineering. Since a PM needs to oversee the entire project management process, being equipped with skills that allow them to work efficiently in a team is essential.
A good project manager can acknowledge that not everyone in the team knows everything, not even the PM themselves. The most efficient method of getting the optimum results is to manage a team in a way that the diverse skills of the team members complement each other. This mesh of different skills and knowledge allows the team to produce the best results.
Organization
Project managers need strong organizational skills to manage the project team better and align their work with the vision. Necessary organizational skills include:
Prioritizing Tasks
Multi-tasking
Delegation
Keeping the flow
Motivating
A disorganized project is most likely to take longer to finish than a carefully organized one. A project manager can also accurately understand the progress of a project if it is organized properly. Therefore, a PM needs to demonstrate solid organizational skills as the leader of the project team.
Project managers with good organizational skills are more likely to have control over the processes and can better manage the human resources available to them.
Critical Thinking
The process of project management rarely goes as planned, so a good PM is flexible. Project managers often find themselves with inconsistent information and irregular data. They might often find a big margin of error in the estimation of certain figures regarding the project. In these conflicting scenarios, a PM requires strong critical reasoning skills to assess what is in front of them and make a decision.
Project managers need to analyze the information available to them and interpret them with their critical thinking, making inferences and translating them into insights that can be used in the project. Strong critical thinking skills help them to take these types of problem-solving approaches.
Negotiation
Project managers can learn from diplomats about the valuable skill of negotiation. Negotiation not only proves to be a great tool for resolving wars but also for managing projects.
Members of a project team can be made of people with conflicting opinions and ways of working. A project manager needs to get everyone on common ground to achieve the desired results for a project. Negotiation is a powerful tool to bring everyone on the same page.
Apart from establishing common ground, a project manager may often be in need to negotiate budget and resource allocation, deadlines, or project specifics. A PM needs to be strategic while dealing with these issues. They should know when to make a compromise and when not to. Project managers who have strong negotiation skills can find a middle ground where everyone involved benefits from the agreement.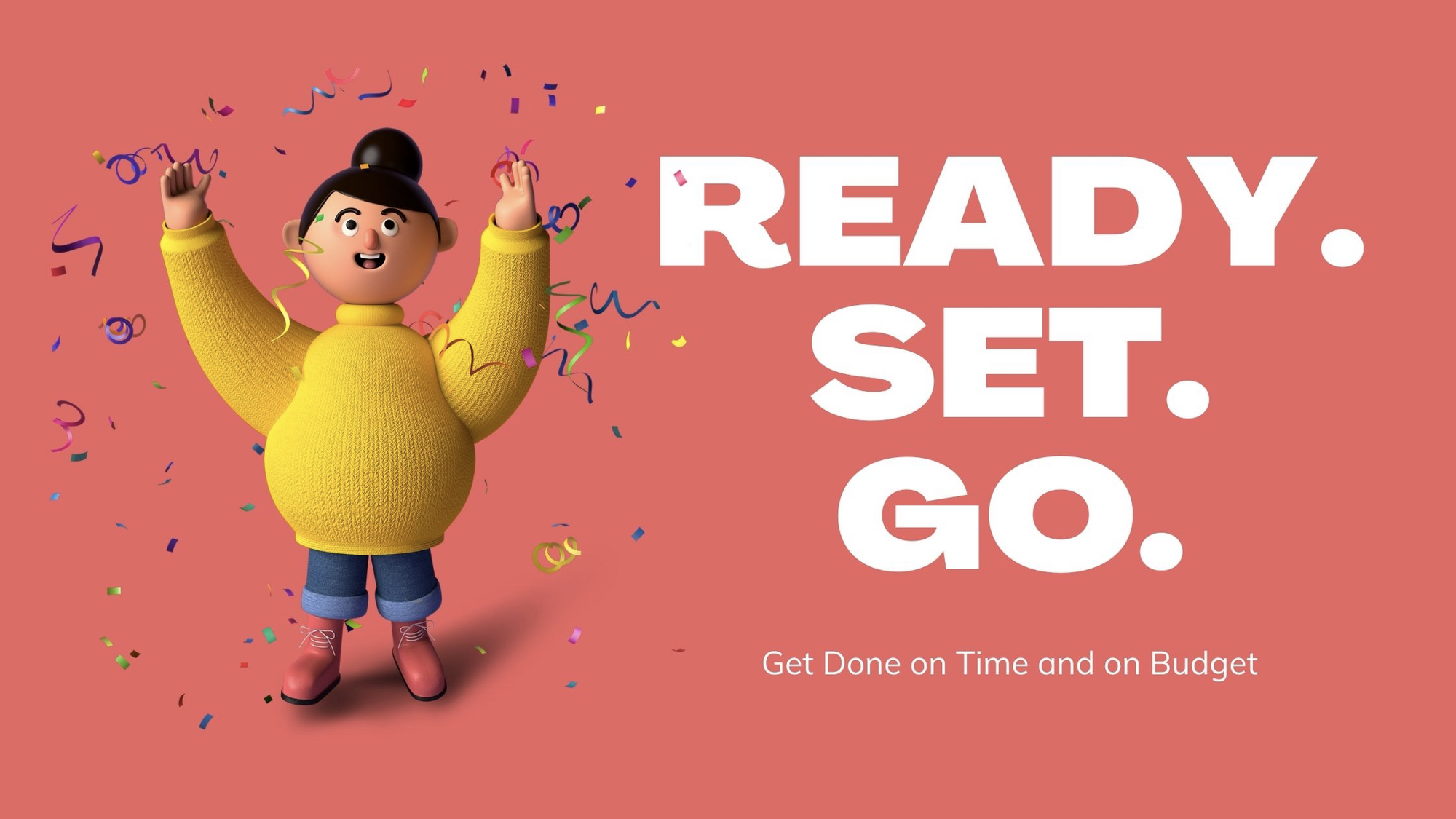 Creativity
Machines equipped with Artificial Intelligence (AI) can build things, find flaws, and improve things. But they are still unable to create something out of nothing, which humans can, thanks to their imagination and creativity.
Creativity is a valuable skill to have for project managers. Their dynamic role often puts them in unprecedented situations that require them to think out of the box. Creative project managers can work their way out when they are stuck with a problem. It is also a skill that complements other skills such as leadership, organization, and negotiation.
Tools for Project Managers
Every good PM doesn't just use a project management software, that goes without saying. But most project ninjas have a whole toolbox filled with all kinds of resources. This might include productivity apps like Process Street and communication programs like Slack. But one tool is a must have for just about product management superstar — a screenshot and file annotation tool like Markup Hero.
Markup Hero is a fast and easy way to capture ideas from web pages, emails, design files or literally anything on your computer. Then add annotations like arrows, boxes, text, callouts, highlights and other markup in seconds. Share you markups with colleagues in one click or copy to clipboard to paste into Slack, email, SMS, Discord and anywhere else you communicate with your team.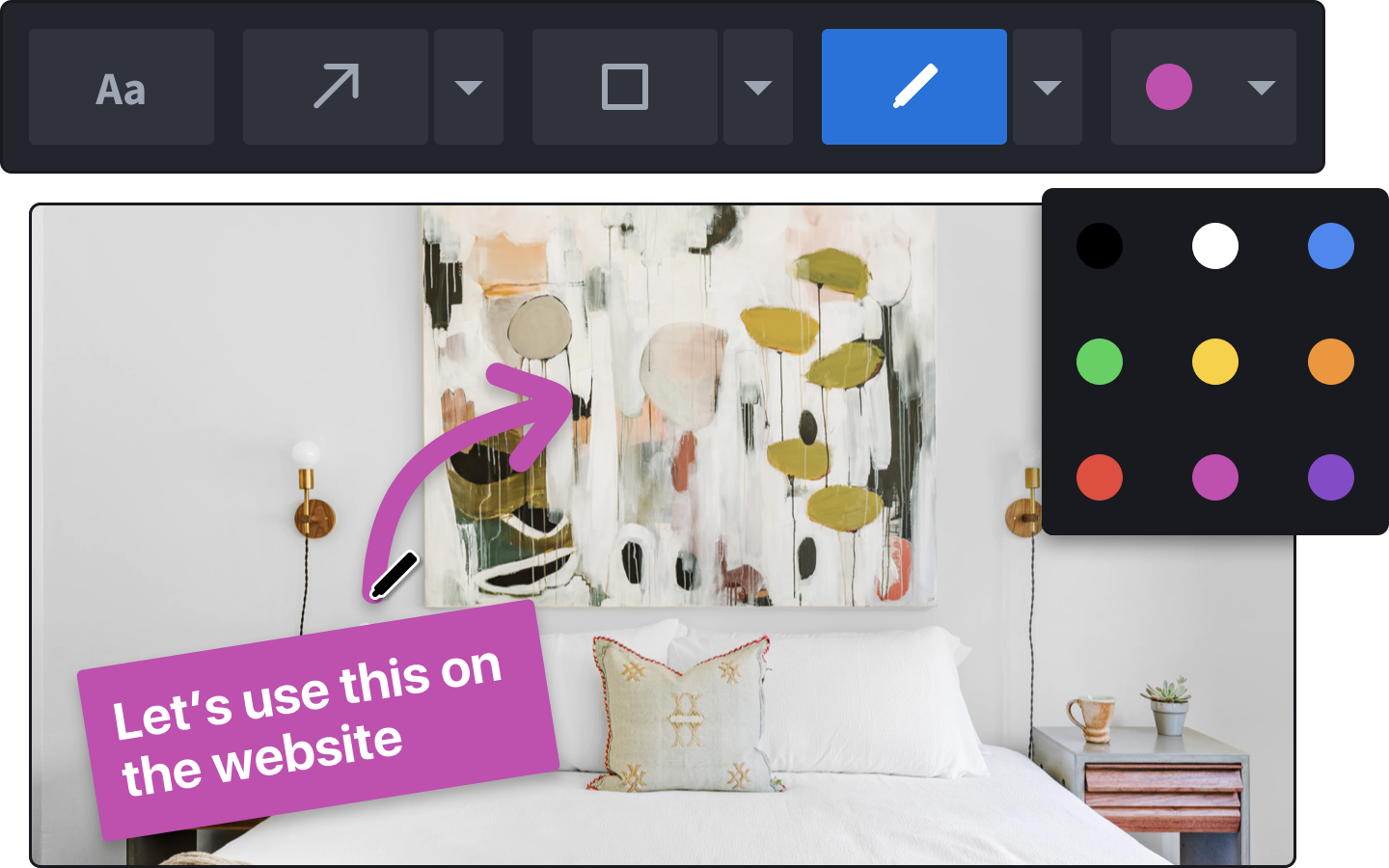 Use Markup Hero to annotate screenshots, images, PDF's, Google Docs/Sheets/Slides and more. Some of Markup Hero's features include:
Screenshots, Upload Images, PDF's, URL's
Always Editable Markups
Forever History and Tags
Text, Arrow, Rectangle, Oval, Pen, Colors, Line Thickness, Crop, Resize Canvas
Insert Images
Sharable Links
Copy, Download & Duplicate
Unlimited markups, unlimited storage, unlimited bandwidth
Markup Hero is the perfect companion for a product manager but is also great for for entrepreneurs, product managers, content marketers, bloggers, designers, customer service agents, executives, sales people and anyone in a collaborative environment.

7 Hard Skills For Project Managers
Scheduling
Project managers need to establish a proper timeline for the project tasks to be carried out, which needs to be in line with the deadline and available resources. They need to delegate tasks to the team and decide on the project milestones. A project manager has to be efficient in scheduling to ensure that the project finishes on time and avoid any last-minute rush to meet the deadline.
Good scheduling helps the project manager to keep track of the progress of the project at any given time. It also allows them to keep room for any adjustments if needed. If the team is working on shifts, having good scheduling skills helps to manage the shifts properly and avoid any confusion.
Research
A good project manager needs to be able to learn new information and skills when the project requires it. If a project manager comes across a gap in their knowledge, good research skills will help them fill the gaps.
Since project managers have to maintain a relationship with internal and external stakeholders, they need to remain updated on the market trends. But this doesn't mean that they need to spend all the time researching the market. Project managers with good research skills know what knowledge is most relevant to them and how to attain them easily.
Risk Management
Project managers need to be able to identify risks early and put in measures to tackle them. Although a large part of it comes from experience, project managers can work with their team to have better chances at identifying risks. After identifying the risks, they need to come up with contingency plans in case things go wrong.
A good project manager should be able to learn from their own experience to be able to identify and mitigate risks effectively.
Cost Management
The project manager needs to make sure that the project has a realistic budget to cover it. The budget needs to meet the financial needs of the project throughout its lifecycle. But the real challenge for the project manager is to control the costs while the project is underway.
Project managers often find themselves working with tight financial constraints. They need to find a way to make every bit of these funds count for each project. Project managers need to have strong cost management skills to not only finish a project within the budget but also to achieve the best results with it.
Task Management
A project consists of numerous tasks that give shape to the final result. Project managers need to navigate through tasks and keep track of the ones they delegate to the team members.
If a project manager is good at task management, it can boost the productivity of the team and increase efficiency. There is no universal method of task management. A project manager needs to assess the needs of the project and the team and take the task management approach they consider to be fit.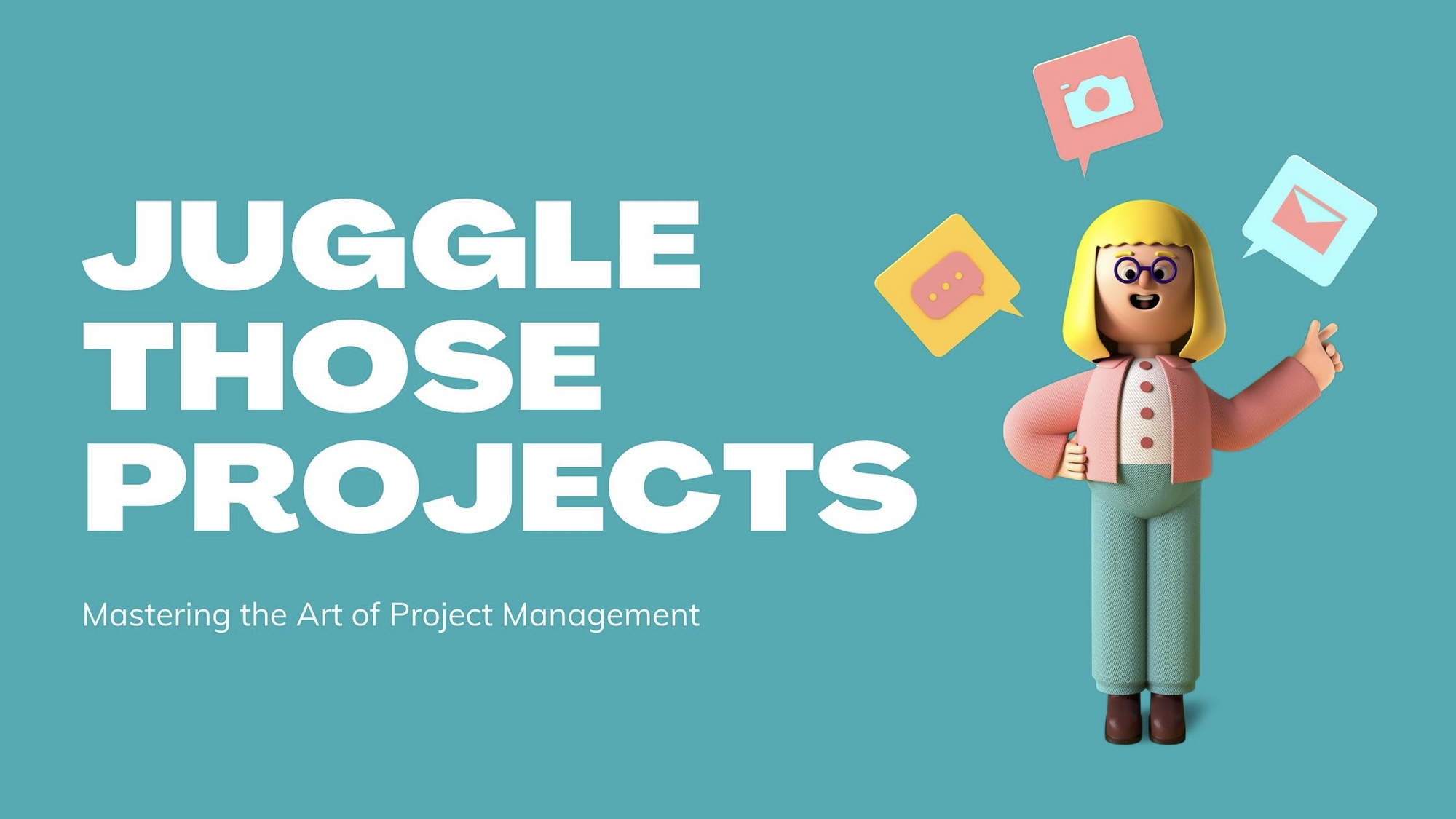 For example, a project manager can use the 50/50 technique to measure the performance of the tasks. The 50/50 technique allows the team to claim 50% credit of the project for starting it. The team claims the remaining 50% after completing the entire project. This can be an effective approach if the deadline of the project is short and has two reporting periods.
Quality Management
The project manager is responsible for the project outcome. A PM must keep tabs on the progress of the project to ensure the proper quality of the outcome.
A project manager should not compromise on the project quality to meet deadlines. Rather they should plan the entire process in a way that ensures proper quality control. Project managers can be very efficient in time and task management and still produce poor results if they don't manage the quality throughout the process.
Technical Skills
Project managers need to be efficient with the project management software and tools. They can choose from many project management resources that cater to different needs.
If a project manager is well versed in the systems used by their team, they can communicate easily. They can also get a more clear picture of how the tasks are carried out using the systems and can set more practical goals for the project.
Proper knowledge regarding the project management tools also helps a project manager choose the most appropriate ones and thus contribute to the project's success.
Project Manager Certifications
If you want to pursue a career as a project manager, you can get the upper hand by getting yourself certified. Certifications can help you explore new opportunities or climb up the ladder of project management roles.
You can find multiple institutions offering project management certifications. These can be industry or framework-specific. Project Management Professional (PMP), offered by the Project Management Institute (PMI), is the most popular and recognized certification in project management. PMI also offers CAPM or Certified Associate in Project Management.
Many organizations use different project management methodologies. If your goal is to work as a project manager with organizations that have an Agile framework in place, you can opt for "Certified Scrum Master" or "Professional Scrum Master" certification. You can also consider PRINCE2, SAFe, ITIL, and others if it suits your needs.
Starting Your Career As A Project Manager
Every industry across the world requires project managers who specialize in the areas relevant to each industry. If a business has projects, it needs project managers.
You have already read about the hard and soft skills you need to succeed as a project manager. If you can acquire and nurture these skills, make sure your resume reflects it. Since a recruiter cannot see you in action before they call you for an interview, your resume must make that impression for you.
You need to research the industry you want to work in properly to acquire skills and certifications relevant to it. Focus on what you can offer as a project management professional and seek opportunities that are aligned with it. You might not be immediately successful in your role, which shouldn't deter you from learning from your experience.
Conclusion
Project Manager may be one of the most complex roles to play in an organization. You get an opportunity to be a leader while being a coworker at the same time. Despite all the different skills you need to gain and the challenges you need to face, it is certainly not a role that you will get bored of.