Aspiring entrepreneurs understand that leveraging tools can help them be more productive in building out their businesses. Whether it be improved project management or designing great presentations, digital tools can help you get things done more efficiently.
Let's look at some software tools that can aid people in building their dream enterprises. We've selected our favorite tools from a few categories and provided an overview of their features, benefits, and pricing.
Rockstar product managers need efficient ways to capture ideas, communicate clearly, and share with colleagues. Markup Hero allows PM's to take screenshots or upload and annotate images or PDF's. Product managers can easily give feedback and gather consensus with Markup Hero.  Moreover, the tool saves them precious time, and stay organized. And all markups can be shared with a link, copy to clipboard, or downloaded.
Features
Markup Hero is compatible with Mac, Chrome, Windows, and Linus, making it accessible for almost any product manager. You are able to integrate scrolling screenshots, allowing you to provide comprehensive feedback on full page design. There are many ways to annotate screenshots, whether it be through arrows, highlighters, or through text.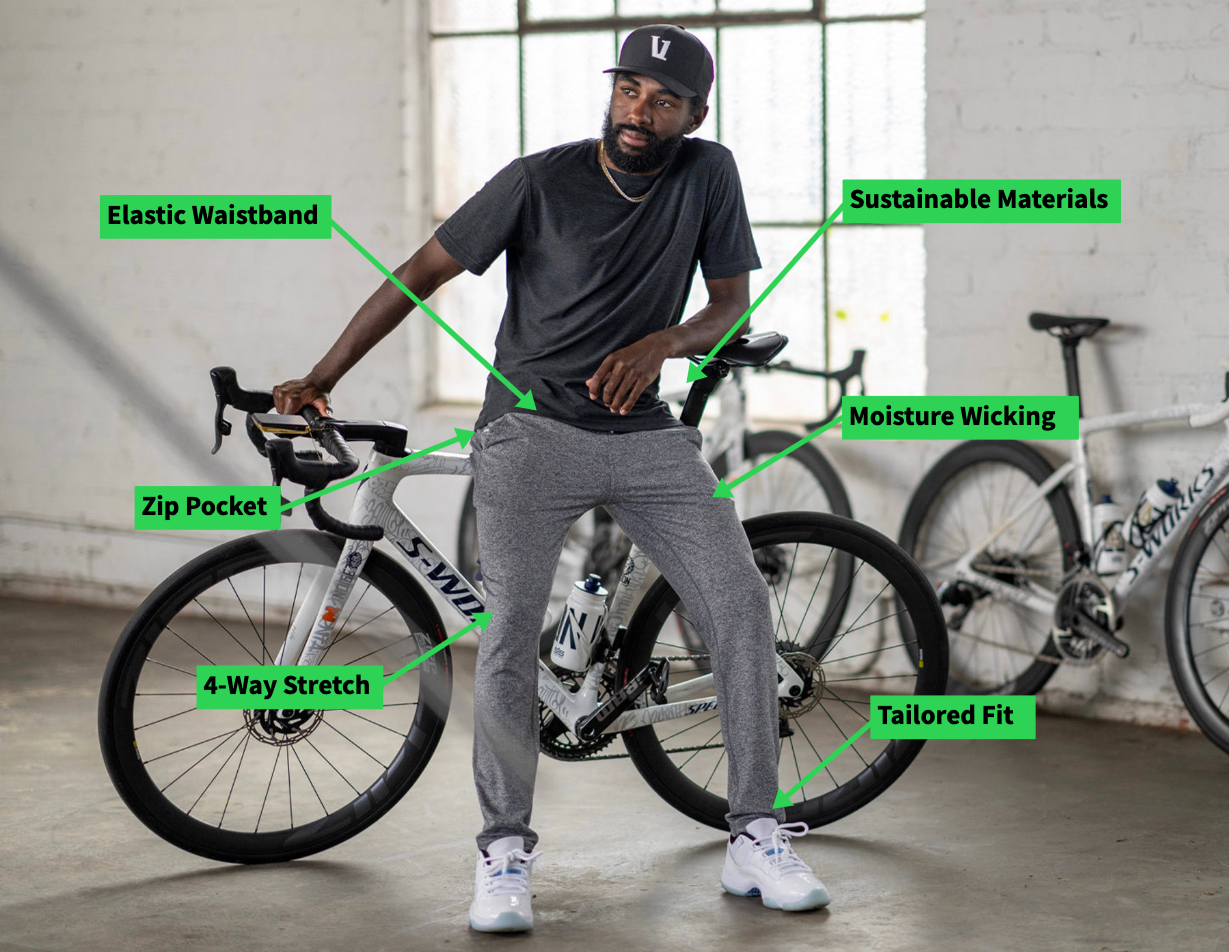 Benefits
Markup Hero makes product management efficient and extremely compatible. You are able to quickly share annotations, making collaboration extremely simple. Instead of typing out long lists of instructions or tasks, managers can use Markup Hero to more efficiently communicate directions to other co-workers.

Pricing
Markup Hero has three separate plans:
Sidekick Plan: Free, for anyone who wants to try it out without signing up
Hero Plan: Free, Sign up required, for individuals that want the basic tools and features with history for 10 markups per month.
Superhero Plan: $4 per month, for professionals & teams that need access to all our tools and features with unlimited usage.
Work Management and Team Collaboration: ProofHub
ProofHub is a SaaS-based work management and team collaboration tool that is designed to simplify complex project management, streamline workflows, and improve team collaboration. You can plan, execute, and monitor projects from start to finish to ensure potential bottlenecks are minimized and deadlines are met consistently.
Features
ProofHub offers a wide array of powerful features that allow project managers to have complete control over teams and work with all the information put in one place. Some thoughtful features include task management, chat, online proofing, time tracking, scheduling calendar, etc. Users do not need to switch various applications as ProofHub also offers integrations with third-party applications. It is scalable, customizable, and can be accessed anytime, across multiple devices.  
Benefits
ProfHub is easy-to-use and has an intuitive interface that makes it easy for new users to navigate the tool without any hassles. ProofHub helps to bring project teams, clients, and stakeholders together on a common platform for seamless coordination on work. Project managers can easily allocate tasks to the right people, and find out who's doing what. Its multilingual interface (11  languages) removes communication barriers between users from different nationalities.
Pricing
ProofHub offers two fixed-rate pricing plans along with a free plan.
Free plan: ProofHub offers a 14-day free trial.
Essential Plan: $45 per month when billed annually, comes with Core features, unlimited users are allowed.
Ultimate Control Plan: $89 per month when billed annually, comes with Core + Premium features. Unlimited users are allowed.
Project Management: Teamwork
Teamwork is a project management software designed for professionals, equipped with management essentials you need to successfully run your business. It offers the ability to manage multiple projects at once.
Features
Teamwork is simple and easy to use. It is flexible, meaning you can view your projects as part of a task list, Gantt chart, or board view.
Due to its scalability, you  can use its advanced dashboards, time tracking tools, and workload management systems to adjust as your business grows. Finally, its compatibility allows you to keep everyone accountable at the same time.l
Benefits
Teamwork has enterprise-level features, allowing you to take advantage of sophisticated software tools through an accessible UI. Alongside its exceptional software tools, Teamwork puts a strong emphasis on customer support, which gives you more headroom. With Teamwork, you can say goodbye to project management fails.
Teamwork is compatible with existing tools including Slack, Dropbox, Zapier, and Xero, giving it an important role of managing all of your tools at once.
Because over 20,000 companies use Teamwork, it is known to be very reliable and beneficial to business productivity. Its free version allows you to try it out before you make any commitments.
Pricing
Teamwork offers three pricing plans for different types of users.
Free: This lets a maximum of 5 users use the platform and adds basic project management features.
$10/user/month: Requires a minimum of 3 users. It lets you add multiple projects and gives you more features.
$18/user/month: Requires a minimum of 5 users. This plan is ideal for large teams and adds more features like custom fields, budgeting, time management, etc.
UI Design Tool: Marvel
Marvel gives UI designers everything they need to work at their best. It allows you to wireframe, build, and prototype your projects all at once. Moreover, it lets you instantly generate design specs with Marvel's wide assortment of design tools.
Features
It can create both low fidelity and high fidelity wireframes, interactive prototypes, and user test designs. Its Handoff feature gives the HTML and CSS codes to developers, allowing them to start building instantly.,.
Benefits
Marvel allows you to generate design specifications and connect them with your workflows instantly. You can sync your designs across devices and display designs without coding requirements.
The platform is intuitive and easy to use. It also allows you to automate your work and test prototypes across devices, making it easy to collaborate across teams.
Pricing
Marvel has a free version that lets one user have one project, and its paid subscriptions are spread across three categories.
Pro Subscription (1 user): Billed at $12/month, it is best for individuals because they can have unlimited projects with prototypes they can use for themselves.
Team Subscription (3 users): Best for small teams; this is billed at $42/month. You have access to Premium support and all the features included in the Pro Subscription.
Enterprise (Unlimited users): Best for large organizations, you have access to unlimited projects. The fee varies on a case-by-case basis.
Slidebean helps simplify the pitching process for investors. It allows entrepreneurs to make impactful pitch decks through their consultation service and design tools.
Features
With their pitch deck builder, you can use templates and consult with their experts to make the best slides for your presentation. Its interface is easy to use, making the customization process for your pitch deck extremely simple. If you decide that you don't want to customize it yourself, you can have experts make the deck from scratch.
Benefits
The platform allows you to connect with investors and can help you manage interactions with them. The software also has multiple financial model templates and document libraries to help you make realistic financial projections.
If you're short on time, you can let a team of experts build your deck. They use industry-leading tools to protect your finances and create a pitch-deck structure with great potential.
Pricing
Their design services are spread across two categories.
Design: The service starts at $39/slide for just designing your presentation.
Pitch Deck: With the design, content writing, and strategy built-in, you will have a pitch deck made by professional analysts for your business. This service starts at $1,999 per project.
Acuity Scheduling is an appointment scheduling program for businesses. It has a real-time interface your clients can use to self-schedule their appointments. It integrates well with most existing work apps.
Features
Acuity Scheduling allows you to make custom scheduling sites with your own URL.
Whether it be bookings for classes, interviews, or subscriptions, Acuity has templates that allow you to customize the software according to your needs.
Benefits
Acuity offers flexibility. You can have customized email and SMS updates about your schedule, reminders, group scheduling features, etc. It is also compatible with other softwares, including Google Calendar, Office 365, iCloud, and Zapier..
Acuity shares your real-time availability with your clients so that they can self-schedule their appointments, saving time for both parties. You can personalize the user interface to match with your brand's logo and color scheme.'.
Pricing
You can receive a 7-day free trial to test out the features yourself. There is a free version with limited features. Aside from this, prices are separated into three categories.
Email marketing: AWeber
AWeber is an email marketing service that enables you to engage with your customers. It gives you access to a wide range of templates, and you can quickly edit your emails with an easy-to-use interface.
Features
It has autoresponders that can help you maximize user engagement. Its template library and email marketing analytics also give you creative liberty.
The service also runs on a mobile app, meaning you have greater flexibility to work on the go. Its tracking features can give you a better insight into your audience, leading to more productive and efficient business execution.
Benefits
You are able to design through Canva and have cross-platform support with AWeber. Additionally, its automation features can help you create campaigns with ease.
Landing pages, push notifications, forms, and organic funnels can be personalized and segmented to the needs of your business. The platform's email designer tool and stock image library let you create your intended email designs in no time.
Pricing
AWeber has a free plan with limited features, where you can have a maximum of 500 subscribers and send 3,000 emails per month.
AWeber Pro: is the paid variant that starts at $16.15 per month. It gives you access to 500 email subscribers, unlimited email lists, advanced automation features, and tracking tools. The prices are based on subscribers, so you pay more as your subscribers increase.

Social media management: MeetEdgar
MeetEdgar is a social media tool designed to be time-saving and easy to use. It has automations that can organically create new posts from your existing content library.
Features
It has an organized library of content that is used to automatically create posts that will keep your social media feed looking fresh.. The app also has an automated scheduler, URL shortener, and engagement monitoring indicators.
The app offers A/B testing options to understand what engages your audience the most. With a simple UI, MeetEdgar is easy to use all the time.
Benefits
MeetEdgar has a support team that can offer you one-on-one assistance as you set up your workflow. It syncs with your social media channels and automatically posts content when you don't have time to schedule updates manually.
Over time, Edgar builds its library of content across different categories. If you run out of content, the app will repurpose previously shared material so that your social media is always active.
Pricing
MeetEdgar has two separate plans.
Eddie Plan: At $299 a year, you get access to 5 social accounts with unlimited scheduled posts and 10 weekly automations across 4 content categories.
Edgar Plan: Starting at $499 a year, this service packs 25 social accounts with over 1,000 weekly automation across unlimited, customizable content categories. This plan is best suited for small businesses and entrepreneurs.
Final Thoughts
There are many software tools available for businesses, but it is essential to pick the right one for yours. The tools in our list have a robust set of features and benefits that will help anyone with an entrepreneur mindset improve their workflow.
PRO TIP: Ready to learn the top attributes of successful entrepreneurs? Read our comprehensive guide on cultivating characteristics of entrepreneurs to step up your game.
Most of the tools here offer free versions for you to trial and use. We recommend that you try out the resources relevant to your business and see how they improve the efficiency of your business.