You've heard the hype and so you want to become a product manager? Glassdoor recognized Product Manager as the 4th Best Job in the US. And it's rising in popularity as the median base salary has jumped to $117,713 in 2020. But how do you learn the skills needed for product management today?
Or maybe you've already been working as a product manager but you're ready for an upgrade. With continual improvements to product management techniques, strategies, skills, and processes, the only way to stay on top of competition is to keep a steep learning curve.
As we speak, new product management courses are being written and launched online. A quick search on Google will lead you down a rabbit hole of courses from free to thousands of dollars. Your goal of becoming a product manager at Amazon or Facebook might feel like a distant dream. But like anything, you just have to take the first step.
The good news is we've done the research for you. These are the 10 best courses you should evaluate to start your career in product management or to step up your game and have you making more money or working at bigger companies in no time.
The Courses

280Group is a platform dedicated exclusively to offering product management courses, training, and consulting.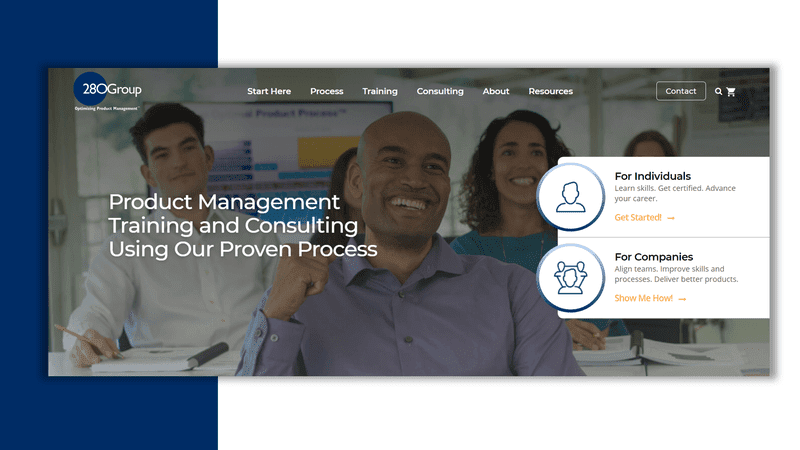 The platform is unique for its diverse range of courses tailored to every learner's needs.
Based on your preferences, you can choose to take the course in 4 ways.
Live online training
Self-study mode
In-person courses
Custom/On-demand training
Regardless of the channel, the most popular course, of course, is the Certified Product Manager. The first part of the course focuses on the learning modules. The next part focuses on obtaining the credentials for AIPMM certification.
So whether you are a product executive, or a fresh graduate looking to land on product management jobs, the 280Group product management courses are guaranteed to not only train you but also help you to get certified and recognized worldwide.
Duration: 8 months (4 - 7 hours/week)
Level: Beginner to Advanced
Pricing: $1,495  
Number of modules: 18
Question: How to get your employer to pay for your course?
General Assembly, a popular tech education school, says that 45% of students receive a reimbursement for tuition from their employers. So how do they get it? They ask. Most employees are surprised at how often an employer will pay for continuing education, but few actually ask for it. From an employers perspective, hiring and training someone new is way more costly than paying for an existing employe to learn new skills.
Commonly referred to as the Market Leader in offering Product Management Courses, Product School should ideally make it to any list.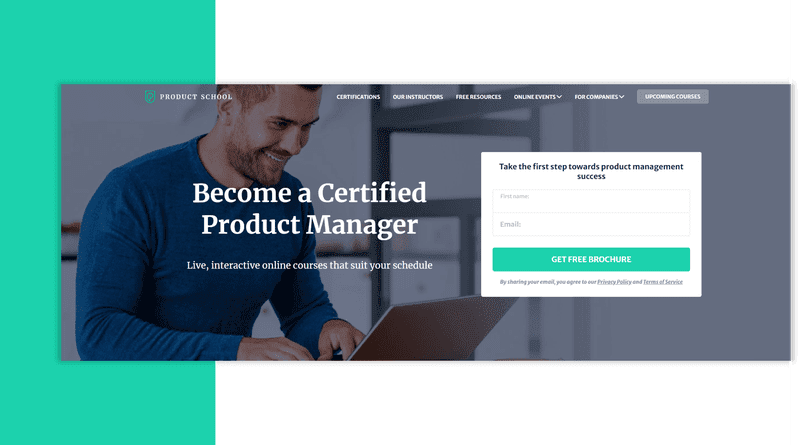 The platform offers three programs based on your expertise.
Product Manager Certificate for Beginners
Product Leader Certificate for Managers
Finally, Product Executive Certificate for Executives
You can download the detailed brochure here but if you must know one thing about Product School, the platform truly stands out in its team of world-class instructors who are current practitioners in most elite companies.
Each certificate will cost you $4199 with two month-live online training and 3-month access to Product School resources. However, applying for three programs at once will cost you $9999 with six month-live online training and 1-year access to Product School resources. Custom plans are available too.
And the reviews are in. Look at the scores given from past participants; to say they are impressive would be an understatement.

Duration:  40 hours (20 hours for Product Executive Certificate™)
Level: Intermediate to Advanced
Pricing: $4199 per certificate
Number of Modules: 8 per course
Instructor: 12 instructors; see here for more detail
QUESTION: Are there prerequisites for product management courses?
Most of the courses shared here are good for beginners as well as battle tested product experts. One of the common challenges for any skills based role is that over time you forget some of the fundamentals that you may have learned earlier in your career or haven't had time to track new developments. All of these courses cover concepts that are valuable in all cases.
If you are a mid or senior executive responsible for product or portfolio strategy in any function, or simply a professional aiming for more formal product management positions, this course is for you.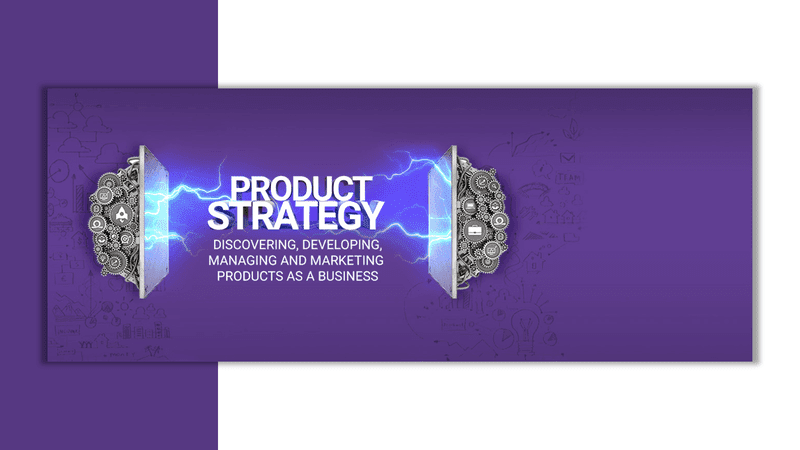 It includes every module you'd expect in product management courses and more. The program stands out in its value proposition of offering real-world custom case studies and examples.
Moreover, the faculty members have years of consulting experience with top global tech firms such as Microsoft, Facebook, Salesforce, and AT&T. So if you're looking to land a brand name product manager job, here's your chance to learn from people that have already done that.
Duration: 2 months (4 - 6 hours/week)
Level: Intermediate to Advanced
Pricing: $2,600 (special pricing for group enrollment)
Instructor: Mohanbir Sawhney, Associate Dean for Digital Innovation at McCormick Foundation Chair of Technology.
QUESTION: Do I need a product management certification?
Some of the courses in this article offer various types of certifications. And while there are some well known certification standards like AIPMM which many hiring managers at bigger companies are familiar with, it's not a requirement. You'll be better off taking a course that fits and where you can really absorb the content vs. having a document that certifies you took it. In the end, actions speak more than words so it's what you do on the job that will make you a great product manager.
This course bundle is offered by Keela Robinson, VP of Product Innovation at Netflix, and is comprised of four individual courses.

Product Management Fundamentals
Product Management: Ace the Interview
Vision: Inspiring Teams
Product Strategy
These courses cover everything you need to know to land on a product manager job or to further propel your career.
What's unique about this course bundle is that it offers a 30-day money back guarantee, something rarely found in other product management courses.
Duration: 6 hours
Level: Beginner to Advanced
Pricing: $396
Instructor: Keela Robinso, VP of Product Innovation at Netflix
Additional resources: Downloadable and editable templates, quizzes and exercises, all-in-one study guides, and sample interview
Additional resources: downloadable and editable templates, quizzes and exercises, all-in-one study guides, and sample interview
QUESTION: What are the popular tools that product managers use?
Any good product manager will tell you that skills and knowledge are only one part of the equation for being an amazing at your job. The other part are the tools you'll be using. There are many great tools out there from QA to roadmapping, dev sprint management to wire-framing and everything in-between. But one tool that pretty much every product manager uses is a screenshot and file annotation app like Markup Hero.
Markup Hero Can Help Become a Top Tier Product Manager
Enter Markup Hero, the lightning fast way to capture ideas, give feedback, share ideas and collaborate on projects.
Giving Feedback Has Never Been This Easy
Take a screenshot or upload an image or PDF, then use the annotation tools to write notes, explain ideas and markup important things.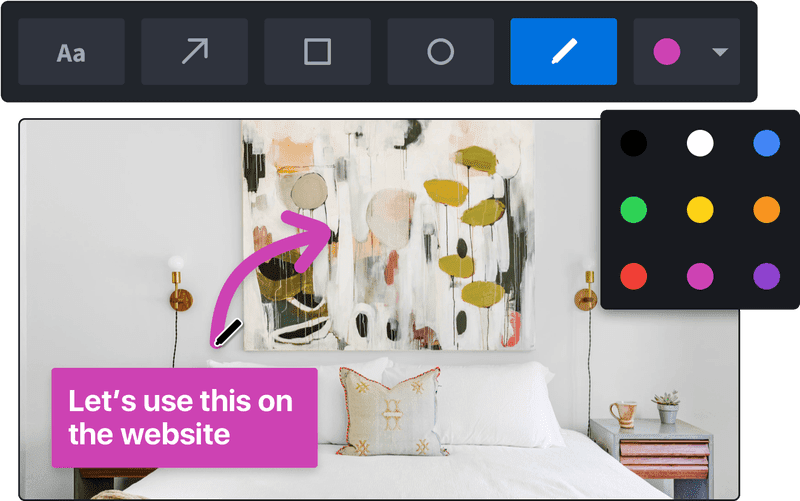 Share and Collaborate With Co-Workers
Instantly copy your markups and paste them into any tool: email, SMS, Slack, Google Docs and anything else. Or copy a share link and send it to colleges to get their feedback and comments. It's fast and easy.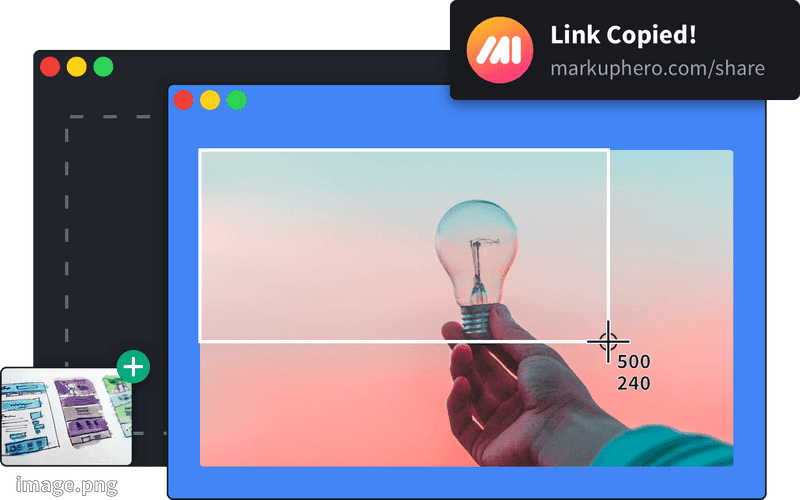 Save and Edit Your Markup History
You can also access all your markups and annotations with just one click. In case you need to change something, Markup Hero has that covered too; just click, edit and send from anywhere anytime.
---
5. Product Management Courses by Stanford University
Are you more of a discipline-based person than a practitioner? Then, the product management courses offered by Standford University should be your ideal choice.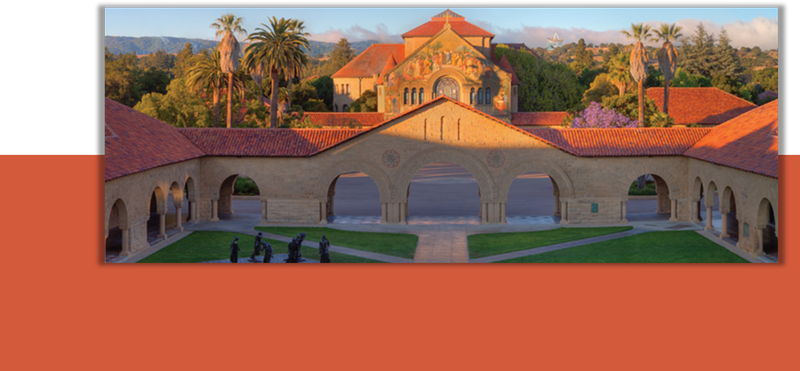 Unlike the other courses, we have mentioned, the Standford courses are much academically refined, and cover the hands-on skills required throughout the product lifecycle stage. Some courses also focus on user-centric product development backed by design thinking.
The University offers 30 courses on the topic. However, we have handpicked the best two for you.
Duration: 10 weeks (The course starts on 21 September and continues till 4 December).
Level: Beginner to Advanced
Tuition: $765
Instructor: Kunal Punjabi, who first-hand helped launched several products including Bills.com, and Freedom Debt Relief.
Duration: 7 weeks  (The course starts on 12 October and continues till 4 December).
Level: Beginner to Advanced
Tuition: $605  
Instructor: Aswin Pranam, a former member of McKinsey & Company, Google, IBM, and top names in the world.
QUESTION: Can I work full-time and also enroll in a product management course?Most of the time the answer is yes, particularly in the case of online courses where you can do the work on your own schedule. Moreover, even if you're at a job doing something other than product management, your company is likely to let you work on continuing education even if it's not a match for your current role. They may even have a product management career path you can tap into, so ask.
Coursera is a great platform that offers tons of courses, many free, that are delivered through accredited schools and universities.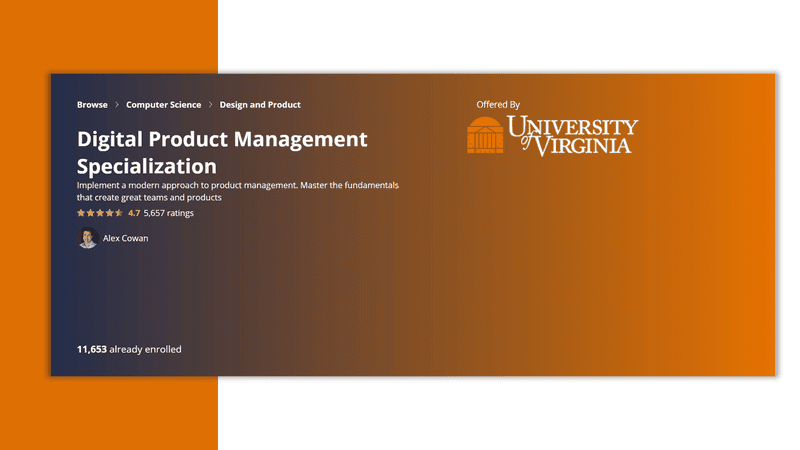 If you are just starting out in the product management field this could be the perfect course for you. It's  offered by the University of Virginia and covers fundamental skills very quickly and it's easy for newcomers to understand. Some key modules covered in the specialization:
Fundamentals of digital product management
Design thinking
Hypothesis-driven experimentation and development
Actionable analytics
User experience design
Agile software development
Duration: 5 months (3 hours/week)
Level: Beginner
Pricing: $399 for the full specialization (Financial Aid available)
Number of Courses: 4
Instructors: Alex Cowan, Faculty and Batten Fellow, Darden School of Business
Bonus: It's hard to ignore the amazing reviews from this course.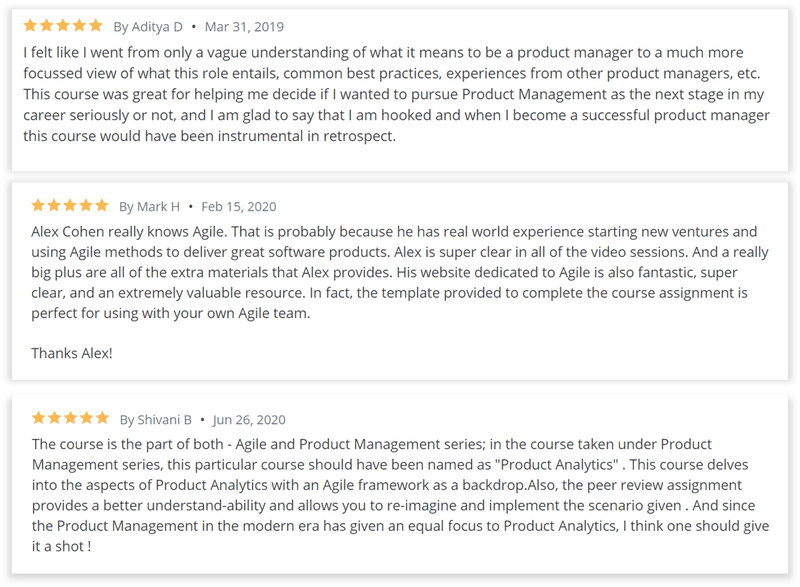 QUESTION: Am I working independently or will there be other students in the product management course with me?
Both. Most online courses have course work that can be done independently but some also have group sessions where you work with an instructor along side of other students. This can be very valuable because you can learn from questions and feedback your peers have.
If you happen to know somewhat about the field, and looking for an upgrade, then you should look into this course offered by the University of Boston.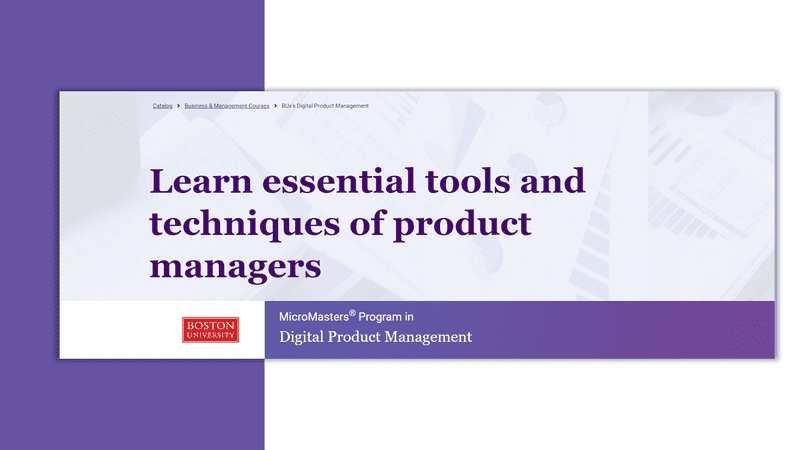 This program is a great starting point for new product managers. The content structure includes a lot of open-source readings, and thus offers you an idea of how broad the subject is. Here are some of the core topics covered in this course:
To better the roles and responsibilities of a product manager
Be able to understand the needs, desires, and pain points of your customer segment and integrate the findings into designing the product, value proposition, marketing strategies, and brand positioning.
Transform ideas into tangible resources i.e. wireframes, 3D prototypes, and minimum viable products (MVPs)
To be able to scientifically validate market findings and hypotheses.
Develop design models for instant feedback and idea-sharing
Optimize system with open architectures
Leverage and enable system designs, and ecosystems.
Duration: 8 months (4 - 7 hours/week)
Level: Beginner
Pricing: $1,995 (full program)
Number of courses: 5 graduate-level courses
Instructor: 9 instructors from Boston University
Bonus: edX also offers some standalone courses on product management which are worth evaluating:
QUESTION: What are the typical professional backgrounds of product management students?
About half the students you'll encounter in these courses are current product managers looking to expand their skills or upgrade their roles from associate to director to VP and beyond. The rest are newcomers to product management. These are people looking to change careers, explore a long lost passion, want to make more money or just ready for something differing.
Udemy is a great platform for peer to peer learning. Courses on this platform can be quite a bit less expensive than some of the other sources on this list.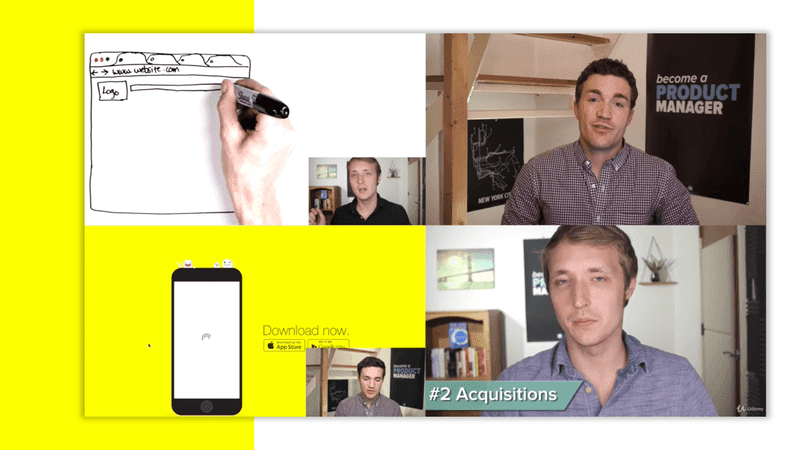 Also, Udemy courses tend to be very action oriented and less theoretical which is something that a lot of students appreciate. This is one of the most comprehensive product management course on Udemy and it's a best seller. The name pretty much self explains who the course is for: job aspirants and people looking for a promotion.

In terms of learning objectives, the course comes with an impressive list. It covers topics such as:
Analyzing the market needs and competitive landscape
Monitoring and evaluating results
Dissecting the product lifecycle
Designing the experiment
Conceptualization and materialization of the product
Managing the people and stakeholders
Cole and Even provide a ton of practical aspects such as job applications and interviews that a product manager is likely to run into.
Duration: 13 hours of videos(144 videos)
Level: Beginner to Intermediate
Pricing: $9.99 (Original price $134.99)
Number of Modules: 18
Instructors: Cole Mercer, Senior Product Manager at Soundcloud & Evan Kimbrell, Founder of Sprintkick
Additional resources: 25 articles, and 121 downloadable assets
Review: 4.5/5 (26,991 ratings)
QUESTION: Whats the difference between online or on campus product management courses?
Given that our current social landscape has made in-person learning very difficult, there should be no reason why an online course won't work for you. That said, the major difference is that an on campus class allows you to learn alongside your other people in your same situation. This can be helpful if you struggle to stay focused when at home or just want the experience of shared learning.
If you are looking to master any skill including product management within one month, then look no further.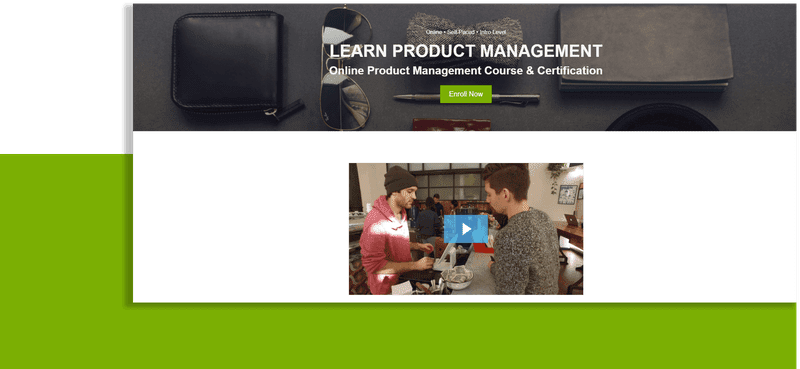 One Month designs its courses in such a way that is easy on both your time and money.
The course is especially useful for people looking to launch a new product. Starting from conceiving to planning to prototyping to finally executing, the course instructor, Christian Arca, the former Product Manager at Etsy, will help you envision your next big project.
So that you can decide faster, you can view the 4-week syllabus here.
Duration: Duh! it's one month
Level: Intermediate to Advanced
Pricing: $199
Number of Sections: 5  
Additional info: 1-year access to course materials
QUESTION: How much do product management courses cost?
As you can see from this list, the cost for online product management courses vary from less than $100 to more than $5000. But cost is not always an indicator of the results you'll get. Review the course syllabus first and choose a course that fits your budget and covers the areas that are most interesting to you.
This is yet another brilliant course from Udemy. If you are on a low budget, this course is optimal for you.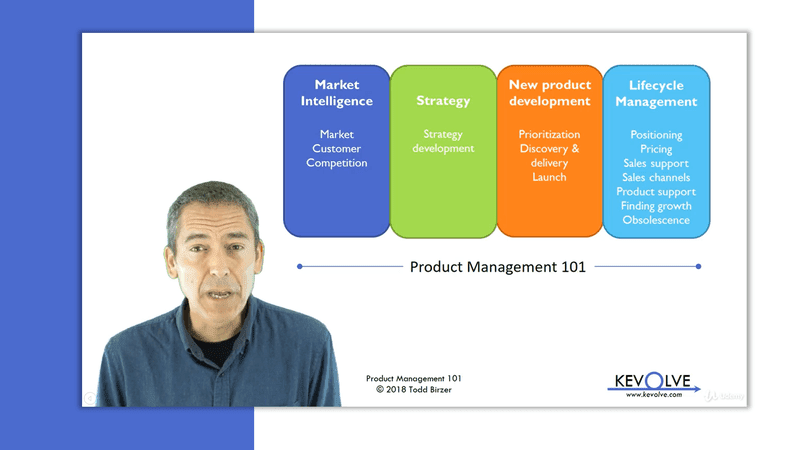 Moreover, for people who are running around the clock, the flexible on-demand videos can come in real handy at times.
Apart from the conventional content that you'd expect in product management courses, Todd Birzer brings to you an in-depth discussion of market intelligence and new product development
Duration: 4 hours and 14 minutes (62 videos)
Level: Beginner
Pricing: $9.99 (50% off as of this article's writing)
Number of Sections: 6
Instructor: Todd Birzer, Principal Consultant at Kevolve Product Management
Additional resources: 15 articles, and 54 downloadable assets
Review: 4.5/5 (4,838 ratings)
---
Honorable Mention Product Management Course
Previously Lynda.com, LinkedIn Learning offers a ton of courses on literally every single topic you can image. The courses are usually shorter but also easy to consume with very actionable insights. We thought it would be a good addition to this list.
Product Management First Steps by Doug Winnie on LinkedIn Learning
This course is more of a workshop for product managers and executives. In 2 hours, Doug Winnie provides a brief overview of product management and the associated six stages of a product life cycle.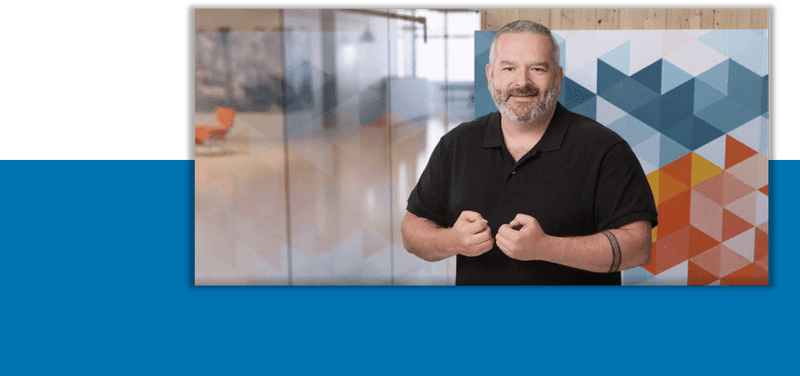 The key skills covered in this short course are:
Product Management
Business Strategy
Operations Management
Duration: 1 hour 51 minutes
Level: Intermediate
Pricing: Comes with the LinkedIn subscription
Number of Sections: 8
Instructor: Doug Winney, Technology Education Evangelist at LinkedIn
Resources: 2 project files and 8 quizzes
Conclusion
Becoming a product manager is the dream of many people. Building software, products and services are a lot of fun, the pay is great, and the cross-departmental interaction is both challenging and rewarding.
So this was our take on the Best Online Product Management Courses in 2020. Good luck on your path to a new career or to growing your expertise in your field. There are many more courses, but at least one of these ten are almost certainly a fit for you. Drop us a line if you have other ideas or have feedback after taking one of these courses.