Teachers worldwide have had to switch to distance learning overnight. Most of us have struggled to get onboard the distance learning bandwagon. Even with the endless list of educational tools and resources, it's been hard. We've had to find sustainable ways to transfer our traditional teaching skills to an online setting.
What Makes a Good Teacher?
Other teaching skills are not obvious but are still crucial qualities of a good teacher. For example, self-confidence is the belief that you can deliver your intended lesson effectively. The more you take classes, the faster you develop confidence, and the more effective your teaching methods become. Soon you will spend less time stressing over-preparing for class and grading homework and can focus on your students.
Although empathy is a natural attribute, having regular conversations with your students may help you become more compassionate towards them. Empathy is also a sign of better emotional intelligence. It is the ability to understand contextual cues, better frame your answers, and please your audiences.
Moreover, you need to be open-minded to the possibility that some of your students might be deeply affected by the pandemic. Some may not have the resources to continue their education because of the resulting financial crisis. Let them know that you and the school are here for them and ready to help with whatever you can. Your compassionate attitude will ultimately lead to a pleasant classroom atmosphere and better student engagement.
With those things in mind, ask yourself these questions:
What are the most important teaching skills for distance learning?
Are the skill requirements the same as in physical classrooms?
Are traditional teaching skills transferable?
Can everyone develop these new skills?
What are the best educational tech tools for distance learning?
This article will describe the five most important teaching skills in an online classroom and why you need them. You will learn about tips and tricks on how to improve in-person teaching skills and transfer them to a distance learning setting. We will also provide you with a process-oriented framework that will help you design your courses and prepare for your classes effectively.
And, be sure to stick around for the end of this article where we share the education technology tool you simply cannot live without.
1 -- Patience
Online classes can take a heavy toll on your patience level. You are not alone if you find online classes more stressful than in-person ones. Technology won't listen to you, apps will crash, and the internet connection will backfire. Sometimes your child or your cat may jump on you in the middle of the class. On top of that, students do love to test our patience. Whatever happens, you must never let these distractions frustrate you.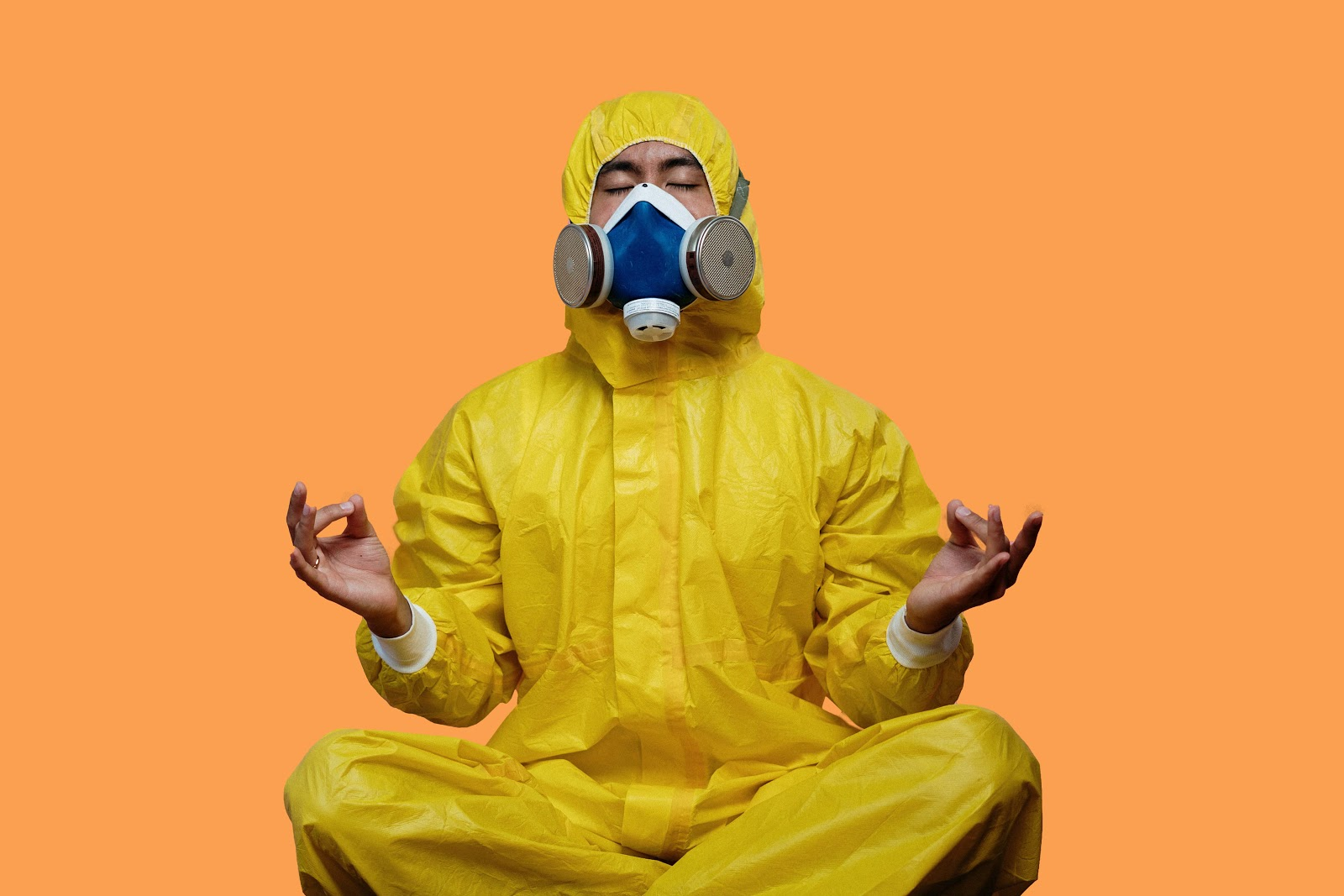 The fact is, you will have a hard time coping in an online environment if you lack patience. The more your patience develops, the easier it is to remain gentle with your learners. But don't worry, here are five techniques you can follow to increase your patience.
Take some deep breaths and step back the moment you feel like your blood boiling.
Sometimes our reaction to unexpected circumstances makes us lose our patience more than the situation itself. The trick is to develop acceptance and acknowledge that anything that can go wrong is likely to go wrong.
Take a moment to evaluate your day. Then cancel or delegate less important activities that are stressing you out. Learn how to say no to toxic workload.
You can join teacher communities on Facebook to cope up with the ongoing COVID-19 stress. For instance, Global Educator Collective is a temporary platform dedicated to supporting educators with useful resources.
Use the extra time at home to rediscover your hobbies or meditate. Even momentary time off can drastically improve your mood and help you stay calm in class.
Lastly, use technology to reduce your workload. We will discuss in-depth about tech in later sections.
2 -- Planning and Organizing Skills
You are miles away from your students. Your students are possibly even in a different timezone. The communication channel is too noisy to address the individual needs of your students. There are too many factors that can go wrong in an online class. So just winging it won't cut it anymore. You must plan everything to the minute detail beforehand.
If you are dubious about your planning skills, M'hammed Abdous, an education consultant, proposed a process-oriented framework for online teachers in his research. The summary of the paper works as a step-by-step guide to designing your next online courses.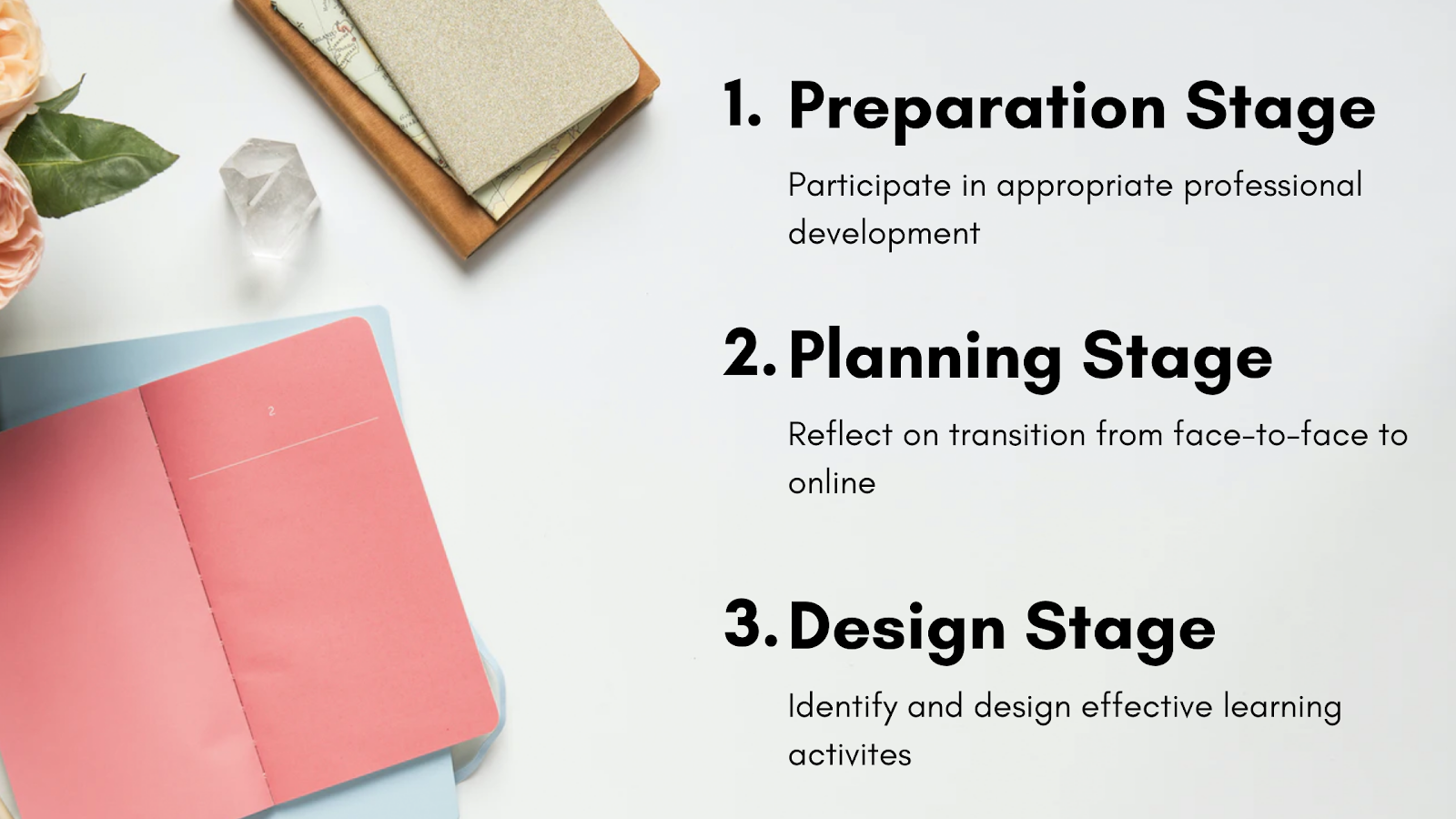 Preparation Phase
In this stage, you'll research the fundamentals of online teaching and gain adequate computer and technical skills. The objective is to become familiar with popular learning management platforms, browsers, email, video conferencing tools, information management systems, social media platforms, etc. Moreover, you should take notes about your students based on their demographics, educational needs, strengths and weaknesses, and learning styles. Doing so will give you a headstart in the Planning Phase.
Planning Phase
The planning phase is all about developing a detailed and flexible learner-centered syllabus (LCS) and deciding on its pace based on your students' overall aptitude. A well-structured lesson plan acts as a roadmap for an engaging learning experience.
On the other hand, without a well-designed plan, you'll want to brace yourself for rampant miscommunication leading to ineffective teaching and increased anxiety among students. Make sure to revise your syllabus on a bi-weekly basis to identify gaps or address student feedback.
Design Phase
The design phase entails high collaboration and coordination among faculties to achieve a shared view. You should consult your school administration and academic team to set up a central hub with clear learning objectives, course guidelines, assessment criteria, and class etiquettes. Your goal is to align class activities with the course content and present a logical lesson flow.
It is even more challenging to keep your students motivated in online courses. Therefore, the only way to hook them is to make your lessons interactive and let your students decide on the lesson format. You could deliver your class in multiple modes alongside textbooks to keep things interesting. For example:
Online reading comprehension
Video lesson
Infographics and charts
Slide presentations
Educational games
Interactive videos
PDF worksheets with tools like Markup Hero
If you are wondering where to start, here is Markup Hero's curated list of 50 teacher-created resources for distance learning for other teachers.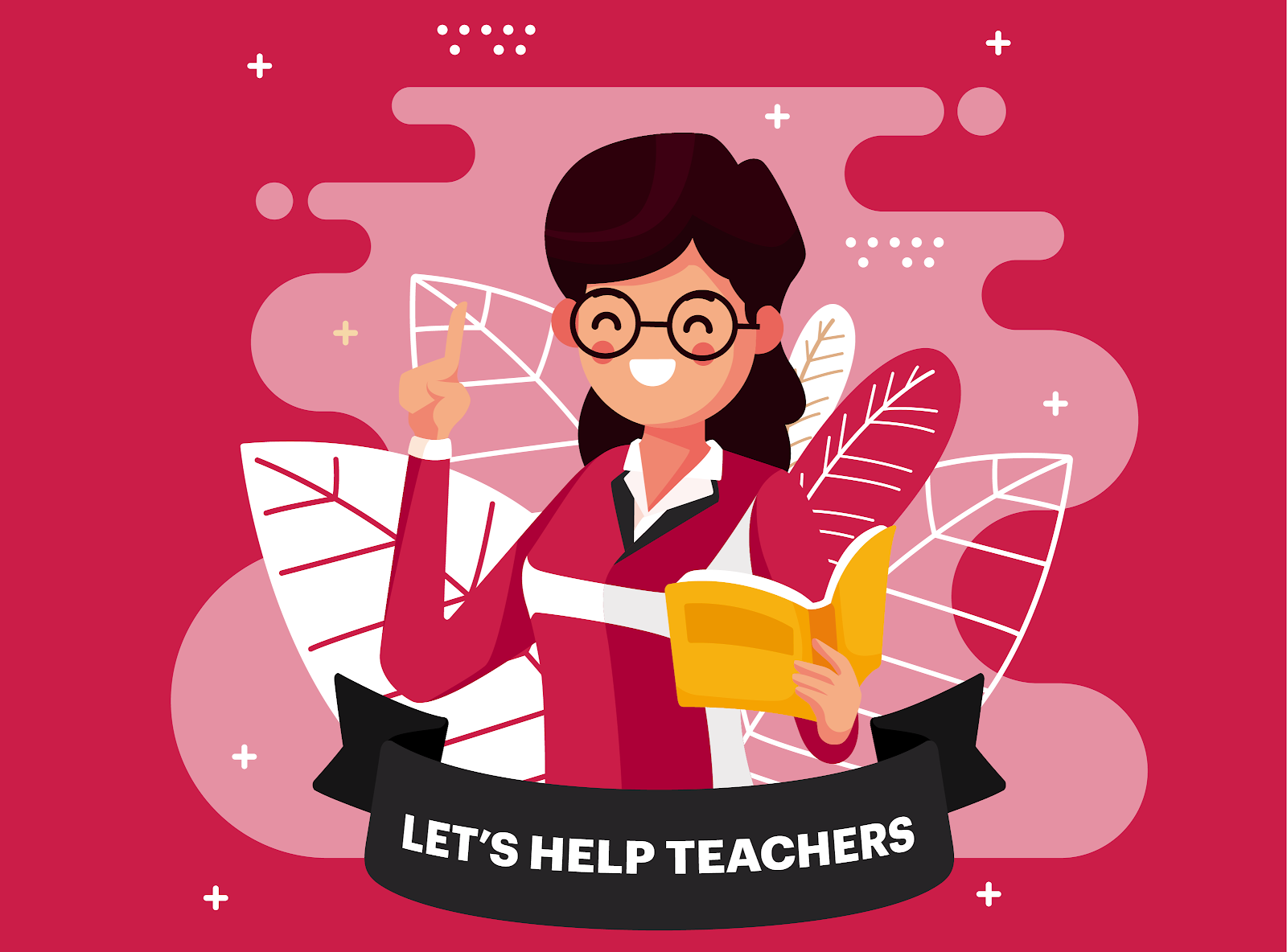 3 -- Communication Skills
Did you know nonverbal communication contributes 70 to 90 percent to a clear and meaningful interaction? Everything from your facial expression, eye contact, body posture, surroundings, and even your tone affects communication. However, the lack of visual cues makes it difficult for you and your students to express themselves in a remote setting.
So if you thought that you could easily transfer your excellent oratory skills to distance learning, think again. Since online classes are here to stay, now is a good time to game up your online communication skills.
Before Class Preparation: Non-Verbal Communication
Let's start with the basics. Dress professionally. You don't want your students to think the class is 'not that important' and slack off in the middle of a lecture. Avoid checkered clothing or hues that are painful for the eyes. Instead, wear plain colors.
Do not place the camera below your eye level that makes you look like a hostage. If you are on a laptop, put something under it so that the webcam is directly at your eye level.
Now sit back to a posture so that your torso is visible.
If your device does not have a good audio system, we recommend buying a lapel mic, such as Movo LV1, that will cost you $20 only.
Finally, make sure you are sitting opposite to a pleasing light source.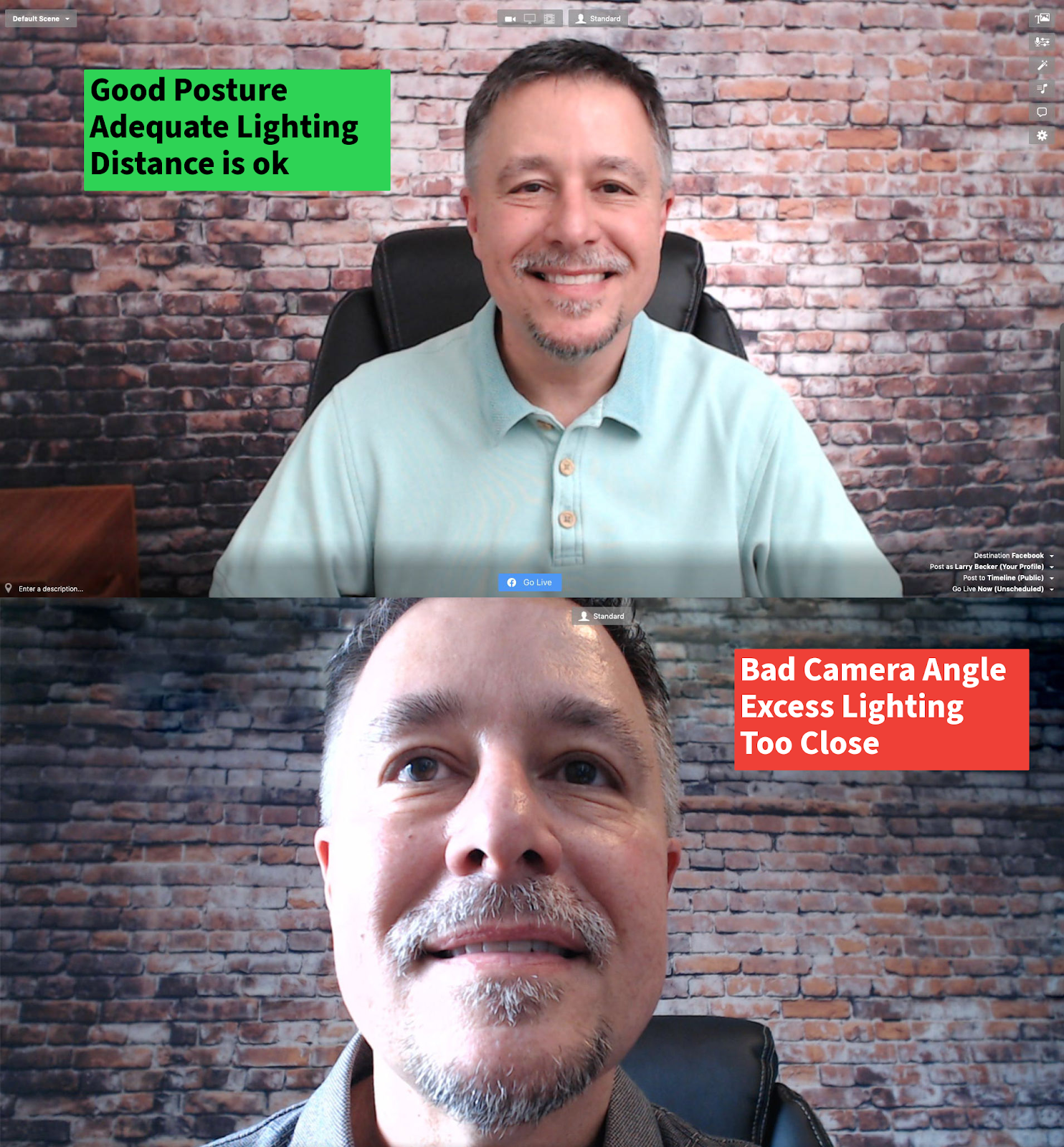 Don't forget to ask your students if you are visible and audible at the very beginning of your class. The bottom line is to reinforce visual and sound cues to improve your nonverbal communication.
During Class: Verbal Communication
Start your class with a genuine smile. A smile can be a powerful cue to express friendliness and incite like-ability.
Ask your students how they are holding up. Inquire if they have any issues they want to share. Acknowledging their feelings and emotions during these dire times. This will help them relieve stress and remain motivated.
You can use hand gestures to support your statements. Students are more likely to engage with you when you use hand gestures. Keeping your hands out of the frame and sitting still makes you look disinterested.
Try to shift from a frontal teaching format to a more discussion-based class. Converse with your students. Ask for their opinions. Most importantly, do not forget to listen to them.
Useful feedback positively impacts not only the learning process but also your students' mental wellbeing. You could cut short your lesson plan and allocate time for meaningful feedback sessions.
Lastly, make sure you have a written plan for the class right in front of you. This practice enables you to streamline your thoughts, manage your time well, and follow a systematic approach. It also helps you avoid unnecessary crutch words like umm, actually, well, basically, and fillers that distract your students.
After Class: Written Communication
Backchannel discussions are essential communication channels in a remote setting for fostering a positive student-teacher relationship. Therefore, you can create chat groups with your students on Slack (free). In case your students are not old enough, try YoTeach!, an interactive student-teacher backchannel platform. Keep these tips in mind while crafting your messages.
Always start your messages in a playful or high-spirited tone.
Keep your words short and precise.
Try using interactive emoticons in your messages. Even if you are not used to emojis, they are important visual digital verbal cues for young people 😃 It shows that you are trying to connect with your students on an emotional level.
Use technology to keep their parents in the loop. Bloomz, Remind, Class Dojo, and Parent Square are some popular and effective parent-teacher communication apps for you to try.
4 -- Technological Literacy
Technology is the most potent force that is shaping modern education. Even if you are not an avid tech fan, now is the time to step up. Tech literacy is not a fancy term anymore -- but it's the key to a well-managed online class. Therefore, you need to develop specific skills and knowledge in these six areas.
Have extensive knowledge of the functionalities and requirements of the particular learning management platforms you are using.
Be able to evaluate online resources to determine whether they are suitable for your students.
Understand copyright terms and conditions, fair use, violations, and intellectual property issues.
Learn proper online etiquettes and teach your students as well.
Know how to design online courses and implement digital lesson plans.
Have the ability to troubleshoot technical issues and contact technical support, if required.
Moreover, skills, such as search literacy, knowledge of how to install software/plug-ins, proficiency with spreadsheet software and grading tools, and familiarity with social media platforms, may also come in handy.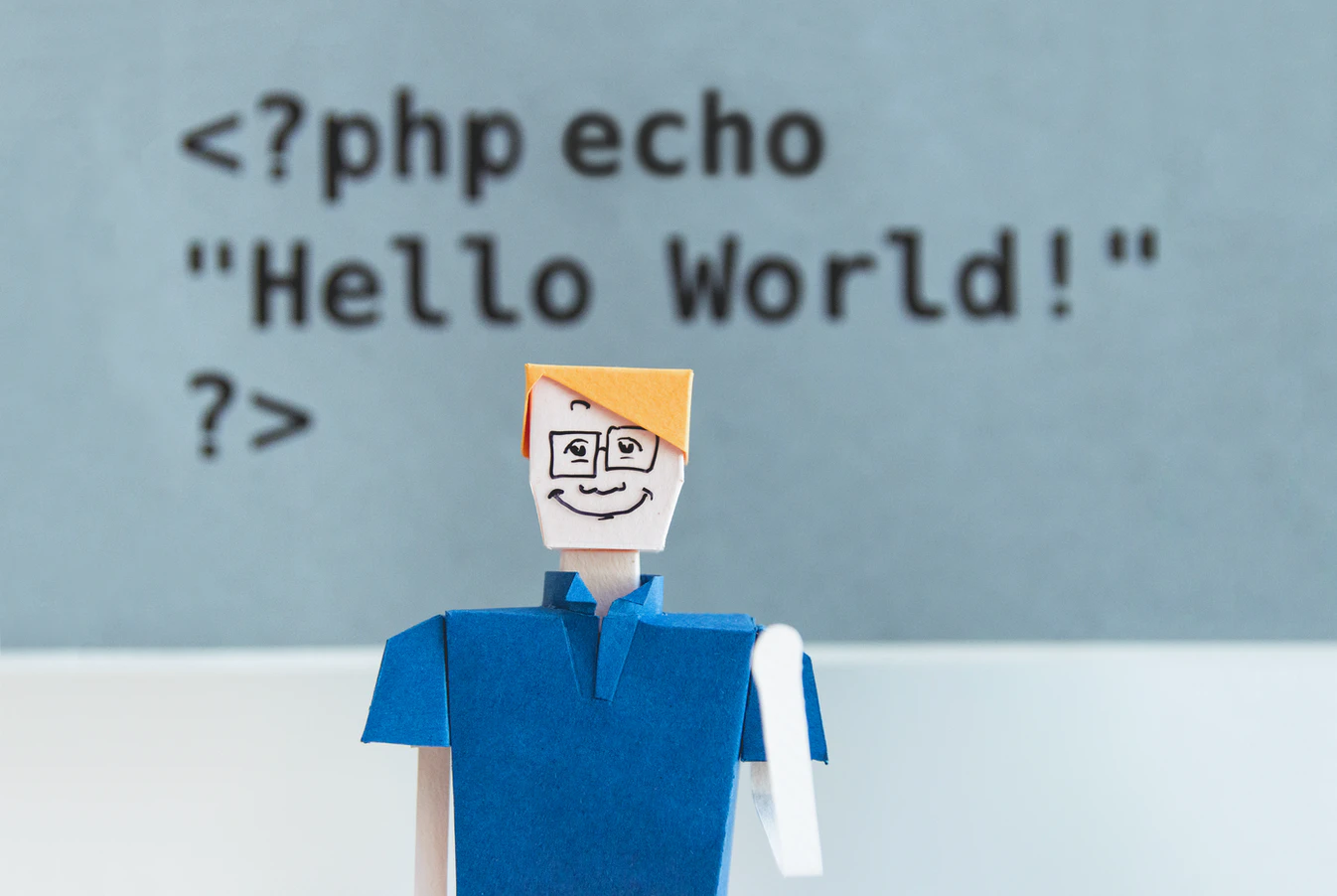 However, the real challenge is to choose the most optimum resources from tons of educational tech tools on the web. Remember that your online teaching platform needs to tick on the five criteria below. It should be:
Easy-to-use: The platform is simple and accessible
Equitable: It supports offline activities for students with low-internet connectivity.
Interactive: It should allow group communication.
Monitorable: You should be able to track student activities and measure progress.
Sustainable: The platform should be a long-term solution.
As promised, the ed-tech tool you can't live without. As a teacher, use Markup Hero to do these things:
Create Interactive Assignments
Students Complete and Markup Worksheets
Comment On & Grade Homework
Build & Share Teaching Assets




There are many EDU tech tools out there. Markup Hero is built for speed and efficiency. It won't make your coffee, but it will make your life easier.

5 -- Time Management Skills
Time management is even more crucial in distance learning than in conventional classrooms. You need to balance your long-term learning objectives with the immediate educational needs of your students.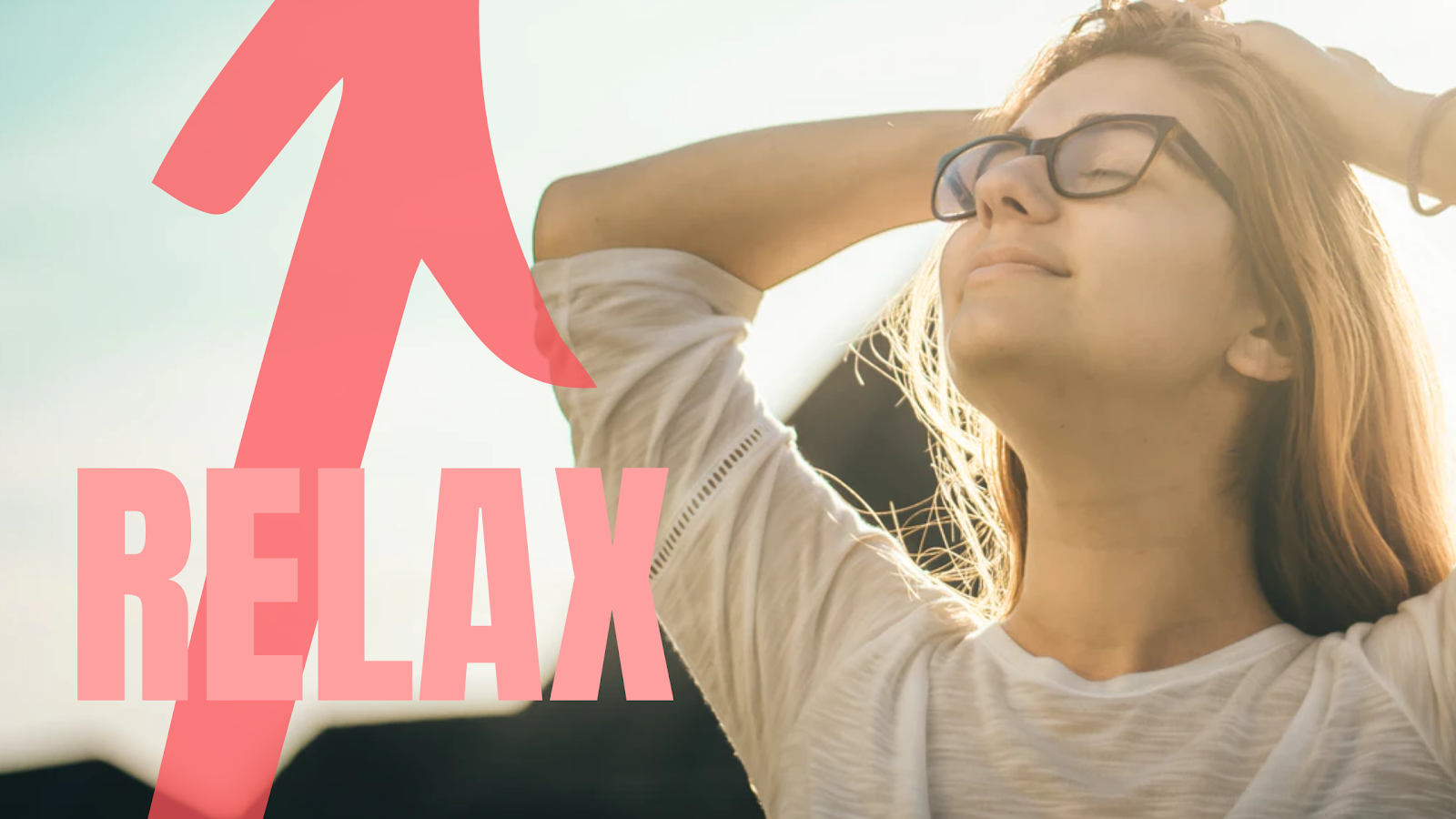 You must muddle through the humongous paperwork that comes with each graded assignment. And always be prepared for the next class. All while dealing with online communication hassles. Your students also expect you to provide grades on tasks within a week with appropriate feedback. So it is easier said than done to stick to your routine fervently.
Here are some five tips to improve your time management skills.
Transform your to-do list into a priority list.
Frame your assignment questions strategically so that they have an objective or binary answer instead of a description. It is more time-consuming to grade the latter format.
Avoid large-scale assignments. Instead, break down these assignments into multiple day-to-day tasks so that you have a smaller pile of paperwork each day. In this way, you should be able to provide regular feedback.
Chart up contingency plans before each class. For instance, what would you do if your WiFi broke down? In that case, you would want to keep mobile data as backup.
It is easy to lose sight of what's essential amid the ever-raging online noise. Try using the Pomodoro Technique to divide your workloads into shifts and include short breaks to re-energize yourself.
Finally, all work and no play makes Jack a dull teacher. So don't forget to relax and treat yourself because your mental happiness will reflect on your students.
Last Words
Distance learning is a relatively new thing, at least at the scale we're all dealing with. So there isn't an absolute set of teaching skills. What works for others might not be a fit for you and vice-versa. Hopefully, the tips and tricks covered here can help. Be sure to pass on your experience with others. Or contact us if you have ideas to share.