Ready to start making money from SaaS affiliate programs? All you need is a small network of friends and business colleagues to make a decent side hustle. SaaS and other software businesses are booming right now. The category is expected to reach a total value of more than $620 billion by 2023.
SaaS affiliate marketing is experiencing an annual growth rate of 10%, which is expected to rise steadily as more brands continue to get on board. So building saas or promoting SaaS applications and software has become a very easy way to make money as affiliates.
Being an affiliate marketer doesn't take any experience. It only takes 5 minutes to sign up for affiliate marketing programs. However, the key factor for success is which SaaS affiliate program to choose?
This can be overwhelming as there are literally thousands of software affiliate programs. Finding the right balance requires you to carefully consider factors such as simplicity of sale, the usefulness of the SaaS application, brand reputation, commission rates, product quality, and more.

This article will break down the best programs with the best payouts that are the easiest to sell so you can start making money quickly and with minimal effort.
What to Look For in a SaaS Affiliate Program
#1 - Technical Considerations
Before choosing an affiliate program, you need to be aware of its technical capabilities to ensure that you can collaborate effectively. Make sure you check the affiliate tracking software and its capacity to facilitate your work.
The affiliate tracking software should be able to deep-link or create affiliate links to specific pages on the website instead of just the home page. This is particularly necessary to save time and effort for the users and to offer a good user experience.
You also need to consider a cookieless tracking option or at least a first-party cookie-based system because users increasingly opt to block cookies on their browsers. These methods of affiliate tracking use scripts to monitor on-site user activity.
Another overlooked tracking method is postback tracking. Also known as "server-side tracking", it allows you to track conversions by storing user data in the advertiser's server rather than the user's browser.
Integration capability is an important technical aspect for you to consider to ensure efficient collaboration. Look for API or Application Program Interface, which allows seamless integrations with other applications you need to work with.
One last technical aspect to consider is the product feed which will act as an information hub for you while promoting the products. This will contain all the information you need about the products to be able to run a successful affiliate partnership.
#2 - High Commission Rates
While commission rates may vary for each program, the average commission rate in the SaaS industry hovers around 20%. Affiliate marketing does require some effort on your part, so choose programs that pay at least 20%, preferably more!
However, when comparing programs, don't jump into the one offering the highest rate. A high commission rate may not mean a higher income for you. You have to account for multiple factors when considering commission rates, including the product price, market condition, commission type, and more. And don't forget to think about how you're going to market the product.
Low commission rates on expensive products will pay more per sale, but sales will take longer and be harder to get. High commissions on less expensive products will require the least amount of work and often end up making you more money in the long run.
Most important is how useful the SaaS product is. If you can only refer the tool to your real-estate friends, that makes marketing the product harder. But if the tool is useful to just about any professional, well, you probably have 1000+ people in your direct contacts to make some real money fast.
Make sure to calculate all the variables involved and choose a program that generates enough income to justify your efforts.
#3 - Fast and Easy Payouts
Once you have found a program that has a decent commission rate and looks profitable, you need to consider the payout. Check if the payout frequency and payment threshold are convenient to you.
Affiliate programs may offer fixed payouts after specific intervals or dynamic payouts based on specified metrics such as conversions. If you are working in a program outside your country, it is important to check if the used payment methods are available in your country.
Make sure you are aware of all the necessary details involving the payout and choose the program that offers fast and easy payouts.
#4 - Long Cookie Lifespan
Cookies allow businesses to monitor and track user activity within their website. Users often see a pop-up asking permission to allow cookies on the site, which are then stored on their computers. These cookies come with an expiration date.
Checking the cookies' lifespan is important while choosing an affiliate program since the conversions you generate will be tracked by these metrics. If cookies expire before someone purchases from your affiliate link, it won't be attributed to you, and you will lose commissions.
Look for a longer cookie lifespan, as the customer journey from the awareness stage to the purchase stage takes time. As a rule of thumb, don't choose a program that offers a cookie duration of less than a month. The best programs will give you 6+ months cookie lifespan, so look for those.
#5 - Good Quality & Brand Recognition
Brand recognition and quality products are crucial factors when it comes to conversions.
Trying to promote products that look janky or are from obscure brands with little to no differentiating product features is unlikely to bring high conversions. If a brand has less recognition but the SaaS application is incredibly well designed and built, you probably can't lose.
On the other hand, even if a program offers high commission rates and fast payouts, you can cause damage to your reputation by promoting a poor quality product.
Think of it this way, if you wouldn't buy the product yourself, don't promote it.
#6 - Vendor Transparency
Affiliate marketing is a partnership between the marketer and the brand. In this partnership, transparency is a factor that you shouldn't compromise for anything.
Look for terms and conditions outlining the partnership clearly, including commission calculation, company policies and standards, availability of support, and more.
Lack of transparency in the terms and conditions is a warning sign, and it's best to stay clear of these programs.
10 Best SaaS Affiliate Programs You Don't Want to Miss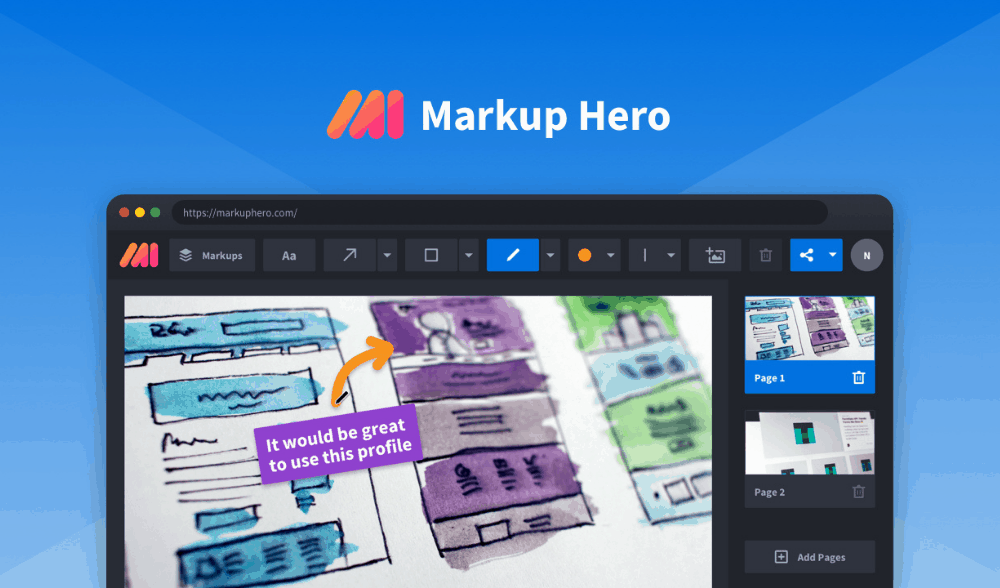 Why It Is Popular:
Markup Hero is the newest software on the list, but it's also one of the most useful. Just about every professional can benefit from the tool. From product managers to marketers, salespeople to customer service reps, executives, project managers, teachers, students -- literally everyone.
That's because Markup Hero is a screenshot and annotation tool like no other. It's become the go-to daily use productivity SaaS tool for thousands of people and businesses.
And that's why you're going to want to promote Markup Hero to your friends, colleagues, and co-workers. Once they start using the free version, they'll beg you for a coupon to buy it for a whole year. Which means you make money.
Why It Is Easy To Sell:
Not only is Markup Hero so useful to so many people, but it's also easy to explain and easy for people to understand. Markup Hero offers a forever free account that gives users a full peek at all the power but limits them from making too much content. That's perfect for SaaS affiliate marketers because you'll just have to point people in the right direction and the tool will do the work for you.
Affiliate Terms:
Markup Hero offers 30% recurring affiliate commissions on everything they sell -- monthly plans, annual plans, everything. The product is really inexpensive, roughly $48/year, so while your commissions might be small, it's easy to sell a lot of them.
And Markup Hero uses first-rate cookie tracking, pays out monthly, and keeps cookies for 6 months, that's 180 days!
Also, on top of your 30% recurring commission, Markup Hero is offering $100 cash bonus if 10 of your leads in March 2021 become customers for at least 3 months.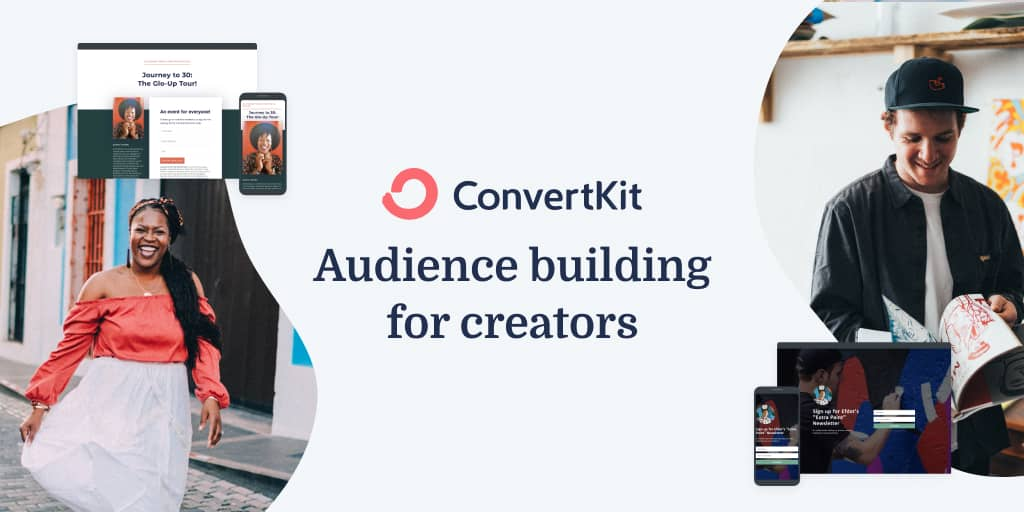 Why It Is Popular:
ConvertKit is an email service provider (ESP) popular for its ease of use, automation, and other brilliant features. It allows anyone to join its affiliate program even if they are not its customers, as long as they understand the importance of email marketing and have an audience with the potential to convert to customers.
Why It Is Easy To Sell:
Being one of the fastest-growing email marketing companies, you can leverage its reputation to earn commissions in its affiliate program by generating leads who sign up for their webinars or convert by purchasing its packages.
Affiliate Terms:
ConvertKit offers a recurring 30% commission, which allows you to earn every month your lead remains a member. Convertkit plans range from $29 to over $2000 per month, making it a very attractive option for affiliate marketers. Besides, With a 30-day minimum cookie lifespan, you don't need to worry about losing commissions.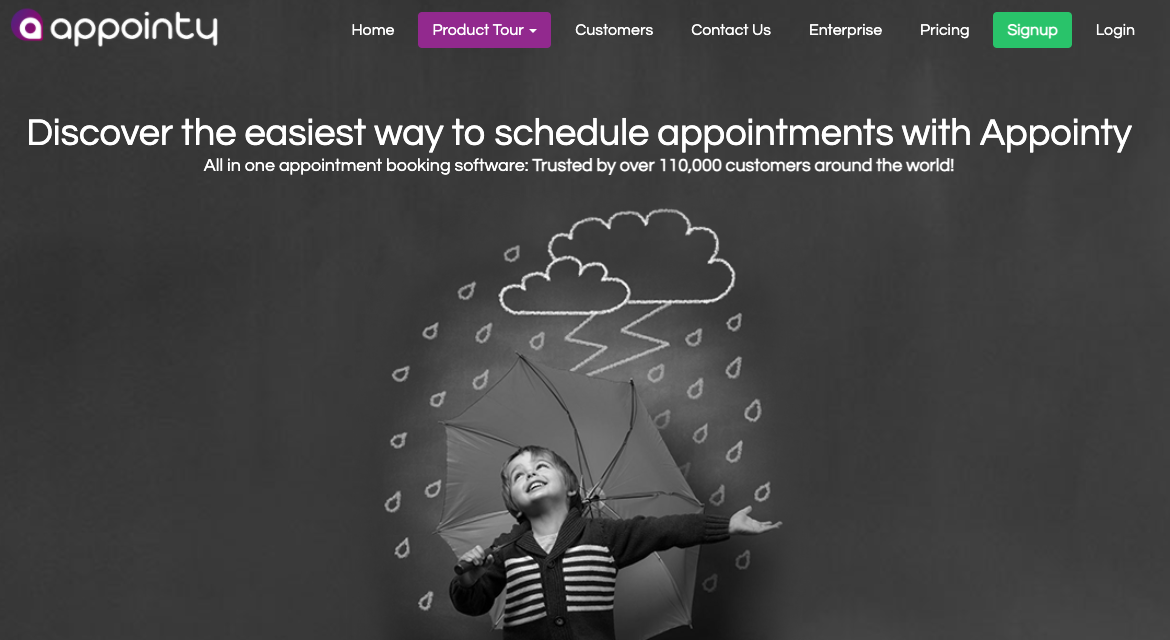 Why It Is Popular:
Appointy is a leading online scheduling software that has been ruling the scheduling space for the past 12 years. With over 200,000 customers globally, Appointy helps automate appointment booking while streamlining client management, staff scheduling, and marketing for businesses. It has the ability to help both small & medium-sized businesses and large enterprises with their scheduling and business management needs.
Why It's Easy to Sell:
Appointy is designed to help business owners save time, boost productivity and grow their business. With advanced features like 24*7 appointment booking, automated reminders, multi-channel bookings, inbuilt CRM, staff management, online payments, marketing, etc., it caters to many sectors like education, IT, retail, government, financial services, healthcare, beauty, and wellness.
The product and its reputation together can be used to earn high commissions by generating valuable leads. Moreover, Appointy has a dedicated support team for its affiliate partners that also helps them with marketing resources to earn better commissions.
Affiliate Terms:
Appointy offers a 30% recurring commission per sale, which is one of the highest in the industry and has no cap on commissions. It also offers a 60-day cookie lifespan and a bonus of $100 to its affiliate partners if they refer 10 or more customers in the first month of joining the program.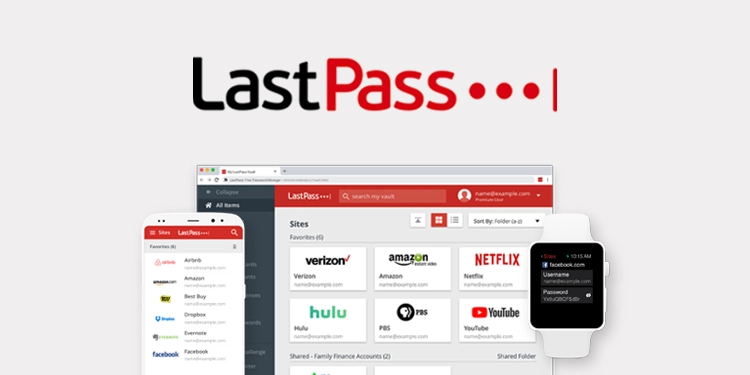 Why It Is Popular:
LastPass is a password manager that saves, stores, and organizes all your passwords and logins in a vault encrypted to your device. It allows the option to backup and sync across all devices, providing seamless access on-the-go.
Why It Is Easy To Sell:
Because of being cloud-based and offering integration with all popular browsers and having the option to sync across multiple devices, LastPass becomes incredibly easy to use. It also offers a free trial, along with a free account, which makes it even more attractive to potential users.
Affiliate Terms:
LastPass offers a 25% commission on all sales. If you consider the $36 price for its basic version, it is a pretty attractive deal for affiliate marketers. LastPass also has a cookie duration of 45 days.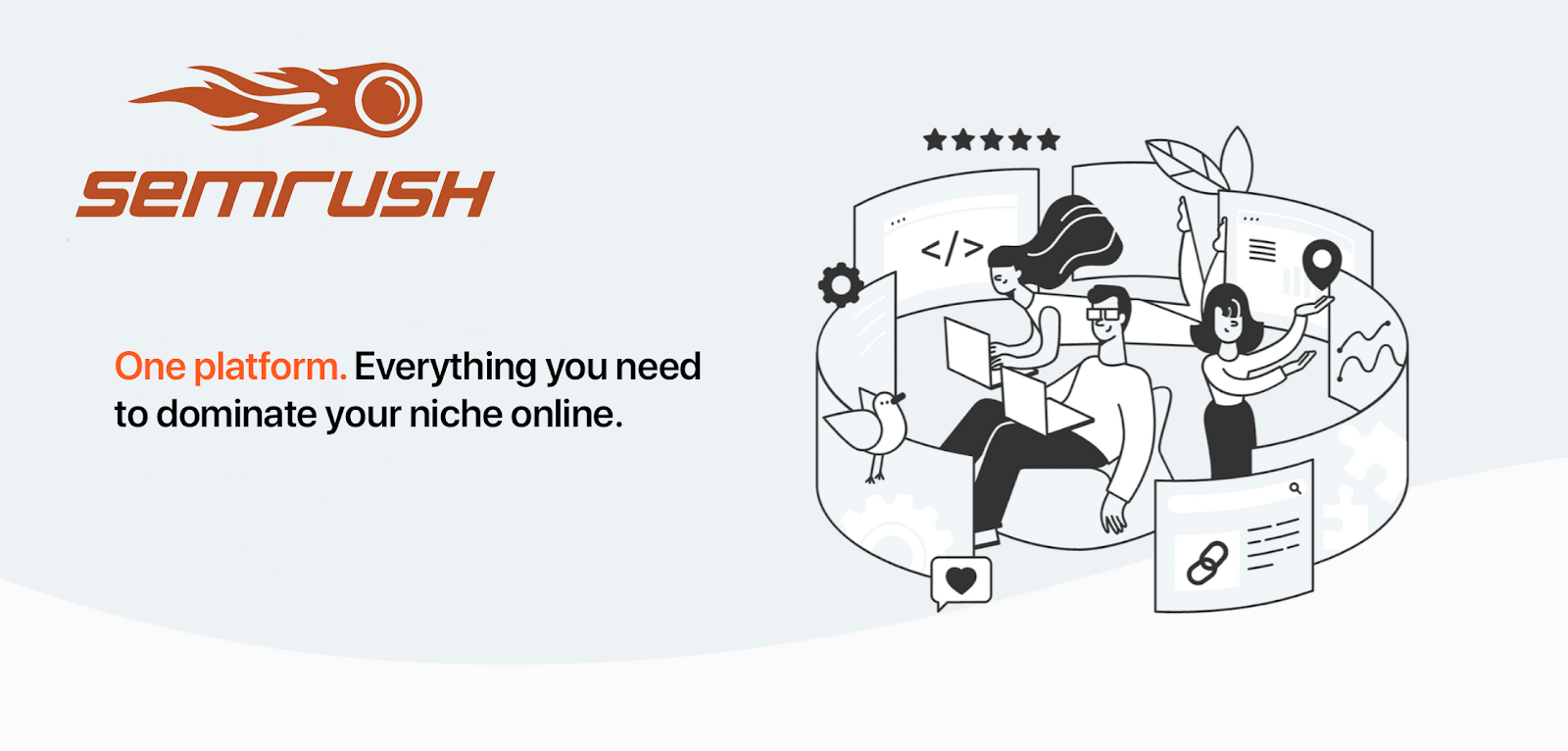 Why It Is Popular:
SEMrush is insanely popular in the search engine optimization (SEO) and digital marketing industry. Apart from SEO, it covers areas including pay-per-click (PPC) advertising, social media, and more.
Why It Is Easy To Sell:
Being one of the most popular and best-rated digital marketing solutions out there, SEMrush ranks high in brand recognition. It also offers marketing materials in multiple languages, making it easier to engage with a global audience. So if you have an international audience, this is a great opportunity for you.
Affiliate Terms:
The affiliate program of SEMrush offers a brilliant 40% recurring commission rate on referred subscriptions. This program offers commissions based on the first-click attribution model, which increases your chance to receive a commission since only the first click made by a user is attributed to the conversion. The most incredible aspect of this program is the cookie lifespan of ten years.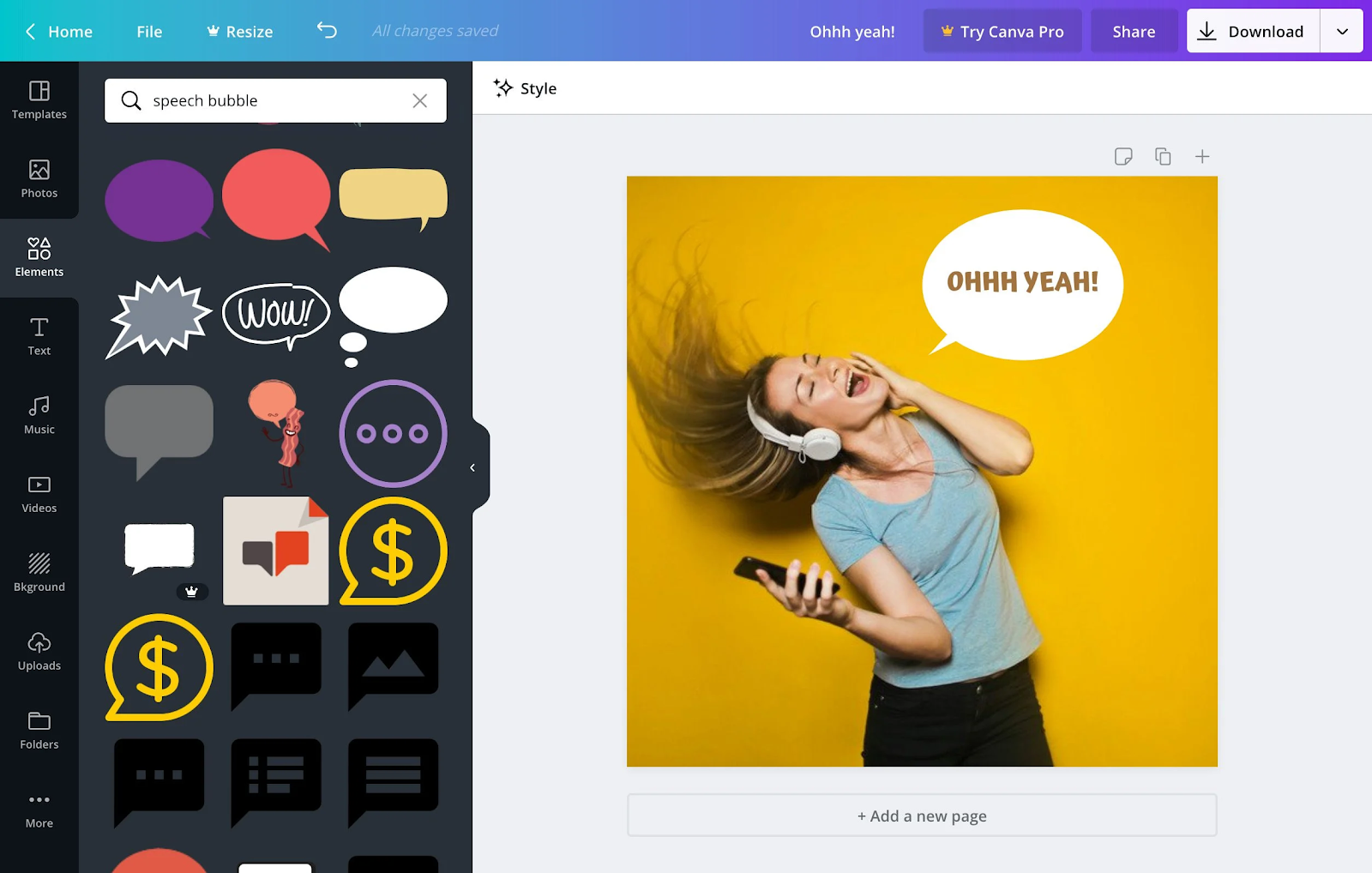 Why It Is Popular:
Canva is a popular web-based platform that offers an easy solution to produce high-quality graphics with the help of its vast library of layouts, templates, and more. Users can start designing from their desktop, smartphone(iOS and Android), or iPad.
Why It Is Easy To Sell:
Canva boasts over 18 million users, which continues to grow. It is also one of the most recognizable brands in the marketing industry. With users being able to create visual designs ranging from video to websites, you have a huge market to tap into. Canva is also available in more than 100 languages, making it easier for you to promote its products to a global audience. The affiliate program of Canva is free to join and requires no minimum sales.
Affiliate Terms:
Canva can be used as a free product. But you can earn up to $36 for each new subscriber that signs-up with your unique referral link to its premium option Canva Pro. Canva offers regular and flexible payment options and has a 30-day cookie lifespan.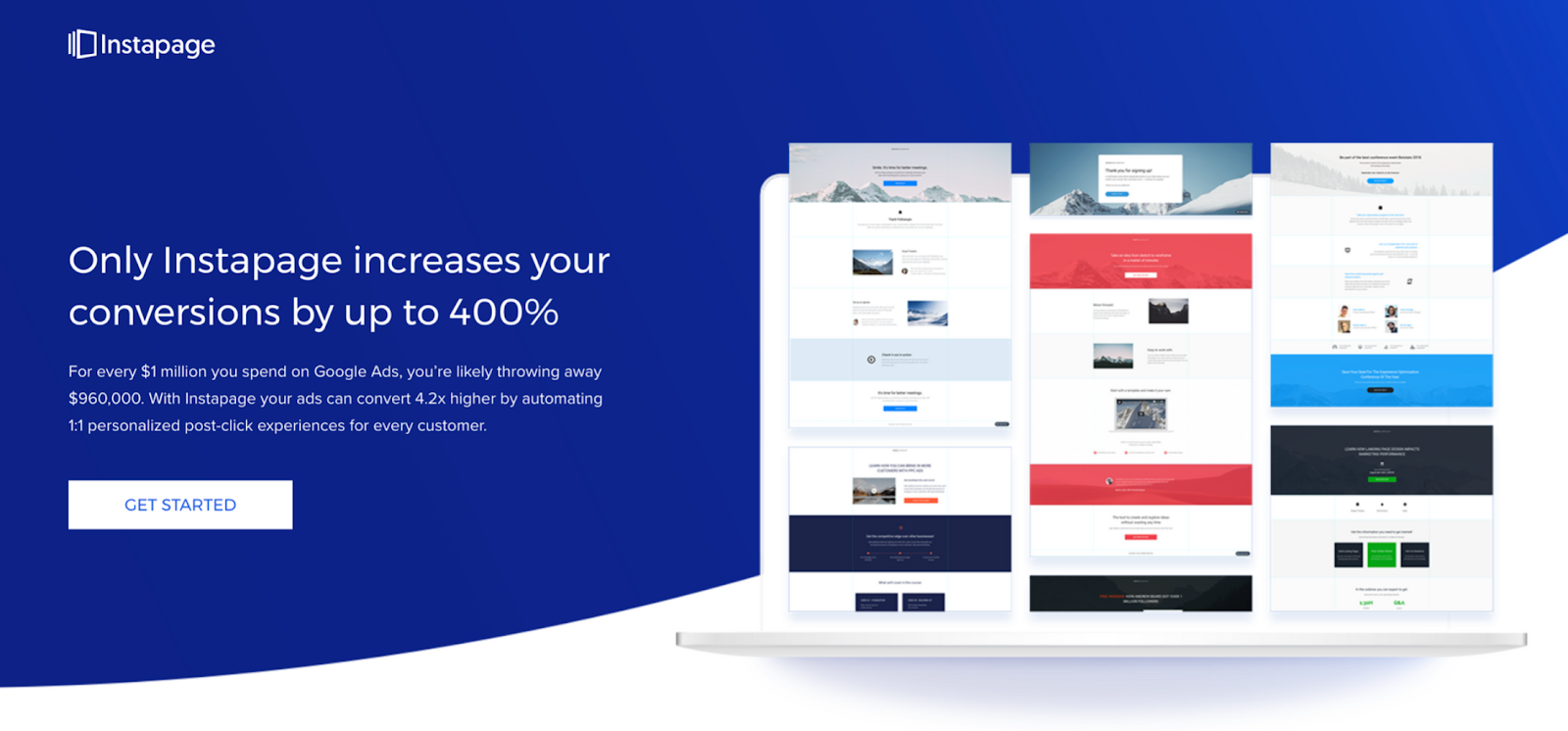 Why It Is Popular:
Instapage offers products to build landing pages for digital marketing campaigns easily.  It excels in post-click automation and helps marketers boost conversions by creating and optimizing post-click landing pages.
Why It Is Easy To Sell:
According to Instapage, its customers have created more than 3 million landing pages for 4 billion unique visitors, resulting in an average of 400% lift. With its easy-to-use features and good brand recognition, promoting Instapage becomes a lot easier.
Affiliate Terms:
Instapage offers a 50% revenue split during the first year, followed by a 30% lifetime commission after that. It also offers strategy advice, custom solutions, and quick support to help you make the most out of your efforts. It also offers a 120-day cookie lifespan.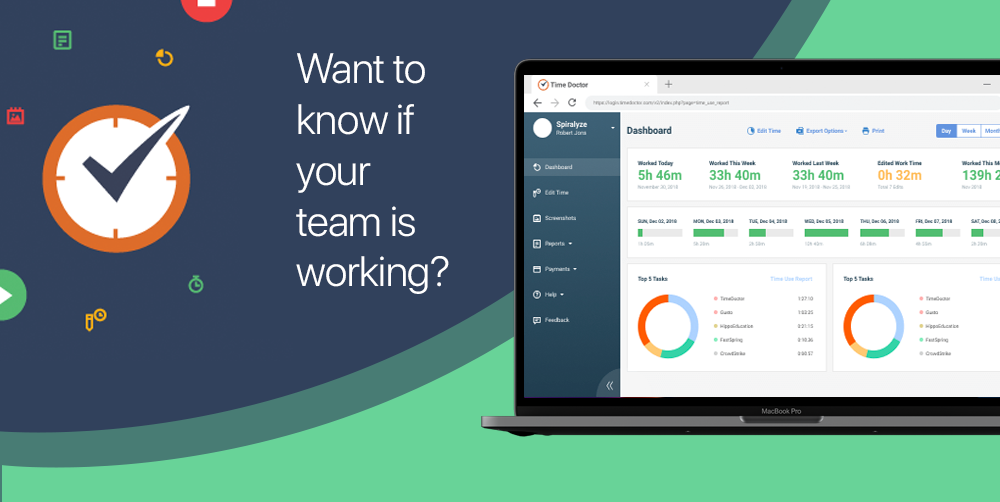 Why It Is Popular:
Time Doctor is a time-tracking software that helps organizations boost the productivity of their teams. It helps to reduce distractions and analyze exactly where the teams spend their time. It also helps companies manage remote workers effectively and maintain a high productivity level.
Why It Is Easy To Sell:
With the sudden boom in remote working trends, Time Doctor is more relevant than ever. It is more likely now to have remote workers among your audience, who are struggling to maintain the same productivity level working from home. This is a great opportunity for you to capitalize on to make profits by helping your audience. Time Doctor currently has affiliates generating conversion rates of 10-20%.
Affiliate Terms:
Time Doctor offers a 30% recurring commission and allows you to earn commissions for every upgrade, new user, and subscription renewal. They also offer professional affiliate support and are very transparent in their affiliate terms and conditions.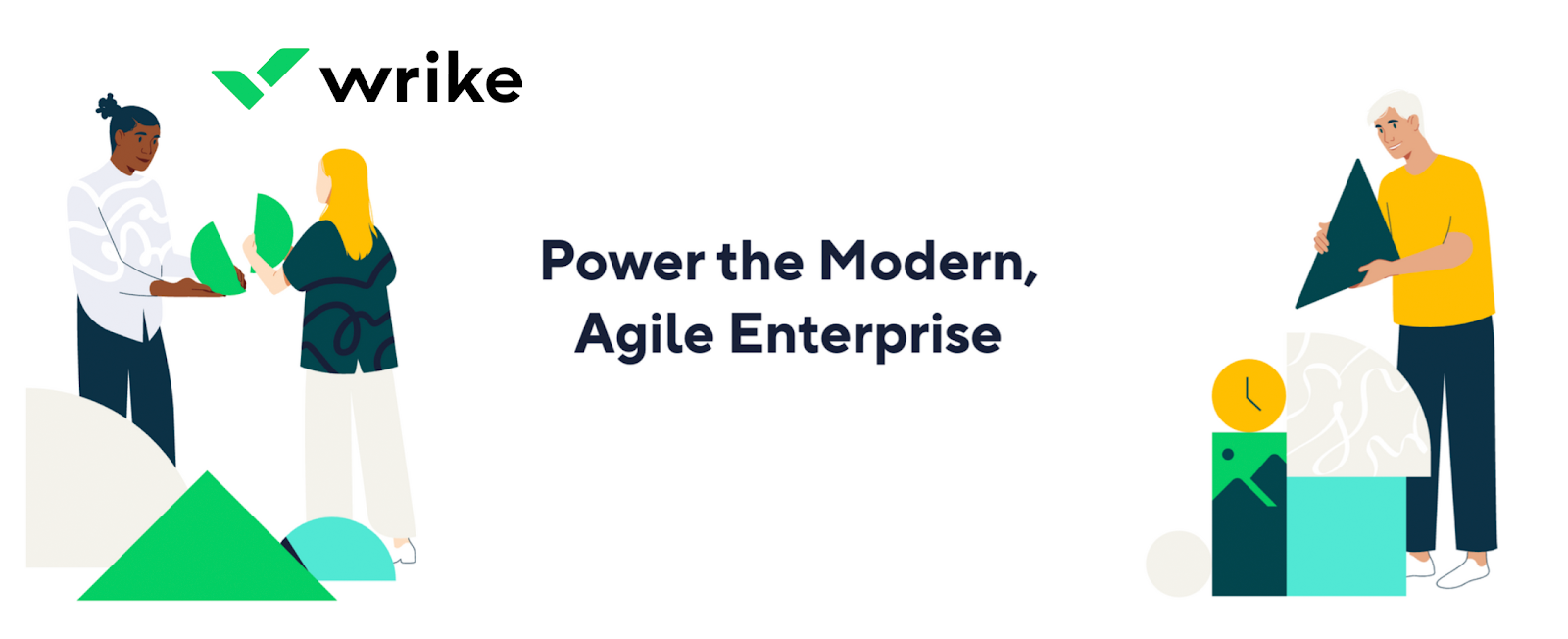 Why It Is Popular:
Wrike is a popular project collaboration app and is yet another product experiencing rapid growth of its customer base because of the rise in remote work. Its tools simplify project planning, provide a common space for communication, and make efficient workflows for remote work.
Why It Is Easy To Sell:
Wrike offers great customization features, which allows organizations to easily manage it according to their needs. This is a very appealing feature for businesses. Besides, you get a one-time commission with Wrike, saving you the commission fluctuations due to referral behavior or churn.
Affiliate Terms:
If your referral starts a paid subscription, you can get a commission from $100 to $300 per conversion, depending on the subscription type. Wrike offers a 90-day cookie lifespan. It also doesn't have any minimum threshold for money withdrawal.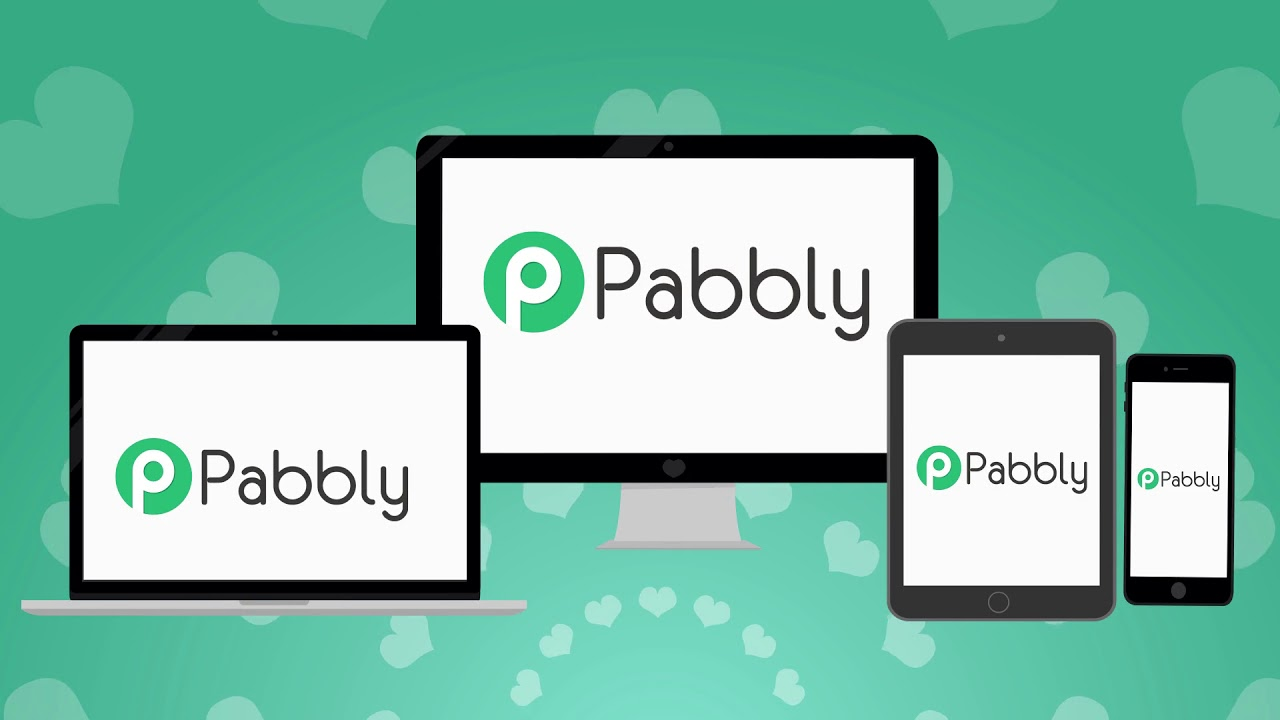 Why It Is Popular:
Pabbly is a web application that offers a range of features to optimize your email marketing efforts and manage your subscriptions efficiently. Its tools include Email Marketing, Email Verification, Subscription Billing, Form Builder, and also Pabbly Connect, which helps you create automated workflows and transfer data between applications.
Why It Is Easy To Sell:
Pabbly is equally effective regardless of company size. With its great range of features and pricing plans, Pabbly presents itself as an attractive option. If you have email marketers in your audience, this is a great tool for you to promote.
Affiliate Terms:
Pabbly offers a flat 30% recurring commission for every sale. Your payout is credited every month in your PayPal or Bank account. It also offers an affiliate dashboard that allows you to track all your affiliate earnings easily. It has a cookie lifespan of 30 days.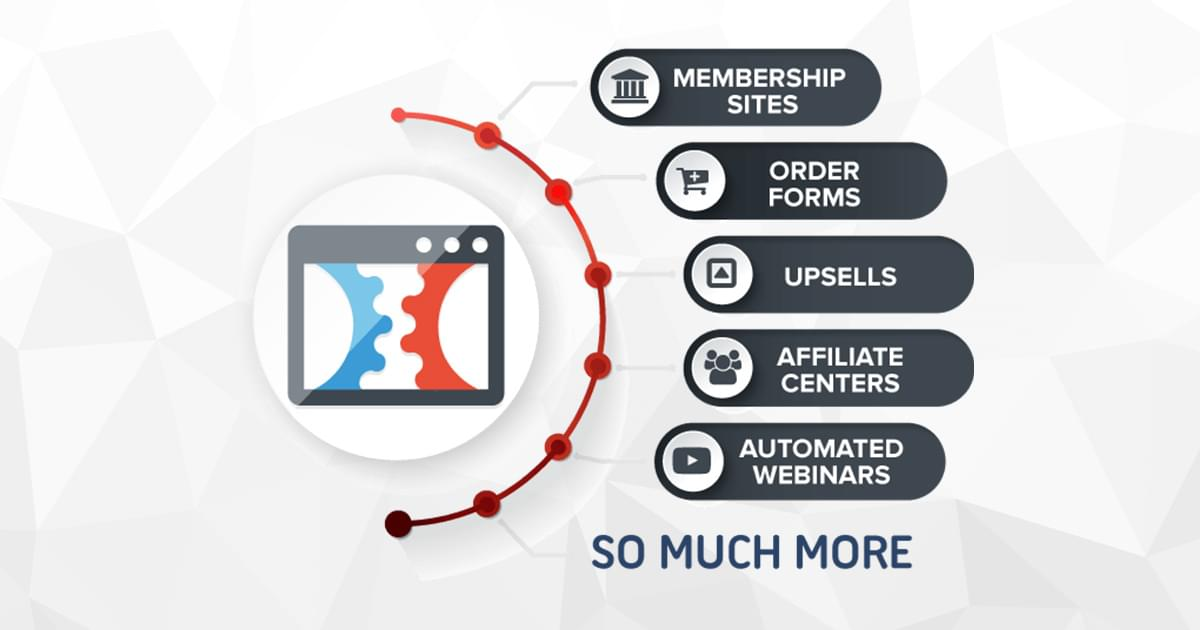 Why It Is Popular:
ClickFunnels is the leading online sales funnel platform with more than 100,000 members around the world. It allows you to build high-converting websites and sales funnels. It helps businesses generate leads, make sales, and grow their brand.
Why It Is Easy To Sell:
The high brand recognition of Clickfunnels is undeniable. It boasts itself as the premier online sales funnel platform, and its customers can't help but agree to that. Promoting its products allows you to leverage its popularity to boost conversions.
Affiliate Terms:
You can earn a 20% commission on purchases of ClickFunnels subscriptions that your front-end buyers sign up for. You can then apply to become an approved affiliate, which allows you to earn 30% monthly recurring commissions. Clickfunnels provides you with the valuable resources you need to promote its products. Its cookies have a 30-day lifespan.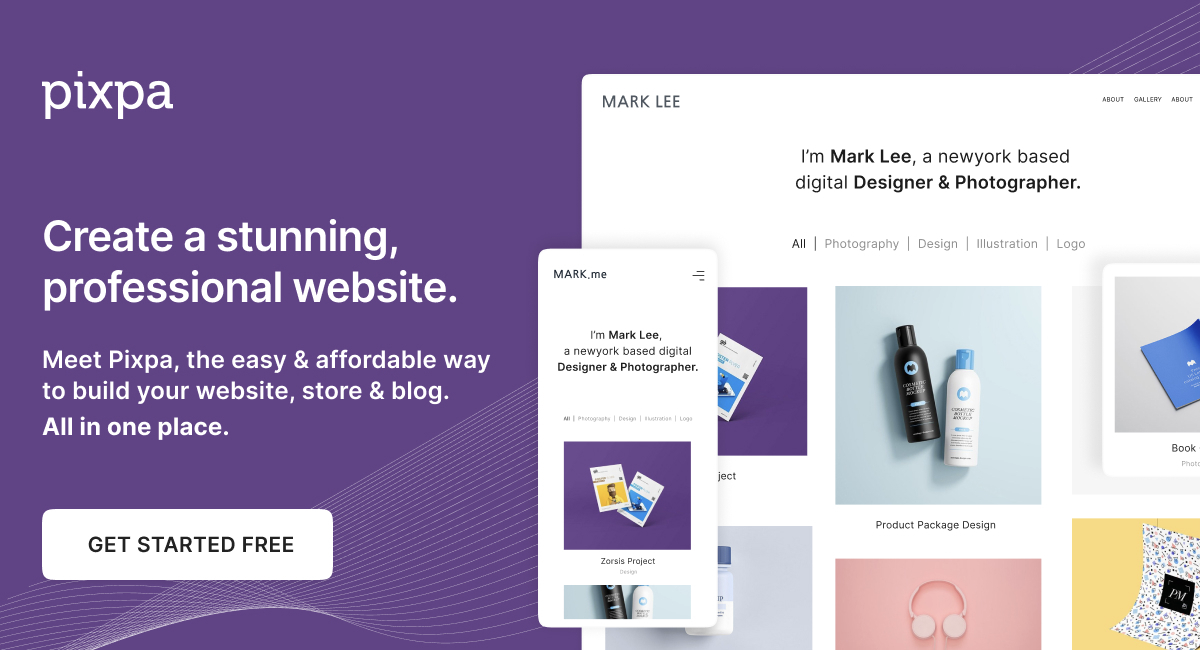 Pixpa is an all-in-one platform for creators and small businesses to create beautiful, professional websites complete with built-in online store, blog, and client galleries. Pixpa's versatile platform has everything you need to showcase your work, share ideas and sell your stuff online, without any coding knowledge.
Why It Is Popular:
Building your website on Pixpa is super easy. Begin by signing up for a 15-day full-featured trial. Pick a template of your choice as the starting point. Pixpa offers a multitude of stunning, pixel-perfect, mobile-friendly templates. You can customize your site design using a simple & powerful visual style editor. Adding pages to your website is a breeze with Pixpa's drag-and-drop page builder. With a host of built-in tools such as SEO manager, Marketing Popups, Announcement Bar and much more, you don't need any extra plugins to start growing your traffic and converting more leads.
Why It's Easy to Sell:
Our intuitive Affiliate Control panel lets you keep track of the traffic you are sending our way, trial signups, and successful referrals. You can also see reports on your earnings, payouts, and pending balances. Pixpa offers regular and flexible payment options and our affiliate traffic tracking cookie expires after 30 days.
Affiliate Terms:
As a Pixpa Affiliate Partner, you can earn a 50% commission on the first-year revenue from any successful referral.

---
BONUS SAAS AFFILIATE PROGRAMS
Here are some late additions to this list but definitely worth checking out.
Nuweb is like your one stop shop for event solutions, from event ticketing and virtual events to cashless and access control. The user can integrate the solutions with their own website or run it as a stand-alone platform.
Nuweb's affiliate program offers a 25% recurring monthly commission for each customer who joins under your recommendation. The platform allows for hands on affiliates to set up their users and manage their affiliate referrals using the account management hub.
The team offers training, business development, and technical support to help you grow as an affiliate partner. 53% of event professionals are investing more in event tech than the previous year, and 2021 has seen the meteoric rise of virtual events, Nuweb could be a great opportunity to capitalise on the growth.
Final Word
While affiliate marketing may not be as easy as it sounds, it surely can be rewarding if you can find the right program to start with. It is important to do your research if you want to see meaningful results.
The ten affiliate programs compiled in this list will help you choose a program that fits your audience and preferences. But it is recommended that you go beyond the information provided in the list if a program catches your attention.