So you need to highlight and annotate a PDF. You're not alone. Millions of people have this need every day. And as easy as it is to view a PDF, it can be rather difficult to add highlights, write notes or draw on one. Whats particularly shocking, and frustrating if you're an Adobe subscriber, is you can't even do it with Acrobat PRO. What's that about? Acrobat invented the PDF format, how can I not add an arrow or circle some text anywhere I want on a page.
Use Markup Hero to Highlight a PDF
Markup Hero is a free online tool that makes PDF annotation a breeze. It's lighting fast, easy to use and works with any PDF, regardless of the security setting. It doesn't matter if the PDF is locked, unlocked or flattened. If you can see it, you can annotate and edit it with Markup Hero. Editing your PDF is done through your web browser.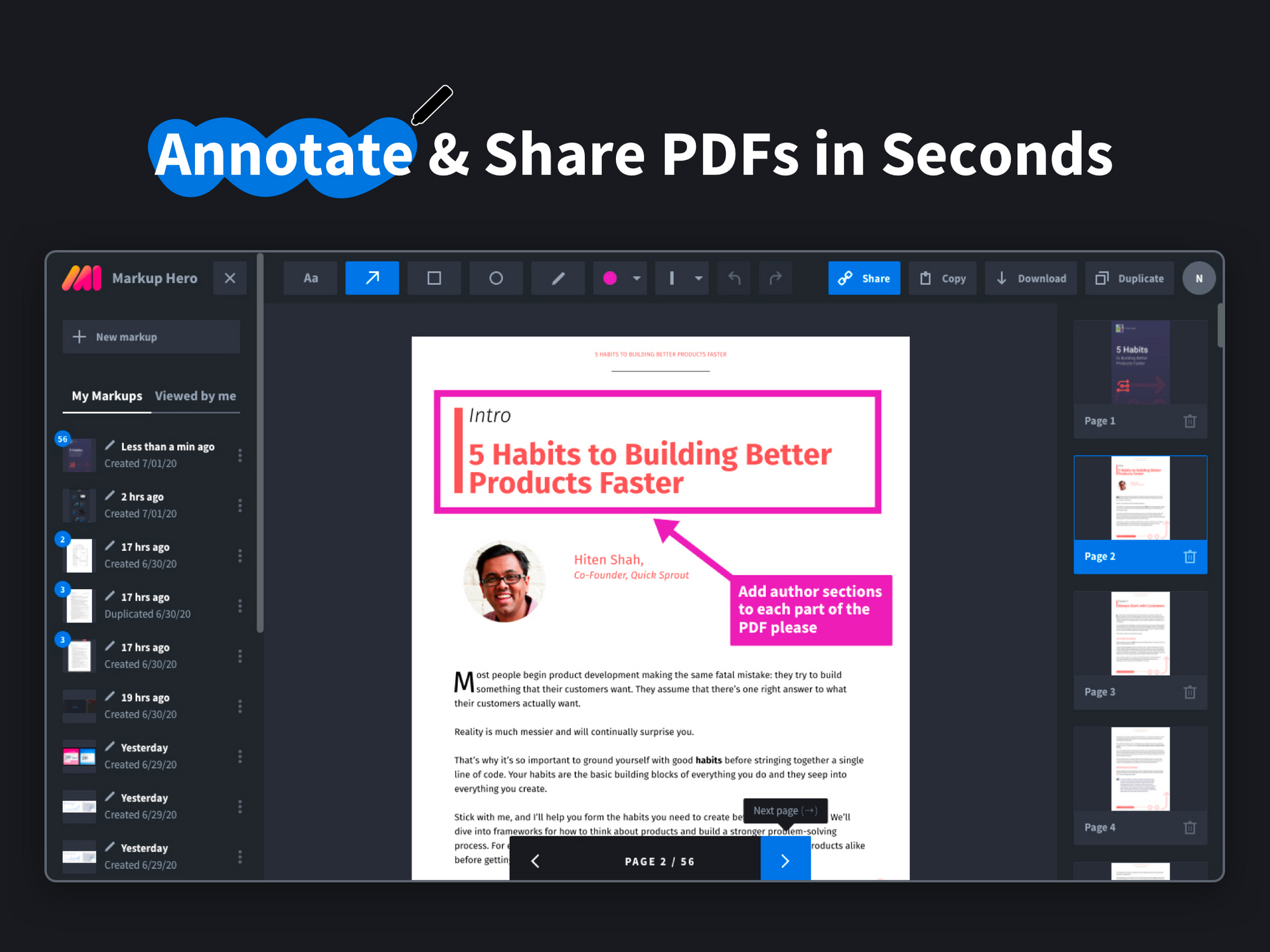 With Markup Hero, there's nothing to download. No software to install. You don't even need an account or a credit card. Just drag or upload your PDF into Markup Hero's editor and start adding highlights, arrows, boxes, lines, text, callouts, images and much more. It's really that simple. If you need to highlight a PDF right now, go ahead and try it, here's how.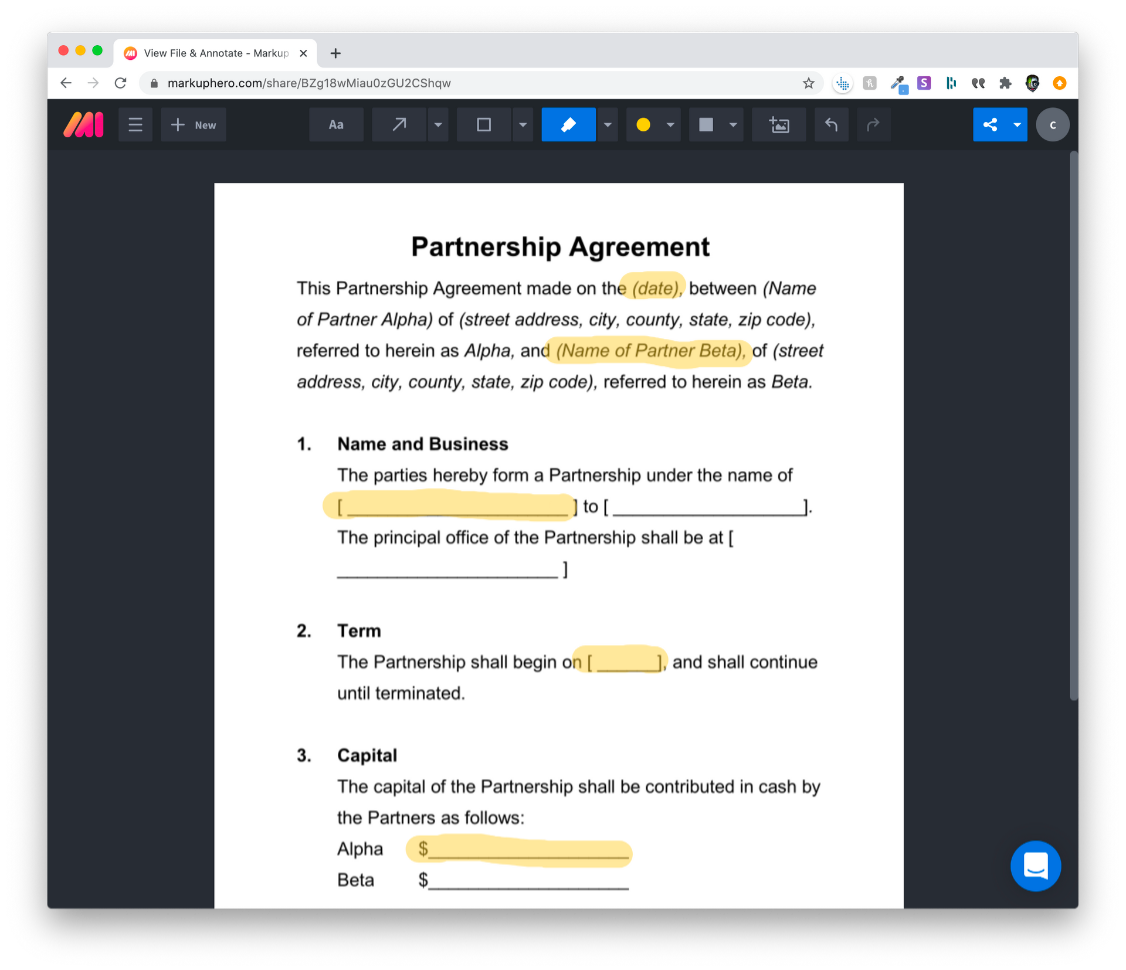 Highlighting PDF's is just one of many things you can do with Markup Hero. We offer tons of annotation tools from arrows to text boxes to signature fields and pen tool. Choose different colors or line thicknesses. Even insert an image on top of your PDF. Here's a current list of all the annotation tools in Markup Hero.
Drawing on a PDF
Want to draw on a PDF? That's just as easy with Markup Hero. Once you've uploaded your PDF, just click on the pen tool and and start drawing. Set the line thickness and color as needed.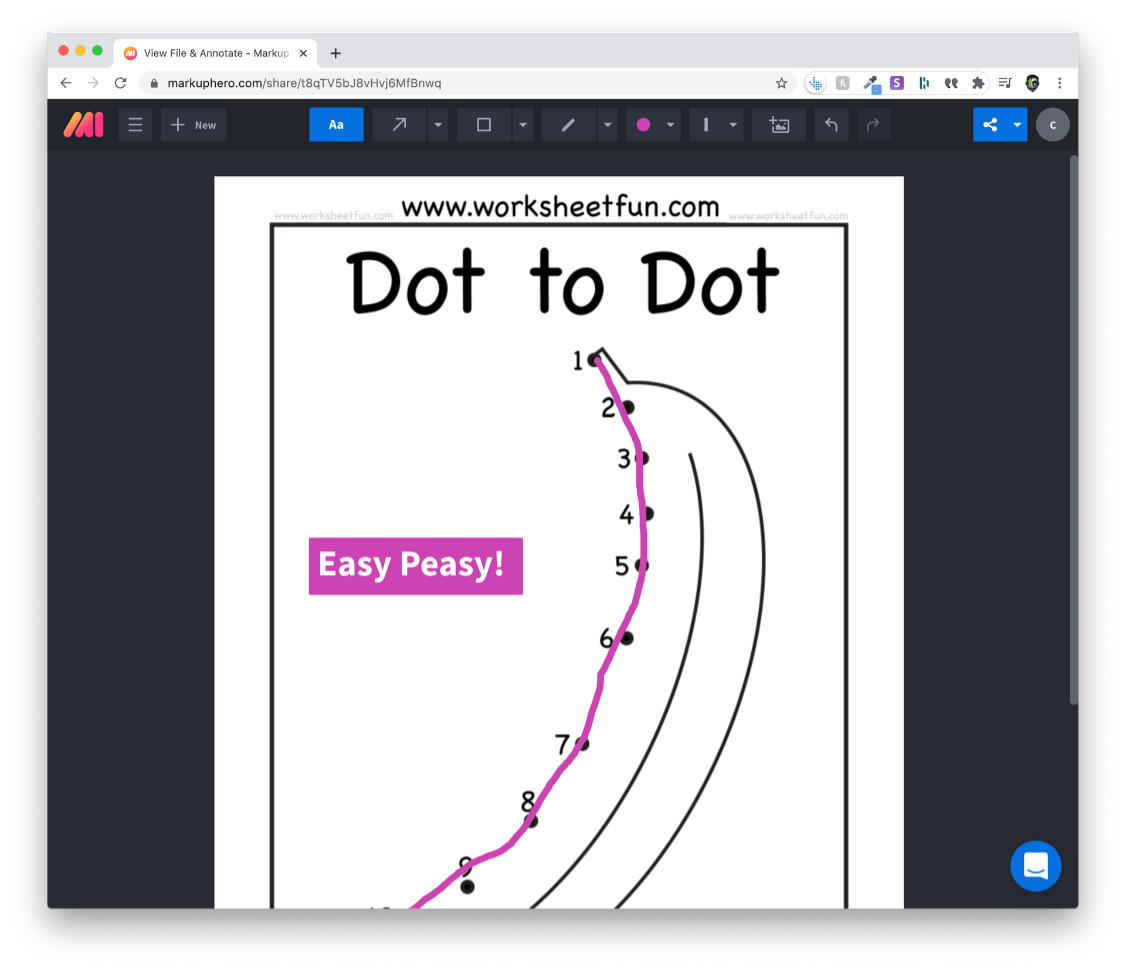 Add Notes to a PDF
Sometimes you just want to add a few notes or callouts to a PDF. This will take you seconds to learn and even less time to do in Markup Hero. Just click the text tool and start typing. Change the color or size and maybe add an arrow to point out where the note applies to. Each page of your PDF can have different notes as well.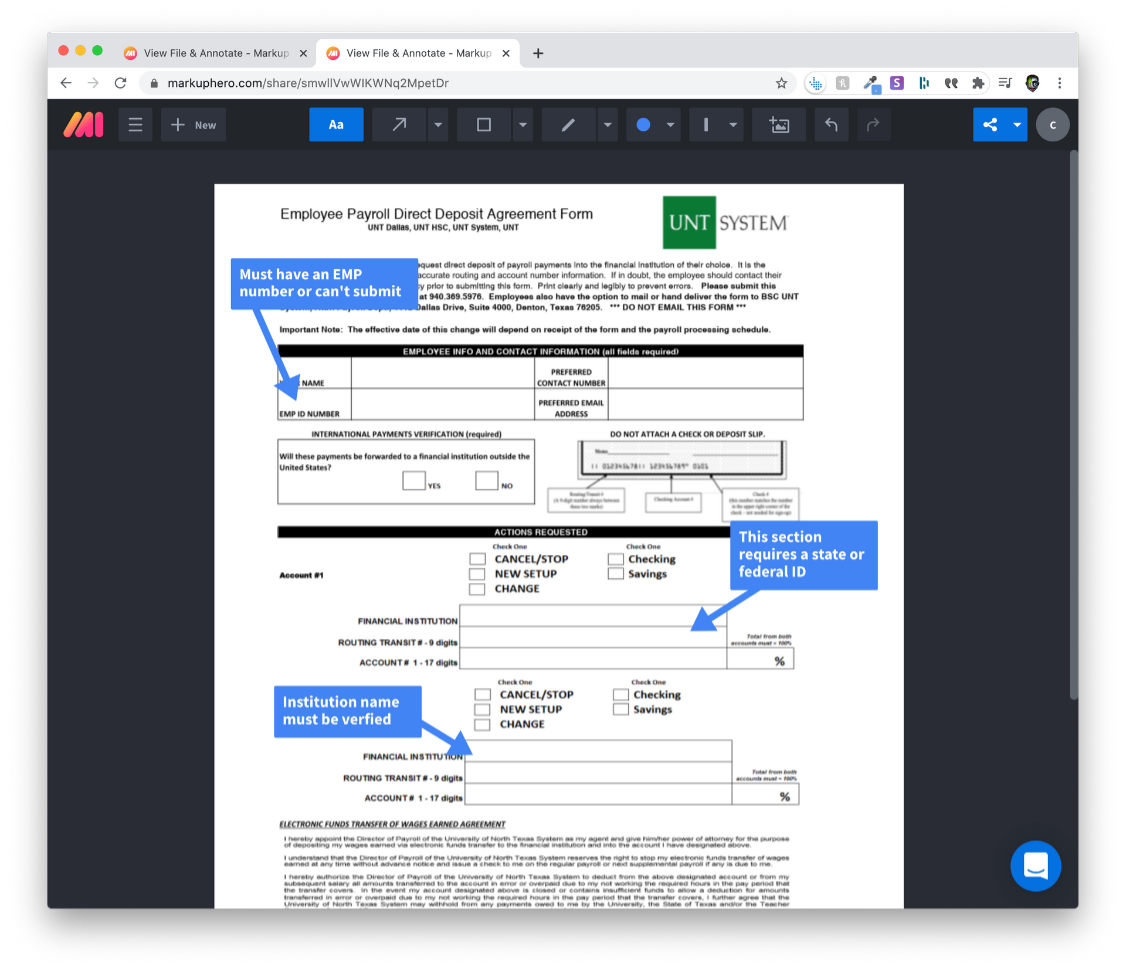 Working with Multiple PDF Pages
Got a one page or 50 page PDF, it doesn't matter. Markup Hero will turn each page into a separate markup. Just click next or scroll to the page you want and add your markup. Delete and add pages as needed and even upload another page, PDF or image, it doesn't matter.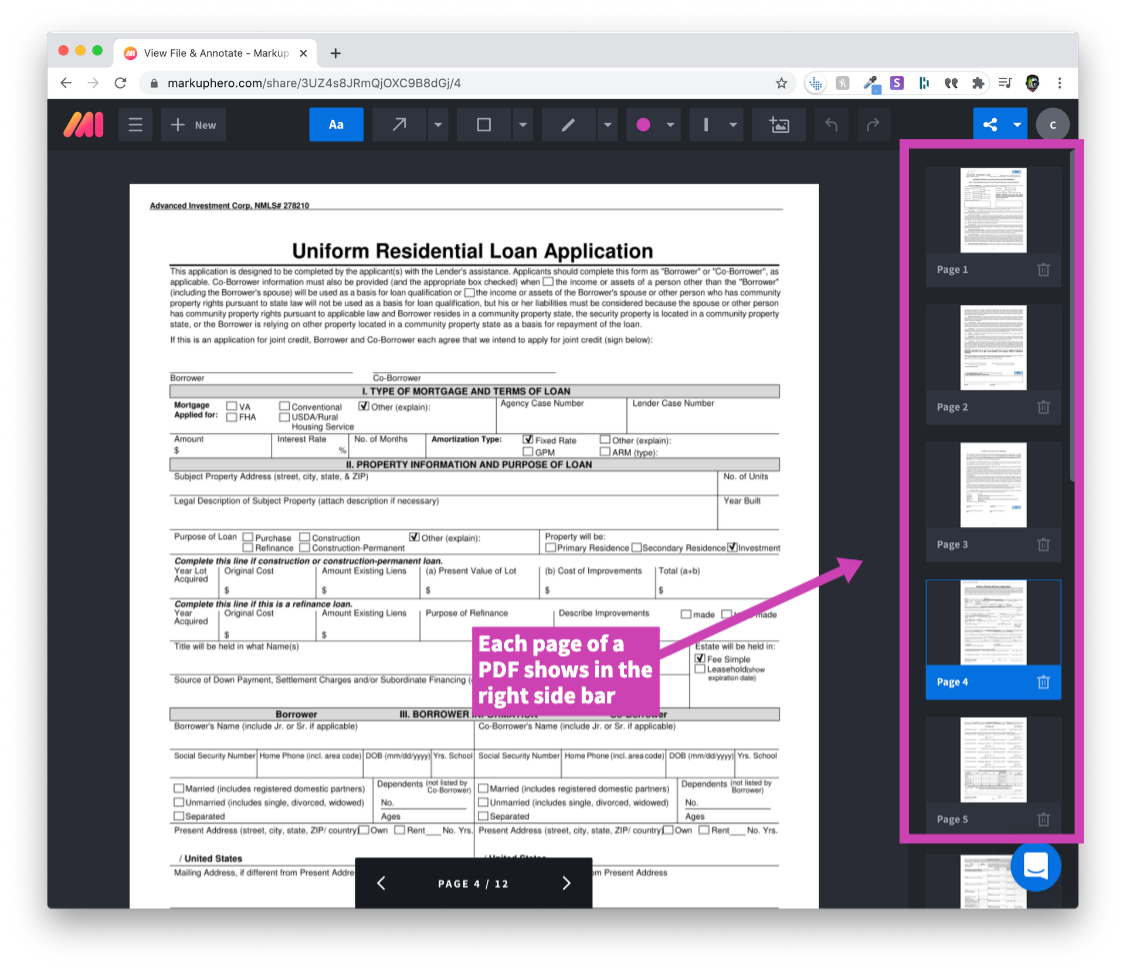 Editing a PDF from your Web Browser or Mobile Device
Markup Hero works in your browser. There is no software to download and it takes seconds to learn. Just upload your PDF and start editing and annotating. It works perfectly on Mac or Windows and you can even annotate PDF's on your mobile device or tablet — iPhone, iPad, Android or any other touch device.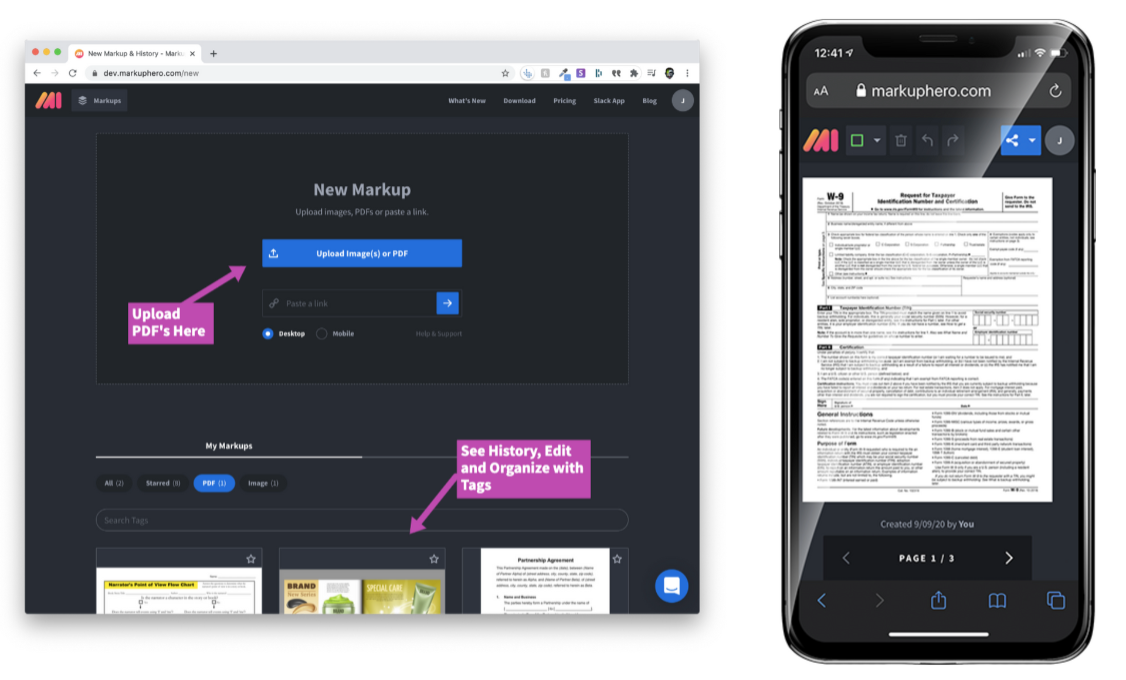 Fast and Easy PDF Editing
Using Adobe Acrobat to edit a PDF is time consuming and cumbersome. You can't just click a button and start drawing or highlighting areas of a PDF. And, even after you've gone through 10 steps to prep the PDF to be edited, you're still limited. If you want to add an arrow right dab in the middle of the PDF, nope, you can't. And there are a ton of other PDF editing software tools out there, but nothing is as simple and fast as Markup Hero. Try it for free and see for yourself.
Adding your Signature to a PDF
Want add a signature to your PDF? Just point and click on the signature box, then add some text and sign away. Soon we'll have an actual signature block that you can drop in with your standardized signature (coming soon).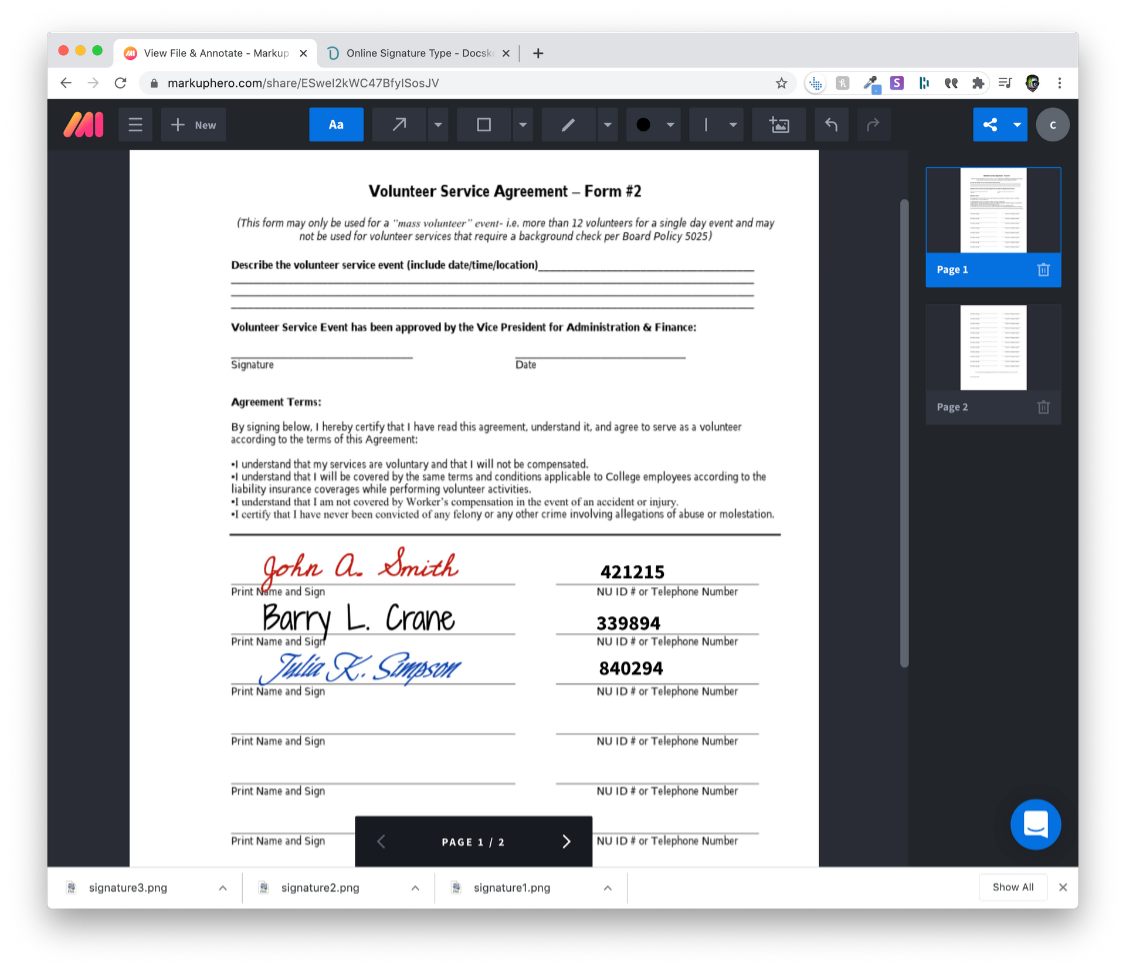 Sharing Your PDF Annotations
Once you've added your highlights and other PDF annotations, now it's time to share it with colleagues, friends, whoever. Markup Hero gives you several options for this. You can simply copy each page to your clipboard and paste it as a PNG into email, SMS or anything else. Next you can download each page as a PNG to your desktop. Or you can copy a share link and send it to anyone via email or even paste it into Facebook, Slack, Twitter or other online tools. An instant thumbnail showing your annotations will show automatically.

Access and Edit Your PDF's from Anywhere
Don't worry, all of your PDF annotations are saved and organized in your Markup Hero account. Easily access your history and make any edits to your markups from anywhere. Then add tags to quickly sort and find your files. It's fast. It's easy. And you're going to love using Markup Hero.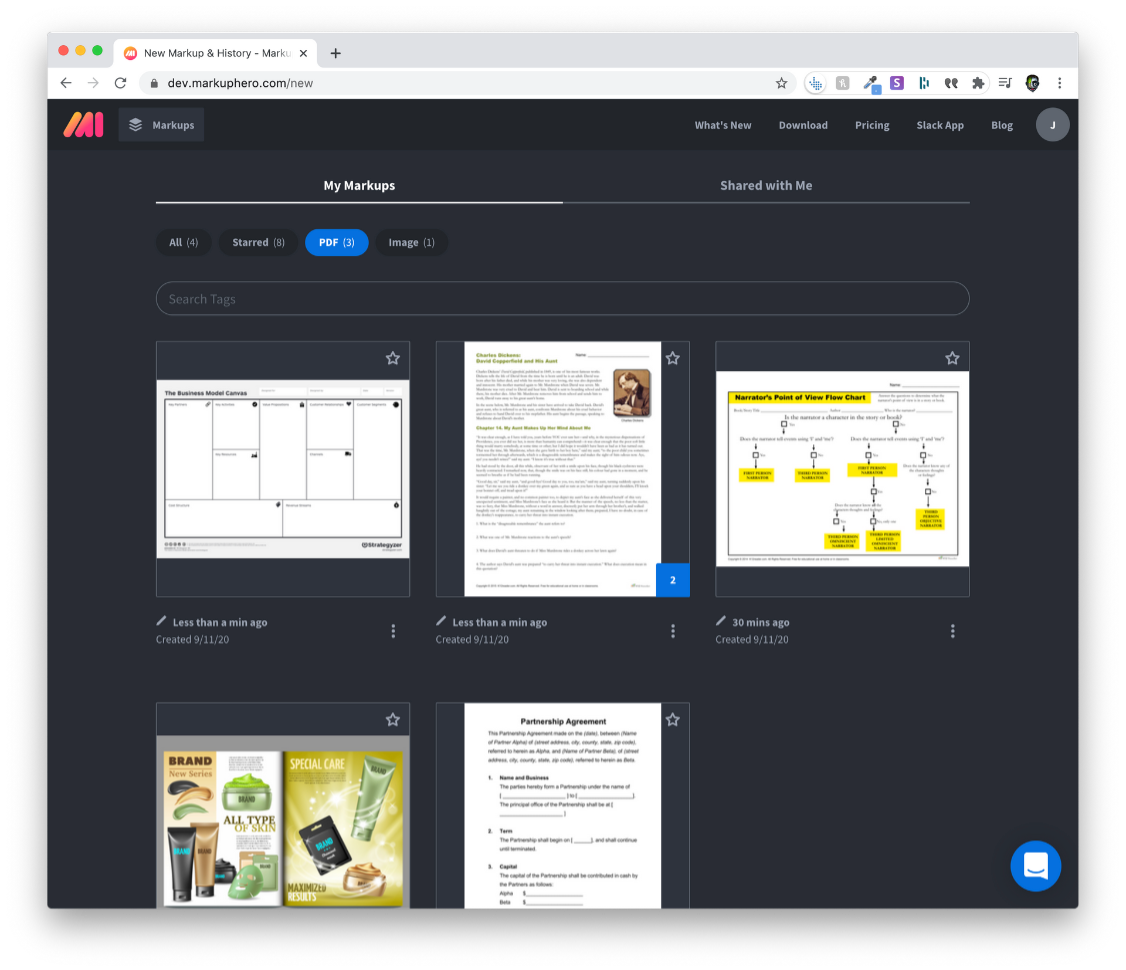 Conclusion
So you've learned that highlighting a PDF doesn't have to be that hard. Markup Hero makes it fast and easy to upload, annotate, organize and share PDF's with all kinds of markup added to it. If you're looking for a free tool to highlight a PDF and add annotations, look no further.