If you need to convert a PNG to PDF fast and easy, you're on the right page. Sure, there are a lot of ways to accomplish this, but most of them can be a pain. Skip the hassle and do this:
Step #1 - Go to https://markuphero.com/new
Step #2 - Upload or drag your PNG, JPG or even PDF into the "new markup" area.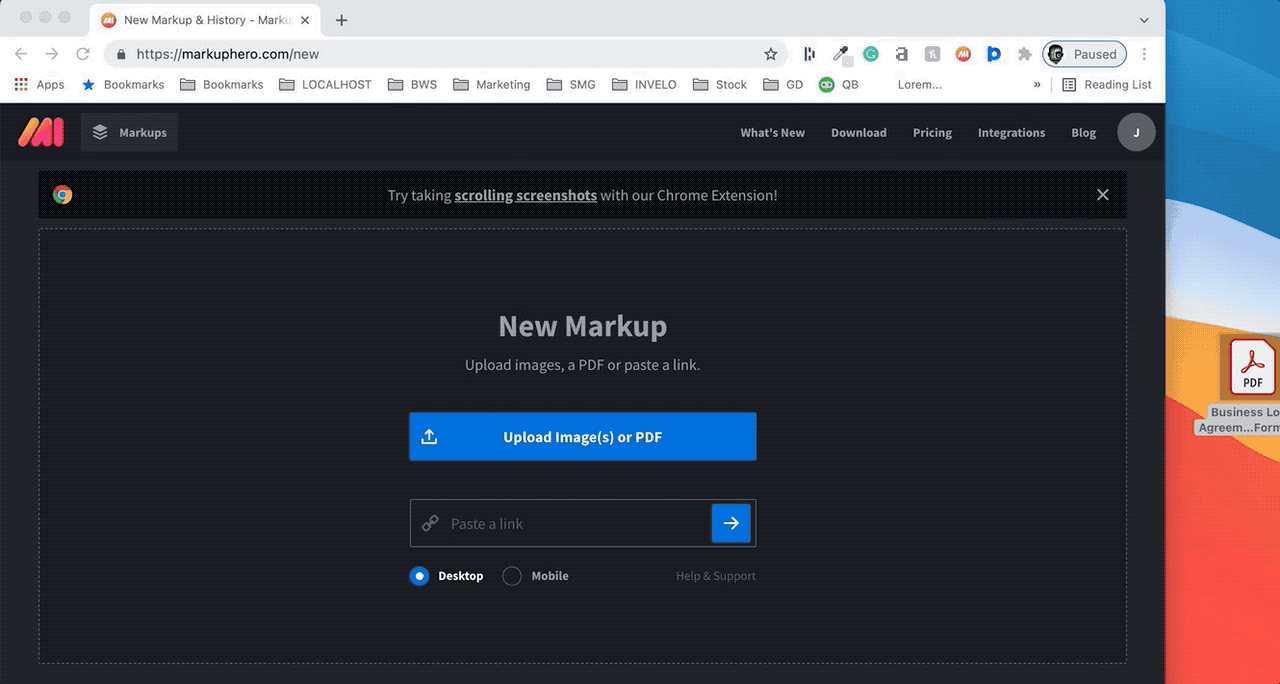 Step #3 - Wait a sec for your file to upload and render in our canvas view like this.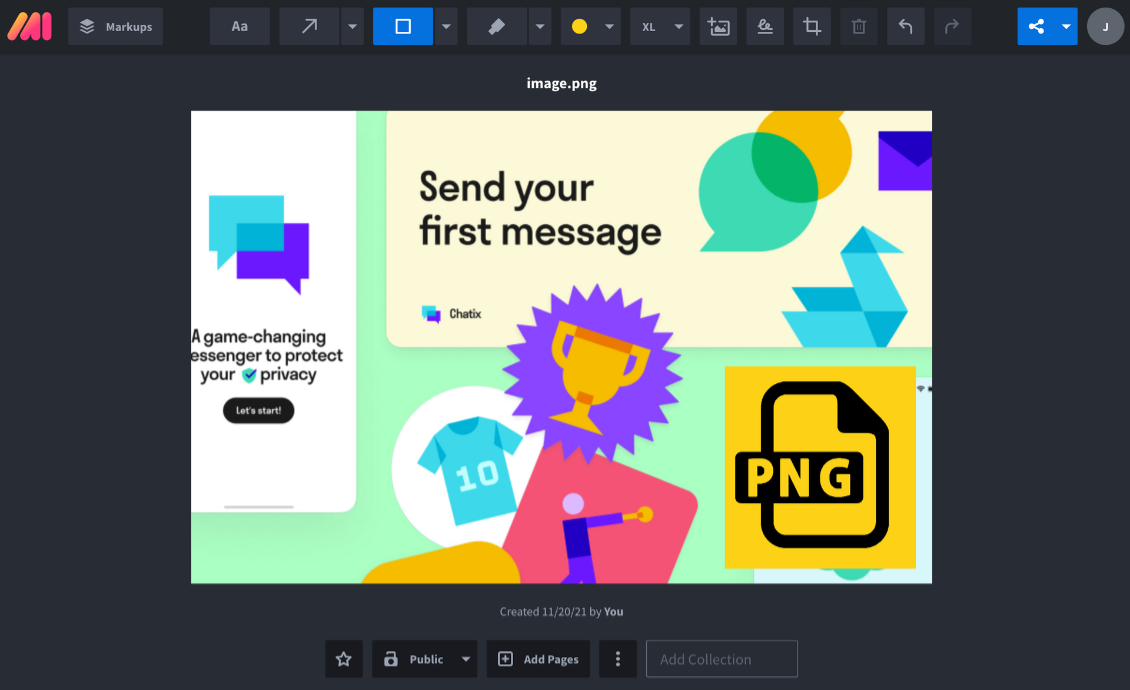 PRO TIP: If you just want to create a PDF, skip to step #6. Or read on to see how to add annotations and markup to your image.
Step #4 - Add image annotations like arrows, boxes, callouts, highlights and more on your PNG. Here are a list of markup tools available.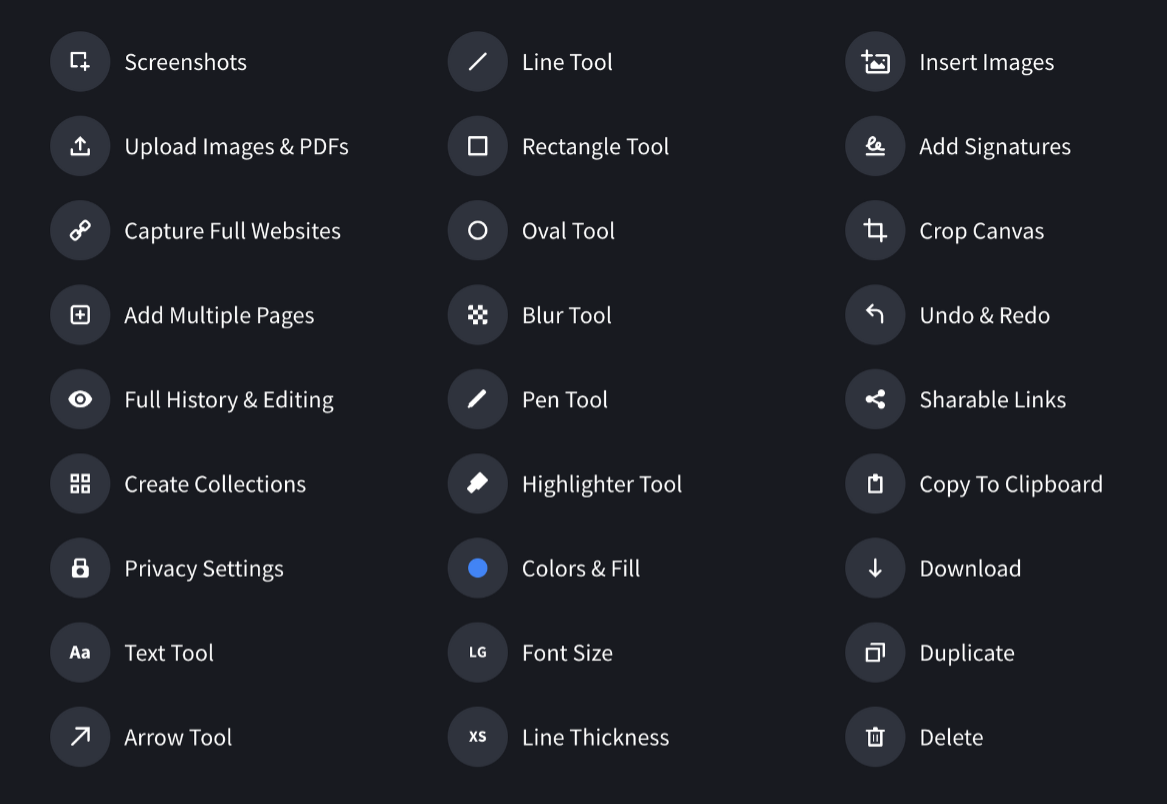 PRO TIP: Most PNG to PDF converter tools either require you to download software or are bloated and slow in the web browser. Not Markup Hero, fast, easy and free.
Step #5 - Insert other images on top of your PNG or add pages into your markup with more PNG images so you can export one multi-page PDF or even share a link instead.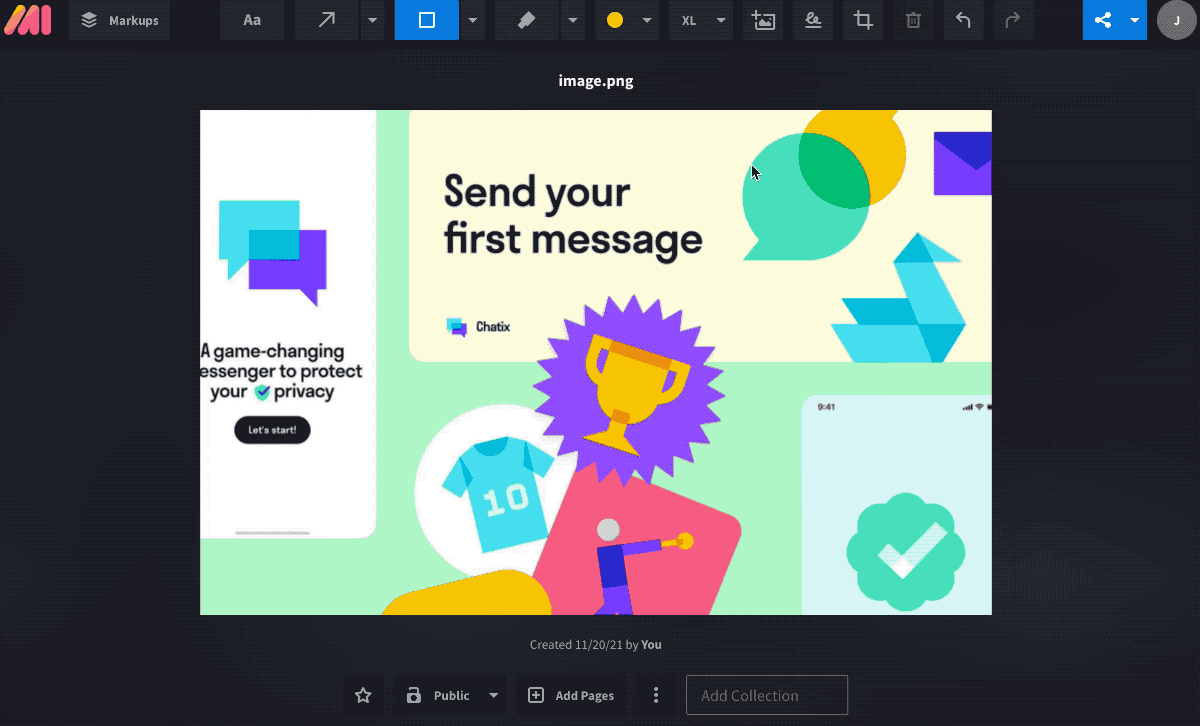 Step #6 - Save your PNG image as a PDF by clicking the share menu on the top right and selecting export to PDF.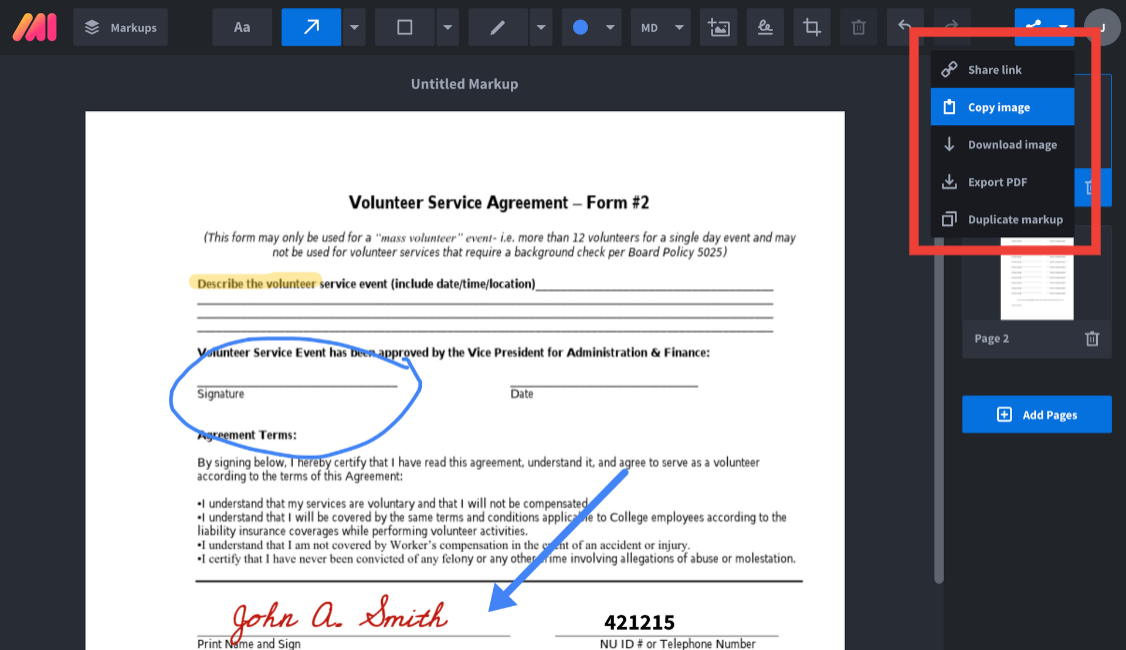 Step #7 - Markup Hero offers even more ways to share your PNG image. You can create a share link or even copy each page to your clipboard and paste it into anywhere like SMS, Facebook, Email, Slack or a million other tools you use daily.
PRO TIP: Share links are the fastest way to share your PNG, especially if you have annotations or multiple pages. When someone views the link, they'll ALWAYS see the most current versions. Edits and changes to your PNG are updated in real time.
Step #8 - Once your done with your PNG and exported PDF you can always go back to your history at markuphero.com to see everything you've worked on. Even organize by collection and title.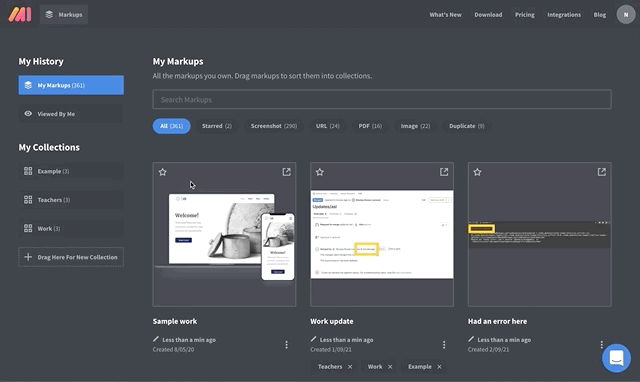 Markup Hero is free to try, you don't even need an account. The free plan is limited to 10 markups, but just create a free account and you can see them all.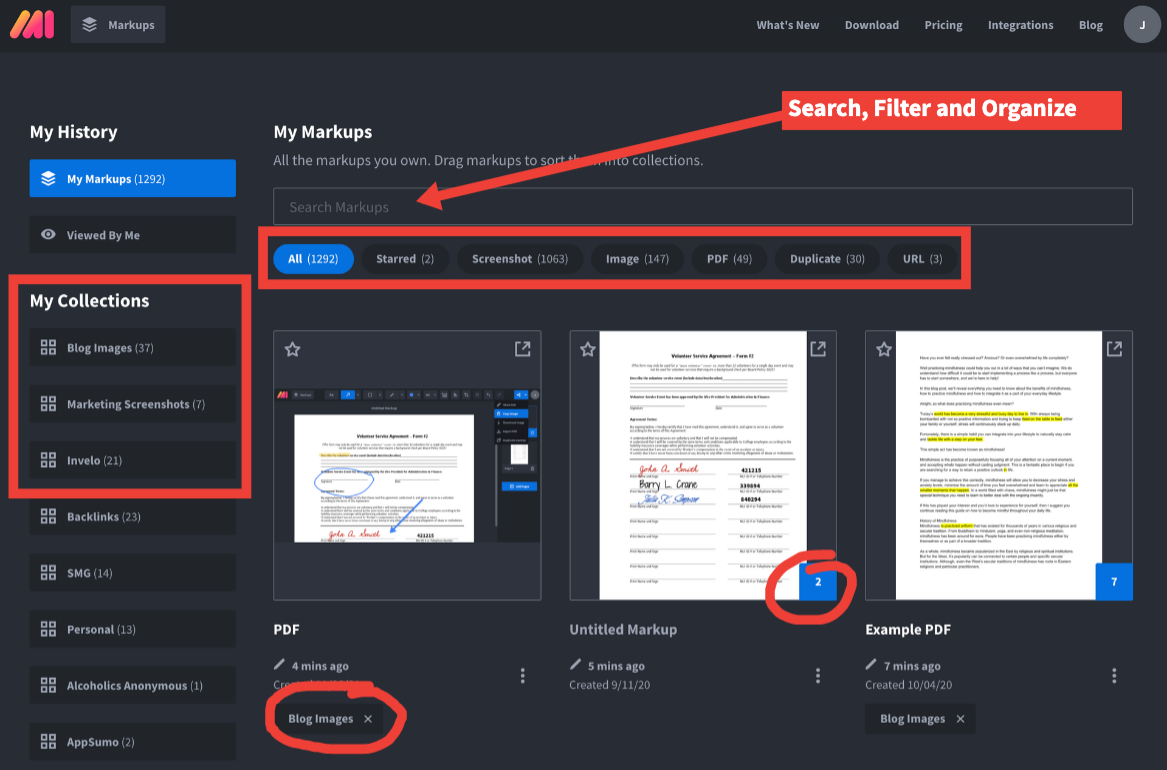 Never lose a PNG markup because you can organize and search withing Markup Hero. Favorite PNG's you want to find quickly with a "star" and copy a share link or download as PDF at any time.
Bonus Features
Once you've converted your PNG to PDF, you can do a lot more with Markup Hero.
Take Scrolling Screenshots - Take a scrolling screenshot of any web page in seconds.
Add a Signature - Validate a document with a custom signature in seconds.
Capture an Entire Web Page - Use our free Chrome extension to turn a webpage into a PDF.
Import from Google Docs - Want to annotate your Google Doc, Google Sheet or Google Slides, easy with Markup Hero's Google Drive integration.
And 100+ other features you will love.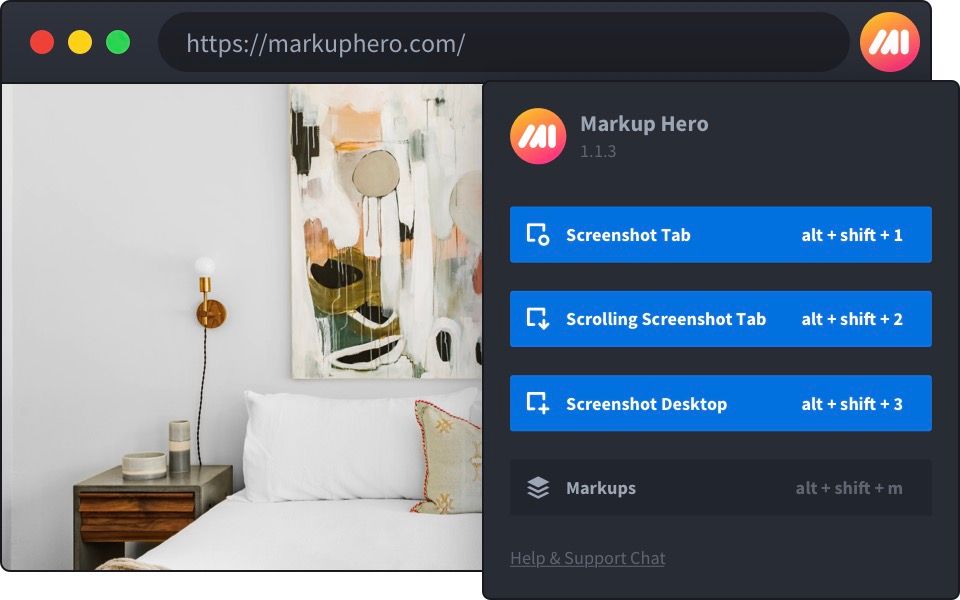 Use our free desktop app for Mac, Windows or Linux to take screenshots of anything you can see on your screen.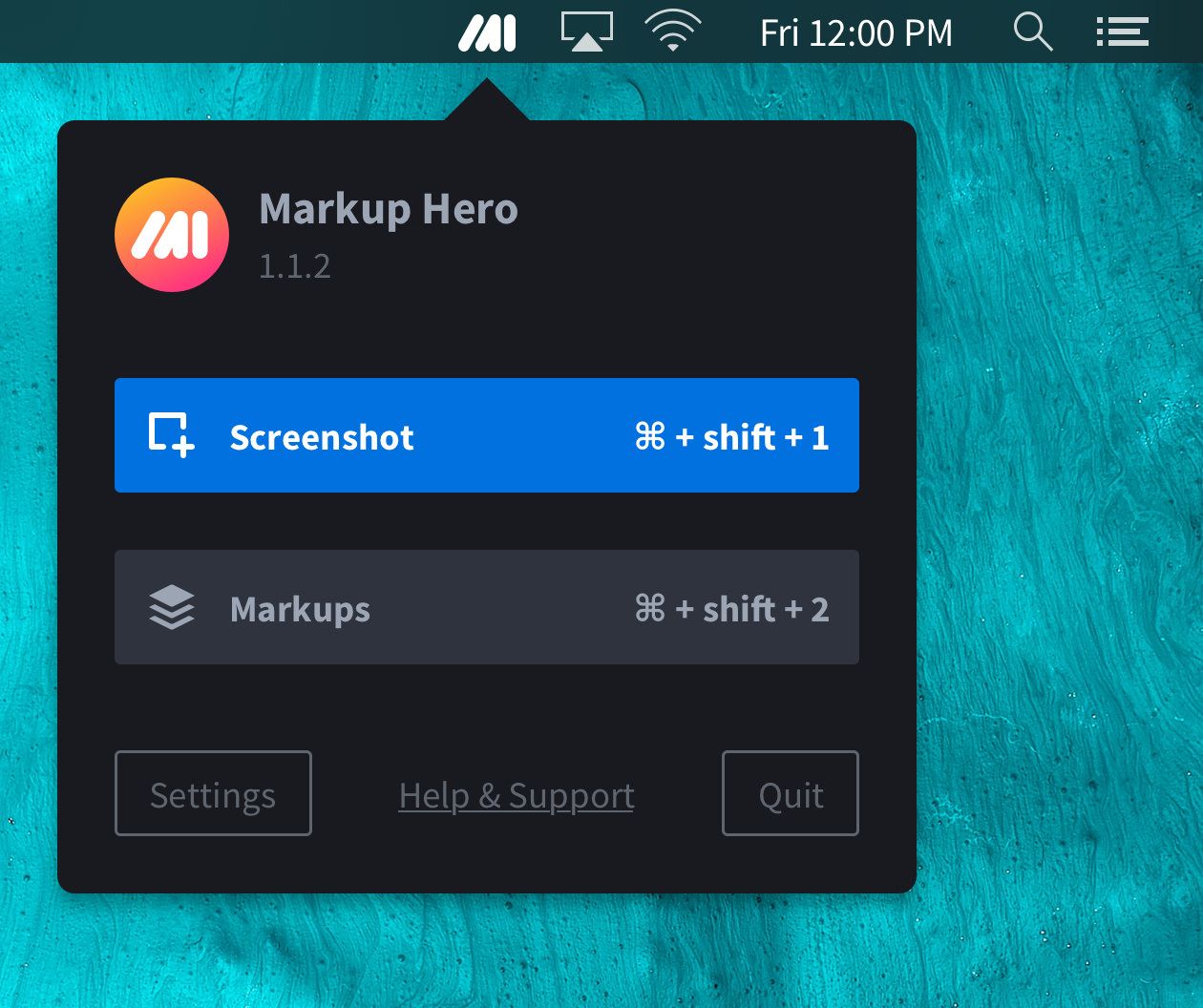 And That's All She Wrote
Markup Hero is the fastest and simplest solution to convert a PNG to PDF. Do it in less than 60 seconds. And do a lot more like adding annotations, importing PDF's or Google Docs. Grabbing a share link to send in email, text, social and more productivity tools.

And Markup Hero can increase your productivity by 10x when you use other popular tools like Asana, Slack, Notion and dozens more. People that use Markup Hero to type on a PDF also use the tool every day for hundreds of other tasks. Try it free and see for yourself.